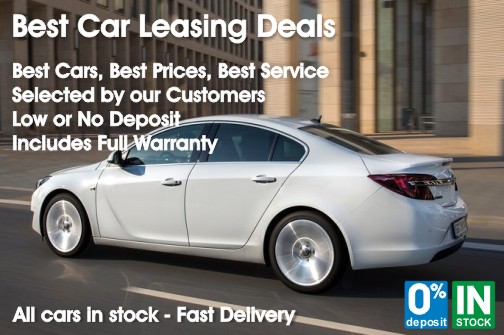 Guaranteed Car Lease Schemes - No Deposit


Chevrolet Spark

NHS Car Lease Scheme
£82.98 per month
or for £99.58 with vat


VW Fox

NHS Car Lease Scheme
£99.98 per month
or for £119.98 with vat

Guaranteed Car Lease Schemes - No Deposit


Fiat Pundo

NHS Car Lease Scheme
£107.98 per month
or for £129.58 with vat


Vauxhall Astra

NHS Car Lease Scheme
£116.50 per month
or for £139.80 with vat

Guaranteed Car Lease Schemes - No Deposit


Ford Fiesta

NHS Car Lease Scheme
£118.88 per month
or for £143.86 with vat


HYUNDAI I30

NHS Car Lease Scheme
£119.89 per month
or for £143.87 with vat
GAP Insurance
Guaranteed Asset Protection Insurance (GAP).
In the event of a vehicle being stolen and not recovered or damaged or deemed beyond economic repair an insurance company will "write off" the car and pay out the market value of the vehicle at the time of the incident.
However, as a vehicle will generally depreciate in value more rapidly than a driver can repay the outstanding finance, the sum received would not cover the outstanding amount due under the finance agreement.
GAP insurance bridges the "gap" between the amount received from the
insurance company and the amount required to settle the finance on the vehicle contract up to a maximum of £5,000.
Most of the finance companies utilised by Time4leasing and Cars2lease include Gap cover within the monthly payments, however should a funder exclude Gap cover then we can offer it as an addition, if required, you will be notified by Time4leasing or Cars2lease car leasing brokers prior to ordering the vehicle.
For something like £4 a month GAP insurance makes pretty much sense. It is not like you are going to break the bank are you? We understand that buying a GAP Insurance policy can often be very complex, and many companies pride themselves on giving open and honest feedback to their existing and potential customers to help them fully understand the options available.
Companies that offer GAP insurance work in partnership with insurance companies to agree insurance estimates should your car be written off or stolen, so they can guarantee that they pay out the total shortfall, ensuring you are not left out of pocket.
If you have any particular questions, there are companies that are more than eager to help you.
Most GAP insurance quotes are offered in two ways. You either build the price into your monthly lease payments or pay it off in some lump sum. Most people prefer to pay it monthly with their lease payments. This means you will have to ask the car leasing dealer to arrange this for you. If you have the spare cash then you may want to pay it off in one go and you probably will get a discount.
More more information about Car Insurance Price Comparisons click here
Why take GAP insurance?
Your standard insurance will pay for the damage of the car in the case of an accident. However it will not pay you in full in the case you write off the car from a fire, a very serious accident or theft.
Is it worth it? GAP Insurance will protect you if you write off your vehicle. GAP Insurance will ensure that you are not left out of pocket if you have a total insurance loss by covering any shortfall between your insurance pay out and the amount outstanding on the finance agreement.
Did you know that over half a million cars are stolen every year, of which most of these are written off or vandalised. Add to that number and all the accidents that happen each year and you could possibly the next person to suffer a vehicle write off.
This is why GAP Insurance was introduced to cover you with a policy that will cover you against financial loss should your car be stolen and/or written off. Most of us think that our Comprehensive Motor Insurance covers us if our vehicle is written off. I'm afraid it does not. You could face a bill of around £3,000 for an average vehicle if the car is written off. For £4 a month you will be fully protected what ever happens.
There is a financial GAP that you will have to pay out of your own pocket if you do not take out GAP Insurance with your car lease.
If your vehicle is written off your motor insurance company will only pay the current market value for your vehicle! So what happens if the current market value is not enough to replace your vehicle or pay off your finance or contract hire agreement? Simple, you will have to pay for it out your pocket.
Even I when I leased a car wanted to avoid paying for it and then thought it is not really worth the risk. Just pay for it.
Are you struggling to find a company to offer you car finance? Are you having problems because lenders don't seem to want to say "yes" to you? Whatever the reason is, we can help you and that is guaranteed.
Guaranteed car leasing is on offer which is specially designed to help customers with a less than perfect credit profile or even bad credit. There are over 50 vehicles available at any given time. The repayments can be arranged to be either monthly or weekly and at a price that you can realistically afford.