Fiesta or Clio
(or similar)
Economy 4dr

Economy Cars
(or similar)
Compact 4dr

4x4 & SUVs
(or similar)
5 seats

Family Cars
(or similar)
5 seats 4dr

Saloons
(or similar)
Full size 4dr

Executive Cars
(or similar)
Premium 4dr

Mini Bus
(or similar)
9 seats 4dr
Cheapest Car Hire Leasing for clients with bad or poor credit
Compare month by month car hire rates and prices for England, Scotland and Wales

Bad credit car financing Hire Purchase (or HP) is a form of car finance for people with bad credit.
Itís not specifically car finance with bad credit but having a poor credit rating history wonít necessarily stop you getting a hire purchase car. How does hire purchase work? If you take out a hire purchase agreement as a way to finance a car with bad credit, you will make payments on the car every month and at the end of the repayment term you will own your car outright. Not everyone knows this, but with any hire purchase agreement, you can stop making payments halfway through the agreement (only at the halfway point), and give your car back or change the car for another newer one.
Are you recovering from Bad Credit History and now need a Car Leasing? click here
If you have a problem with past credit history and feels you are not getting anywhere with car leasing approval, then contact Time4leasing or checkout the suitable deals at Cars2lease. You will find very helpful staff, like Maria and Rebecca or Andy who you will deal with your application, even if you have bad credit history. Will they ignore you? Absolutely not, once the sales staff have exhausted there resources, your quote request gets sent to Andy and then will deal with you direct and the sub prime lenders, so everyone is considered.

Some client complain that they don't get contacted from other car leasing companies. Is it the case with you? Were your quotes sent maybe into your spam folder and you think you are not been contacted? We are getting a lot of customers with hotmail accounts lately and they do not get there email all the time. However, we are banging away at the phones to eliminate this. We have a call hour between during the day where the sales team do nothing but call the clients with bad credit, so be prepared. It will cost you nothing to apply for a car lease.
1 Month | 2 Months | 3 Months | 4 Months | 5 Months | 6 Months | 7 Months | 8 Months | 9 Months | 10 Months | 11 Months | 12 Months
Daily Car Hire | Cheap Monthly Car Hire, 28 Day Car Hire, Weekly Car Hire, Pay No Insurance, Short Term Car Leasing, Flexi Car Leasing
This is always good to keep in mind if your financial circumstances change or you decide you no longer wish to have that particular car.
The pros of a Car Hire Purchase is that you get a brand new car, with no down payment, you can set the monthly payments which makes it easier to budget and you get to own the car at the end of the HP agreement. Plus you can give the car back halfway through the agreement if you don't want it anymore or cannot afford to pay for it and there is no mileage restrictions on the contract.
Car hire purchase: The cons are that the monthly repayments are higher than a car loan Carís value depreciates by the end of the HP agreement. You donít own your car until the end of the agreement. Other options are to take out a guaranteed car loan and finance your new car.
Hire purchase is a way to finance a car with bad credit. However, before you decide on hire purchase (HP), see if a car loan or long term car leasing might be more suited to you and your needs.

Non status car leasing and quotes are offered only by a handful of car leasing brokers
Non status funding is a small marketplace with only a handful of funders offering this type of service that has little or no credit checks involved. Your enquiry will be dealt with a specialist broker for poor credit clients and will ascertain the best funder for your circumstances. This includes car lease deals for discharged bankrupt individuals. You will receive an application form for you to fully complete.
With non status contract hire car leasing, even if you have adverse credit ratings, CCJ's, any defaults, arrears or been declared bankrupt, it is very hard to find a car leasing company to provide you with finance for car leasing. We recommend you hire a car and pay via a debit or credit card if you own one.
If you do not have a credit card you can get guaranteed a prepaid debit card from any good corner shop like Spa and Coop or where ever you see the pink sign Payzone, the purple Epay sign or the yellow Paypoint sign.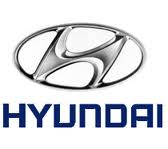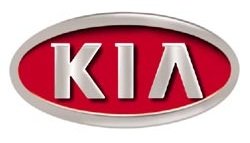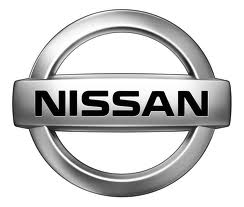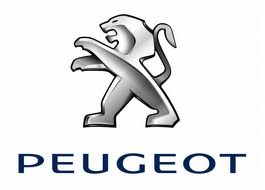 Ford Vauxhall Hyundai Volkswagen Citroen KIA Nissan Seat Jaguar Mazda Land Rover BMW Mercedes Alfaromeo Audi Volvo Peugeot
Once you have obtained a prepaid debit card you can load money into it from your bank and use it online to buy products or for paying your car rental. This one way you can get around to own a card and make payments. You can even have your salary automatically loaded into this repaid debit credit card that you own. This is a safe solution for people with bad credit and obviously that cannot get credit approval anymore.
Time4leasing | Thrifty | Hertz | Avis | Argus Car Hire | Holiday Autos | Sixt | Alamo | Budget Car Rentals | Car Hire 3000 | Auto Europe
With 17 locations across the UK, for bad credit car hire, no deposit deals, with IVA's, Bankrupcy, CCJ's, non status cars and vans ready for delivery within 3 to 5 days, we are the UK's most competitive, friendliest car leasing company. With offices in Birmingham, Huddersfield, Leeds, Liverpool, London, Scotland, Sheffield, Wakefield plus many more areas.