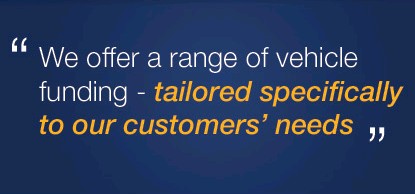 Personal Independence Payment
If you are an existing Motability customer, the Government's plans to replace the Disability Living Allowance (DLA) for all recipients aged 16 to 64 with a new benefit called Personal Independence Payment (PIP), from 8 April 2013, may affect your eligibility to join the Scheme.
How PIP works
Most Motability customers currently use their DLA to pay for their vehicle leases. Like DLA, PIP will have two components:
a "daily living" component
a "mobility" component
Each component will have two rates of payment:
a "standard" rate
an "enhanced" rate
You will be able to lease a Motability car by using the Enhanced Rate of the Mobility Component of PIP, which will be set at the same level as the Higher Rate Mobility Component of DLA. Like DLA, PIP will not be means-tested or taxable, and can be paid whether the claimant is working or not.
The planned changes
PIP will replace DLA for disabled people aged between 16 and 64, even if they currently have an 'indefinite' or 'lifetime' DLA award.
DLA will remain for disabled children until they reach the age of 16
DLA will also continue to be available for those aged 65 and over on 8 April 2013
Recipients of the War Pensioners' Mobility Supplement are not affected by the planned changes
Eligibility for PIP
The Department for Work and Pensions (DWP) will award PIP based upon their assessment of an individual's ability to carry out a range of everyday activities. Regulations to finalise the assessment criteria for PIP will not go before Parliament until early 2013. The eligibility criteria for PIP will be different from those for DLA today and existing DLA recipients will not be automatically transferred across to PIP. This means that even if you already receive DLA, you will need to make a claim for the new benefit when the DWP invite you to do so at some point between 2013 and 2018. The DWP will then assess your claim and decide what level of PIP benefit you should receive.
Invitation to apply for PIP
From October 2013, children reaching the age of 16 and existing DLA recipients whose fixed term DLA award ends, or who report a change in their condition, will be invited to apply for PIP. From October 2015, all other DLA recipients including those with 'indefinite' or 'lifetime' DLA awards will be invited to apply for PIP. The process of reassessing current DLA recipients should be complete by 2018.
If DWP invite you to apply for PIP, you will need to make a claim for the new PIP benefit within four weeks of being invited to do so. If you do not make a claim for PIP, DWP will suspend and then stop your DLA payments completely. It is very important that you do not ignore any communications from DWP; please read any letters you receive carefully and respond with any deadlines.
The changes explained above will apply to England, Wales and Scotland. The devolved administration in Northern Ireland is working with DWP to consider how changes will be introduced in Northern Ireland.
PIP and the Motability Scheme
The Motability Scheme will work with PIP in the same way as it does with DLA. Motability will continue to lease cars, powered wheelchairs and scooters to disabled people who receive either:
The Higher Rate Mobility Component of DLA
The Enhanced Rate of the Mobility Component of PIP (from April 2013) which will have the same value as the Higher Rate Mobility Component of DLA.
The War Pensioners' Mobility Supplement
If you are an existing DLA recipient who is awarded the Enhanced Rate of the Mobility Component of PIP, then your Motability lease will continue as you move from DLA to PIP.
If you are an existing DLA recipient who has not received the Enhanced Rate of the Mobility Component of PIP, you will not be eligible to use the Motability Scheme. If this happens:
The leasing agreement will end
Motability will arrange with you for the vehicle to be returned
Motability refunds any Advance Payment on a pro-rata basis e.g. if the agreement ended after one year of a three year lease, two-thirds of the Advance Payment would be refunded
Subject to terms and conditions, Motability may in some cases be able to offer the vehicle for sale to you.
Appealing the decision
Customers will be able to appeal to the DWP if they disagree with the decision. However, DWP will not continue to make DLA payments while an appeal is being processed and so Motability will not be able to leave the vehicle with you. If the appeal is successful, you will of course be eligible to re-join the Scheme.
Next steps
DWP will send general information about PIP to all existing DLA claimants in February 2013. You do not need to make a claim for PIP until you are contacted by the DWP at some point between 2013 and 2018.
No more premium cars in disabled scheme with new £25,000 limit aimed at reducing fraud
Abuse of disabled drivers' car allowances has forced charity Motability to tighten its leasing rules. The move will ban the sale of some premium models and, according to Nissan, may "change the way the industry sells cars".
The new rules, announced last week by Motability chairman Lord Sterling, include a £25,000 price cap and restrictions on drivers' age and status. The changes are designed to cut fraudulent use of the Government's Disability Living Allowance, which in 1.7 million cases extends to leasing a brand new car.
Motability says there were more than 7,000 alleged cases of abuse in the last financial year alone. With almost 600,000 customers, Motability is Britain's biggest fleet – 30,000 of its cars are currently premium models such as the BMW X3 and Audi A4, which will now be removed from the leasing scheme.
An Audi spokeswoman said: "Motability customers will only be able to choose from the A1 and A3 ranges [under the new rules]." And Nissan MD Jim Wright warned: "Manufacturers who have more expensive ranges may need to respecify models to make entry-level models priced below £25,000."
The sub-£25,000 Nissan Qashqai is one of the most popular cars on Motability's scheme, along with the Ford Focus and Vauxhall Astra. Electric cars are currently excluded.
Motability's new rules include restrictions on nominated drivers, who now need to live within five miles of the customer. Plus, from January, nominated drivers aged under 21 will only be permitted if they live with the disabled customer.
Drivers aged under 25 will also be restricted to cars with a power output of 115bhp or less and an insurance rating up to group 16.
Mobility Car Leasing Forum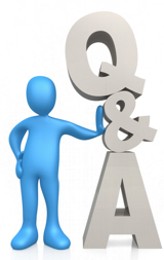 Question

: Hi just to explain I get high rate mobility and am just inquiring what options are available. It would not be me driving but my nephew who has the licence who lives 5 minutes from me. If we could do 6 months initially, if possible. Also can can get insurance added in? Would be looking at a Ford or Vauxhall, but open to others.

Answer: I'm afraid we will not be able to lease you a car based on the information you provided. The minimum hire is 2 to 5 years, the person leasing the car must have an income from employment and must have a full driving licence if they have bad credit history. If they have good credit history then it doesn't matter if they work or not.

Question: Hi, I'm a disabled student. I would like to lease for 2 years. My budget is £150 a month.

Answer: If you are a student, married, paying a rent and have bad credit history, how are you going to pay for the car payments? You need to prove income and the means to be able to lease a car. Can someone else in your family lease it for you?

Question: Hi there not sure how this works currently in a trust deed so not sure if you can help any assistance would be appreciated. Interested in a medium family car like corsa or fiesta but open to ideas?

Answer: I thought a trust deed is for Scottish residence. Can you please provide a bit more information?
---
Question: Hello :) I'm very interested in leasing a car, i have never done this before so i have a couple of questions. - Where are you located please? - And do you buy cars? I have a 2003 BMW x5 which I'm about to have work done on, once done, I would like to sell it and start leasing a car. Also, do you have the Volkswagen Touareg 2006+ ? Thanks for your time.
Answer: Yes we do buy cars, but not a 10 year old car. You are best to sell it privately. Also if you want a quote you need to provide more information, like where you work, how much you make and what your credit history is like?
---
Question: Hi, can you give me any example of Time4leasing been part of any charity?
Answer: Several charities come to mind, but one that I will mention is Just Giving and Paul Mackean trying to raise money for Maggie's Centres who offer practical and emotional support to people affected by cancer. This is the link https://www.justgiving.com/fundraising/paul-mackean