Car Leasing Brokers & Affiliates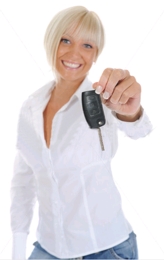 Car Leasing Leads Generation.
Time4leasing is a car sales lead generating system that brings customers, car leasing suppliers and finance lenders together. We specialise in short term and long term car leasing finance and car rentals sales generation.
If you want quality car leasing sale leads or more info, contact us at sale-leads@time4leasing.co.uk
By offering our visitors the best deals, prices and the ability to receive real firm quotes from our vehicle suppliers like yourself, would you like some of this business? We deliver these pre-qualified sale leads to your computer, filtered down so you only get what leads you want.
Giving Customers What They Want
Time4leasing is a digital marketing company that works on giving your customers what they really want; good vehicle suppliers and finance options, customer service, professional advice that suit their needs, great car deals and prices.
Because of this, these car leasing sale leads go through the Time4leasing systems that others don't. We do not merely collect names and addresses but generate high quality sale leads from individuals who are ready to lease or buy car.
Quality Of Leads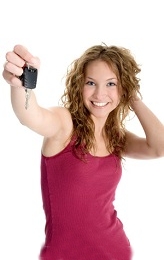 We do not attach ourselves to any car sales web site, or any process that promotes curious passing visitors. In order to find Time4leasing, potential customers must have used a search engine using a search term like "long term car rental", "bad credit car leasing","no deposit car lease", "long term car hire", "2 year car lease deals", "12 month car leasing", "used car leasing",or any of the 50,256 relevant search terms.
This means the average customer who fills in a form at Time4leasing has pre-thought about car leasing, then searched for it on the internet (using a leasing search term) and only then been convinced to complete a form asking for prices and advice. This means the potential customers have more than a passing curiosity.
As every customer has their own requirements, a sale lead is not a sale. That is down to you to make a conversion. If you have good cars, offer a quick, friendly and fast customer service, price is not an issue and you don't have to be the cheapest either.
Cost Effective Business Proposal
We can filter your leads by
Make of Vehicle
Type of Lease
Lease period and your special terms
Personal or Business Lease
Location Of Customer
In better words, if you are competitive in any of these areas, then by receiving these leads, Time4leasing will give you the best chance of increased conversions and a lower cost per sale.
Of course some companies may only want a limited amount of leads or hundreds per month. It is up to you how many leads you can handle.
Other Benefits
Where on other marketing channels, like Google's PPC, you will pay for every click, regardless if the customer buys or not, with Time4leasing, you are only charged once and if the sale has been secured.
For specialists or smaller dealers, we will use our data to help you decide what areas you are competitive in and send you sale leads that you will have the highest conversion rates.
The System Is Designed Around Your Customers

You may feel all you want is a name and phone number to contact your lease customers, but the bottom line is, your customers do not like cold calls.
They like to know where their information has gone to, and who will potentially be ringing them.
Contact us at sale-leads@time4leasing.co.uk
The system is designed in that way, so when you do make that phone call your customers have already been contacted by our systems and knows your guide prices. This gives you credibility and speeds up the relationship process.
It also gives both parties the opportunity to discuss other options that may be available, so that your customers feel they have received the best service.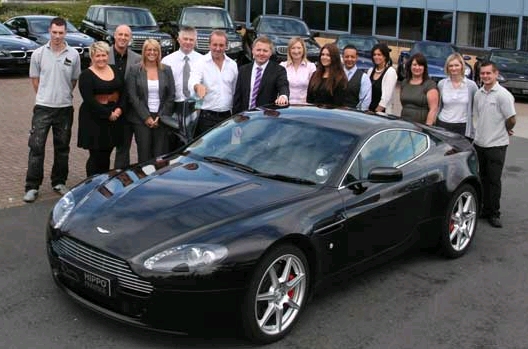 Allowing Consumers To Know Who You Are
The car lease leads system has been designed so as soon as any consumer fills in a car lease quote request they will be presented with a brief summary of your business via email, but then they can click on a link and see a full descriptive version of your business including within your "Space", which is yours to update and change as you please.
Encourage Positive Feedback
The system has an in built feedback system that can be used to encourage and give credibility to new customers. A good positive feedback will go a long way to encourage news sales in the same way auction sites work.
I Want To Give This A Go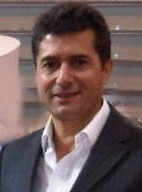 We are ready to go, you have nothing to lose by giving a try.
Contact us
Please remember to add your office phone number or mobile phone number, email address and full web address in your email. If this information is missing it slows down our reviewing process and may result in us not being able to contact you.
Car Leasing Affiliates
Time4leasing runs large and popular car leasing portals that specialises in generating sale leads for Car Dealers, Car Leasing Brokers, Car Finance and Loans from around the UK.
Time4leasing is always looking at for new ways to generate new business and feel the affiliate route is one way to achieve this.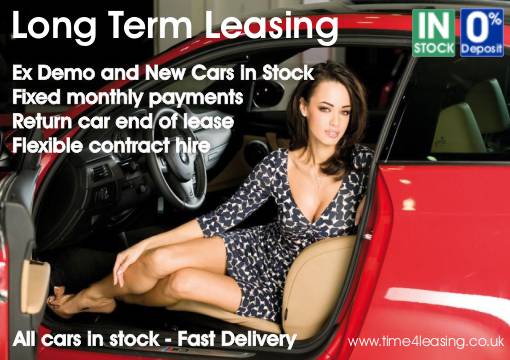 Do you need help with the following:
How to choose and advertise the best car leasing deals
Where to display the best car leasing deals on the time4leasing website network
When is the best time to lease specific cars
Which cars create the best conversions
Plus so much more
Do you have a website that can cater for our advertising and / or our car dealers' deals and advertising?
Would you like to advertise your car leasing company and generate quality sale leads?
Contact us at affiliates@time4leasing.co.uk
How to become a car leasing affiliate partner? Simple really. Just email us with your details, your website URL and we will review your request for approval.
Time4Leasing's Business & Personal Car Leasing Solutions provide a unique approach to delivering vehicle buying, car leasing and affinity schemes to companies, individuals, clubs and associations.
Guide Prices
All prices advertised on our website are guide prices.
Actual prices are supplied once an application form is sent to our company, which in turn is forwarded via electronic means to a car dealer and or one of our suitable associates who handle the delivery and finance side of the car lease.
Some car deals come all inclusive, other cars are plus delivery and admin fees. In any case a full break down will be supplied before you make a commitment.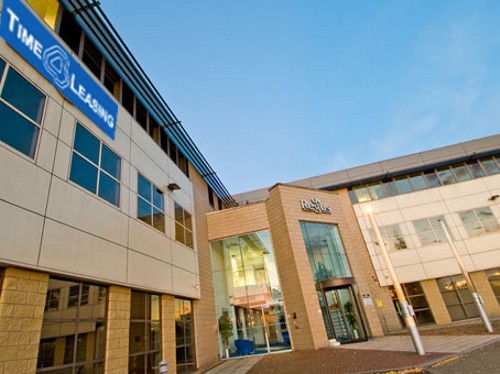 Head Office : Central Boulevard, Blythe Valley Business Park, Shirley, Solihull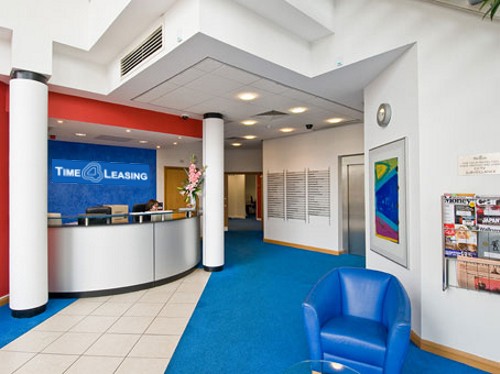 The Service
The service time4leasing.co.uk provides is an independent online car leasing financial products search portal that brings reputable car dealers, credit brokers, lenders and car buyers together.
The portal is designed to save you time and money when it comes to reviewing your car leasing and other financial services.
We also endeavour to find you the most competitive offers and provide you with vehicle specifications, reviews and comparisons to make an informed choice on which product best suits your needs.
Time4leasing.co.uk does not sell, deliver or provide any financial services itself and only acts to provide you with suggestions about where we think the best and cheapest places to buy from are.
It is your responsibility alone to ensure that any products or services you find through Time4leasing.co.uk meet your requirements.
Sales Teams Love Us !
When we asked for some feedback from our partners' sales teams, one comment stood out most and that was basically they said that they absolutely love our customers and their sale leads. The main reason was that the sale leads were not just based on price but on the customer's budget, requirements and specific needs, making it a joy not just for the sales teams and conversions but also for the customer.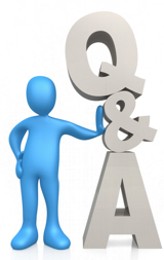 We are interested in becoming involved in your company, all details you require can be provided via email or via our website, please feel free to contact me should you need any further information during the reviewing period. Please note that I am in the office 2 days a week which can vary, all other days I work from home so if possible email communication would be better, and I can contact you. I look forward to hearing from you.

We are always open to new business opportunities and try and find ways to improve our offering, so our customers get the best possible service and deals. I had a look at your website, but I could not figure out what the prices were for customers with bad credit. Can you please email me or point me to the right part of your website, so I can get an idea what your offering is like?

We only deal with customers with a bad credit score – Therefore all cars and prices are for bad credit car leasing. Furthermore the cars and prices are more of an example as we are able to tailor a leasing agreement to the individual customer.

I'd like to point out that we do not charge any setup fees or ask you to pay us in advance for us to provide you with sale leads. We work on a commission base and get paid only if you convert a sale lead and it is to our interest and insure we provide you with quality sale leads and maximise our profits too. I assume you can deliver anywhere in the UK mainland? Have you got a figure in mind that you are willing to pay us for every conversion made?

Yes we can deliver anywhere in the UK mainland. With regards to commission, if we are just talking about a lead where we have to do all the leg work - We would be looking to pay £xx on a completed leasing deal where the lead has come directly from you, which would be paid on the first regular monthly payment made by the customer. Obviously the majority of your deals are for mainstream so how would you make our deals clear to visitors that we are subprime? Our leasing deals will look expensive against mainstream?

Thank you for pointing out about your bad credit deals. We have specific sections on our websites for bad credit customers and filter out the sale leads. Also we have other mechanisms that will do this as well. Currently, we get paid £xxx commission per conversion from other partners. I'm afraid we will not be able to work with you for £xx

per conversion. It costs us far more just to generate that sales conversion.

OK, I have spoken to my Director and we are willing to give you guy's a try at £xxx. Can you let me know how we go forward with this.

I can reassure you the quality you will receive will probably be the best you have ever seen. Your investment of £xxx will help us with our marketing and in turn we will pass the right business to you. Can your CRM systems accept a XML feed from us or a form submission so the sale leads drop automatically into yours? If not, then next best solution is to send the sale leads via email one by one as they are generated and your sales team put them into your systems? If we are to proceed, I would like to point out that for every 100 sale leads we send you we would like to be paid a minimum of 4 sales conversions. If you find that you are not getting the quality or match that you hoped for then you can easily ask us to stop our partnership. Saying that, guess from the first 10 to 20 sales leads you receive from us you will bench mark what you expect to achieve?

Your website points out that we will only pay you for conversions, ie completed leasing deals? Now you are asking for money on the amount of leads you send? If you are sending us good quality leasing leads then you should not need to ask for commission on leads? You have reassured me that the leads will be 'quality you will receive will probably be the best you have ever seen' So why are you now going back on our previous agreement? We are only prepared to pay commission on the converted leads, and not on leads in general – this is how we work with all our brokers. Before I begin to discuss how we will receive the leads from you I would like you to clarify the above.

I think we both might be reading

each other's emails out of context? It would be better if we talked over the phone and or met up. However, I understand you would like to communicate via email to speed things up. What I was trying to say is, if you have a CRM system and we can monitor the progress of the sale leads from our end by logging into your systems (option 1), then we would see from an early stage if this is working out for both of us. Then you will pay us £xxx per sales lead converted. We would be first to pull out because we would be taking business away from other established partners that work with us. Can you confirm if you are able to give us access to your CRM systems (option 1) and be able to submit sale leads via a FORM or XML feed? Or will you be receiving the sale leads via email (option 2)?

We would need your leads via email, connecting to our CRM at the moment will not be possible. I will be in the office on Friday, you are welcome to give me a call.