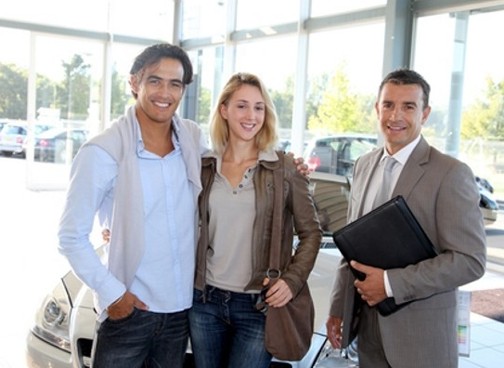 Privacy Policy
Here at Time4leasing.co.uk we take privacy as seriously as you do and believe that it is your right to control your personal information. At Time4leasing.co.uk we only collect the minimum amount of information about you necessary to provide you with the great experience that you should expect from this website.
Collecting information
Like most reputable websites you visit, depending on what you do, we may collect information from you like your name, address, telephone number, and email address. If you just browse our website and click on the partners' sites, we do not know who you are, as you have not provided any such information to us. If you do provide this information to us then it will only be used to complete the task for which you visited the website and will be held in accordance with EU General Data Protection Regulation (GDPR). We may also collect information about how you work your way around our site to work out how we can make your experience here even better and more personal.
What we collect
We may request personal information about you such as:-
Name, Address, Date of Birth, Previous addresses if applicable. Contact Information, including email address, Preferences and Interests, Financial Information, payment details, and opinions. Bank Account details including sort codes and account numbers. Employment Information, If relevant, personal data of individuals (with their express authority), who may be party to your application. Other information relevant to customer surveys and/or offers Information that you freely give, that you feel it is applicable to your circumstances. Recordings of telephone conversations.
What we do with the information we gather
We require information to understand your needs and provide you with a better service, and in particular :- To assist us in processing your enquiries and obtaining the services which you require; To help us identify you and any accounts that you hold with us; To undertake credit checks, administration, research and analysis and preferences. For internal record keeping. We may use the information to improve our products and services. We may with your permission, periodically send promotional emails about new products, special offers or other Information which we think you may find interesting using the email address which you have provided. We may also use your information to contact you for market research purposes. We may contact you by email, phone, fax or mail. We may use the information to customise the website according to your interests. Marketing (providing you have opted-in); Fraud prevention and detection. Billing and order fulfilment. Customising our website and its content to your particular preferences; To notify you of any changes to our website or to our services which may affect you. Security vetting and Improving our Services.
Disclosing your personal Information
Unless you have informed us not to do so, your details may be passed to a third party partner in situations when this is required to achieve our work. Time4leasing is a car leasing and car finance broker. We are not the lender or the supplier. We will put you in touch with third party partners so we can provide you with the best possible car leasing proposal.
Cookies
All internet browsers have the ability to store cookies, these cookies allow our systems to differentiate you from other users. In some cases, we also use cookies to prevent you from having to log in more than is necessary for security. Cookies, in conjunction with our Web serverís log files, allow us to calculate the aggregate number of people visiting our Web site and which parts of the site are most popular.
Cookie Use
Gathering data helps us get feedback which allows us to constantly improve our Web site. Cookies do not enable us to gather any personal information about you and we do not intentionally store any personal information that your browser provided to us in your cookies. You do have the ability to prevent us from leaving these cookies on your computer, however if you do, your use of this website will be impaired. A cookie cannot retrieve any other data from your hard drive or pass on computer viruses, nor can they be used to collect any personal information from you that you are unaware of.
How Google uses data
Many websites use Google technologies to improve their content and keep it free. When you visit a website that uses advertising products (like AdSense), social products (like the +1 button) or analytics tools (Google Analytics), your web browser automatically sends certain information to Google. This includes, for example, the web address of the page that you're visiting and your IP address. This may also set cookies on your browser, or read cookies that are already there. Similarly, apps that partner with Google can send information such as the name of the app and an identifier that helps to determine which ads have been served to other apps on your device.
IP address
IP addresses are used by your computer every time you are connected to the Internet. Your IP address is a number that is used by computers on the network to identify your computer. IP addresses are automatically collected by our web server as part of demographic and profile data known as traffic data so that data (such as the Web pages you request) can be sent to you.
Changes to this Policy
As our website grows and changes and we begin to offer new features it maybe necessary to alter this policy and if we do so any new policy will supersede this one.
Data Protection
If you make an application via Time4leasing.co.uk you consent to disclosing details of your application for leasing/finance with one of our regulated affiliates.
Your details will be passed onto one of your affiliates where your details will be held on computer and used in a credit scoring or other automated decision-making process when assessing your application.
Your information may also be sent to a 3rd party for further loan/insurance option purposes if requested.
In assessing your application for leasing or car finance any enquiry will be made with Credit Reference Agencies, who will record it so that it can be viewed by other Agency users. All information submitted via our apply now application page will be checked with fraud prevention agencies on behalf of our affiliates and if fraud is suspected then our affiliates will record this and those details will be shared with other subscribing organisations.
You the consumer authorise our affiliates to make all enquiries necessary to verify information to enable them to consider your application.
We shall also not be liable for any problems you face at any website you visit once you have left Time4leasing.co.uk and any problems with any of the finance services that you pick with these prime and subprime finance companies should be taken up with the company that you are in contact with.
Our affiliate partners are regulated by the Financial Conduct Authority. For more information please visit fca.org.uk
SSL Certificates & Security
We have taken extreme measures to protect our websites and our customers from malware and malicious links.
Our websites time4leasing and cars2lease have earned the McAfee Secure Certificate and the Godaddy SSL Seal of Approval, where all transactions on our websites are protected with up to 256-bit Secure Sockets Layer encryption, so your data will not be stolen and you should be safe. The SSL Certificate makes sure that your data is encrypted by industry-standard security protocols.
No Phishing
Our websites are checked by McAfee so that they aren't trying to steal your identity via any form of Phishing techniques. You should be safe if you give your personal sensitive information.
No Malware or Malicious Links
You will not find any harmful software on our websites. You should be safe clicking links and downloading files.
Add McAfee Secure to Chrome
You can now add McAfee SECURE to your Google Chrome Internet Browser as a plug in and browse even safer and protect your identity with even more peace of mind.
Norton ConnectSafe
ALLOWS access to time4leasing.co.uk Norton ConnectSafe evaluates time4leasing.co.uk for any unsafe and insecure content. The results are critical for families with young children.
Google SafeSearch
ALLOWS time4leasing.co.uk search results on Google. SafeSearch is used as a parental control tool to filter out any inappropriate for your children search results on your devices: phones, tablets or personal computers.
McAfee SiteAdvisor
SAFE: Very low or no risk issues. McAfee assesses time4leasing.co.uk for a meaningful set of security threats. Featured dangers from annoying pop-ups to hidden Trojans, that can steal your identity, will be revealed. McAfee does not analyze time4leasing.co.uk for mature or inappropriate content, only security checks are evaluated.
Contact Us
By using this website you are agreeing that it is ok for us to collect this information and use it in this way. If you have any questions about our privacy policy or want to know what information we have stored about you, want to correct any inaccuracies, or would like us to remove any of your information under our control from our database then donít hesitate to contact us through our online forms.