| | |
| --- | --- |
| Nearly New Used Cars - Lease, Buy or Hire Purchase | |
Renault Twingo



The Renault Twingo is a good little city car, with decent interior space for its size and very economical. Along with the Twingo you might like to also consider...

£111.21
---
Suzuki Swift



The Suzuki Swift offers sharp handling in a package thatíll be affordable to lease and run, however itís some way behind the class leaders in a number of other ...

£112.34
---
Volkswagen Polo (Used)



This Volkswagen Polo used ex demo car can be purchased with finance. The prices for the Volkswagen Polo are some of the most competitive for used cars currently...

£112.95
---
Peugeot 2008



The Peugeot 2008 has all the strengths of the supermini 208, is classy and has a very practical interior, plus running costs are very competitive. Which Peug...

£113.94
---
Ford Fiesta (Ex Demo)



Offer includes Bluetooth, USB, Heated Anti Frost Front Screen, Remote Central Locking, Front Electric Windows, Electric Mirrors, ABS, Air Conditioning, Power St...

£114.63
---
Hyundai i30 (Ex Demo)



This Hyundai i30 used ex demo car can be purchased with finance. The prices for the Hyundai i30 are some of the most competitive for used cars currently availab...

£114.76
---
Renault Clio (Used)



This Renault Clio used ex demo car can be purchased with finance. The prices for the Renault Clio are some of the most competitive for used cars currently avail...

£114.95
---
Vauxhall Adam



The Vauxhall Adam has bags of style and luxury equipment, and comes with a classy cabin. However, several of the versions some customers have driven so far say ...

£114.95
---
Honda Jazz



The Honda Jazz which comes with a new engines and fuel economy is a decent. Every Jazz gets ABS anti-lock brakes, two front airbags, and a CD player. Also comes...

£114.95
---
Fiat Doblo Van



The Fiat Doblo with or without side windows and rear seats has plenty of space for your needs and offers economical running costs. Entry-level Active versions a...

£115.56
---
Renault Megane Sport Tourer



The Renault Megane Sport Tourer offers decent practicality and sharp looks, and every model comes very equipped. The Megane Sport Tourer is a spacious and affor...

£115.78
---
Nissan Micra (Used)



This Nissan Micra used ex demo car can be purchased with finance. The prices for the Nissan Micra are some of the most competitive for used cars currently avail...

£116.54
---
Peugeot Traveller



Peugeotís Traveller is a pushed upmarket vehicle and it shows. Comfortable interior packed with lots of equipment. Itís spacious, too, and as a high-end executi...

£116.92
---
Citroen DS4



The Citroen DS4 has good looking exterior, comfortable as a daily driver, plenty of load space in boot. The DS4 is meant to blend coupe and hatchback body style...

£117.13
---
Vauxhall Astra



The Vauxhall Astra is a classy car with a spacious cabin which is a real highlight, looks great inside and out, and built to the highest quality. The Vauxhall A...

£117.39
---
Renault Laguna



The Laguna entry-level 2.0 Expression getting 6 speaker CD player, keyless entry, trip computer, alloy wheels, automatic headlamps and wipers, cruise control, e...

£118.23
---
Volkswagen Fox (Used)



With speed sensitive power steering, driver seat height adjustment, electronic engine immobiliser and height / reach adjust steering wheel, what more can you as...

£118.31
---
Honda Civic



The Honda including 1.4-litre, 1.8-litre and a couple of 2.2-litre petrol units: normal, and manic 197bhp Type-R. All petrol engines feature VTEC variable valve...

£118.48
---
Vauxhall Astra GTC Coupe



The Vauxhall Astra GTC, Coupe is a sharp-looking coupe with brilliant handling to match. The Astra GTC is affordable, good-looking alternative to other coupes, ...

£119.29
---
Fiat Panda (Used)



This Fiat Panda used ex demo car can be purchased with finance. The prices for the Fiat Panda are some of the most competitive for used cars currently available...

£119.55
---
Vauxhall Insignia (Used)



This Vauxhall Insignia used ex demo car can be purchased with finance. The prices for the Vauxhall Insignia are some of the most competitive for used cars curre...

£119.99
---
Fiat 500L



The Fiat 500L is a vehicle well worth considering, and not simply for its style. The Fiat 500L has come a long way and is a stylish mini-MPV that has plenty of...

£121.97
---
Vauxhall Corsa Hatchback



The Corsa has a roomy high-quality cabin, refined, comfortable and good to drive. Running costs are very low, there's warranty that could last a lifetime, and t...

£122.98
---
Ford Ka Hatchback



The Ford Ka is cute and fun to drive. NEW SHAPE!, CD Player, Power Steering, ABS, Alloy Wheels , Air Conditioning, Colour coded bumpers, plus so much more. Thes...

£122.99
---
Alfa Romeo Mito



Thereís no denying the MiTo makes a strong visual impact. With a nose inspired by the stunning Alfa 8C Competizione supercar, bulging wheelarches and a squat re...

£123.73
---
Suzuki SX4



The Suzuki SX4 is fun to drive vehicle and offers you a cheap crossover alternative, but they do say that it isn't particularly practical. The Suzuki SX4 is goo...

£124.46
---
Seat Ibiza (Used)



This Seat Ibiza used ex demo car can be purchased with finance. The prices for the Seat Ibiza are some of the most competitive for used cars currently available...

£124.55
---
Peugeot 207 Hatchback 1.4 VTI

These no deposit PEUGEOT 207 HATCHBACK cars are fully prepared to BVRLA standards and include a warranty. Please call a sales advisor for available colours.

£125.03
---
Renault Kangoo Van



This Renault Kangoo diesel engine van is a contract that requires a deposit and you own the van at the end of the term is you wish. With this there is no need t...

£125.54
---
Ford Fiesta



The Ford Fiesta has been our favourite supermini for quite a while now. This Fiesta on offer provides very good handling, it is very cheap to insure and maintai...

£125.54
---
Hyundai i30



The Hyundai i30 gets a unique grille, neater headlights with snappy blue-rimmed bulbs and bold tail-lights that stretch to the roofline. Its new remarkable look...

£126.18
---
Saab 9-5 Saloon



True, it isnít as sharp to drive as the equivalent BMW or Mercedes, but that doesnít stop it being very capable in its own right. The handling is perfectly acce...

from £126.77
---
Kia Venga



Although many would say it is a pricy car to buy, that's why leasing it is a great option. Kia's Venga is roomy inside and the touches designed to make it versa...

£126.95
---
Citroen C3



The new C3 comes in six trim levels and with ten engine options including two new technologically advanced direct injection engines. Innovative Stop and Start t...

£127.28
---
Vauxhall Astra (Hire Purchase)



All new Astra is classy, has a spacious cabin which is a real highlight, looks great inside and out, and built to the highest quality. The Astra brilliantly shu...

£127.75
---
Suzuki Jimny



A pretty tough, and capable in the mud all round vehicle. Practical and able for the money it costs. The Suzuki Jimny is one of the cheapest new 4x4s your can p...

£127.87
---
Nissan Juke



Nissan were first to invent the crossover and their latest creation is the stunning Juke. A very comfortable and easy car to drive aimed at people who want to s...

£127.95
---
Mini Coupe



The Mini has been a major success for many good reasons and it throughly deserves to. This car has the quality fit and finish of cars several classes above and ...

£127.97
---
Smart Forfour



With a high level of standard equipment, dynamic performance and extensive safety features, this forfour offers excellent value. The 75bhp 1.1l engine features ...

£128.19
---
Citroen DS3 Cabrio



Citroen DS3 Cabrio is worthy of a recommendation as there is a lot on offer with these low prices. Basically the DS3 Cabrio is Citroenís answer to a Mini Conver...

£128.32
---
Toyota Aygo (Ex Demo)



This Toyota Aygo used ex demo car can be purchased with finance. The prices for the Toyota Aygo are some of the most competitive for used cars currently availab...

£128.76
---
Renault Megane 1.6 Ex Demo Deal



RENAULT MEGANE Ex Demo Deal on HP Finance. For Business or Personal Leasing, own this second hand ex demo RENAULT MEGANE at the end of the lease. People with Go...

£128.88
---
Smart ForFour Hatchback



Smart ForFour Hatchback is a conventional city car that combines lots of space with those smart looks. The Smart Forfour Hatchback combines a clever and spaciou...

£128.92
---
Ford Focus ST



The Focus ST is available with a 247bhp turbo charged 2.0-litre, four-cylinder EcoBoost engine under the bonnet giving you 67.3mpg and CO2 emissions of just 110...

£128.99
---
Citroen DS3 (Nearly New)



Air Con, Alloy Wheels, Medium Vehicle, Remote Central Locking, Power Assisted Steering, Assisted Braking System, Electric Windows, Service History, Multi Point ...

£129.19
---
Toyota Auris



Toyota is proud of the British-built Auris Hybrid, which mates Toyotaís Hybrid Synergy Drive with the Corolla-replacing midsize hatchback. The bumf proclaims: 7...

£129.33
---
Peugeot Partner Van



This Peugeot Partner van comes with 3 Seats, Side Loading door and flexible bulkhead. The Peugeot Partner is a compact van that slots into the commercial vehicl...

£129.95
---
KIA Optima



The Kia Optima certainly has its strengths. The Kia Optima is a very good-looking family saloon that has lots of space, loads of equipment and a very long warra...

£129.99
---
BMW 2 Series Tourer



The BMW 2 Series Active Tourer is definitely worth considering if you need more space than a family hatchback and want an MPV that is good to drive, refined and...

£129.99
---
Corsa VXR



All Corsa VXR models come with three-doors, a turbocharged 1.6 petrol engine with 201bhp, a limited-slip differential, Bilstein springs and uprated Brembo brake...

£130.78
---
Vauxhall Zafira



The Zafira is fun to drive and cheap to run. The Zafira is as roomy as any mid-sized MPV, but it's better to drive than most and comes with lots of airbags as s...

£131.24
---
Toyota Urban Cruiser



Despite that the Toyota Urban Cruiser comes with some good engines and has a pretty funky exterior some customers have reported that it is a bit dull to drive. ...

£132.44
---
36 Months Car Leasing



36 Month Car Leasing provides a minimum commitment option for car leasing. Our Long Term 36 month car leasing is designed for both business and personal users.<...

£132.54
---
Citroen C5 Tourer



As far as stylish estate cars go, few can rival the good-looking C5 Tourer. The sharp lines are a stark contrast to previous models and the C5 shows that Citroe...

£132.78
---
Saab 9-3



Where the Saab 9-3 Saloon is good, it is very good. It has extremely comfortable seats, a sound driving position with a wide range of adjustment, a no-nonsense ...

from £132.82
---
Ford C-Max



The new ford C-max is handsomely proportioned, echoing the shape of its bigger brother, the S-MAX, but with the grille and headlights from the next Focus. Its d...

£132.92
---
Mazda 3



The Mazda 3 power comes from Mazda's 1.6 and 2.0-litre, 16-valve engines delivering 105 and 150bhp respectively,and the new 1.4-litre petrol engine, and two 1.6...

£133.55
---
Ford Fiesta Hatchback 1.25 Edge



The Fiesta is thoroughly contemporary with a cabin vastly roomier than the previous version's, up-to-date engines, competitive safety equipment and a modern int...

£133.98
---
Ford Focus (Nearly New)



Panther Black Metallic, One Owner, Rear Park Assist, Bluetooth with Voice Control, Air Con, DAB Radio CD, Remote Stereo Controls, Two Remote Locking Keys, Tract...

£133.99
---
Mazda MX-5



The Mazda MX-5 Convertible, the world's best-selling lightweight open two-seater sports car. Mazda's unique sports car heritage and attitude towards car design ...

£134.45
---
Volkswagen Jetta



The Volkswagen Jetta comes in manual or automatic transmission, Remote Central Locking, Electric Windows, Electric Mirrors, Air Conditioning, ABS Brakes, Cruise...

£134.55
---
Seat Ateca



The Seat Ateca is probably one of the best all-rounders on offer. If you are looking for a compact SUV vehicle the Seat Ateca should be at the top of your shopp...

£134.56
---
Ford C Max MPV



This Ford C Max MPV used ex demo car can be purchased with finance. The prices for the Ford C Max MPV are some of the most competitive for used cars currently a...

£134.88
---
Kia Ceed



An excellent proposition, bolstered by the exceptional long term warranty Ė Good quality build and materials, with plenty of space for passengers and luggage. T...

£134.98
---
Vauxhall Astra Hatchback



The all new Astra is classy and has a spacious cabin which is a real highlight. The Astra looks great inside and out, and its cabin is built from high-quality p...

£135
---
Vauxhall Mokka



The Vauxhall Mokka has a great appeal, a good all round SUV for fun days out. The Mokka has great good looks too, is pretty practical and some versions are reas...

£135.44
---
Renault Megane (Used)



This Renault Megane used ex demo car can be purchased with finance. The prices for the Renault Megane are some of the most competitive for used cars currently a...

£135.99
---
Volvo V40



The Volvo V40 is based on a family car hatchback, but it gets a slightly raised ride height and tough-looking bumpers that intend to give it an SUV stance. Buye...

£136.48
---
Peugeot 207 Coupe Cabriolet



The Peugeot 207 Coupe Cabriolet is affordable and appealing for the money you pay. The Peugeot 207 CC is a low cost drop-top, which means it will always be a po...

£137.32
---
Citroen C4



The C4 comes in 5-door family Hatchback, Saloon and a sporty 3-door Coupť Ė each giving you a blend of cutting-edge engineering, captivating performance and tha...

£138.12
---
Vauxhall Corsa 1.4 Exclusive Ex Demo Deal



Vauxhall Corsa 1.4 Exclusive Ex Demo Deal on HP Finance. For Business or Personal Leasing, own this second hand ex demo Vauxhall Corsa 1.4 Exclusive at the end ...

£138.29
---
Chevrolet Cruze SW



The Chevrolet Cruze Station Wagon is something to consideri as it is a more practical vehicle as a station wagon and there are several budget options. The Chev...

£138.65
---
Mini Hatchback



The Mini has been a major success for many good reasons and it thoroughly deserves to. This car has the quality fit and finish of cars several classes above and...

£138.65
---
Renault Zoe



The Renault Zoe is a superb supermini driven by an electric motor with zero-emissions, funky looks, practical cabin, generous equipment list and cheap to purcha...

£138.87
---
Ford Focus



A superbly rounded family hatchback thatís well specified, competitively priced and a great car to drive. The sweetest-handling car in its class, well equipped ...

£139.29
---
Citroen Berlingo Van



If youíre looking for a spacious and practical van for every day work, the Citroen Berlingo makes a good choice. Very comfortable and refined, improved, larger ...

£139.33
---
Seat Toledo



The Seat Toledo is one very spacious saloon hatchback with plenty of cabin room and extra boot space. The Seat Toledo works out far cheaper as a nearly new or u...

£139.63
---
Ford B Max



The Ford B-Max is a very decent compact MPV vehicle but if you are looking to save money, stick with the cheaper versions. The Ford B-Max handles very well on t...

£139.86
---
Nissan NV200 Van



Distinctive and fresh in appearance, the Nissan NV200 works as well as it looks, with intelligent cabin design, a highly functional loadspace and driving perfor...

£139.95
---
Toyota Yaris



The Toyota Yaris comes in three body styles - three and five door hatchback and as a five door estate with a choice of four engines and four trim levels. The e...

£139.98
---
Volvo S60



The brand new Volvo S60 is available in five-speed manual, automatic or geartronic transmission and comes with turbocharged engines and full of luxury accessori...

from £139.98
---
Nissan Juke (Nearly New)



Nissan Juke Hatchback comes in either petrol or diesel engines, in various colours and specifications. Very cheap to run and easy to drive. Stand out of the cro...

£139.99
---
Ford KA (Nearly New)



This Ford KA used ex demo car can be purchased with finance. The prices for the Ford KA are some of the most competitive for used cars currently available in th...

£139.99
---
Vauxhall Antara



The Antaraís diesel engines are smooth and powerful. The handling is good for a 4x4 and the interior is practical, while the entry-level model is keenly priced....

£140.09
---
Skoda Fabia



The Fabia rides decently enough, its cabin is spacious and all of the controls are a doddle to use. Skoda has a fine reliability record, too. The Skoda Fabria t...

£140.28
---
Renault Megane Hatchback



These Renault Megane Hatchback no deposit cars are fully prepared to BVRLA standards and include a warranty. Please call a sales advisor for available colours. ...

£141.88
---
Skoda Fabia Estate



The Skoda Fabia Estate has a decent amount of space for both luggage and passengers, but customers have reported that it lags behind the best in other areas. Th...

£142.02
---
Volvo C30



These are brand new Volvo C30 cars, brand new models, with several colour options from Leather heated seats to Bluetooth and Cruise Control. Even Alloy wheels a...

£142.55
---
Vauxhall Meriva Deal



These Vauxhall Meriva Estate cars are fully prepared to BVRLA standards and include a warranty. Please call a sales advisor for available colours. Other deposit...

£142.89
---
Seat Leon



The Seat Leon is sporty and has a very spacious and solid cabin. Handling is sharp and most models are well equipped. The Seat Leon is based on the VW Golf, how...

£142.98
---
Ford Fiesta 1.25 Edge 5dr Ex Demo Deal



Ford Fiesta 1.25 Edge 5dr Ex Demo Deal on HP Finance. For Business or Personal Leasing, own this second hand ex demo Ford Fiesta 1.25 Edge 5dr at the end of the...

£144.98
---
Skoda Yeti



This Skoda Yeti is a very stylish and practical alternative to those traditional family hatchbacks. It handles brilliantly, too, but you could say that the ride...

£145.02
---
Lexus IS



The Lexus IS Saloon, a premium brand from Toyota, is winning the battle for sales. The Lexus is securing a respectable following by customers who want something...

£145.35
---
Renault Grand Scenic



The Grand Scenic is a compact MPV with 7 seats with reasonable room in all three rows when the 2 extra seats are in place. The quality is strong and while equip...

£145.67
---
Fiat Stilo



The Fiat Stilo is available with 1.2-litre, 1.6-litre and 1.8-litre four-cylinder petrol engines, a five-cylinder 2.4-litre petrol and two JTD diesels. Selespee...

£145.78
---
Citroen C5



Rides and handles like a top class saloon, accommodates people like a multi purpose vehicle and swallows luggage like an estate. Both petrol and diesel have a w...

£146.27
---
Citroen C4 (Ex Demo)



This Citroen C4 used ex demo car can be purchased with finance. The prices for the Citroen C4 are some of the most competitive for used cars currently available...

£147.88
---
Volkswagen Scirocco



A welcomed sports car from Volkswagen - the all new stunning Scirocco is a car to be seen driving in. Superb finish and craftmenship, from the exterior body wor...

£148.42
---
Chevrolet Orlando



The Chevrolet Orlando is a 7 seater offered by Chevrolet and can be an affordable way to enjoy the options that a seven-seater has to offer. Obviously the Chev...

£148.52
---
Mitsubishi ASX



Most people will say that the Mitsubishi ASX is decent vehicle to drive, is very spacious and is sensibly priced and is a worthwhile alternative to SUVs from ot...

£148.68
---
KIA Ceed Estate



This Kia estate vehicle is well worth considering, as the Kia Ceed Sportswagon can compete with the best small estates in several important areas. The Kia Ceed ...

£148.76
---
Saab 9-3x Sportwagon



There are some good engines in a largely turbocharged line-up. Most are quiet on a cruise, and the 9-3 does a reasonable job of shutting out unwanted noise from...

from £149.22
---
Volvo V50



The New Volvo V50 is compact, but with a definite large-car feel. Practical and secure yet enticing. An inspiring high-tech sportswagon with thrilling ride and ...

£149.66
---
Mercedes-Benz B Class



The B-Class engines combine their predecessorsí impressive performance with significantly reduced fuel consumption and CO2 emissions. Safe family people carrier...

£149.78
---
Vauxhall Insignia



The Insignia is classier, more desirable and quality is impressive compared to rivals. The Insignia looks great, has a nicely trimmed cabin and offers premium-c...

£149.89
---
Kia Sportage



The KIA Sportage comes in either 2 wheel or 4x4 wheel drive. The front wheel drive diesel engine versions are the most popular models. The KIA Sportage is a pra...

£149.99
---
Suzuki Vitara



The Vitara 4x4 has excellent off-road ability, and there's a wide range and choice. It's a proper junior off-roader, fun and practical around town vehicle, sui...

£149.99
---
Hyundai Tucson



The Hyundai Tucson is much better equipped than many rivals and is very practical and has a very powerful diesel engine which kicks in that surge of power when ...

£149.99
---
Ford Mondeo Estate



The Ford Mondeo Estate delivers just about everything you could want from a family estate. It's big, very safe, comfortable and a great car to drive. That's why...

£150.38
---
Fiat Punto Ex Demo Deal



Fiat Punto Ex Demo Deal on HP Finance. For Business or Personal Leasing, own this second hand ex demo Fiat Punto at the end of the lease. People with Good or Po...

£150.4
---
Ford Focus Ex Demo Deal



Ford Focus Ex Demo Deal on HP Finance. For Business or Personal Leasing, own this second hand ex demo Ford Focus at the end of the lease. People with Good or Po...

£150.42
---
Ford Courier Van



The Ford Transit Courier is the fourth model in a range that now also includes the Transit Connect, the Transit Custom and the full-fat Transit van. This is the...

£150.58
---
Volkswagen Beetle



The Beetle which has standard equipment on all models includes driver, passenger and side airbags, ABS anti-lock brakes, ESP (electronic stability programme), r...

£150.85
---
LEXUS CT



The Lexus CT200h is a nice idea and some people say they love the driving experience. Every version of the CT200h uses the same hybrid system, so the only decis...

£151.34
---
Hyundai Ioniq



Hyundai Ioniq comes in three different types of electrification: a Hybrid model with a petrol engine combined with an electric motor, a Plug-in Hybrid - thatís ...

£152.16
---
Hyundai ix20



The Hyundai ix20 is as roomy inside as it looks from the out side and the touches designed to make it versatile work pretty well on this model. The cabin looks ...

£152.35
---
Renault Kadja



The Renault Kadjar is a good all-rounder SUV vehicle that matches most rivals and in most fronts it gives you better value for money. Itís well priced and comes...

£152.58
---
Ford Focus Hatchback



A superbly rounded family hatchback thatís well specified, competitively priced and great to drive. The Focus is the sweetest-handling car in its class. It's we...

£153.22
---
Vauxhall Insignia Estate



A genuinely elegant and handsome estate competitively priced, very stylish and backed by a lifetime warranty. It has more rear headroom than in the hatch, and i...

£153.88
---
Toyota Avensis

The Toyota Avensis is a sensible, mid-size family saloon with breaking new ground that added desirability to its image of reliability and practicality.



£154.55
---
Vauxhall Insignia Estate (Used)



This Vauxhall Insignia Estate used ex demo car can be purchased with finance. The prices for the Vauxhall Insignia Estate are some of the most competitive for u...

£154.68
---
Citroen C4 Picasso



This Citroen C4 Picasso used ex demo car can be purchased with finance. The prices for the Citroen C4 Picasso are some of the most competitive for used cars cur...

£154.71
---
24 Months Car Leasing



24 Month Car Leasing provides a minimum commitment option for car leasing. Our Long Term 24 month car leasing is designed for both business and personal users.<...

£154.82
---
Toyota Avensis Tourer



It is hard to fault the Toyota Avensis Tourer as it is a great all rounder vehicle. Customers report that the Toyota Avensis Tourer is effortless to drive and ...

£154.97
---
VW Golf 1.4 S Ex Demo Deal



VW GOLF 1.4 S 80 (AC) 5 DOOR Ex Demo Deal on HP Finance. For Business or Personal Leasing, own this second hand ex demo VW GOLF at the end of the lease. People ...

£155.1
---
Nissan Qashqai



The Nissan Qashqai makes a brilliant family car. Very roomy, comfortable, refined and affordable to run. The king-of-the-road driving position is another plus p...

£155.45
---
Alfa Romeo Giulietta (Ex Demo)



This Alfa Romeo Giulietta used ex demo car can be purchased with finance. The prices for the Alfa Romeo Giulietta are some of the most competitive for used cars...

£155.88
---
Citroen Grand C4 Picasso



Well-priced and -equipped seven-seat MPV with excellent diesel engines. Even with all seven seats in use, there's still some boot space. The massive space and t...

£156.27
---
Volkswagen Passat



The Passat is family car is solidly built and looks the part, great business and family car, the best car in its class and scores highly in just about every are...

£157.03
---
Honda Civic (Used)



This Honda Civic used ex demo car can be purchased with finance. The prices for the Honda Civic are some of the most competitive for used cars currently availab...

£157.88
---
Volkswagen Golf



The Golf is better than ever, desirable, refined and a great car to drive, it's one of the best all-rounders, and deservedly was voted Family Car of the Year. ...

£157.95
---
Nissan Pulsar



The Nissan Pulsar is a good all-rounder vehicle, brand new experience and protection, modern elegance and room to relax, drive street smart, latest connectivity...

£158.97
---
Nissan Qashqai (Nearly New)



Nissan Qashqai Hatchback comes in petrol or diesel engines, manual or automatic, makes a brilliant family car, very roomy, comfortable, refined and affordable t...

£159.16
---
Honda Jazz (Nearly New)



This Honda Jazz used ex demo car can be purchased with finance. The prices for the Honda Jazz are some of the most competitive for used cars currently available...

£159.45
---
Ford Kuga



Its intelligent all-wheel drive (AWD) system allows you to escape off-road, in the full knowledge youíll be able to handle the outcome Ė effortlessly. Ideal for...

£159.99
---
Suzuki Swift Sport



This the favourite Swift version which delivers old school hot hatch thrills for a reasonable price. Itís well equipped, too. With a powerful 134bhp petrol eng...

£160.12
---
Nissan Qashqai +2 (Used)



The Nissan Qashqai-2 with five-star award rating for occupant safety, highest ever recorded score for any vehicle. With so many different ways to separate and f...

£160.48
---
VW Golf Hatchback



The Golf is better than ever. Desirable, refined and great to drive, it's one of the best all-rounders, and deservedly the Small Family Car of the Year. The cab...

£161.98
---
Toyota RAV 4



The Toyota RAV4 is certainly one of the best-looking compact 4x4s around today. Large fog lamps are now set into the bumper and the redesigned grille emphasizes...

£162.36
---
Audi A3



The new A3 takes the premium sports hatchback to another level. More dynamic. More refined. More eye-catching. More rewarding. Few rivals can match the A3 for c...

£162.72
---
Volkswagen Sharan



The Volkswagen Sharan is an excellent choice if you are looking for a true MPV sized vehicle that can easily carry 7 adults. The Volkswagen Sharan has a roomy a...

£162.75
---
Citroen C5 (Ex Demo)



This Citroen C5 used ex demo car can be purchased with finance. The prices for the Citroen C5 are some of the most competitive for used cars currently available...

£163.66
---
Vauxhall Insignia Hatchback



The Insignia is a nice mid-sized saloon car, more classier and more desirable. Quality is impressive and overall the Insignia is a decent stab at taking on the ...

£163.88
---
Ford Transit SWB Van



These are ex demo Ford Transit SWB Vans, unlimited milleage contracts and you own the van at the end of the term. With this there is no need to worry about mill...

£164.05
---
Renault Scenic Xmod



The Renault Scenic Xmod is basically a pumped-up version of the recently face-lifted five-seat MPV. It's amazing what a bit of plastic and a fresh set of alloy ...

£164.18
---
Saab 9-3 Convertible



The Saab 9-3 Convertible has a comfortable ride, with little or no body roll through bends, capable and sharp to drive as the class-leading BMW 3 Series convert...

from £164.88
---
Audi A1



Audi has a sure-fire hit on its hands with the A1 - it has all that's good about the brand in a package less than four metres long, and it's the Car of the Year...

£165.91
---
BMW 1 Series (Nearly New)



This BMW 1 Series used ex demo car can be purchased with finance. You can either hire, lease or buy one of these used BMW 1 Series cars. You can pay either a sm...

£166.55
---
Volvo V60



The brand new Volvo V60 depending on the model comes with convenience packs and heated front seats, premium options, tints and 17" Njord alloys. Either come wit...

£166.59
---
Ford Grand C-Max



The Ford Grand C-Max is very well equipped, it is a very good car to drive and pretty cheap to run. Some customers love the seating layout, but not everyone is ...

£166.78
---
Vauxhall Insignia Exclusive



VAUXHALL INSIGNIA 1.8I 16v EXCLUSIVE 5 DOOR Ex Demo Deal on HP Finance. For Business or Personal Leasing, own this second hand ex demo VAUXHALL INSIGNIA at the ...

£167.25
---
Audi A1 Sportback



The Audi A1 Sportback can be called the classiest of super minis and proves to us that you don't have to scrimp on quality when buying a small car. More usable ...

£167.34
---
Mitsubishi Pinin



Mitsubishi's Shogun which has long been a popular off-roader, but nowadays the name is spread across three sizes: the full-size Shogun, the smaller Shogun Sport...

£167.58
---
Skoda Roomster



The Skoda Roomster is a verh spacious mini-MPV that offers secure handling and a compliant ride for a pretty reasonable price. However, most customers say that ...

£167.87
---
Citroen Nemo



Citroen Nemo is based on the Nemo van, with the load area taken up by extra seats and a large boot. It's easy to see the commercial vehicle origins, especially ...

£167.89
---
Honda HR-V



The Honda HR-V comes with a great interior space and seating flexibility, tidy handling and economical engines. Very competitively low priced and value for mone...

£168.26
---
Ford Mondeo (Used)



This Ford Mondeo used ex demo car can be purchased with finance. You can either hire, lease or buy one of these used Ford Mondeo cars. You can pay either a smal...

£168.65
---
Vauxhall Vivaro LWB Van

This is an UNLIMITED Milleage contract with small deposit and you own the van at the end of the term.

With this there is no need to worry about millea...

£168.73
---
KIA NIRO



The Kia Niro is a hybrid that uses an electric motor and battery pack to help boost the performance of its 1.6-litre petrol engine while also improving efficien...

£169.78
---
Seat Exeo



Compact executive experience for family car money, loaded with luxury and safety kit, plus the engines are really strong and reliable. Based on the Audi A4, the...

£169.88
---
Nissan Leaf



The all new Nissan Leaf comes is offered with powerful 1407-hp and 236 lb/ft of torque electric-motor that runs on power supplied by lithium-ion cells. The new ...

£169.94
---
Vauxhall Zafira 1.8i Exclusive



VAUXHALL ZAFIRA 1.8I EXCLUSIVE 5 DOOR Ex Demo Deal on HP Finance. For Business or Personal Leasing, own this second hand ex demo VAUXHALL ZAFIRA at the end of t...

£169.98
---
Volkswagen T-Roc



The Volkswagen T-Roc has to be one of the smallest SUV vehicles in its category. Although competes with the likes of the Seat Arona or the Kia Stonic, it's frac...

£169.99
---
Aston Martin Rapide



Aston Martin's first four-door saloon makes it into production and has become an instant hit. The Aston Martin Rapide is less aggressive than most of Aston Mart...

£1130
---
Aston Martin Virage



The Aston Martin Virage provides a combination of luxury, comfort and refinement with sports car performance with a powerful 489bhp engine V12 engine. Driving t...

£1246.72
---
Ferrari California (Used)



Stunning Red Ferrari California with awesome power. Finished In Filo Speciale Rosso With Creme Leather. Fantastic Spec Inc: 4 seats, Sat/Nav With Bluetooth Phon...

£1277.34
---
More car leasing - for all pockets
Edinburgh Car Leasing Forum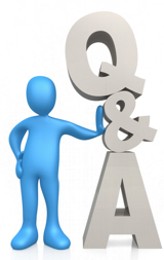 Hi, I'm thinking of leasing a car, as I've heard from other fellow Scots that it is far cheaper than buying a car these a days or taking a car loan. Where is your Edinburgh showroom?

Time4leasing is a car leasing broker and most brokers do not have showrooms, they have offices. If you mean a car dealer showroom then any showroom in Edinburgh or near Edinburgh, depending on the car make that you are after and if there is a good offer to bolt on to it. We would direct you to the best car dealer and showroom once we know your details, your needs and personal circumstances, like credit history, etc.

How would I know how old the car I'm going to have from you is going to be?

We will email you first the exact model and year of first registration.

Do these cars have any warranty?

Yes all of the cars we provide come with a full manufacturer's warranty, some even have free break down cover and they all have their road taxes paid for.

How many miles have these cars done?

Some of the nearly new cars have only done a few miles, some a few hundred and others 10 to 20k miles. All our used cars are serviced by a professional team and fully checked before we hand them over to our customers. This is our guarantee to you that even if you aren't happy with something we will take the car back and rectify it.
---

How come your prices are so cheap?

Our team of buyers search the length of the UK and buy cars in bulk. We don't just buy one of two cars, but thousands of cars every year. This brings the prices down and we pass the savings to our customers, making these offers very competitive.
Time4Leasing Customers Love Our Services
More than just a vehicle leasing broker. Deals include 0% deposit leasing and finance for brand new and approved used cars. Plus we offer solutions for individuals with a good and bad credit history past.

Another Happy Time4Leasing Customer



You are in good company as we always aim
for 100% customer satisfaction
Nationwide UK FREE Delivery Service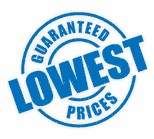 Car Leasing in Edinburgh
EH18 Lasswade, extending up the valley of the River North Esk to Polton
EH19 Bonnyrigg
EH20 Loanhead
EH21 Musselburgh, Wallyford, Whitecraig
EH22 Dalkeith, Danderhall, Mayfield, Newtongrange
EH23 Gorebridge
EH24 Rosewell
EH25 Roslin, Bilston
EH26 Penicuik
EH27 Kirknewton
EH28 Newbridge, Ratho
EH29 Kirkliston
EH30 South Queensferry
EH31 Gullane
EH32 Prestonpans, Cockenzie, Port Seton
EH33 Tranent
EH34 Pencaitland
EH35 Ormiston
EH36 Humbie
EH37 Pathhead
EH38 North Middleton, Heriot
EH39 North Berwick
EH40 East Linton
EH41 Haddington
EH42 Dunbar, Broxburn, East Lothian
EH43 Walkerburn
EH44 Innerleithen
EH45 Peebles
EH46 West Linton
EH47 Whitburn, Bathgate, Fauldhouse, Stoneyburn
EH48 Armadale, Bathgate
EH49 Linlithgow
EH51 Bo'ness
EH52 Broxburn, West Lothian, including Winchburgh
EH53 Livingston, incorporating Mid Calder, Pumpherston
EH54 Livingston
EH55 West Calder
EH1 EDINBURGH
EH2 EDINBURGH
EH3 EDINBURGH
EH4 EDINBURGH
EH5 EDINBURGH
EH6 EDINBURGH
EH7 EDINBURGH
EH8 EDINBURGH
EH9 EDINBURGH
EH10 EDINBURGH
EH11 EDINBURGH
EH12 EDINBURGH
EH13 EDINBURGH
EH14 BALERNO, CURRIE, EDINBURGH, JUNIPER GREEN
EH15 EDINBURGH
EH16 EDINBURGH
EH17 EDINBURGH
EH95 EDINBURGH
EH99 EDINBURGH