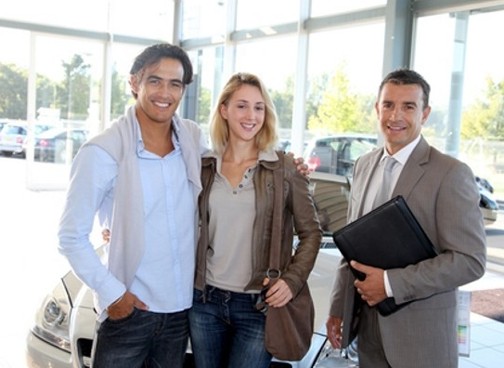 Terms & Conditions
Welcome to Britain's favourite car leasing finance price comparison website Time4leasing.co.uk. We hope you enjoy using our website guide to compare the best car manufacturers, car leasing finance deals, cheapest prices and best service.
However, to do so, you must agree to the terms and conditions of use, which together with our privacy policy lay the foundation of our relationship with you on this website.
The Service
The service time4leasing.co.uk provides is an independent online car leasing financial products search portal that brings reputable car dealers, credit brokers, lenders and car buyers together. Time4leasing is a car leasing credit broker and not a lender.
The portal is designed to save you time and money when it comes to reviewing your car leasing and other financial services. We also endeavour to find you the most competitive offers and provide you with vehicle specifications, reviews and comparisons to make an informed choice on which product best suits your needs.
Time4leasing.co.uk does not sell, deliver or provide any financial services itself and only acts to provide you with suggestions about where we think the best and cheapest places to buy from are.
It is your responsibility alone to ensure that any products or services you find through Time4leasing meet your requirements. We shall not be held liable for any problems you face at any other website or company you visit once you have left Time4leasing and any issues with any of the products that you buy should be taken up with the company that you purchased it from.
We rarely receive any complaints from our customers. However, in the rare event you experience any issues at any stage of the service, we will be more than happy to assist you to resolve.
Our aim is always to satisfactorily resolve any complaint at the earliest opportunity, so please make sure you contact us. Your views are important, so please make them known to us.
Types of Financial Products
Car leasing is one of the most popular way most people finance their vehicles today, where a financier which is typically a bank or lender purchases a car from a reputable car dealer on behalf of the customer and then leases the vehicle to the customer in return for monthly rental payments.
These are the most popular financial products:
Hire Purchase
Hire purchase is one of the most popular types of vehicle finance in the UK and is ideal for consumers wanting a simple agreement with fixed monthly payments that allow for ownership of the vehicle once all payments have been made.
A hire purchase agreement works by offering you a secured car loan against the vehicle that you are purchasing.
In simple terms you are hiring the vehicle off the lender and paying a fixed monthly payment (including interest) over an agreed term. Once all of your monthly payments and the option to purchase fee has been paid in full you will then be the legal owner of this vehicle.
This financial product is popular for those drivers who do more than 10,000 miles per year because in most cases there are no limits to how many miles you can do with this agreement.
Personal Contract Purchase
Personal contract purchase otherwise known as PCP is similar in principle to a hire purchase product, however it actually works more like a leasing product.
Instead of paying off the entire value of the car in monthly instalments you are effectively only paying off the vehicle's depreciation, hence the lower monthly payments. At the end of your PCP agreement there will be a lump sum outstanding which is commonly referred to as the balloon payment.
You will have several options as to how you would like to deal with this final amount, depending on whether or not you want to keep the car or change it.
1. Pay the outstanding balance, either in cash or by re-financing the balloon payment
2. Hand the car back
3. Use your vehicle as a part-exchange for another car
Lease Purchase
Lease purchase works in a similar way to hire purchase. It requires you to make monthly repayments but also allows you to defer part of the total cost of the car to back end of the agreement, called a balloon payment.
Up to 31% of the total vehicle's value can be deferred – this is usually calculated on the vehicle's residual value and in order to settle the lease the balloon payment must be paid. This lump sum can either be paid off in cash or re-financed on a standard hire purchase product.
As with most leasing products a maximum mileage limit will have to be agreed from the outset as this is what the lender will use to determine the residual value of the vehicle at the end of the contract.
Contract Hire
Contract hire is the most common form of leasing and must not be confused with a car loan. Contract hire is where you simply hire the vehicle from the leasing company over a set period. In that period it's yours to drive around in, however you will never have the option of owning it. You will have to return the vehicle because it does not belong to you.
Fixed monthly payments are put into place for the duration of the contractual period, these are calculated by the difference between the retail price of the car at the start and the estimated residual value of the car at the end of the contract. At the end of your agreement you simply hand the car back.
For more methods of car leasing and car finance click here
All quoted prices are subject to VAT - Also available Business Contract Hire Car Leasing. We reserve the right to amend figures if alternative finance arrangements are used and to amend Residual Values if metallic is omitted or other accessories added. All car leasing motor vehicles come with and without maintenance.
Content found on Time4leasing.co.uk Website
Any content or images found on this website belongs to us, and took a long time to create so please don't steal or reproduce it without our express consent. However, we do like to be friendly so if there is anything on this website that you do like and would like to use on your website then please contact us through our contact page and we'll see what we can work out.
Links from Time4leasing.co.uk
The pages on Time4leasing.co.uk website will often contain links to other websites that we think that you might find useful and you could use in your search for the perfect car lease. However, we do not endorse these websites nor do we take any responsibility for any content found in them.
If we make a mistake on our website
We do try our very best to make sure that Time4leasing.co.uk is up-to-date and accurate so that we can provide you with the very best service possible. However we are only human and are only as good as the information we receive from our merchant websites.
Sometimes this information is incorrect, time delayed or sometimes we may have just plain missed something. Neither Time4leasing.co.uk nor any third parties with information on the site provide any guarantee that the information or materials found here at Time4leasing.co.uk is one hundred percent accurate and you acknowledge that this is the case by using this website.
However we are always looking to improve your experience on this website and if you do find an error please let us know and if it is in our power to fix it then we will make an effort to do so.
After all making your life easier is what this website was designed to do.
Images on Time4leasing.co.uk Web Site
The majority of images found on this site are given to us by the companies that we promote and are for illustration purposes only. If you spot an image on this site that is in breach of copyright law then please let us know and we will remove it, if proof can be produced.
All images, pictures and/or photos and car descriptions on this site are for illustration and reference purposes only and are not necessarily the vehicle on offer.
Car Rental Websites associated with us
We have hand picked and aim to promote a few of the best and cheapest car hire rental companies across UK and Europe. These websites tend to offer the best deals and prices for Car Hire in Spain, Car Hire in the England, Scotland, Wales, Ireland and Car Hire in Greece, plus Car Hire in Crete, Rent a Car in Rhodes and for other countries try Car Rentals in Europe.
Vehicles Out of Stock
A team member will check your quote request for vehicle availability, in case you picked a vehicle that is not in stock we may suggest alternative vehicles that could work out cheaper for you. If you have any problems with receiving a quote proposal, please email us or leave a message on Facebook and you will be fast tracked.
Age of Vehicles
Typically vehicles that are featured as used are pre-owned from a previous customer or from our partners' ex fleet and in most cases the vehicle's age is 3 to 4 years old but many vehicles are 2 years old and in perfect condition and come with a full warranty. Vehicles that are featured as slightly used vehicles are 2 to 3 years old, some can be even newer and the nearly new and ex demonstrator vehicles are anything from a few months old to 1 year old. In all cases we recommend customers clarify and confirm the exact age of the vehicle once they are contacted by their appointed personal customer advisor.
As a general rule the cheaper the deal the older the vehicle and the more expensive the deal the newer the vehicle. Vehicles advertised as brand new are typically the latest model, supplied direct from the relevant car dealership and are in most cases most expensive.
Featured Vehicles and Offers
Time4leasing will help you compare the best specialist brokers for car leasing, car hire, car finance and car supply, strictly governed by its relationships with funders, lenders and car dealers, and cannot be held responsible for any change to vehicle specification or finance rates or any other variable outside of it's control so imposed by those companies.
All vehicle descriptions are supplied by dealers, and therefore Time4leasing shall not be held responsible for any related errors or emissions on pricing or vehicle description. Time4leasing and their partners have the right to refuse a sale or adjust any details up until an order has been received in writing from the customer at an agreed price set by its partners.
Guide Prices
All prices advertised on our website are guide prices. Actual prices are supplied once an application form is sent to our company, which in turn is forwarded via electronic means to a car dealer and or one of our suitable associates who handle the delivery and finance side of the car lease. Some car deals come all inclusive, other cars are plus delivery and may change admin fees. In any case a full break down will be supplied before you make a commitment.
On our website we promote that our prices are 50% off compared to car dealers' manufacturer list prices. This comparison is not for like for like deals but based on brand new vehicles verses slightly used or nearly new vehicles and referrers to saving money by leasing a slightly used car, instead of leasing a brand new car.
Guides prices are normally based on a customer profile who has excellent or good credit history, agrees to lease a vehicle for a period of 48 months and will doing up to approx. 40,000 miles over the agreed period. Other options available upon request.
Payments on a lease agreement are typically less than on a HP agreement, hence why PCP is becoming more and more popular, the most popular lease is the PCP (Personal Contract Purchase) where you have the option to buy the car, return or part exchange with a guaranteed future value.
If you have Excellent, Good, Fair or even Bad Credit History, another popular way to obtain and own a decent car is with a HP (Hire Purchase) agreement which is a traditional form of car finance where you pay a bit more per month to keep the car at the end of the term once you pay all the monthly payments due and option to purchase fee has been paid in full. However, you pay no balloon payment to keep the car at the end of the agreement, because the car ownership is transferred to you. Some customers once they have paid off the car payments they use this car as a deposit for their next new car.
All featured price guides are powered by the vehicle and finance settings chosen by the user. All price guides are based on prime and subprime interest rates, and are subject to change. In addition the prices do not take into account any customer information or circumstances which can affect an individuals chance of getting a lease finance for a vehicle. The figures provided are price guides and do not represent an acceptance for a loan of any kind. As the prices are subject to a user's personal circumstances and lender requirements, full confirmation on the price to be paid (including all related lender fees) will be detailed in the lenders customer documentation pack.
All prices are subject to 20% VAT. All business lease prices are plus 20% VAT. All personal leasing is inclusive of 20% VAT or where not stated then it is plus 20% VAT.
VAT can only be claimed back by a business for brand new cars and vans only. The VAT cannot be claimed back for used cars or vans.
All offers are subject to change at any time and are subject to finance approval and vehicle availability. All prices correct at time of publication. Errors and omissions excepted (E&OE).
SSL Certificates & Security
We have taken special measures to protect our websites and our customers from malware and malicious links.
Our websites time4leasing and cars2lease have earned the McAfee Secure Certificate and the Godaddy SSL Certificate, where all transactions on our websites are protected with up to 256-bit Secure Sockets Layer encryption, so your data will not be stolen and you should be safe.
Disclaimer
This is an independent free comparison service provided by Time4leasing, a trusted partner of companies which are authorised and regulated by the Financial Conduct Authority (FCA). The financial related content of the site other than vehicle specifications and reviews is for information purposes only and does not constitute tax and finance related advice and recommend that all company car drivers consult their own accountant with regards to their particular tax position. Whilst we take every care to ensure the information we provide is correct and up to date, please double check with the provider before committing yourself. This service is only intended for consumers eligible for Contract Hire Car Leasing or Car Finance which is offered only in the United Kingdom of Great Britain (England, Scotland, Wales and Northern Ireland).
When applying, one of our selected partners will conduct a soft credit search. However, this will not affect your credit rating. They will then provide you with all the information you need but won't pressure you into any decision. We aim to match you with the right lending option for your personal credit circumstances. In assessing your application, we will make enquiries about you, including searching your records held by Equifax Plc and/or Experian Ltd. You consent to us disclosing details of your finance application and we may use a credit scoring or other automated process in deciding whether to accept your application. Your information may also be sent to a third party for further loan/insurance option purposes.
Trading Styles
Time4leasing is a trading style of White Hat Projects Ltd, Registered address: Regus Business Central Boulevard, Blythe Valley Business Park, Shirley, Solihull B90 8AG, West Midlands, England, United Kingdom of Britain.
Liability
Accordingly, neither Time4leasing nor its directors, representatives or employees, accept any liability whatsoever for any direct, indirect or consequential loss howsoever arising from the use of this Web-Site and the information supplied in connection therewith.
Electronic Communications
Any information electronically communicated via Time4leasing email messages, facebook, forums and blogs which are sent and received by Time4leasing employees and representatives, our customers and individuals using Time4leasing services, is confidential and may be legally privileged. It is intended solely for the addressee.
Access to these messages by any person is not permitted. If you are not the intended recipient, any disclosure, copying, distribution or any action taken or omitted to be taken in reliance on it, is prohibited and may be unlawful.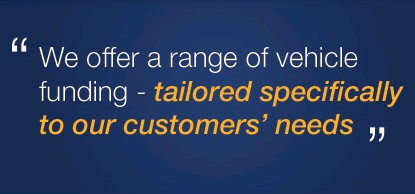 We can supply you with practically any car you could think of.
email us with your requirements.