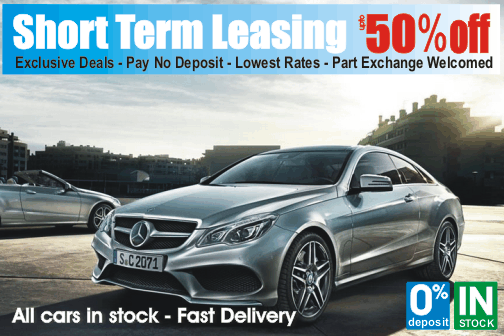 We offer exclusive Short Term Car Leasing and Long Term Car Rental Deals that do not require a deposit and some just a small one. All cars include free maintenance and free road tax.

Ford Fiesta

All Inclusive 12 Month Flexi Car Lease
£289.99 per month
or for £347.99 with vat


Vauxhall Corsa

All Inclusive 12 Month Flexi Car Lease
£289.99 per month
or for £347.99 with vat


Vauxhall Astra

All Inclusive 12 Month Flexi Car Lease
£389.99 per month
or for £467.99 with vat


Ford Focus

All Inclusive 12 Month Flexi Car Lease
£389.99 per month
or for £467.99 with vat


Peugeot 308

All Inclusive 12 Month Flexi Car Lease
£389.99 per month
or for £467.99 with vat


KIA Rio

All Inclusive 12 Month Flexi Car Lease
£389.99 per month
or for £467.99 with vat


Nissan Juke

All Inclusive 12 Month Flexi Car Lease
£389.99 per month
or for £467.99 with vat


Ibiza Coupe

All Inclusive 12 Month Flexi Car Lease
£289.99 per month
or for £347.99 with vat


VW Golf

All Inclusive 12 Month Flexi Car Lease
£389.99 per month
or for £467.99 with vat


Seat Leon

All Inclusive 12 Month Flexi Car Lease
£389.99 per month
or for £467.99 with vat


Vauxhall Insignia

All Inclusive 12 Month Flexi Car Lease
£479.99 per month
or for £575.99 with vat


Mazda 6

All Inclusive 12 Month Flexi Car Lease
£479.99 per month
or for £575.99 with vat


Ford Mondeo

All Inclusive 12 Month Flexi Car Lease
£479.99 per month
or for £575.99 with vat


VW Passat

All Inclusive 12 Month Flexi Car Lease
£479.99 per month
or for £575.99 with vat


12 Months Flexi Car Leasing


The 12 month lease is based on a short term Car Lease Rental period of 12 months and there are no penalties if you terminate the lease earlier. Minimum lease is 6 months.

NO Admin Fees, NO Document Fees, includes Road Fund Licence & Car Tax
Full Maintenance, Free Servicing, Tyres, includes Warranty & Breakdown Cover
Drive for 25,000 miles per lease period - more miles available
Free Delivery & Collection Direct to your Door anywhere in the UK

12 Month Short Term Forum & Reviews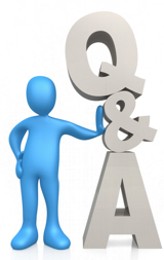 I'm a bit confused as on your Web site I click on to 12 month lease and it's showing cars for lease under £100. So why cannot I have a car on a 12 month short lease for under £100?

The prices say from and it also says if you do not have excellent credit history then the minimum hire / lease period is 2 years. Which means the contract is for 4 years and the minimum you have to keep the car is 2 years of the 4 years. is this more clear?

So after 24 months if I am not happy I can just cancel the contract, will that include a cancellation fee?

I'm afraid I cannot advise you on this via messaging. However, you will be contacted by one of our advisors who can go through this with you when the offices are fully open again. As I understand it, if you are not in any negative equity then you will not need to pay anything to return the car. However, if you are in negative equity then you will need to pay the difference to the finance partner before you can just walk away. Also, if I was you I would make sure I read the terms of the contract before signing and speak to the advisor to clarify this. If you need any more info in the meantime so contact me too

OK, got it, when can I expect an adviser to get in touch?

It is a bank holiday today and all businesses are closed, specially companies that deal with car leasing. It will be tomorrow when the offices are fully open again. By the way did you receive a confirmation email from our systems?

Yes, I did received the confirmation email, many thanks.
---

Found you online, do you offer specialist long term car rentals? Do you offer 12 month contracts for non conforming customers and do you credit score or credit check and rather to base your decisions on affordability?

We do not credit score. Only thing our supplier will do is credit check to verify your identity and affordability to pay back the rentals. Basically, you must not be currently bankrupt and you can prove you have enough money to pay the monthly payment. All vehicles offered are in stock, we offer a nationwide delivery service and are just finalising large funding line to expand even more.

Can you please email me some examples to rent one of your cars? Initial payment, monthly payment, miles allowed, etc. I gather you do not only offer 12 months, but 3 or 6 months too?

The initial contract will be 12 months. However, you can terminate the contract and walk away as long as you give us 1 month notice. So, in theory you can rent one of these cars for just 3 months.

Would you look into renting to new customers that have just arrived to the UK for work? What about if I got a job for the NHS, or others working for international companies, etc and need a car for 12 months
?

We would look at renting to new arrivals to the UK, we always underwrite all rentals to prove affordability, so if employed we would look at one month's bank statements for income and expenditure to ensure they can afford the rental, if self employed we would look at 2 months bank statements. We also require KYC, proof of ID, Driving Licence, Proof of Address.

Do you offer these deals to people with poor credit?

We specialise helping customers who have credit issues, CCJ's, Default's, Arrears, late payments and ex bankrupts. We don't Credit Score, however, our lender will do credit check to ensure they are not currently bankrupt.

If someone had bad credit history, do you still offer these short term leases to them. Think you also call them long term rentals? and are your cars new or used?

We don't rent new vehicles on a long term rental, we rent used vehicles ranging from 2010 to 2015. Normally the cars are 3 or 4 years old. We rent on a 12 month contract so they know they are in the vehicle for that term but we do allow them to give one months' notice during the term and return the vehicle as customers circumstances change and we don't want them to feel over committed. So they sign up to 12 months but if they only want it for 3-6 months they just have to give notice.

How can I trust you will offer me just a 12 month contract?

As long as you apply for one of the 12 month deals, we can offer this, because we are regulated by the FCA and our supplier has the relevant permissions to do 12 month contracts.

What if someone lives in Scotland?

We are nationwide, so you can either come and pick up the vehicle from the head office in Essex or we will deliver to anywhere in England and Wales, I'm afraid we don't rent in Scotland, an extra cost for delivery is applicable.

How big is your company?

We have funding to put out 1100 vehicles this year, 2400 in year two and 4800 in year three whilst opening up 3 additional depots throughout the UK. We are looking to give a different option to customers who don't want to lock themselves into a 3-5 year finance deal and don't want to have to pay for maintenance and road tax as we include this, we do ask customers to have fully comprehensive insurance.
---

How Do I Apply for a Short Term 12 Month Car Hire Deal?

Simple – just use the free online quoting facility.

How quickly will a get a decision on my application?

All Flexi Leasing & Rental decisions are made in house, and we aim to give a response within 20 minutes. All partner deals, will depend on the processing times of the particular operation – although usually no longer than 24 hours.

Can I apply for 12 Month Short Term Flexi Leasing?

Yes, our associated funders accept applications from Individuals, Sole Traders, Limited Companies and PLC's.

Is there a minimum or a maximum number of vehicles I need to take on a monthly rate?

We can supply you with 1 vehicle, or 1,000 vehicles – we place an equal amount of importance on every single deal we do.

What documentation will I need to supply?

We always ask for a copy of; Full UK Driving License, Fully Comprehensive Insurance, and a copy of your UK Passport.

Can I take the vehicles outside of the UK?

In certain circumstances we may permit the vehicle to be used in Europe. Please ask for details.

I have had previous credit problems – can you help?

Yes, we understand that everybody's circumstances are different, and as such we look at every application individually. We will gladly look at your application.

We are a new start business – can we apply for Flexi Leasing?

Yes, our associated funders have been underwriting for many years, and understand that everybody has to start somewhere. We will gladly look at new start businesses.

Do you charge Admin Fees?

We do not charge any Admin Fee's for our Flexi Leasing product, although some of our Short Term Rental deals, may incur a small admin fee.

Are your 12 Month Flexi
Leasing Deals cheaper than 28 day Leasing?

Yes they are. You save at least 10% because you pay on a calendar month basis, not every 28 days.

What is included in 12-24 Month Flexi Leasing?

Your chosen mileage allowance, full servicing, tyres, fair wear and tear, tax, free delivery & collection.

Are your Flexi Lease vehicles Brand New?

Our Flexi Lease fleet rotates approximately every 12 months, and as such the vehicles are rarely older than 12 months (many of them being nearly new). However some are 2 to 3 years old, but I would not worry as they still look and feel like brand new. Also, for a peace of mind these vehicles come with free warranty, free servicing, break down cover and tyres. You are not buying the car, you are hiring it on a long term basis, or as other would call it short term leasing.

Can I choose a particular make and model?

Car make yes, but we aim to get you the nearest model available. Time4leasing now operate in a fleet of over 65,000 vehicles – it is difficult to work on a 'user chooser' basis – although where possible we will give you a choice, and ALWAYS confirm the vehicle that is due to be delivered prior to delivery. The product works on a grouping basis.

Can I add my company logos to the vehicles?

Yes, we have no problem in you adding your own company graphics if required, although we do ask that they are returned as they were delivered. Charges will be incurred if we have to remove them.

I have a special requirement for vehicles – can you help?

Yes, if you have a specific requirement for commercial vehicles or for your fleet – we are always more than happy to try and help.
---

Hello, can you help, I am currently looking for a 12 month car lease deal?

Have you applied?

Yes I have, but I want to speak to someone.

I see you have applied, however, the 12 month offers are specific brand new cars and you must have excellent credit history. Prices start at £280 a month (personal hire) with require a significant up front deposit.

But your website says from £100 a month?

To achieve these low prices that we offer you must lease the car for approx 3 to 4 years. or pay a bit more and lease for 2 years.

I have found cheaper than £280 a month.

You might have but not for a 12 month lease, surely? The car you picked was at £94 a month but it is a use car and you must keep it for at least 2 years.

I thought prices started at £280?

If you can keep the car for 2 years minimum then the prices can be for a slightly used car for approx £100 to £150 a month

My mistake.

If you read the offers the Peugeot 207 you picked is a used car at £94.90 a month and you must keep it for at least 2 years minimum.

That is a good deal, but I am looking for 12 months only.

Why do you want only 12 months?

Because I am moving to Australia in 12 month time.

Sorry I cannot help you then specially if you are moving to another country. I hope you find what you were looking for but I do not think you will find a brand new car for 12 months under £280 a month. Maybe you can hire a car instead as in rent a car?

How much do they work out ?

You need to follow the link I provided you and pick a suitable partners from our sister website called HireinUK.

Why can I not have one of your used cars for just 12 months or 1 year?

I'm afraid the used cars normally are offered for 2 years minimum. Sorry I do not make up the rules. However, you still need to speak to your advisor, if they can come up with a nearly new car for just 12 months at a good price then that would be brilliant. Please wait for their reply via email and or txt.

OK I will visit your sister website.

Out of curiosity, our systems say that your application got cancelled by our partners who handle the credit side of the car lease. Did you cancel or did they cancel? Did you speak to someone?

I cancelled because they said to me that the minimum I can lease a used car was 2 years.

The deal you picked did state that it was for a 2, 3, 4, or 5 year lease. Anyhow, yes you will be deleted by this evening and no one will contacted you ever again. Not unless you contact us again.

TBH, your website is shockingly bad! Rather confusing and misleading with no contact number to speak to somebody direct.

Are you using a mobile phone or a pc?

I selected that deal for somebody to contact me back as you had no number to call. I was using a pc, switched to my phone?

Our contact details are on the about page and on the contact us page and our direct telephone number is on the email we sent you. Did you not receive our email?

Yes I did received that email, but before I tried to call yourselves I received a call from your partners, saying you don't offer 12 month lease deals, minimum of 2 years. I'm a little confused tbh

To make it clear, We do offer 12 month car leasing but for brand new cars and the prices are in the region of £280 a month and more. If you want to pay less then you must keep the car for at least 2 years or more on a PCP car leasing deal.

OK, I will take your advice and visit your sister website and probably will hire a car instead as I only need it for a few months at a time.

I'm glad we cleared this up.