We offer exclusive 3 Year Car Leasing Deals that do not require a deposit and some just a small one. All cars offered with Warranty.

Ford Focus
Best Leasing Deal
from £101.67 per month

Seat Leon
Best Leasing Deal
from £142.98 per month

Ford Kuga
Best Leasing Deal
from £159.99 per month

BMW 1 (3 or 5 Doors)
Best Leasing Deal
from £159.99 per month

BMW 3
Best Leasing Deal
from £188.36 per month

BMW X1
Best Leasing Deal
from £209.65 per month

Mercedes CLS
Petrol - Diesel - Manual - Auto
from £285.01 per month

Evoque
Best Leasing Deal
from £255.26 per month

BMW X6
Best Leasing Deal
from £429.98 per month

| | |
| --- | --- |
| Long Term Car Hire Leasing | Price (plus vat) |
Ford Focus

A superbly rounded family hatchback thatís well specified, competitively priced and a great car to drive. The sweetest-handling car in its class, well equipped ...

£101.67

---
Hyundai Coupe

The Hyundai Coupe with a ride so smooth and comfortable,with either manual or automatic transmissions, 1.6 and 2.0 litre four cylinder engines and a 2.7 litre V...

£102.32

---
FIAT 500 (Nearly New)

Insurance Group 3, ABS, Body Coloured Bumpers, Drivers Airbag, Electric Door Mirrors, Folding Rear Seats, Front Electric Windows, Height Adjustable Drivers Seat...

£103.33

---
Citroen C1

Easy to handle and easy city driving, the C1 offers much more space than you would ever have expected. In terms of safety, the C1 is a front runner in its segme...

£103.75

---
Chevrolet Cruze Saloon

This is Chevrolet's small saloon version. What stands out with this vehicle is the fact that the cabin is much better designed than any other Chevrolet model an...

£104.14

---
Mazda 2

The Mazda 2 S is the base model, available with the 1.3 litre petrol and 1.5 diesel engines; the TS comes with 1.4 petrol and diesel engines, as does the TS2. T...

£104.23

---
Vauxhall Astra Estate

The Vauxhall Astra Estate is classy and comes with a spacious cabin which is a real highlight. Also know as the Vauxhall Astra Sports Tourer, this estate looks ...

£104.32

---
Renault Clio

The Renault Clio is in the top position along with the class leaders. The Renault Clio comes with some smooth and flexible engines, and most Clio versions are r...

£104.89

---
Renault Megane

The Renault Megane Hatchback car is keenly priced and has plenty of equipment. It handles well and is available with some fine engines, including some particula...

£104.97

---
Hyundai i10 1.2 Ex Demo Deal

Hyundai i10 1.2 Ex Demo Deal on HP Finance. For Business or Personal Leasing, own this second hand ex demo Hyundai i10 1.2 Comfort 5dr at the end of the lease. ...

£104.98

---
Peugeot 208

Peugeot's 208 supermini is refined, safe and stylish. The 208 is a brilliant car with a desirable image, high-quality cabin and smooth drive. It's pretty quiet,...

£105.97

---
Fox 1.2 Urban 3 Door Ex Demo Deal

Fox 1.2 Urban 3dr Ex Demo Deal on HP Finance. For Business or Personal Leasing, own this second hand ex demo Fox 1.2 Urban 3dr at the end of the lease. People w...

£106.11

---
Citroen C4 Cactus

The Citroen C4 Cactus is a SUV with a bot of a style that comes in an affordable package. The Cactus is stylish, relatively comfortable and remarkably cheap car...

£106.98

---
Vauxhall Meriva

Vauxhall knows how to build reliable, safe cars, so the fact that the Meriva offers a five star EuroNCAP test result should come as no surprise.

Offer ...

£107.39

---
Citroen C3 1.1 5 Door Ex Demo Deal

Citroen C3 1.1 First 5dr Ex Demo Deal on HP Finance. For Business or Personal Leasing, own this second hand ex demo Citroen C3 1.1 First 5d at the end of the le...

£107.41

---
Nissan Juke

Nissan were first to invent the crossover and their latest creation is the stunning Juke. A very comfortable and easy car to drive aimed at people who want to s...

£107.95

---
Ford Fusion

The Ford Fusion Estate is based on the classic Fiesta but aims to offer a more practical car with some SUV-like styling. It has much taller sides and a higher s...

£108

---
Citroen C3 Picasso

The C3 Picasso might be pricey, but we reckon it's worth every penny. It combines practicality with catwalk style, and a cosseting ride with secure handling. Ru...

£108.67

---
Chrysler Ypsilon

The Chrysler Ypsilon is an attractively-styled alternative to the more run-of-the-mill superminis. It should be competitively priced and well equipped, too. A c...

£108.95

---
Vauxhall Corsa (Used)

Fantastic offer, Economical 3 Door, Stop Start Technology, 55 MPG, MP3 Connectivity, Alloys, Cruise, Heated Door Mirrors, Front Fog lights, Electric Windows, Ai...

£108.99

---
Skoda Fabia Estate

The Skoda Fabia Estate has a decent amount of space for both luggage and passengers, but customers have reported that it lags behind the best in other areas. Th...

£109.13

---
KIA Soul

The petrol engine in a Kia Soul give decent performance, and the cabin has plenty of passenger space. Base versions of the Kia Soul are well equipped.

...

£109.29

---
Peugeot 308

The Peugeot 308 with 8 engines to choose from - it's the tallest family hatch of all and makes a fantastic family hatch back with great specifications and stunn...

£109.57

---
Citroen DS3

The DS3 Hatchback makes possible for a vehicle to combine impressive functional qualities of load volume, payload, robust strength and economy with attractive s...

£109.99

---
Ford Ka 1.2 Zetec Ex Demo 3 Doors

Ford Ka 1.2 Zetec 3dr Ex Demo Deal on HP Finance. For Business or Personal Leasing, own this second hand ex demo Ford Ka 1.2 Zetec 3dr at the end of the lease. ...

£109.99

---
Fiat 500x

The 500x is Fiat's SUV type vehicle with proportions that give the 500x a lofty driving position and a commanding view of the road ahead. Supportive seats with ...

£109.99

---
Renault Captur

The Renault Captur is a good car for those who are looking for hatchback dimensions and costs, but with a bit more interest. The Captur is agile and an engaging...

£110.29

---
Ford Focus Estate

The Ford Focus is a superb all rounded family estate, the Ford Focus is very practical, well specified, competitively priced and is a great car to drive. Come c...

£110.36

---
Suzuki Alto

The Suzuki Alto is cheap to run city car, but many rivals are more practical and some drivers have said the interior quality is disappointing - even at this rel...

£110.67

---
Renault Twingo

The Renault Twingo is a good little city car, with decent interior space for its size and very economical. Along with the Twingo you might like to also consider...

£111.21

---
Suzuki Swift

The Suzuki Swift offers sharp handling in a package thatíll be affordable to lease and run, however itís some way behind the class leaders in a number of other ...

£112.34

---
Volkswagen Polo (Used)

This Volkswagen Polo used ex demo car can be purchased with finance. The prices for the Volkswagen Polo are some of the most competitive for used cars currently...

£112.95

---
Peugeot 2008

The Peugeot 2008 has all the strengths of the supermini 208, is classy and has a very practical interior, plus running costs are very competitive.

Offe...

£113.94

---
Ford Fiesta (Ex Demo)

Offer includes Bluetooth, USB, Heated Anti Frost Front Screen, Remote Central Locking, Front Electric Windows, Electric Mirrors, ABS, Air Conditioning, Power St...

£114.63

---
Hyundai i30 (Ex Demo)

This Hyundai i30 used ex demo car can be purchased with finance. The prices for the Hyundai i30 are some of the most competitive for used cars currently availab...

£114.76

---
Renault Clio (Used)

This Renault Clio used ex demo car can be purchased with finance. The prices for the Renault Clio are some of the most competitive for used cars currently avail...

£114.95

---
Vauxhall Adam

The Vauxhall Adam has bags of style and luxury equipment, and comes with a classy cabin. However, several of the versions some customers have driven so far say ...

£114.95

---
Renault Megane Sport Tourer

The Renault Megane Sport Tourer offers decent practicality and sharp looks, and every model comes very equipped. The Megane Sport Tourer is a spacious and affor...

£115.78

---
Nissan Micra (Used)

This Nissan Micra used ex demo car can be purchased with finance. The prices for the Nissan Micra are some of the most competitive for used cars currently avail...

£116.54

---
Peugeot Traveller

Peugeotís Traveller is a pushed upmarket vehicle and it shows. Comfortable interior packed with lots of equipment. Itís spacious, too, and as a high-end executi...

£116.92

---
Citroen DS4

The Citroen DS4 has good looking exterior, comfortable as a daily driver, plenty of load space in boot. The DS4 is meant to blend coupe and hatchback body style...

£117.13

---
Renault Laguna

The Laguna entry-level 2.0 Expression getting 6 speaker CD player, keyless entry, trip computer, alloy wheels, automatic headlamps and wipers, cruise control, e...

£118.23

---
Volkswagen Fox (Used)

With speed sensitive power steering, driver seat height adjustment, electronic engine immobiliser and height / reach adjust steering wheel, what more can you as...

£118.31

---
Honda Civic

The Honda including 1.4-litre, 1.8-litre and a couple of 2.2-litre petrol units: normal, and manic 197bhp Type-R. All petrol engines feature VTEC variable valve...

£118.48

---
Vauxhall Astra GTC Coupe

The Vauxhall Astra GTC, Coupe is a sharp-looking coupe with brilliant handling to match. The Astra GTC is affordable, good-looking alternative to other coupes, ...

£119.29

---
Fiat Panda (Used)

This Fiat Panda used ex demo car can be purchased with finance. The prices for the Fiat Panda are some of the most competitive for used cars currently available...

£119.55

---
Volvo V40

The Volvo V40 is based on a family car hatchback, but it gets a slightly raised ride height and tough-looking bumpers that intend to give it an SUV stance. Buye...

£119.65

---
Peugeot 3008

The Peugeot 3008 has a great blend of comfort, quality and spacious family car practicality. Includes Alloy Wheels, Air Conditioning, CD and so much more. The P...

£119.78

---
Vauxhall Insignia (Used)

This Vauxhall Insignia used ex demo car can be purchased with finance. The prices for the Vauxhall Insignia are some of the most competitive for used cars curre...

£119.99

---
Skoda Rapid

The Skoda Rapid is a good car for this category that represents excellent value for money. You could say that it has lots of space inside, as well as a massive ...

£120.65

---
Fiat 500L

The Fiat 500L is a vehicle well worth considering, and not simply for its style. The Fiat 500L has come a long way and is a stylish mini-MPV that has plenty of...

£121.97

---
Vauxhall Corsa Hatchback

The Corsa has a roomy high-quality cabin, refined, comfortable and good to drive. Running costs are very low, there's warranty that could last a lifetime, and t...

£122.98

---
Ford Ka Hatchback

The Ford Ka is cute and fun to drive. NEW SHAPE!, CD Player, Power Steering, ABS, Alloy Wheels , Air Conditioning, Colour coded bumpers, plus so much more. Thes...

£122.99

---
Alfa Romeo Mito

Thereís no denying the MiTo makes a strong visual impact. With a nose inspired by the stunning Alfa 8C Competizione supercar, bulging wheelarches and a squat re...

£123.73

---
Suzuki SX4

The Suzuki SX4 is fun to drive vehicle and offers you a cheap crossover alternative, but they do say that it isn't particularly practical. The Suzuki SX4 is goo...

£124.46

---
Seat Ibiza (Used)

This Seat Ibiza used ex demo car can be purchased with finance. The prices for the Seat Ibiza are some of the most competitive for used cars currently available...

£124.55

---
Peugeot 207 Hatchback 1.4 VTI

These no deposit PEUGEOT 207 HATCHBACK cars are fully prepared to BVRLA standards and include a warranty. Please call a sales advisor for available colours.

£125.03

---
Renault Kangoo Van

This Renault Kangoo diesel engine van is a contract that requires a deposit and you own the van at the end of the term is you wish. With this there is no need t...

£125.54

---
Saab 9-5 Saloon

True, it isnít as sharp to drive as the equivalent BMW or Mercedes, but that doesnít stop it being very capable in its own right. The handling is perfectly acce...
from

£126.77

---
Kia Venga

Although many would say it is a pricy car to buy, that's why leasing it is a great option. Kia's Venga is roomy inside and the touches designed to make it versa...

£126.95

---
Vauxhall Astra (Hire Purchase)

All new Astra is classy, has a spacious cabin which is a real highlight, looks great inside and out, and built to the highest quality. The Astra brilliantly shu...

£127.75

---
Suzuki Jimny

A pretty tough, and capable in the mud all round vehicle. Practical and able for the money it costs. The Suzuki Jimny is one of the cheapest new 4x4s your can p...

£127.87

---
Mini Coupe

The Mini has been a major success for many good reasons and it throughly deserves to. This car has the quality fit and finish of cars several classes above and ...

£127.97

---
Smart Forfour

With a high level of standard equipment, dynamic performance and extensive safety features, this forfour offers excellent value. The 75bhp 1.1l engine features ...

£128.19

---
Citroen DS3 Cabrio

Citroen DS3 Cabrio is worthy of a recommendation as there is a lot on offer with these low prices. Basically the DS3 Cabrio is Citroenís answer to a Mini Conver...

£128.32

---
Toyota Aygo (Ex Demo)

This Toyota Aygo used ex demo car can be purchased with finance. The prices for the Toyota Aygo are some of the most competitive for used cars currently availab...

£128.76

---
Renault Megane 1.6 Ex Demo Deal

RENAULT MEGANE Ex Demo Deal on HP Finance. For Business or Personal Leasing, own this second hand ex demo RENAULT MEGANE at the end of the lease. People with Go...

£128.88

---
Smart ForFour Hatchback

Smart ForFour Hatchback is a conventional city car that combines lots of space with those smart looks. The Smart Forfour Hatchback combines a clever and spaciou...

£128.92

---
Ford Focus ST

The Focus ST is available with a 247bhp turbo charged 2.0-litre, four-cylinder EcoBoost engine under the bonnet giving you 67.3mpg and CO2 emissions of just 110...

£128.99

---
Citroen DS3 (Nearly New)

Air Con, Alloy Wheels, Medium Vehicle, Remote Central Locking, Power Assisted Steering, Assisted Braking System, Electric Windows, Service History, Multi Point ...

£129.19

---
Toyota Auris

Toyota is proud of the British-built Auris Hybrid, which mates Toyotaís Hybrid Synergy Drive with the Corolla-replacing midsize hatchback. The bumf proclaims: 7...

£129.33

---
Peugeot Partner Van

This Peugeot Partner van comes with 3 Seats, Side Loading door and flexible bulkhead. The Peugeot Partner is a compact van that slots into the commercial vehicl...

£129.95

---
Fiat Doblo

The Fiat Doblo where the bonnet reveals plenty of space around the 1.2 petrol and 1.9 diesel motors - quite enough room for bigger, meatier units. The 1.2 and 1...

£129.98

---
Nissan Leaf

The all new Nissan Leaf comes is offered with powerful 1407-hp and 236 lb/ft of torque electric-motor that runs on power supplied by lithium-ion cells. The new ...

£129.99

---
KIA Optima

The Kia Optima certainly has its strengths. The Kia Optima is a very good-looking family saloon that has lots of space, loads of equipment and a very long warra...

£129.99

---
BMW 2 Series Tourer

The BMW 2 Series Active Tourer is definitely worth considering if you need more space than a family hatchback and want an MPV that is good to drive, refined and...

£129.99

---
Corsa VXR

All Corsa VXR models come with three-doors, a turbocharged 1.6 petrol engine with 201bhp, a limited-slip differential, Bilstein springs and uprated Brembo brake...

£130.78

---
Skoda Octavia

One of the most spacious cars in this class is the Skoda Octavia and it is one great value for money vehicle. Choose carefully from the extensive list of cars t...

£131.78

---
Toyota Urban Cruiser

Despite that the Toyota Urban Cruiser comes with some good engines and has a pretty funky exterior some customers have reported that it is a bit dull to drive. ...

£132.44

---
36 Months Car Leasing

36 Month Car Leasing provides a minimum commitment option for car leasing. Our Long Term 36 month car leasing is designed for both business and personal users.<...

£132.54

---
Volkswagen Golf

The Golf is better than ever, desirable, refined and a great car to drive, it's one of the best all-rounders, and deservedly was voted Family Car of the Year. ...

£132.56

---
Citroen C5 Tourer

As far as stylish estate cars go, few can rival the good-looking C5 Tourer. The sharp lines are a stark contrast to previous models and the C5 shows that Citroe...

£132.78

---
Saab 9-3

Where the Saab 9-3 Saloon is good, it is very good. It has extremely comfortable seats, a sound driving position with a wide range of adjustment, a no-nonsense ...
from

£132.82

---
Mazda 3

The Mazda 3 power comes from Mazda's 1.6 and 2.0-litre, 16-valve engines delivering 105 and 150bhp respectively,and the new 1.4-litre petrol engine, and two 1.6...

£133.55

---
Ford Fiesta Hatchback 1.25 Edge

The Fiesta is thoroughly contemporary with a cabin vastly roomier than the previous version's, up-to-date engines, competitive safety equipment and a modern int...

£133.98

---
Ford Focus (Nearly New)

Panther Black Metallic, One Owner, Rear Park Assist, Bluetooth with Voice Control, Air Con, DAB Radio CD, Remote Stereo Controls, Two Remote Locking Keys, Tract...

£133.99

---
Mazda MX-5

The Mazda MX-5 Convertible, the world's best-selling lightweight open two-seater sports car. Mazda's unique sports car heritage and attitude towards car design ...

£134.45

---
Volkswagen Jetta

The Volkswagen Jetta comes in manual or automatic transmission, Remote Central Locking, Electric Windows, Electric Mirrors, Air Conditioning, ABS Brakes, Cruise...

£134.55

---
Seat Ateca

The Seat Ateca is probably one of the best all-rounders on offer. If you are looking for a compact SUV vehicle the Seat Ateca should be at the top of your shopp...

£134.56

---
Ford C Max MPV (Used)

This Ford C Max MPV used ex demo car can be purchased with finance. The prices for the Ford C Max MPV are some of the most competitive for used cars currently a...

£134.88

---
Kia Ceed

An excellent proposition, bolstered by the exceptional long term warranty Ė Good quality build and materials, with plenty of space for passengers and luggage. T...

£134.98

---
Vauxhall Astra Hatchback

The all new Astra is classy and has a spacious cabin which is a real highlight. The Astra looks great inside and out, and its cabin is built from high-quality p...

£135

---
Vauxhall Mokka

The Vauxhall Mokka has a great appeal, a good all round SUV for fun days out. The Mokka has great good looks too, is pretty practical and some versions are reas...

£135.44

---
Renault Megane (Used)

This Renault Megane used ex demo car can be purchased with finance. The prices for the Renault Megane are some of the most competitive for used cars currently a...

£135.99

---
Hyundai i30

The Hyundai i30 gets a unique grille, neater headlights with snappy blue-rimmed bulbs and bold tail-lights that stretch to the roofline. Its new remarkable look...

£136.18

---
24 Months Car Leasing

24 Month Car Leasing provides a minimum commitment option for car leasing. Our Long Term 24 month car leasing is designed for both business and personal users.<...

£137.82

---
Vauxhall Corsa 1.4 Exclusive Ex Demo Deal

Vauxhall Corsa 1.4 Exclusive Ex Demo Deal on HP Finance. For Business or Personal Leasing, own this second hand ex demo Vauxhall Corsa 1.4 Exclusive at the end ...

£138.29

---
Mini Hatchback

The Mini has been a major success for many good reasons and it thoroughly deserves to. This car has the quality fit and finish of cars several classes above and...

£138.65

---
Chevrolet Cruze SW

The Chevrolet Cruze Station Wagon is something to consideri as it is a more practical vehicle as a station wagon and there are several budget options. The Chev...

£138.65

---
Renault Zoe

The Renault Zoe is a superb supermini driven by an electric motor with zero-emissions, funky looks, practical cabin, generous equipment list and cheap to purcha...

£138.87

---
Citroen Berlingo Van

If youíre looking for a spacious and practical van for every day work, the Citroen Berlingo makes a good choice. Very comfortable and refined, improved, larger ...

£139.33

---
Seat Toledo

The Seat Toledo is one very spacious saloon hatchback with plenty of cabin room and extra boot space. The Seat Toledo works out far cheaper as a nearly new or u...

£139.63

---
Ford B Max

The Ford B-Max is a very decent compact MPV vehicle but if you are looking to save money, stick with the cheaper versions. The Ford B-Max handles very well on t...

£139.86

---
Nissan NV200 Van

Distinctive and fresh in appearance, the Nissan NV200 works as well as it looks, with intelligent cabin design, a highly functional loadspace and driving perfor...

£139.95

---
Audi A1

Audi has a sure-fire hit on its hands with the A1 - it has all that's good about the brand in a package less than four metres long, and it's the Car of the Year...

£139.95

---
Volvo S60

The brand new Volvo S60 is available in five-speed manual, automatic or geartronic transmission and comes with turbocharged engines and full of luxury accessori...
from

£139.98

---
Toyota Yaris

The Toyota Yaris comes in three body styles - three and five door hatchback and as a five door estate with a choice of four engines and four trim levels. The e...

£139.98

---
Nissan Juke (Nearly New)

Nissan Juke Hatchback comes in either petrol or diesel engines, in various colours and specifications. Very cheap to run and easy to drive. Stand out of the cro...

£139.99

---
Ford KA (Nearly New)

This Ford KA used ex demo car can be purchased with finance. The prices for the Ford KA are some of the most competitive for used cars currently available in th...

£139.99

---
Vauxhall Antara

The Antaraís diesel engines are smooth and powerful. The handling is good for a 4x4 and the interior is practical, while the entry-level model is keenly priced....

£140.09

---
Renault Megane Hatchback

These Renault Megane Hatchback no deposit cars are fully prepared to BVRLA standards and include a warranty. Please call a sales advisor for available colours. ...

£141.88

---
Audi A3

The new A3 takes the premium sports hatchback to another level. More dynamic. More refined. More eye-catching. More rewarding. Few rivals can match the A3 for c...

£142.39

---
Volvo C30

These are brand new Volvo C30 cars, brand new models, with several colour options from Leather heated seats to Bluetooth and Cruise Control. Even Alloy wheels a...

£142.55

---
Vauxhall Meriva Deal

These Vauxhall Meriva Estate cars are fully prepared to BVRLA standards and include a warranty. Please call a sales advisor for available colours. Other deposit...

£142.89

---
Seat Leon

The Seat Leon is sporty and has a very spacious and solid cabin. Handling is sharp and most models are well equipped. The Seat Leon is based on the VW Golf, how...

£142.98

---
Skoda Superb Estate

The Skoda Superb Estate provides massive space, but not doesn't have a massive price. The cabin is very classy, and most drivers have said that the driving expe...

£144.93

---
Ford Fiesta 1.25 Edge 5dr Ex Demo Deal

Ford Fiesta 1.25 Edge 5dr Ex Demo Deal on HP Finance. For Business or Personal Leasing, own this second hand ex demo Ford Fiesta 1.25 Edge 5dr at the end of the...

£144.98

---
Lexus IS

The Lexus IS Saloon, a premium brand from Toyota, is winning the battle for sales. The Lexus is securing a respectable following by customers who want something...

£145.35

---
Renault Grand Scenic

The Grand Scenic is a compact MPV with 7 seats with reasonable room in all three rows when the 2 extra seats are in place. The quality is strong and while equip...

£145.67

---
Fiat Stilo

The Fiat Stilo is available with 1.2-litre, 1.6-litre and 1.8-litre four-cylinder petrol engines, a five-cylinder 2.4-litre petrol and two JTD diesels. Selespee...

£145.78

---
Citroen C5

Rides and handles like a top class saloon, accommodates people like a multi purpose vehicle and swallows luggage like an estate. Both petrol and diesel have a w...

£146.27

---
Skoda Superb

The Skoda Superb with Classic, Comfort and Elegance models, the Superb offers standard equipment above and beyond its competitors in this class. Aimed to exceed...

£147.39

---
Citroen C4 (Ex Demo)

This Citroen C4 used ex demo car can be purchased with finance. The prices for the Citroen C4 are some of the most competitive for used cars currently available...

£147.88

---
Volkswagen Scirocco

A welcomed sports car from Volkswagen - the all new stunning Scirocco is a car to be seen driving in. Superb finish and craftmenship, from the exterior body wor...

£148.42

---
Chevrolet Orlando

The Chevrolet Orlando is a 7 seater offered by Chevrolet and can be an affordable way to enjoy the options that a seven-seater has to offer. Obviously the Chev...

£148.52

---
Mitsubishi ASX

Most people will say that the Mitsubishi ASX is decent vehicle to drive, is very spacious and is sensibly priced and is a worthwhile alternative to SUVs from ot...

£148.68

---
KIA Ceed Estate

This Kia estate vehicle is well worth considering, as the Kia Ceed Sportswagon can compete with the best small estates in several important areas. The Kia Ceed ...

£148.76

---
Peugeot 207 Coupe Cabriolet

The Peugeot 207 Coupe Cabriolet is affordable and appealing for the money you pay. The Peugeot 207 CC is a low cost drop-top, which means it will always be a po...

£148.95

---
Saab 9-3x Sportwagon

There are some good engines in a largely turbocharged line-up. Most are quiet on a cruise, and the 9-3 does a reasonable job of shutting out unwanted noise from...
from

£149.22

---
Volvo V50

The New Volvo V50 is compact, but with a definite large-car feel. Practical and secure yet enticing. An inspiring high-tech sportswagon with thrilling ride and ...

£149.66

---
Mercedes-Benz B Class

The B-Class engines combine their predecessorsí impressive performance with significantly reduced fuel consumption and CO2 emissions. Safe family people carrier...

£149.78

---
Vauxhall Insignia

The Insignia is classier, more desirable and quality is impressive compared to rivals. The Insignia looks great, has a nicely trimmed cabin and offers premium-c...

£149.89

---
Nissan Qashqai

The Nissan Qashqai makes a brilliant family car. Very roomy, comfortable, refined and affordable to run. The king-of-the-road driving position is another plus p...

£149.99

---
Kia Sportage

The KIA Sportage comes in either 2 wheel or 4x4 wheel drive. The front-wheel-drive diesel-engined versions are the most popular models. The KIA Sportage is a pr...

£149.99

---
Hyundai Tucson

The Hyundai Tucson is much better equipped than many rivals and is very practical and has a very powerful diesel engine which kicks in that surge of power when ...

£149.99

---
Suzuki Grand Vitara

The Vitara 4x4 has excellent off-road ability, and there's a wide range and choice. It's a proper junior off-roader, fun and practical around town vehicle, sui...

£149.99

---
Aston Martin Rapide

Aston Martin's first four-door saloon makes it into production and has become an instant hit. The Aston Martin Rapide is less aggressive than most of Aston Mart...

£1130

---
Aston Martin Virage

The Aston Martin Virage provides a combination of luxury, comfort and refinement with sports car performance with a powerful 489bhp engine V12 engine. Driving t...

£1246.72

---
Ferrari California (Used)

Stunning Red Ferrari California with awesome power. Finished In Filo Speciale Rosso With Creme Leather. Fantastic Spec Inc: 4 seats, Sat/Nav With Bluetooth Phon...

£1277.34

---

36 Month Long Term Car Hire Leasing
The Best 3 year and 36 month Personal & Contract Hire Long Term Ex Demo Car Hire Leasing. Flexible terms to suite your budget and life style.

NO Admin Fees, NO Document Fees, includes Road Fund Licence & Car Tax


Maintenance is Optional, includes Warranty & Breakdown Cover


Drive for 10,000 miles per year - more available for personal car leasing


Free Delivery & Collection Direct to your Door anywhere in the UK
Who leases cars from Time4leasing?

Chef Proprioter Fine Dining
Bus Driver Stagecoach
Driver for R.F.C. Recruitment
Warehouse Manager Fairway
Engineer Worcestershire CC
Finance Support Administrator
Trustmarque Solutions
Transport Planner Cma Cgm
NHS Bradford Teaching Hospital
Debrief Coordinator
Site Agent Farnrise
DCO Home Ministry
Delivery Driver Tesco
Assistant Manager Pizza Express
Finance Manager Sabmiller
Midwife NHS Bradford Hospitals
Teacher Kidspiration
Pipeliner P.N.D
Workshop Manager Aker Solutions
Driver Selor Transport
Filleter Unique Chillfresh
Manager Countrywide
Insurance underwriter
Nfu mutual
Hair salon manager
Interior decorator f.w.a
Production Operator Tile and Pipe Care
Advertisement Manager Newsquest
Sales Manager Shenstone Car Sales
Royal Marines Comando
Ministry Of Defence
Security officer
Area Safety Co-ordinator
CCFE Culham Science Center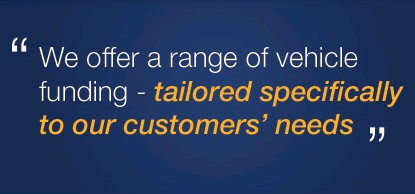 Time4leasing Car Leasing Forum & Reviews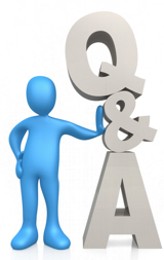 Hello, I am looking to lease a car through my Ltd company over 2 years for a member of my staff for business use only. The company is 2 years old and has filed one years accounts. We have had finance declined by Black Horse because they insist on credit checking me as a Director and I have tiny amounts of adverse credit. We are looking to lease a very basic small car (Citroen C1, Vauxhall Corsa, Ford Fiesta, or similar). We need delivery in a few weeks.

We are more flexible. I can look into this for you and help you out.

I am retired from the NHS for two years now and my husband a retired college lecturer. We are looking to lease a car for social and domestic use over 3 years. Our annual mileage would not exceed 10,000. can you quote us for a Renault Grand Scenic.

I will resubmit your request for a Gran Scenic ex demo deal so you get the best price. You can lease for 4 years but can give car back after two years or swap for another one.

Thanks for your e mail, I waited for your reply and when non was forthcoming made other arrangements as I thought maybe you were unable to accommodate us. I have re checked all my e mails and have definitely not received any quotes from you. the attached e mail is the only one received from you.

Hi, I definitely sent you a quote, as our systems are very sophisticated and log everything we do. Please check your spam folder as certain anti-spam programs send the quotes into that folder. If you are using an online email program like gmail, AOL, BT Internet, Yahoo look into the folder and it could have gone there.

Hi, just had a look, and yes you are right, very sorry about that.
---

Hi I'm looking for a Mercedes-Benz C Class Diesel Coupe C220 Needs to be 3 plus 23 based on 15000 miles per annum No maintenance.

You sure you want this vehicle on 3 + 23? over 4 years that would work out to 6 + 46 a total of 52 payments. Where our deals are 1 + 47 a total of 48 payments. That is 4 payments less.

Oh, I see. Can I have the Mercedes on 1+47 then?

I'm very sorry but the Mercedes you picked is not available. Is this your only choice or would you consider other vehicles like the ex demo which work out far cheaper?

Yes I would consider an ex demo. How do I go forward with this?

I will resubmit your request so it goes to a colleague that deals with prestige cars like the Mercedes and BMW. Once you get your first firm quote you will be provided with full details so to make contact and discuss other good vehicles and prices over the telephone or email. The best priced cars are the ex demo. Taking a 4 year lease will save you a significant amount of money. You can return or swap the car after 2 years.

Thanks for your update I am interested in getting a nearly new bmw 520d m sport with low mileage - There seems to be a good choice out there.

I will send you a quote for the BMW 3 and the BMW 5.
---

Could I have a quote on a new Mercedes, Audi or a new BMW or similar prestige vehicles?

Hi, brand new Audi, Mercedes and BMW's don't work out well on a car lease as they depreciate fairly quickly and the hit is taken by the person leasing these cars. Also when new you would be required to take as a business lease and provide a substantial deposit.
However, if you lease an ex demo BMW you can save a fortune on the lease and they come on zero deposit too.

So can we put together some figures? The name of my company is called Accident Compensation (Scotland) Ltd. I am the Director/Owner. We are VAT registered. Company has been VAT registered since it was formed in 2009.

Are you still interested for a quote on a prestige vehicle? but not the Mercedes as they don't work out well on a car lease. How about BMW 3? there is a really good deal on an ex demo lease.

Yes please, Send it across and I will look at it. Thank you.
---

Hi, I'm a PA for an international company based in the UK, would like to lease a car, but do your car deals include insurance, thank you

At these low prices no they do not include insurance. It costs far cheaper to get your own insurance. Like for cars like the Polo, FIesta, Corsa, Astra and Golf. If you want a firm quote email me and let me know.

Hi what exactly do you get, is it just the car, what about road tax?

Have you not leased a car before? The road tax is included for the first year. There after you will have to renew it. For these cars the tax is very low, something like £30 to £40 a month. Something else you would like to know?

I have never hired a car before, I run a Land Rover Freelander, its getting expensive so I thought this might be a better option, don't do a lot of mileage, and haven't had an accident in years, so want small car, cheap to insure and tax, see what you can do for me, oh and no deposit please, many thanks
---

Dear Sirs, I am writing on behalf of the Embassy of the Republic of Macedonia in London. We would like to lease a couple of Volkswagen Passat in black as soon a possible, for 3 years, with or without deposit. Please give us a call or send us your contact telephone number so we can contact you. Kind regards

As this is a car lease for an Embassy, you will be contacted by the specialist department who will provide you with full contact details and some good offers for the Passat or similar vehicles. If you have any problems do let me know.

Thank you very much for your answer. Can you please call us today and can you send us your contact telephone number. Look forward for your call and reply.
---

I'm a logistics manager for a company called chocolate banana and I am currently renting through Enterprise and it is costing me a fortune. I am willing to pay a larger deposit if that would reduce the monthly payments. Would it be possible to have a quote on the Landrover Range Rover 4.4 TDV8 Vogue Auto?

Yes, I will put you in touch with our specialist prestige department who can come up with some really good ex demo deals for you which will save you a significant amount of money.
---

Hi, I am extremely interested in hiring/leasing a van from you, I am a self employed courier and your options appear to be perfect for me, please could you contact me to elaborate/ discuss options on my mobile. Thanks

Yes, that is something we offer to new business setups. You will be contacted today.
---

I am looking for the best deal you can offer me on a 36 month contract for an Audi Q5 or a Land Rover range rover evoque. It needs to be automatic transmission. Look forward to hiring from you soon. oh yeah my budget is around £400 a month thanks

I assume you mean your budget is tops £400 inclusive of the vat? If this is the case then it is not enough to cover a lease for a decent Evoque model or the Audi Q5. If you can raise your budget a bit there is an ex demo deal available if you are interested or you will have to pick something else within your budget?

Ok how much do i need to raise the budget to please advise. Also i assume this is an automatic and another question i have is the deposit you pay do you get that back at the end of the term agreed.

Probably another £50. Not sure if you have leased before, but we call it a deposit but it is actually one of the payments. If you were to lease the vehicle for 4 years, then that is 48 payments, but we ask for 1+47. One payment up front and then 47 there after. Most other companies ask for 3 up front and some 6 up front. To get the price lowered you are best to lease for 4 years but with our deals you can swap the car or give the car back after 2 years. This is far cheaper. Hope that makes sense?

Thanks for the reply so for £450 deposit and £450 a month i can get a Q5 or Evoque is that correct.

As you are after a prestige vehicle lease, you will be contacted by my partner who will help you further. If you have any problems do let me know.
---

I am an NHS employee and also run a part time business. I have not leased before, I need someone to talk me through my options?

A personal lease is best as you can claim for the expenses for the car. Business lease is suitable if you are VAT registered or have more than one car in your fleet. Not sure what else you would like to know. Just contact me and ask.

I guessed that was the case, would I get a preferential rate for being an NHS employee?

The deals advertised are so low there is no more room to discount. All our customers get the same treatment, no different than your patients get at the hospital. What else would you like to know or you need to tell me which cars you like so I can get you a firm quote?

We are looking at a kia ceed hatch 5 door 1.6 diesel. Can you give me quotes for a new and a ex demo model. We are also considering a Qashqai again 5dr diesel. Both would be 36 months lease. can you quote me on both ? we would be interested in the maintenance package also

Sorry don't have a good deal on the ceed. However, can get you the Qashqai. Best deals work out better over 4 year lease but you can swap or hand car back after 2 years. This saves you a significant amount per month. Also maintenance is far cheaper if you arrange it yourself. You did ask for extra discount - we try and advise our customers where to save money. Should I get you a firm quote for a Qashqai?

Yes please.
---

I work for British Gas as a Smart Energy Engineer, I would like information on your options for a customer with bad credit. I am willing to pay a deposit and my salary is 25 -32000 per year and am in a secure job. Ideally I would be looking to lease a vw golf 5 door but would consider a ford focus or similar if this is not possible?

Hi, we would be more than happy to help you get into the driving seat of a nice vehicle.
---

I'm looking for a Zafira 1.8 with 7 seats but I'm not sure if I should lease a brand new one of an ex demo one, can you help me understand the price difference please?

The Zafira if you want to lease it new it is about £800 deposit and £266 per month. Where the ex demo deal we have for a better model is £600 deposit and £180 per month. That is a saving of £4,242 over the lease period.
---

Hi, I'm a self employed professional painter and decorator and was thinking of leasing a KIA Sportage, miles per year 12,000 and over 3 or 4 year lease, would also say that I dont have a great credit rating, can you help me?

I'm sorry but the Sportage you picked would be hard to get on a lease for you as your credit rating is not that good and I'm afraid KIA finance require squeaky clean credit history. Is this your only choice or would you consider another similar vehicle if the price was right? Maybe a Kuga, Qashqai, Juke? You will have more of a chance in leasing a car if you picked one from our fleet solutions list.

Would consider an ex demo if that helps, could I get a quote on a few other engine sizes as well please?

For which vehicle would you like a quote first? Kuga, Qashqai, Juke?

My first choice would be a sportage to be honest with you, I have an 08 plate at the minute which my wife purchased from our last leasing company, I would consider an ex demo sportage if it can be done, maybe in a 1.6 diesel or petrol, or any other engine size, she would also maybe consider a kuga.

If you have poor credit history I cannot see the finance department accepting a lease for a Sportage. However as the Kuga is part of the fleet solutions, you would have more chances. That is why I recommended it. Also the Kuga is a superior vehicle and was voted in it's category best and safest vehicle 2012.

Ah ok Sam that's fair enough, give me some quotes on the Kuga then please.
---

Hi, can I put a personalised number plate on my car that I am going to lease from you?

With our cars, yes you can put your own personalised number plate on the car and obviously when you return or sell the car when the lease runs out, you will hav eto put the old number plate back on to the car.

Hi, looking to lease a Zafira 7 seater, 8000 miles per year, or an audi a3 5drs, 250/mo. Is insurance included? and how many drivers?. My wife at a present got a nhs car scheme finished this june and 5 drivers included in insurance.

Well if you lease via our company you will be paying less than £180 a month (inc vat). That saves you £70 a month or £840 a year to pay for a multi insurance policy for your car.
---

Hi, Please can you call ASAP left my details last week no call received looking for 3 year lease no deposit vauxhall insignia estate as details on website mil 10000 per year

I found a quote request from you made 3 days ago for an Insignia. You were emailed and told that our partners will contact you with a firm quote.Are you saying they have not contacted you yet?

Thank you for coming back to me so quick. Sorry, yes they did. I called myself on Saturday I had a few concerns with the contract I asked if they would call me back with some figures regarding the guaranteed buy back package. What do you suggest should I call them today and see if they have the figures.

I didn't understand the "buy back package" what do you mean? Were you offered a PCP contact? If you email me and let me know, I probably can help you here.

The car we would be offered has for example 25,000 miles on the clock we are have no deposit and a monthly charge of approx £235.00 per month (sorry i donít have the exact figures) If for example the car is worth £17,000 we pay £250 per month for 3 years total of £9,000 then the buy back is £8,000 is this correct. Sorry for the confusion just need to be clear on the figures.

Yes that is correct. It is optional to buy back the vehicle. You don't have to buy it. You can return it back or use it as a deposit for your next car lease, subject to that you have kept the car in good condition and you haven't put too many miles on the clock. Tip: It is cheaper to lease a car for 4 years. However, you have the option to return the car or swap it after 2 years. This will save you a significant amount of money. I suggest you contact our partner and talk or email the advisor who will help you further. If you need anything else do email me too.
---

Hi, I'm after a 7 seater, 24 or 36 months depends on condition or price different. Low deposit, I am looking VAUXHALL ZAFIRA or VAUXHALL MERIVA. Can I have the all quotation price guide of with and without maintenance? My annual miles are 10000 miles. My budget is about £150 to £200 under. I would ask if I can have a guarantor who is my sister and she is a Dr. will it be ok when I apply it for credit check? (if needed) Thank you

If you credit history is OK then no a guarantor will not be needed, but could be an option if needed. Are you saying they have not contacted you yet?
---

Hi, I'm an ambulance driver for the nhs and was wondering if I too can lease a car from you and get a discount?

Of course you can, we lease to everyone regardless of their profession. However, you didn't press the right button and the car details didn't reach us. What car or cars where you looking at?

I was looking to lease a Vauxhall Zafira. Can you please explain to me in a nut shell how car leasing works?

I will send you a quote for a car in general, then you get sent a firm quote for a specific car and model. You discuss your options with an advisor and then agree to the price and terms. You get sent the paper work to sign and return. You sit back and wait for your car to arrive in a few days or someone brings it to your home. If you are not happy in any way you can cancel everything. You look after the car as it was your own and try and keep it in good condition. The better condition you keep it the more likely you will have some equity in the car at the end of the lease. If the car is not worth anything you just give it back and walk away or lease another car again. If there is some equity in the car then you can use that money towards your next car. I hope this info helped you? Do you want a quote on a Zafira? or a Grand Scenic where there is a good offer on that one too?

Thanks for explaining this to me. Yes please send me a quote if you can. thanks.
---

Hi, would it be possible please to contact me as I have a couple of questions to ask you.

Have you applied, because I cannot find you on our systems. I'm afraid we can only call you and discuss financial matters once you have applied. However, if you want to know any general information about the cars and or how we work, please do contact me.

Hi, it's my dad that applied but he doesn't know much about computer, he is also retired.

Looking at the notes on our systems, his advisor tried several times to contact him to speak to him in person and this is back at the beginning of the month. However, looking at this application, retired and with bad credit history is not an ideal combination, specially if the car is a prestige vehicle. Normally for prestige type cars, good or excellent credit history is needed and the applicant must be employed. This is based on the applicants affordability. If he was employed then it doesn't matter if he has bad credit history, we can still help as we have specialist funders that we collaborate with.
---
Why is car leasing so popular today?
Around ten to twenty years ago, if you asked any UK motorist what is car leasing they would probably say to you that they didn't have a clue.
Over the recent years this has now changed drastically due to the economic crisis and as more and more money-savvy motorists have become aware of the benefits which car leasing offers today.
Indeed, according to the latest statistics and estimates, up to a fifth of all new cars now on the roads in the UK are now leased, with nearly three-quarters of all luxury cars being driven as part of a leasing deal.

gizmos, have become so expensive
One of the main reasons that makes car leasing so popular is that lately new cars, specially the ones with all those gizmos, have become so expensive to buy and are simply far out of the reach of any average motorist.
The second reason motorists prefer to lease is that the countryĎs recent financial problems has meant that the increased cost of housing, energy bills, school fees, food, and other living costs is leaving less money in peoplesí budgets to spend on private transportation.
less money in peoplesí budgets
Both of these latest developments have made motorists look into finding more cheaper ways of obtaining a personal vehicle of their choice. Something that they really would like to drive but cannot afford to buy.
Thankfully, with most car manufacturers, car leasing brokers and finance companies working together so effectively these days, cheap car leasing deals provide just the solution which many individuals and families have been looking for.
popular car leasing options
Personal Contract Hire (PCH) also known as personal car leasing and Personal Contract Purchase (PCP) has lately become a very popular car leasing option for ex-company car drivers or for motorists with or without a car allowance.
Even housewives and the retired can lease a car as long as they can prove that they have the means to pay the monthly payment. A consideration is if their partner can provide the income, or a carer is being paid an allowance or the retired have a big enough pension to be able to pay back the car lease.
Personal Contract Hire offers a fixed price risk free motoring, with no pre-set option to purchase or if you prefer you can purchase the car at the end of the lease if you picked the personal contract purchase option.
Most people once the lease period is over they hand the car back or jump into another new car lease deal and start all over again.
For more information about personal car leasing contact us at Time4leasing.co.uk or Cars2lease or if you prefer to hire a car for a few months visit www.hireinuk.com
Why ex demo cars are cheaper to lease?
Managing Director said, "Unlike many other car leasing websites, Time4leasing offers the best ex demonstrator vehicles or slightly used cars which are prepared to BVRLA standards and in all cases still carry a manufacturer's warranty. These cars can be leased for business or personal use, even if you have no or just a little deposit, good, fair, poor or even bad credit history, everyone is considered.
The benefits of these ex demo deals is the price and the speed of delivery. Time4leasing suppliers buy the vehicles into stock in huge numbers and are able to keep up with every demand.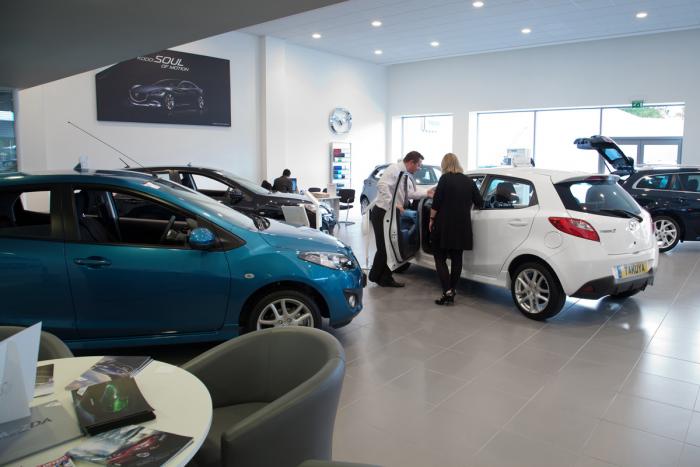 Which are the popular cars to lease?
The most popular cars leased today by individuals are the Ford Focus, Fiesta, Kuga, Vauxhall Astra, Insignia and Corsa, plus prestige cars like the Audi, BMW, Mercedes, Landrover and the new economic city car called the VW Polo.
Motorists are looking for smaller cars with powerful engines, higher miles to the gallon, low or no road tax and low maintenance costs. You can lease a Micra as low as £94.95 + vat per month over a 4 year period. You can lease a car for a smaller period or longer period of time, however the monthly payment will vary.