---

Hi, I used approx 12000 miles per year. I have leased a car previously for 4 years. Id like a nissan juke as it is my dream car if not this then id like someone to help me choose another. It does need built in sat nav and i do prefer rear parking sensors.

They are a couple of Juke models on good offer available. We tend to lease cars that hold their value and are reliable, low tax and low insurance. The best deals are the nearly new and slightly used vehicles where the prices work out far cheaper plus you get more extras in the deal. We also offer brand new cars but these deals are first come first serve.
---

Hi I'm looking for an automatic and I will be doing about 15,000 miles per annum, 12/24/36 month no deposit lease. Vauxhall Corsa or similar sized vehicle. 1.2/1.3/1.4 engine

It takes a lot of time and costs a lot of money to put so many quotes together. To help you out, the most flexible and best deals are the ex demo that come with 0% deposit over 4 years. You can return or swap the car lease after 2 years. So no worries here. I will resubmit your request for a quote and then you will be contacted by my partner who will help you further.
---

Hi, I'm retired person and I'm basically looking for any model of car but must be automatic, a peugeot, ford or Vauxhall. No more than 1.2 ltr engine, 3 year min lease, full maintenance, not bothered about colour. no deposit. budget £170 monthly (approx.) Can you help?

Automatics and 1.2 engines are not practical as the engine isn't big enough to pull the car. There are either 1.4 and automatic or 1.2 and not automatic. Which of the 2 do you prefer?

thanks for speedy reply, car must be automatic, I have a new kneecap and my wife a dodgy hip. 1.4 would be ok. not worried about colour / make / model, just auto. I am making general enquires and euroleasedirect have offered me a Peugeot 107 active 5dr auto with a 1 ltr engine? is there a catch rgds

Oh I see, sorry to hear about your knee and wife's hip. I think 1 litre engine is going to be one pretty slow and hard to drive vehicle. The 107 is probably very uncomfortable to sit in as well, your poor wife. The Cheapest Automatics with decent engines and comfortable seats are as follows: Corsa, Meriva, Focus, Insignia and BMW to name a few.

The meriva looks a lovely car, that would be the one on a long lease, can you give me a firm quote on the meriva? I am looking for no deposit, does the car come insured, taxed, fully maintained? also the corsa and insignia would be an option but first choice would be meriva. I have already been approved for credit with eurolease and they have ordered the 107 but I would prefer to do business with you as at least you have replied to my emails which is more than eurolease have!

No car leasing company offers full insurance and if they did you will pay a hefty price for it. You are best to find your own insurance via our website. The car will be taxed for the first year and comes with manufacturer's warranty. Maintenance is extra, no different with other companies.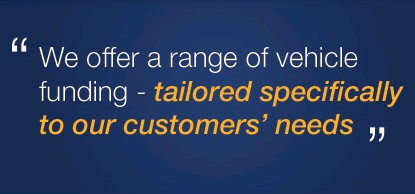 Hi, I'm a student from Kuwait and studying in a London University, I would like to lease a Audi A8 Sal Quattro? Is this possible?

To hire / lease a car you would have to be living in the UK for at least 3 years, have UK credit history and UK bank account, a utility bill in your name to prove your UK address, a driving license and be on the British Electoral Register. If you do not have what is required then I'm afraid you cannot lease a car with any company in the UK. The way around it is to find someone that does have what is required and lease the car in your behalf. Then let you be a named driver on the insurance and give you the keys.
---

I currently work for the NHS and work within a community setting which requires me to drive to patients in their homes. I'm looking for an automatic automobile usually do about 3000miles pa in business and 7000 private miles a year. I would like to find out which is the best scheme for my kind of work, what the conditions of the scheme will and how much I will be paying roughly in a month. I'm looking for a minimum of 2 years with the scheme.

At time4leasing we do alternative car leasing to the NHS Schemes. The NHS Schemes are proven to be extortionately more expensive because they include maintenance, insurance, fees, road tax and lots of extra profit. With time4leasing the best deals are the ex demo which work out far cheaper. All NHS staff save around £2,500 at average some even more. With that money you save you will have to pay for your own insurance, road tax and servicing. Even if you deducted those extras from the saving, you will still be left with enough money to go on a long holiday or spend it on something else. Does that make sense? You need to tell me how much you want to spend per month on the car lease alone inc the vat and I will give you some suggestion of good cars to lease. Then you can tell me which one you like and I will get you a firm quote proposal and then you can evaluate if you want to proceed.

Thanks for the response and thanks for the information you provided. I just wanted to compare the prices to the NHS fleet solutions really so I wouldn't mind looking at the NHS lease one as well as the ex demo one you mentioned. I'm looking at something like Audi A4 or the A5 in metallic paint with just basic features in 10 000 miles pa I usually do about 2500 miles in business miles. I just need to know roughly how much per month that would cost me on the NHS lease and on the ex demo. is there a contact number I can have for further enquiries.

Just to make it clear we lease to the NHS staff. We do not lease to the NHS. If you are paying for the lease from your bank account then we can continue to discuss about a lease. We have several offers on the Audi with automatic transmission. There is a BMW 3 M Sport automatic and a BMW 1 automatic available at a really good price too, would that be of interest? Would you like a quote on these vehicles?

Thanks for that. Please quote me on the BMW 3 the sports one u mentioned.
---

I was wondering, can anyone lease a car on a PCP leasing agreement?

That depends on your credit history.

So if I had good credit history can I lease a car on pcp?

Yes, if you had good credit history and wanted to have the option to return the vehicle back at the end of the agreement then PCP leasing is best for this. Where if you have no intention of keeping the vehicle, then contract hire would be best.

Can anyone lease a car on contract hire?

I'm afraid all individuals have to have good credit history to be able to lease a car on a contract hire agreement.

What are the benefits of contract hire?

Main thing is you are renting the vehicle and the price normally includes free road tax, free delivery and pick up, which should be taken into consideration.

So are you saying if I had poor credit history I'm better off leasing a car on pcp?

Yes, that would be better suited and you will have more chances of getting approved, but saying that, we do aim to get our customers into the best possible vehicle and get them the best possible deal.
---