Send us your finance applications for consideration, get approval and we will provide you with one of our part exchange slightly used vehicles or find you a car of your choice.
What ever your needs are, no credit checks, no deposit or little deposit, car leasing with bad credit, what can you afford? All you got to do is ask for a free quote and we will take it from there and help you get the best car deal ever.
Time4leasing via their specialist lenders are able to offer a comprehensive professional service from a single vehicle to an entire fleets.
You can be driving a new and nearly new cars and vans on two, three or four year non status leasing agreements.
As a valued customer you will be offered the right type of vehicle for your situation, the specialist department goes the extra mile to find the right vehicle for your needs.
Your vehicle will be delivered to your door anywhere in the UK Mainland.
The contracts are tailored to reflect your exact needs and at last someone has realised it is not a one size fits all in this world.
Since when the banks started lending money to consumers there have always been people who did not meet the normal underwriting criteria for the main stream banks and lenders.
The main stream banks or prime lenders as we call them, realised that they could no longer lend the amounts that they had been doing as they were taking excessive risks. So underwriting criteria was completely changed and all of a sudden millions of people and businesses found themselves in the non status bracket through no fault of their own.
Unlike the banks, our lenders are able to look at each customer's status and ability to pay for a leased vehicle. They call this the affordability test. If you can prove that you can afford the monthly lease payment, insurance and leave yourself enough money spare to live on comfortably then they will normally give you a non status lease deal.
The main one is that you will not be taking the risk on what the vehicle is worth at the end of the contract. The lender takes that risk, all you have to do is hand the car back and go into another lease.
Your road tax is covered and will be posted to you.
More information about Nationwide Car Leasing
Ex Demo and £0 NO Deposit Car Leasing Deals

What condition do the cars come in

Can I come and view/drive the car before I decide to go for it

I can't find the car I am looking for in the ex demo section

What is the mileage on the car and when does the contract mileage start?

What age are the cars

What happens about Delivery/Collection?

Do I have to pay for anything upfront

My credit is not very good can I still apply?

How does the £0 deposit deal work

Do I have to keep the car for the full length of the agreement

When is my first payment taken

How long before I can have a car from you?

What is your Contact Number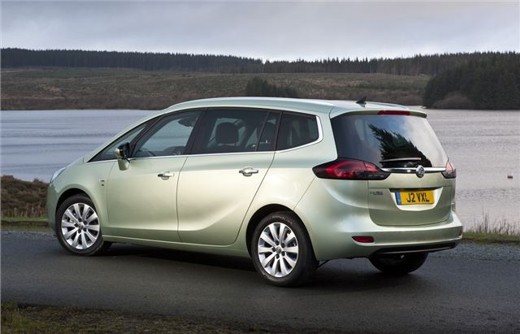 To qualify for a bad credit lease with no deposit, it is required that your bad credit happened at least 6 months ago or more and in the meantime you have being paying regularly any debt you owe from credit cards, loans, etc. If you have a deposit this helps.
Not like other companies, we don't credit check anyone at the quote stage. We don't even credit check at the firm quote stage. However, the finance department will credit check once everything is in place. This keeps your credit record rating higher with us. If you were to ask for 6 quotes, imagine what would happen to your rating?
With us just ask for your free quotation and we will send you your first quote. Then you can discuss with the team about the vehicle you picked and other good deals. This reduces the footprint on your record.
Please don't send multiple quote requests, just one form submission will do. In the form just mention a little about your credit history and which cars you like. It will help if you also state the maximum you are willing to spend per month on the car lease and how much deposit you can raise.
Bad Credit Subprime Car Leasing Forum & Blog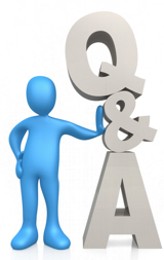 I'm a Customer Services Manager and was looking for a Passat CC, estimate mileage 25,000 pa. I am looking for either a 2-3 year lease agreement. I am currently waiting for IVA completion certificate which I have been told will be issued at the end of this month. I assume this needs to be taken into account when offering me a quote.

IVA's show for 3 years after you have been settled, none of the main funders would look at our request for funding for you before that time has passed.
We would have to either look at sub prime lending or find someone for an accommodation deal. There is a possibility to get you an ex demo car but you will have to be prepared to pay a deposit to have any chance at all.

I'd like to lease a small economical car for around £130 per month, but I have bad credit history and refused car finance from another company. Can you help me please?

Bad credit leasing costs about £138 a month for a decent car and you could be asked to provide a deposit of £200 to £300. Can you afford this? However, some of the lenders can look into a 0% deposit arrangement.

Thanks for your quick response. Would a £500 deposit make a difference to lower monthly payment?

Yes it will make a difference as this will lower the monthly payments and make your chances of approval even higher.

How long is the lease period for bad credit leasing?

For bad or poor credit history clients the lease terms are different. The terms that you provide a small deposit and 42 monthly payments or other car deals are 0% and 48 payments and other deals are 0% deposit and 60 payments.
---

I have been trying to contact you using your contact us form on your website, however every link on every page just returns a server error and as you have no email address on there it is now impossible to contact you. Below is the message I have been trying to submit, please respond by email to. Thanks. In case you need it my house number is and postcode.
I have tried to contact you previously but have not had any reply so I am trying again. I have recently come in to a small amount of money. I was involved in an IVA for 4 years or so before I recently paid this off in full early, I am simply now awaiting the completion certificate. I realise that this will make my credit history poor.
I am now looking for a 3, possibly 4 year lease on a family sized car such as an insignia or mondeo, preferably an estate although not essential, and preferably a manual although again not essential. The only criteria is that it must be no more than 2 years old and must be a diesel. My annual mileage is usually around 12-13000 miles per year.
Due to the money coming in I can make a deposit of between £2000 and £2500. I am aware this isn't always required, but hopefully this will prove I am a genuine customer and not your average poor credit customer. I need the car before the summer when my current deal expires. I look forward to hearing from you.

Hi, not sure what kind of browser you are using or if you wrote all this info about your personal circumstances in the comment box then yes you will get a 550 error. This protects our systems from mucilaginous activities but unfortunately also blocks genuine people like you.
We receive thousands upon thousands of quote requests. I got a feeling it is to do with something you are writing in the comment box. I will try and send a quote request in your behalf and do tell me if you receive the confirmation email. Kind regards Time4leasing Internet Support.

Many thanks for your assistance.

I don't think you will be contacted today as it takes a couple of days to get the right funder into place. You would probably will be sent an email and instructions. If you don't hear anything within 2 days let me know and I will push this for you.
---

I have just been offered a job with a car allowance, however I have always relied on company cars so haven't ever gone down this route before! Ideally I was hoping for a long lease, about 12,000 miles per annum, ideally a BMW 3 series, my budget is around £350 per month. I would struggle with credit checks and deposit however!

Sorry but a BMW 3 on good credit and an ex demo deal would cost something like £350 a month inclusive of vat. On bad credit that would be a bit more per month.
If you need a car you nearly are going to have be a bit more realistic. A deposit will be required of around £300 to £600 and if you want a good powerful car like a Focus, Insignia, Mondeo or an Avensis the prices are around £180 to £250 a month inclusive of vat and depending on the car you pick.

Can I have a quote an Insignia. Do I have to pay a deposit?

If you don't have a deposit then the monthly payments will go up a bit as the required deposit is spread out into the monthly payments.
---

I have poor credit history however, I have leased a car for the past 2 years through my employer. Due to a move of job, I can no longer lease my car and I am looking to lease another car. I have wage slips to prove that I have made the payments for the car for the last 2 years.

How is your credit history? Have you defaults or something else? Please provide a bit more info.

Yes I have defaults and I separated from my husband last year so, I am trying to sort out the debt that he left me with. He also ran up more debt in my name following our separation that I am currently trying to fix this out. I have a stable job as a Social Worker and I will earn £33,000 per annum from April. I leased a car through the Local Authority where I work for two years however, I am moving jobs therefore, I can no longer lease the car in this way. Please contact me if you need any further info.

Sorry to hear about what your husband did to you. I will resubmit your quote request so you get your first quote for a suitable car. Once you get contacted by my colleague you can then discuss the best deals that are available.
---

I would like a car on long term lease. My credit is not great, so can't get a one on HP. A guarantor is a possibility though. I have recently got a job that it is essential to have access to transport mainly for commuting. The car I currently have is costing me a fortune in repairs and need to reduce costs and have something reliable. I would ideally like to keep it to under £100, but could stretch to £150 per month.

Our partners do offer customers with bad credit history HP deals. (Hire Purchase) If you want a decent car then the monthly payment would be at least around £180 per month, can you afford this?

Could you ring me asap tomorrow and go through my options please? Need to get something sorted.

I have notified my colleague that will ring you and discuss the best options.
---

I own a restaurant bistro and would like to a Mercedes B Class B180 1.6 Bluefficiency SE but I have bad credit.

The B class is not available at the moment. Is this your only choice or would you consider a similar ex demo vehicle where the prices are lower?

I already applied before but was told that the car finance company you use was unable to help me, do you have anyone else that can help with bad credit leasing

When was this as I understand it they have now a couple of people that specialise in bad credit. Did you speak to one of the girls first then with Mark? Mark is the specialist. Why couldn't they help you? Was it because you didn't want an ex demo car or is your credit score really bad?

Spoke to Mark today, who said he could only do H/P, I was quite happy with the ex demo Kuga, as I explained to Mark I was discharged from bankruptcy 3 years ago, he said he would put through proposal on a mariva, but couldn't do a lease. He just said it was probably credit scoring. I own a restaurant in Chingford & just about to open a new one in Crouch end is there any one else that can help with business leasing?

If you don't mind me saying your credit history must be really bad, what is on your record that prevented you getting the car?

As I told you yesterday, I was discharged from bankruptcy 3 years ago.

If we cannot get you a car lease I don't think you are going to get from anywhere else either. Maybe you are best to save some money and buy a second hand car? but then again HP (Hire Purchase) is a great way to get a car these days. I would look into it if I was you.
---

I'm on a IVA. I'd like a small cheap car to run. Ill be doing approx 8 thousand miles per year. I'd like a long lease my budget. Is no more than £200 per month.

I will resubmit your request for a Ford KA for now, but when you get contacted you can discuss this or other vehicles and options that would suite your budget.

Thank you for your message. I'm really keen to get a lease car. Any ideas when someone will contact me? Would it by telephone or email? Sorry for being inpatient.

With bad credit leasing I'm afraid it takes longer, something like 2 days because an alternative funder or funders have to be found that are willing to lease the car to you based on your credit score. However, as it is the weekend we cannot give you the outcome until Monday onwards. Is that OK? Something else you would like to ask?

No problems, thank you !
---

Good evening, I work as a facilities administration assistant and would like to lease a car. I am currently in an IVA that completes in 6 months which is making it difficult to obtain a car lease. Looking for a small car like the Ford Ka or Fiat, preferably 5 door, but not essential. Interested in a 2 year lease and my budget is up to £200 per month. I would like this on a no deposit. I would appreciate a quote.

IVA's show for 3 years after you have settled your accounts. You haven't even settled yet. None of the main funders would look at this request before that time has passed anyway. Sorry cannot do a lease for you. Maybe we can do you a hire purchase?
---

Please could you get a manager to phone me ASAP as you clearly are not staying within you guidelines or don't want my business, I would like to make a complaint regarding the service I have not received from your company

I'm not sure if you know how car leasing works. Our partners (car dealership) supply the cars and a funder finances the car so you can either lease it or obtain it on finance.
Not sure why you are complaining, unless it is because it wasn't made clear to you that instead of getting a quote within 24 hours which is this afternoon, it can take 2 or 3 days to get an answer.
You have now sent 8 emails since yesterday. Please be patient. Bad credit leasing requires an alternative funder if you don't pass the mainstream funder. That takes a day, which is today. Then the team try the subprime funder which would be today or tomorrow and wait for a reply as several emails have to be exchanged. Then if you are not successful then the team try an alternative tier 2 funder, as they call them.
We are still between mainstream funder and subprime funder. You should be contacted by my partners who are specialists for bad credit leasing. However, if they cannot get the funding approved then it is bad news. I hope this explains to you the process?

Hi thanks for getting back to me, I don't know how car leasing works as I never have done this before and I only emailed several times as I wasn't sure about the time scales as in you're email yesterday you said 24 hours but as you now have explained it, it can take longer, so thank you for explaining that to me and I look forward to hearing from you.
---

Desperate need of a car. In default recently due to missing two payments with my previous car.

When did you last miss payments and how many payments did you do since then? That is pretty serious and not sure why you think we would give you a car when you are not able to pay the one you have.

I was on a pcp with seat itself. Had the contract since aug last year.. Missed the recent payment. I phoned up to explain they where fine. Next thing I had a man at my door and they gave me an option of I either paid the £14,000 or they take the car. I have a full time job and a baby hence why I'm desperate for a car.

I'm very sorry to hear that. Have you seen your credit record on line? Do you know if that is now on your record?

Yes I have, my credit report is really bad now. Its very poor. :( Is there anything I can do?

You will have to fix your credit score by not mi16900g any payments for the next 3 to 6 months. If you have credit cards do the same never miss a payment even if it meant just paying the minimum. Then your credit rating will improve.
---

I've submitted a request online but it wont send and an error message keeps appearing. Is there any way you could help me? I am currently in a debt management plan agreement and have been for the last 9 months. I have always made my payments on time which then gets divided between my creditors. The whole of my debt equates to £4500. However i am in a permanent full time job earning £18600 a year. I have a joint mortgage in my name and an ex partner who is still a very close friend. I pay all my debts via direct debit every month. My situation now is better than it was in the passed and having assessed my finances i feel a long term lease would be a better option for me. My only concern is my credit rating which really is poor however within just under 3 years this will all be paid off. I don't have any money saved up however i can appreciate that if i am to be offered any deal on a car lease i would need some deposit. I'd say i would be able to raise £200 deposit. The monthly payments i am able to afford depend on the cost of the insurance. I am 27 years old and have held my full driving license for 4 months. Could you please advise what you think would be the best option for me?

As stated you were writing too much text in the comment box. There is a limit because it is a form, not an email. I have received your email now and evaluate and looking for a solution. I will be in touch

Oh, thank you.

Possible sub prime (but doubt it) You would need a substantial deposit and it would be a hire purchase agreement over 5 years. The funder said that they would probably require a deposit of £700 to £1,000 to be able to lease you a vehicle. The monthly payments we can discuss. Is this something you can afford?

Unfortunately I can't raise £700 without saving up for a couple of months. Isn't there any chance the deposit can be lowered?

Sorry it is not up to me but the funders. We supply the car and the service and the funder provides the funding for the lease. If your bad credit was something like just missed a payment or two in the past or more severe but the past few months you have showed you are able to pay back debt, then that is fine, but you are 1174 a DMP. That is as bad as being on an individual voluntary arrangement (IVA). The banks see you as a risk, because if you went into a debt management plan, you are likely to do it again if you liked to? Hence why they want a deposit to cover a few months up front just in case you did do it. Does this makes sense?

I understand all of that absolutely. I didnt sign up to a dmp without a lot of careful thought and research prior to signing up to it. However I'm simply saying £700 would be very difficult for me to find upfront. Thank you for looking into this for me.

Alternatively you can use the bus, train and even a taxi to get around until you can save up for a decent deposit. Don't be in a hurry to get back into debt again. Save up some money for a rainy day. Then you will be in a more bargaining position when you come back to lease a car.
---

I have put 5 or 6 quotes in for the ford focus zetec 1.6 5dr within the last 2 days and I haven't heard anything back yet, it was that if your not going to get back to me ill take my custom else where

If you recall in the email you were sent it clearly stated that if you have bad credit history, it can take an extra day to get back to you as an alternative funder has to be found.

Ye, but I don't have bad credit.

I note that one of the quote requests you made mentioned that you have bad credit history. Is this correct and please explain?

I don't have a bad credit history I just don't have any credit I've just took out a mobile phone contract hoping it will help me achieve credit. The thing is I'm on £350 a week at my job with 1 out going payment for my new phone. I'm permanent in my job I just hope this helps me to get the car I like.

I know how you feel, I've been in your shoes years ago with no credit history which is worse than having bad credit history. Sorry but the banks will only fund a lease if there is evidence of credit history, so they can evaluate if the client is credit worthy.
Getting a mobile phone contract is a good move. You should also take up any credit cards you are offered, even store cards, but do use and spend wisely and never forget to pay even the bare minimum.
Setup direct debit with all the cards and make sure you always have sufficient funds. Another trick is instead of using cash to buy something, use your credit card and then put the cash into the account and cycle the money. This will built up your credit profile.
---

I was wondering if you have any car leasing deals on pay as you go?

We do have a couple of partners that do this sort of car leasing, but it is really expensive. If pay as you go car leasing is the only type of lease left as an option, how about just hiring a car from one of our partners listed on www.hireinuk.com
---

I am in search of a new lease car as my company give me a budget to get my own lease car i am after a vw passat 2 ltr diesel dsg tec highline model or a mondeo equivalent on a 36/48 month lease. I am look ing to lease asap. i have a iva will this affect the out come if you could please give me a call as i am in a hurry to sort out my car thank you

If you can come up with a significant deposit then we can lease a car to you, or if you can find a guarantor with good credit history that would help too.
---

I'm self employed and have a ccj against me. Are you able to help me in my position I have been turned down by other car company. Can you let me know whether you are able to help some one in my position and running his own business.

In your case a deposit (up front payments) will help with your application.
---

Need a car as soon as possible but on the bad credit, I see that it requires 3 months pay slip where I've just gotten a new job and only been paid for 1 week from last month which was 1,400. I get paid £3,000 plus a month but no evidence as job is new but need a car. What can I do? but my credit is bad?

A letter from your employer will help, plus you will have to pay up front a few payments and or maybe require a guarantor. Or you will have to wait a few months so to build your credit rating first.
---

Hi, if I am on an IVA or was on an IVA, can I lease a car from you?

Yes IVA customers will need a deposit as the funders that we work with allow our customers to have ex demo cars but will not consider applicants in IVA's if they do not have a deposit.
Other funders that we work closely with will consider IVA customers providing they can get approval in writing from the IVA company giving permission for the monthly payment and the lease terms. The deposits vary on the vehicles. It may be as low as £500 or up to £2000 depending on the cost of the vehicle.
---

I'm looking for a 24 month - 20k per annum lease. BMW 1 series with maintenance ideally. I am sub-prime credit. Discharged Bankrupt in December 2010. No defaults since those recorded prior to Bankruptcy. Have Mortgage. Steady Job, 2 plus years. Earnings over £45k. Have reasonable deposit for car. Ideally Budget should be around £250/month. NB. I am in an open office environment - difficult to speak on phone. Email conversation preferred if necessary. Will consider all options.

Not sure where you got your figures from, but they are way out. If we were to lease you a BMW 1, it would be a fairly newish not, not a run down second hand car.
The BMW 1 is £248 a month (inclusive of vat) for someone with good credit. Then you say you will be doing 20k miles a year which really depreciates the car. You would probably need to add another £1,000 a year on the cost of the lease.
Then you ask for maintenance (we don't offer this but if we did) that would add another £1,000 a year (includes service, oil, filters, tyres, disk brakes and pads, etc). A 2 year lease costs more than a 4 year lease, add another 10% on top of that. That will be a total of £431.00 per month and for someone with bad credit history that could become £590 a month.
Don't get me wrong, but these are the facts and figures. You are probably better off to hire purchase the BMW 1 so to do unlimited miles and keep the car at the end of the lease. This would bring the payments down.
Another option would be to stick to 10,000 miles a year. Not sure if this is viable. As you set your budget to £250 (which is not enough) maybe leasing a BMW 1 is not for you. What about an Astra or a Focus? You would half the monthly payments if you leased one of these vehicles. Up to you really.

Thanks for the fast response and the straight talking - I appreciate that. For me the issue is Economical driving - hence the original look at the BMW1. I commute 450 miles a week (20k per year) and currently spend £350 a month on fuel in my car which gives me 35mpg. If I can double that to 70mpg I can save £175 a month to put towards another (newer) vehicle. A Ford Focus is fine - as long as its the economical model that can give good MPG. As I said - I'm open to options. You know my circumstances - you have a target budget - so really its over to you to see what's available, if anything. From your website its difficult for me to work out exactly what I can get - so - see what you can do. HP is not an option presumably owing to my bad credit

The guys in the finance department are in a better position to advise you. I will resubmit your request for a vehicle that is more likely to be approved. Once you get contacted you don't have to take that vehicle but discuss with the advisor the options that suite everyone, including your budget and savings.
---

We are interested in leasing a Tiguan or Audi Q5 or a BMW 3 series estate car. we can put a deposit down of approx 1000 pounds if needed. we are probably looking at 48 months leasing. I have a credit rating of 620 which seems to be classed as poor to fair. I would be interested in the audi ex demo your advertising 2009 reg. wait to hear from you.

That won't be a problem. Sorry there is no Tiguan in stock at the moment. I will get the guys to send you a couple of quotes for the BMW 3 and the Audi Q5.

I have dmp in place due to my husband separating with me and leaving debts in July 2012. I had a car finance for last 2 years I have been paying £160.00 a month the deal has come to an end and I am unable to refinance. I am therefore in need of a car and am unsure whether I can get one. I do have a deposit and can afford the finance. I work for the NHS as a specialist nurse have done for 8 years I take home around £2100.00 a month. Please contact me as I am very interested.

Hi, yes we can help you get a car. Once we get a couple of deals together for you, I believe you will have include the new car into your debt management plan.
---

I was wondering if i would be able to lease a car from your company. I declared myself bankrupt on 6th January 2011 and got my discharged on 6th January 2012 could you please let me know if this would be possible. I would be looking in the range of £200 per month. Thanks

Hi, sure you can with us, but £200 a month won't get you a decent car. If you increase your budget a little bit more you could lease a family size car.

Hello, interested in a 36 month lease, I drive approximately 10,000 miles per year. Ideally looking for a ford focus or vauxhall Astra or of similar size, at least a 1.4 petrol engine. Can afford up to £220 per month but may be able to stretch to seal the vehicle. Many thanks in advance

Hi, that can be easily arranged for you. Please expect a telephone call from the team.
---

I have entered into a trust deed with my husband, we are looking to try and lease a car, I have a letter from my trust deed confirming that I am allowed to purchase or lease a car if this is possible. I am a nurse working for the NHS. I am also interested in leasing the audi a1. I look forward to hearing from you.

You asked for some quotes from us a few days ago and I emailed you to say that our partner who deals with the funding would contact you. Are you saying that the funder didn't provide you with a quote proposal?

I spoke to one of your colleagues yesterday, as I am in a trust deed she said she would get someone to call me back yesterday, but they didn't, so that's the reason why I put in another query.

Putting in another application would only put you behind the queue. Sometimes the guys run out of time and are not able to phone when they say. We can only provide info via email on Sunday. You should really contact the person who contacted you via email or via telephone, but best to do that on Monday.
---

I've contacted you many times, what is going on? why are you not sending me a quote?

I only received this email from you via this form. What kind of cars do you like and how much can you afford per month? Also anything else you would like to know please do email me first.

Hi I have had no response from the last email I sent would you please give me a call so we can discuss the matter further thanks

Sorry about that. I have notified the guys to contact you.

Still no response? What is going on I'm looking to use your business don't you want new customs?

I was informed that there was a problem with the email system and the tech guys haven't fully fixed it yet putting everyone behind with their work. In the meantime, can you email me what your credit history is like? This way I can speed things up for you.

Ok thank you it's just I'm in need of a vehicle asap my credit isn't the best hence the reason I searched for a company what could possibly help me. I am looking for a BMW Audi merc seat I have £300 an month+ I'm looking for a no deposit or low one. On a 48 month contract. Thanks

When you say BMW which model 1, 3 or 5? and when you say your credit history isn't the best what do you mean? Have you got missed payments, defaults, iva, ccj's, DMP or bankrupt?

Problems with missing payments I'm not really sure as its through a past relationship with joint things etc. Probably a 3 series would suit me best but 1 series would be fine too. It's more of what car would fit my budget really.

Can you also confirm if you work for yourself or for a company?

I am self employed! Yes I understand what you are saying. The price is fine but no deposit would really help? Could this be some thing your could do.

The guys are struggling to find a suitable funder to finance the car. Don't forget we only have the cars and the suitable funder is the one that pays for the car in your behalf and then you owe them the money.

As you are self employed, I guess it is a taught life out there and you never know if you are going to have enough work and money to pay your bills. This is why the funder has second thoughts about giving you a car, specially a BMW.

I don't make up the rules. That is how it is.

If the guys do contact you then you are in luck, but if I was you I'd put some money aside for a rainy day and at least £1,000 so to cover any future payments.

I'm only being straight with you.
---
Bad credit means you must be flexible like us.
With bad credit history clients the car choice is limited, as it is harder to find a finance company that is willing to fund the car and take the risk.
On top of that the monthly payment of the lease could double or even triple with some companies.
The specialist funders who work closely with our customers, that have adverse credit history, will ask for a deposit and proof of earnings. In some cases a deposit is not required.
If you have bad credit history and require a prestige car, that could be a huge sum of money to pay back. For example a deal on a Ford Focus, the normal price with vat is £167.86 and for people with bad credit history it works out to £249.00. With our offers you can pay this back over more months, so to reduce the monthly price.
With prestige cars the rules are more or less the same. It really boils down to how much money you make at the moment and can you prove it and above all can you afford it after paying off all the essentials, like your mortgage, council tax, credit cards, etc?
I have a CCJ can you help?
Not a problem. Our finance partners specialise in customers who have adverse credit files. The more information that you give us then the better placed they are to help.
Will my home be used as security?
Our partners would never ask you to do that! They look at each individual case and offer the best solution for you. They are not loan sharks, they are here to help without putting your home at risk. However, the car you lease will be used as the guarantee.
Can you help everyone?
All our customers will receive help, even if it meant giving them just information and it will be unbiased. We hand pick who we deal with.
At the end of the day that is why we are in business to help our customers get the best cars, best deals at the best price with the cheapest possible monthly payments.
Can you help anyone?
If you are an un-discharged bankrupt then unfortunately we will not be able to help.
However our partners do have other means of funding your vehicle. You may require a non status car or van lease.
Be aware that the initial rental is going to be a bit more than people with a prime finance lease will pay, but that has to be expected as the finance companies view people with adverse credit as a higher risk.
One way to Increase your Credit Rating
Once you lease a car from one of our specialist partners, you are on the road to mending your credit rating, even though you are paying for the car.
As the months go by and as long as you have not failed to pay any of the payments, your credit rating will start to increase from poor to fair and eventually to good.
Obviously you will have to keep up with other payments as well, like your water and electricity bills, credit and store cards and any other finance, loans you have at the moment.
Credit card companies may reject you for always repaying cards in full?
While you feel like a dream punter, for credit card companies you're a nightmare. If they spot this trend, you're likely to be rejected.
The most profitable credit card customers are those perpetually in debt, never defaulting, but always meeting the minimum repayment.
There are simple ways to BOOST your score
While expensive 'credit repair' products are usually bunkum, there are plenty of simple ways to make yourself more attractive to lenders: get on the electoral roll; time applications cleverly; never miss payments; get a landline; update or cancel old accounts; and reduce your debts.
Dealing with defaults on your file
One of the major problems people today face are defaults on their file. These defaults can so easily hamper applications for new credit.
If these defaults are genuine and fair rather than unfair, they're tough to deal with and probably will stay there.
Make sure this isn't with just one agency which could be to your favour. Check with the other agencies that the default is there too, then try the following tactics, especially if the default is unfair.
Complain to the Ombudsman.
First write to the company and complain the default isn't fair and lay out your terms.
Ask they delete the fault from your file, which it can do and they will have to if it's disputed. If that fails, complain to the fee, independent Financial Ombudsman.
It can rule both that the debt is unfair (if it is) and that the default can be wiped off your record.
Negotiate with the lender.
If you're prepared to settle the debt, either in part or in full, then you can negotiate with whoever you owe the money to. You can also make a condition of settlement that the default is wiped off your credit file. Companies can to do this for disputed defaults.
Add a Notice of Correction.
If all else fails and you believe the default's justifiably unfair, add a notice of correction to the file explaining the problem, example, "It was a joint account and the debt was run up once I had split from my ex-husband/wife." This will slow applications down, as most companies will look at it manually, but as a substantial default is likely to stop you getting credit, that's usually not a problem.
tips from moneysavingexpert Martin Lewis, Founder & Editor
Is your credit rating shocking?
Guess to no fault of your own your credit rating became shocking maybe due to a marriage breakdown, due to debts spiraling out of control? Are you wondering if there is any help out there?
There is help, but before we discuss cars, models and prices, when you say bad credit what do you mean?
Are you to up date with payments on your mortgage, bills, credit cards and loans?
Have you got defaults and if so please be honest and explain them to us. The more you are upfront about your bad credit history the better chance we have to find the right funder for a lease.
For example one thing that can help with getting approved for a car lease is to have a significant deposit and assuming you are in a stable job and you can prove your income.
Is it about risk or profit?
If you don't have loans or have credit cards, then the banks don't make any money from you. Believe it or not credit rating is not really based on the risk but about profit and how much money the banks can make.
Banks love people owing them money, isn't about how much you owe, it's more about can you pay it back and with interest. If you are on a debt management plan you don't owe any interest to any bank either and that makes it even harder to get a lease.
Improve your credit rating?
Have you checked what your credit rating looks like via an agency like experian, creditexpert? Along with lots of other tips, they say you can improve your rating by getting yourself a credit card for bad debt people, but do pay back the money every single month. Never forget to pay.
Maybe setup a standard order direct debit with your bank and always pay the minimum. Don't go back into bad debt what ever you do.
In the meantime, if you contact us we can look at your application on a personal level. That is why we are here for. We are not a charity and we do get paid but not at your expense.

---

I've applied for a quote online but haven't received an email: It says no credit checks for no deposit leasing? I have bad credit but have just started a new job with a rather generous monthly car allowance. Will you be able to help? If credit checks are involved I don't think there would be much chance of success. I'm looking for a 420 or 430d M sport, auto, leather, pro mac and demons to replace my 520d m sport. Many thanks fo you time and any help in being able to get this sorted would be appreciated.

To make it a bit more clear, we do not credit check when you apply so we do not damage your credit score any further like some other companies do. What we do it try an evaluate what your credit score may be and try and get you approved by the right lender who will fund the car lease for us. If you like can you please take this free online test and let me know what your total score is and we can take it from there?

A little bit misleading then as your site suggests no credit check required and come out on a search of guaranteed car leasing no credit check. From using your form to calculate my credit score it's around zero as it take off 700 as I'm not on the el total role. No point in wasting yours or my time any further

Guess Google thinks we are probably one of the best companies for that. As I said we do not credit search. However once you want to go a head with a deal, the lender will want to credit search, cannot say why we are misleading. We cannot write everything on one page for everyone to read. however, if you read in depth you will note this. Saying that we are not forcing you to take a car from us. We are here to help you. Bit of advise, you should really be on the UK Electoral as this is one of the main requirements to be able to lease car.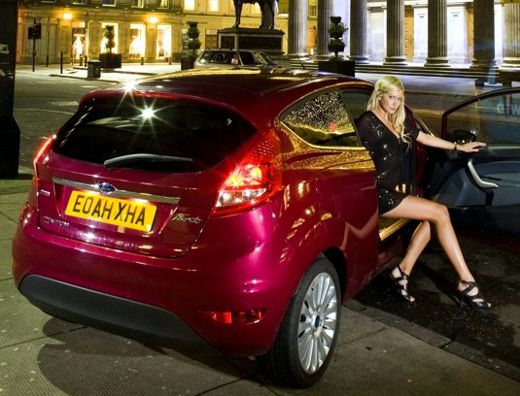 Ford KA, Fiesta, Focus and Mondeo all available for customers with poor and bad credit history. Just apply and we will send you a free quote.
Do you want to pay no deposit or a small deposit? We are flexible.
If you are currently in an IVA or DMP, that would be considered as extremely bad credit history and a deposit might be required. Otherwise we might be able to work around this.
Used Cars or New Car Finance with or no deposit required.