The Toyota that you picked is not available. Is this your only choice or would you consider a similar vehicle if the price is right? How about a good ex demo deal where the price is cheaper and the terms more flexible? Also we do allow dual control for those vehicles.

Thanks for getting back to me. I normally buy a new car, but it has been pointed out to me that leasing might be a better option for me financially. However, I would want a new car. Iíve been looking at the new Auris and the new Hyundai i30, and Iím leaning toward the Auris for a variety of reasons (although the i30 is lovely to drive!). Youíre not the only company to say that the new Auris is not available, so it looks like I might have to deal with Toyota direct. I was hoping to get some competitive quotes first before I made contact with my local Toyota dealer, but that is proving quite difficult. Iím willing to be flexible on terms, and I would be quite happy to go for an ex-demo deal if the car is right, but both the Auris and the i30 only came out in the last 6 months so I doubt that you would have any used models available (the older versions are not as attractive).

Your feedback is spot on and the i30 has aged enough to become an ex demo and good deal. The only Toyotas available are the Avensis saloon and estate. Guess they are not suitable.

We now have several Toyota Auris on really good offers. Cheaper than anywhere else.
---

Please quote for 12 (if possible) and 24 months with maintenance. Fitted with dual controls. Annual mileage 35000 approx. My budget is £250.00 pm.

Fiesta, Focus or Astra would be approx. £200 a month over a 4 year lease. Over a 12 month lease probably triple the price and for 2 year lease halfway. Typically when someone does over 10,000 miles on a car it is approx 10 pence extra per mile. Your 35,000-10,000=25,000 x 0.10 / 12 months = £208.33 per month Then £200 + £208.33 = £408.33 per month and as you say you have bad credit that would increase even more. You are probably better off hire purchasing the vehicle where you can do unlimited miles and not pay per extra mile.
---

I am a driving instructor (an ADI) and looking to lease a black CORSA with dual controls (HE-MAN) for 1 or 2 year period. The car must not be older than 3 years by the end of the lease. Yearly mileage should be about 35,000.

If you want to achieve the best price, the minimum hire is 2 years on a 4 year contract but you can had the car back or swap it after 2 years as we are flexible. Dual controls can be arrange at an extra cost. The best deals work out for the ex demo cars which are normally up to 2 years old but we can get you a 6 months old car however it would cost a bit more than a 2 year old car. If you are interested for me to send you a quote please let me know which Corsa model did you have in mind?

My driving school requirements are as follows:

1. Any Corsa (black colour strongly preferred, but not crucial), any number of doors, any fuel;
2. At most 3 years old by the END of the lease;
3. Dual controls;
4. Deal must allow for 30,000 miles per year;

I am planning to take the lease in a couple of months. I donít mind either 1 or 2 years, whichever is cheaper.

Do you have anything fitting these requirements ? If so what price ?

Please check your inbox, I have sent you a quote proposal.
---

I'm looking for either a Corsa or Fiesta on a 6 month lease fitted with dual controls, can I get a quote with and without insurance please.

Hi Dean, sorry but the vehicles what we have on offer for dual control would be for a minimum lease period of 2 years subject to approval. Curious, why 6 months?

I'm a trainee instructor and my training badge is for 6 months.

Oh, I see. I'm afraid to lease a dual control car, 2 years is the minimum commitment, some of the deals can be offered on a 1 year contract but 6 months would be extremely expensive to lease. Have you thought of hiring a car on a rolling monthly contract?

That's too expensive had prices of £1000

At £1000 a month you might as well buy a second hand car and have cash to spare. To achieve these low prices that we offer I'm afraid the minimum would be 2 years as long as you have excellent credit history. If it is poor then the years will increase according.

Guess, I'm going to have to push and commit to 2 year lease as it still is far cheaper than renting. Can I have a quote on a Corsa or a Fiesta?

Of course you can. Please check your email now.
---

I'd like to lease a car for at least 2 years with a view to buy? Need a car to travel to and from Manchester to Crewe each day.

You have been provisionally accepted and you should have received a text message and or an email with contact details.

Hello support team I have contacted your department on a number of occasions yesterday via email and telephone and was informed one of your team would contact me. When I did contact customer service I spoke to Zac (my customer advisor) who informed me he would return my call within about 30mins or so, I still have not received this returned call? Is there a reason for this long delay when I should have been called back within the selected 3hours time frame when first makings enquires and we are now into over 24hrs since a first applied. I fully understand if the delay is due to finding to correct car lease package, however emails and text messages suggest that you have funds reserved for myself and you will be happy to help me with my car purchase.

He has tried contacting numerous times. I have asked him to drop you an email and text with his contact details so you can contact him directly and sort something out.
---

I have a car which I have leased through yourselves. My service is overdue due to some personal issues which have occurred this year.

How can I help you?

I am now trying to book the service but I do not appear to have a service book. Please could you let me know if this is an issue, and whether you can send out a service book to enable me to get it stamped.

I'm afraid we cannot issue you a new service book. Service books are unique and come with each car. As you have lost the service book, it will cause you problems in the future when you hand the car back to the finance company or try to sell the car on. You will be penalised with a fine. You are best to try and find the service book. If you still cannot find it, then when you take your car for a service you might be issued a new service book and get it stamped.

Where can I get my car serviced?

As you are in Leicestershire, for convenience, you can pick any reputable service garage and service your car in your area. You might like to see if your car needs an MOT too, so you are best to take an offer doing both together, MOT and service, so to save you some money. You might like to see Halfords who do also have some good offers.

Is there anyway I can find out about the previous services that the car had?

That information would be in the service book. We do not keep such records. While you are getting the car MOT'd you can ask the mechanic to look into their computer systems and see if they can spot where the car was serviced before and put that information in the service book for you?
---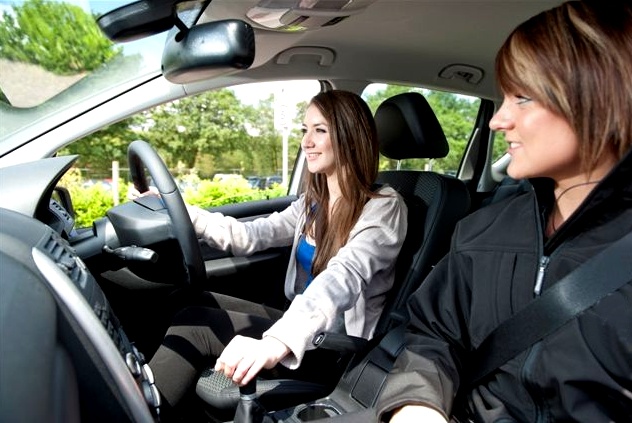 Looking for a driving tuition car, can you please let me have names of a couple of driving schools that use yourselves so that I can get some reviews.

Here are some customer reviews that rate our services. https://www.time4leasing.co.uk/customer-reviews.asp

Have you any reviews from an independent source?

Hi Sarah, you might like to look at this website called Ged&Claire who highly recommend us. https://www.gedandclaire.com/resources/driving-school-lease-hire-companies

Thank you, I did some of my training with the above and was thinking more along the lines of smaller independent instructors if possible.

I can reassure you that we are a very reputable company and work with only the best supplies and lenders in the UK. If you want a dual control vehicle we have a specialist supplier who will allow you to put dual controls in the car. You will need to apply first to see if you get approved then take it from there. What car did you have in mind?