Car Leasing Schemes for Everyone
Automotive employee and affinity benefits schemes, fleets from 10, 50, 100 or even 1,000 vehicles, for a company car, car allowance, salary sacrifice or voluntary, let us advise and guide you.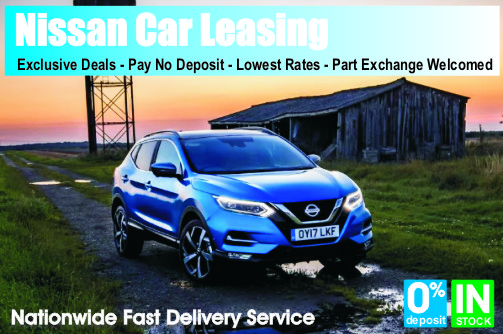 We can help you setup your own employee or affinity benefits scheme for your staff. We offer and operate a series of employee and affinity car benefits schemes that deliver cheaper car leasing and vehicle maintenance deals and services through to your staff and member base.
Any size of company or organisation can qualify for our FREE employee and affinity car leasing benefits scheme which allows staff, members or volunteers to receive great automotive savings.
Meet Car Leasing Staff Benefits Team


Sam

Maria

Chris

Rebecca
Even if you do not run an employee or affinity benefits scheme at present, let us start your commitment to offering your employees, members or volunteers one of the most motivational benefits of all, a discounted car scheme.
These automotive benefits schemes are managed by our automotive partners who run an independent vehicle fleet, finance, leasing and contract hire specialist service. We assist you with all the scheme promotion and marketing to ensure your staff, members or volunteers have access to some fantastic automotive deals as a direct benefit of working for or being part of your organisation.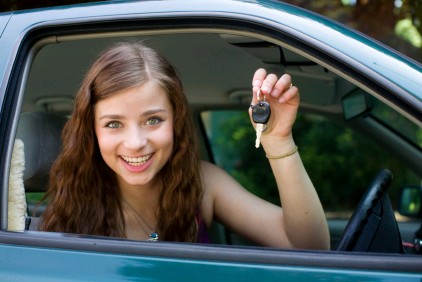 You will receive discounts of up to 30%, discounted after fit options such as tow bars and reversing sensors, breakdown cover, insurance and mileage capture solutions.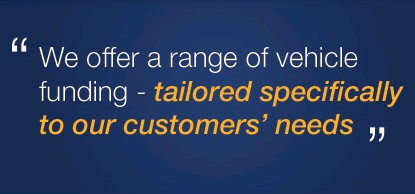 In addition to offering car purchasing, car leasing and car finance, we can also offer maintenance and repair solutions, either fixed price or pay as you go.
This allows your company to save time when completing fuel mileage claims which are all cost savings that are available for your staff, members or volunteers and offers them a direct benefit of working or being part of your organisation.



1. UNBEATABLE Offers for Business and Personal - Flexible Deposits & payments

2. LATEST CAR MODELS NO Repair Costs, Includes Manufacturer 's Warranty

3. CARS PREPARED to BVRLA Standards

4. ALL INCLUSIVE Quotations, no hidden costs

5. CARS DELIVERED and Collected Direct from your Home or Business
6.ROAD FUND LICENCE price includes balance of Road Tax for the first year

7. CARS IN STOCK Immediate Delivery, most cars can be delivered within 3 to 5 days

8. Friendly and Quick PERSONAL SERVICE

9. MEN & WOMEN are welcomed

10. CAR LEASING is cheaper than buying or taking a business or personal loan
With these automotive benefits scheme you will encourage better uptake from your recruitment or membership campaigns, in addition to motivating your team and retaining your existing staff, members or volunteers.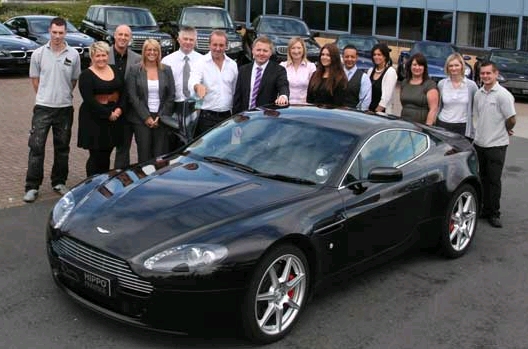 Latest New Models

Best Deals in Stock


1 to 2 Weeks Delivery
Who leases cars from Time4leasing?

Painter and Decorator
Office Business Administration
Industrial cleaner
Daniels
Pharmacy manager
Lloyds Pharmacy
Children's Pastor
City Church Aberdeen
Project Manager
IQ Contracts

Housekeeper
Baxterstorey
BEFRA
RTB CLEANING
Delivery driver
Ocado
First buses
Estate agent
Stockroom manager
Director car rental company

Taffy inns
Cessna Textron
Central Manchester university hospitals
ALL TERRRAIN AUTOMOTIVE LTD

Global Farm ltd
Dr Dunphys
Mobility Scheme Individual
Grasshopper Lawncare
Daceys ltd
Clarity Copiers
Sparkles wales

Brighthouse
Buttercup Childminders
The Wheelie Bin Cleaning Co
Margaret Ann's Angels
Transhock
Swinton Insurance
Volantry Service Aberdeen
Alan F Smart Contracting
Pontybrenin Primary School
Brinks

KASHMIR RESTURANT BRADFORD
Cormac Solutions (Cornwall Council)
G4S Care and Justice Services

We will consider customers even with bad credit, NHS staff that even if their trust does not take part in a scheme, tenants, non home owners, unsecured loans and part exchange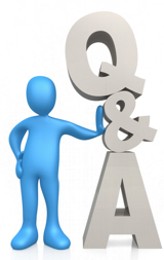 Question: Hi I'm going to start a new job with the NHS and was wondering if you do NHS Staff Schemes and salary sacrifice?
Answer: We do offer really good deals to all our customers including the NHS. What car did you have in mind?
Question: I was looking to lease an Astra Ecoflex would that be an option?
Answer: The Astra which are available are the exclusive, se and Sri which is at £155 to £190 per month (inclusive of vat). The Ecoflex is at £240 a month. That is £95 a month more or £4,560 more over the lease term. Do you think you will save £4,560 by having an ecoflex? My car has ecoflex and I've disabled it, as it is annoying and sometimes dangerous when the engine just switches off when you are standing at junctions or traffic lights and the engine is turned off. Unless you have driven one before and you love the engine cutting out like that? Up to you really.
Question: How about an Astra 1.3 SRi ecoflex?
Answer: Sorry there is no 1.3 engine cdti available. And if there was it would be pretty noisy and not practical as a diesel engine. The Astra with a CDTi diesel engine is the one at £239.86 per month. Or the 1.6 16V Exclusive for £155 a month Or the 1.6 16V SRi for £192 a month please pick one of these?
Question: Ok in that case I need a five door what about a Ford focus 1.6 85 PS S5?
Answer: By the way the Astra is a 5 door, not a 3 door like in the photo. Not sure where you got those details for the Ford Focus. The one that is available is the one with the 16. Zetec engine. Like the one below. Let me know what you want?
Question: I quite like the Focus, but I would need 12,000 mile allowance, not 10,000. What would the difference in price be for the above? Also, what do you get for the package, I.E Tax, Breakdown Cover, Insurance, Service ect ect? Does the payment come from my NHS salary under the salary sacrifice scheme or is it under Direct Debit?
Answer: If you ask your colleagues they will tell you that they are trying to come out of a salary sacrifice scheme. It now costs more money (as in more income taxes) for a salary sacrifice than to arrange it yourself and pay via a Direct Debit. The sacrifice scheme is probably ok still for people that have no other choice because no one else would lease them a car because of their personal circumstances. The prices offered are without insurance or servicing. That is why they are so cheap, but even if you found your own insurance I guarantee you it will still be cheaper. The road tax is included for the first year, then there after you will have to pay for it, but isn't much. Some cars come with breakdown cover, but to be honest the likely hood of one of these cars breaking down is pretty slim. The Ford Focus I offered you is £495 + vat deposit and £199.50 per month (vat is included). For 12,000 miles that would probably cost you another £180 a year more or less, something like £15 more a month. So you would be looking at £214.50 per month. Do you need me to send you more information or would you like to lease this car?
---
Question: I am looking to lease a Golf but have problems as I keep getting turned down. What chances has someone that is on benefits and rents a house have to lease a car even on bad credit terms? Or do I have to own a house would that change anything? Just asking, so I know what to do.
Answer: Your quote request has been passed to the tier 2 team because you slipped through the system as you should have gone through as bad credit leasing.
Question: Is there any hope for someone like me that is unemployed and on jobseeker's allowance income support benefits? Does a customer need to be a home owner or a private tenant?
Answer: Unfortunately if a customer is only on job seekers allowance we cannot help, if a customer was on high rate disability because they cannot work then we have an option with a couple of funders who can help and fund a lease for you. We have one funder who will consider customers on income support and tax credits etc, providing they are on a minimum of £9k per annum. In this case it does not matter if you are a home owner or you rent privately but that does help in a way as if you live in a more stable environment then the funder feels more willing to help. However, the income is key and it has to be £9,000 or more. I hope this info helped.
---

Time4Leasing Customers Love Our Services


Rating 98% - 2,711 votes

Another Happy Time4Leasing Customer


You are in good company as we always aim
for 100% customer satisfaction
Top 50 Personal Car Leasing Clients
Planning and quality control engineers
Probation officers MidwivesResearchers Building inspectorsScaffolders, stagers, riggers Public service associate professionalsFire service officers (leading fire officer and below) Social workersResidential and day care managers Pattern makers (moulds)Seafarers (merchant navy); barge, lighter and boat operatives Financial and accounting techniciansOffice managers Electricians, electrical fittersPublic Service Professionals Electrical / electronics techniciansBusiness And Finance Associate Professionals Telecommunications engineersPrinters JournalistsIT operations technicians Environmental health officersFurther education teaching professionals Electrical TradesArtists Insurance underwritersStorage and warehouse managers Newspaper and periodical editorsMetal working production and maintenance fitters Rail travel assistantsBuyers and purchasing officers Conference and exhibition managersWater and sewerage plant operatives Media Associate ProfessionalsPlumbers, heating and ventilating engineers Metal Machining, Fitting And Instrument Making TradesManagers in animal husbandry, forestry and fishing Building Trades and ContractorsTransport Drivers And Operatives Paper and wood machine operativesManagers And Proprietors In Hospitality And Leisure Services UpholsterersAdministrative Occupations: Communications Glass and ceramics process operativesProcess, plant and machine operatives Youth and community workersImporters, exporters Elementary Administration OccupationsSecurity guards and related occupations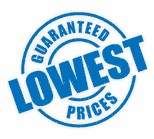 What is Personal Car Leasing?
We will consider customers even with bad credit, tenants, non home owners, unsecured loans and part exchange.