We offer exclusive car leasing deals on short or long term car lease agreements that do not require a deposit and some just a small one.

Fiat 500
Best Car Leasing Deals
from £86.52 per month

Ford Fiesta
Best Car Leasing Deals
from £95.54 per month

Ford Focus
Best Car Leasing Deals
from £101.67 per month

Peugeot 308
Best Car Leasing Deals
from £109.57 per month

Hyundai I10
Best Car Leasing Deals
from £109.16 per month

VW Golf
Best Car Leasing Deals
from £132.56 per month

Hyundai I30
Best Car Leasing Deals
from £136.18 per month

Ford Kuga
Best Car Leasing Deals
from £159.99 per month

Ford Mondeo
Best Car Leasing Deals
from £179.98 per month

BMW X1
Best Car Leasing Deals
from £209.65 per month

BMW Z4
Best Car Leasing Deals
from £246.68 per month

BMW X5
Best Car Leasing Deals
from £409.60 per month

BMW X6
Best Car Leasing Deals
from £429.98 per month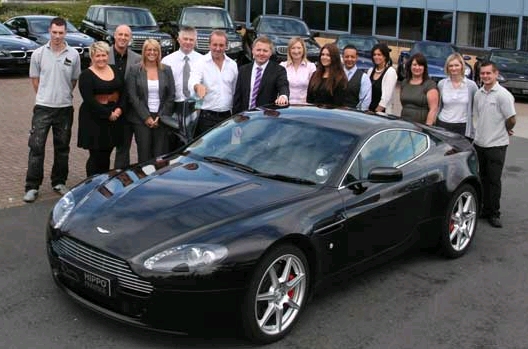 This is the specialist team that supports Time4leasing's valued customers
Time4leasing Car Leasing Forum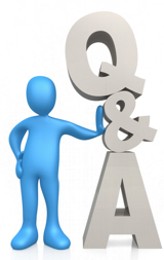 Hi, I work for a hospital and was wondering if I can lease a Fiesta but would like to know what happens to the car after the lease ends.

When you lease a car via our company you can swap, hand back, buy the car, keep it or sell it after the lease has ended. You can also do this after 2 years into the lease. That is why most of our customers lease for 4 years which makes the payments for affordable and as we are flexible we assist our customers to achieve this.

Hi I have a credit score off 744 but I have not been on the electoral roll for 5years. I was told by your finance department they cannot help me as I'm not on the electoral roll. Is there anyone else that can help me please Many thanks

How come you are not on the electoral roll?

As I lived with parents they never put me on it as they did not believe in being on it!!! I am trying to go on the electoral roll but have been told I have to wait till August when it comes out again :(

I'm very sorry to hear about this, being on the electoral roll is required for car leasing.
---

Hi I am an Emergency dispatch team leader and I work for the East of England ambulance service NHS Trust.
I work for the ambulance service so I was looking at the NHS scheme but I believe the trust I am in don't run any schemes so I didn't know if this is something you could help me with or give me some advice.
If possible I was also looking at the Renault Clio and the Peugeot 107 look forward to your response Kindest regards Mr H.

To lease a car via us all you need is to pick a car that you like. The best deals are the ex demo cars that work out much cheaper. All you got to do is submit a form and receive a free quote. Just to make it clear insurance is not included in the price. You have to pay your own insurance and maintenance.

Saying that most people save around £1,500 to £2,500 by leasing an ex demo vehicle and paying for their own insurance and maintenance. Is this something you would like to proceed?

Thanks for getting back to me I would be grateful if you could give me some quotes on ex demo cars that would be great.
I'm looking at the Chevrolet spark, Peugeot 107 and the Renault Clio.

To save you time I will resubmit your quote request for the Chevrolet Spark for now so you get your first quote. Then you will be contacted by my colleague that specialises in finance and assist you with finding you a good car deal with good specs and options and obviously at a good price.
---

Can you explain to me the types of leases that are out there at cheap prices?

Typically, most companies will not inform you via their website the types of lease options that are out there. I am more than happy to let you know.
One type of lease is the closed-end lease, sometimes called "walk-away" lease, which is most common for personal leases today. Others call it a personal contact hire with option to return vehicle at end of lease.
This type of lease allows you to simply return your vehicle at the end of the lease and have no other responsibilities other than possible payment of excessive damage or mileage charges if you went over the set amount.

Are there any other types of leases?

There are plenty, I will tell you one more.
There is another type called closed-end lease which is based on the agreement that the number of miles you drive annually is fairly predictable (say 10,000 or less miles per year which is typical), that the vehicle will not to be driven in any rough or abusive way, and that its value at the end of the lease (the residual value) is therefore somewhat predictable.

How is the payment calculated?

At the time you lease, the leasing company estimates the vehicle's lease-end residual value based on the expected number of driven miles. If the vehicle is actually worth less than the residual value when you turn it in, and the leasing company takes the financial hit, not you.
On the other hand, if the vehicle is worth more than the residual value, and you have the option to purchase, you may want to buy the vehicle, then keep driving it or sell it and make a profit or trade it in and use it as a deposit for your next lease.
This makes sense to look after the vehicle as if it was you own, as if you return it in a really good condition you will have equity in the vehicle.
---

Hi, I'm a registered nurse and was wondering if you can lease me Meriva but my budget is £130?

The car you picked says it is £127.88 + 20% vat = total £153.45 why are you saying your budget is £130 and picked this deal? Is there something I need to tell our web designer to fix to make it more clear or were you hoping to get the price down even further? lol.

I am so sorry. I completely missed the 20% VAT Could I try another choice maybe... And my title is Mrs please rectify if possible.

Is the Meriva your only choice? These type of beefed up cars do cost a lot more than other cars due to their size and engines. If you can spend a little bit more money per month I will quote you on the Meriva otherwise to keep the price under £130 it would have to be a car like the Chevrolet Spark, Clio or Micra. Can you tell me your preference please?

I think I'll settle for the Chevrolet spark hatchback 1.0i LS 5dr. Just to make sure 5dr stands for number of doors right and not previous drivers.Please let me know if you're able to change my initial request or if I need to submit another request. Thank you for your help.

5dr means 5 doors. lol. I will send your extra info to the finance admin team so you don't have to submit again. Your welcomed.

I just wondered if you can help... I applied for a car and still haven't had any feedback from my application. Could you help me trace the application?

You should have been contacted by now. Didn't my colleague contact you with a firm quote?

She did and sent me an application form via email which I filled and sent back promptly but nothing has emerged from that application. Her name is Sue but whenever I do call she's apparently off sick so no one can help?

I'm afraid Sue was sick and that put things a bit behind for her. Please contact the telephone number you were given and you may speak to someone else about your application, it doesn't have to be her only. In the meantime, I will notify her manager so he can follow this up for you. Very sorry for the delay. You will be contacted.

Thanks for your help, I've been contacted. You are a star.
---

Hi, I'm a Weapons Engineer (Ordinance) for the Royal Navy. Do you lease to the military?

Yes we do. What car did you have in mind?

I was looking for a 2 year lease of a Fiat 500 69i Pop in White or Red. My budget is around £140 monthly. I would also like a quote for a Kia Picanto with a similar engine.

The Fiat 500 you picked is not available. Not sure where you got the price of £140 a month. There is not such price unless you mean plus the 20% vat which brings the price to around £156 with the vat.

Have you got other Fiat 500's available?

At the moment the Fiat 500 that are in stock are red and some other colours subject to availability. However as you have bad credit the price will be much higher depending how bad your credit is. How far can you stretch your budget? Also if you have a deposit that will lower the monthly payments.

I thought you might say that. I can stretch it to around £200.

That is great, you should be able to get a decent car for that kind of money.

Could I please get a quote for a 1.2 Fiat 500. A deposit would be no problem. I didn't stipulate £140 as my budget, I can actually afford up to £200 a month, but obviously the less the better. My credit history isn't great so I would expect to be paying more. Would you be able to quote me a price for those with the worst kind of credit rating and we can go from there. I have no CCJs but I do have some recent defaults (Due to missed bills when I swapped banks).

I will resubmit your request for a Fiat 500 so it goes to the right department. Then you will be contacted by my partner who specialises in bad credit leasing. Then you can discuss other cars, options and prices once you get the full contact details.

Sorry just thought of an other question is there any stipulation with what insurance I need?

Have you insured a car in your name before and what is the history with your insurance? How old are you that would effect the cost too?

Yes had insurance in my name before age 35 clean licence.

In a nutshell, How it works, once you know which car you are going to have, the registration number is supplied to you. Then you can get a quote from a insurance price comparison website, something like gocompare, confused.com or go direct to Aviva or Direct Line insurance companies. Follow the link and you will find some really helpful information.
You can also take GAP Insurance. This is recommended and only costs something like £4 a month.
---

Hi, I'm a retired company director and I require a small car like the Volvo C30 for a run around or sports as I already have an E 320 Estate, no finance.

Is this your only choice or would you consider other similar vehicles that are in stock and at the right price?

Yes I would. It s a second car, My E Class Estate is wonderful but dreadful to park in town. So maybe you could give an idea of what you are able to provide. I would consider an SLK, a car I ve had twice.Thank you for your help.

The E Class is a nice car. The SLK is not available. I'm sorry but not all104rre good for car leasing, specially if they loose their value. Please look at the ex demo range and pick a car that is marked with the in stock logo. How about a BMW 1 or BMW X1 for a change?

So sorry I forgot to ask for a quote for 15,000 miles as well as the 10.000 miles. Also is there any restriction as to taking it out of the country, as we have a house in France. Finally, can I use my own insurance broker?

Once you get your first quote you can discuss about more miles with the finance department where they will calculate the difference in price. As long as you insure the vehicle for International travel with your own insurance broker, I cannot see why you cannot take the vehicle to France. However, I would recommend you take GAP Insurance which is about £4 a month and this will cover you even if the car was written off, stolen or severely damaged from a fire or theft. Not saying that this will happen, but better safe than sorry. If you need to know anything else do email me.

I am still awaiting for a quotation from your relevant department. Sorry, I can t make a decision Until I receive this as I want to compare prices.

Would you like me to give you the telephone number so you can speed things up and ask if they can kindly give you a quote over the phone?

I haven't forgotten you. We are at our house in France at the moment but return to UK soon.Can you give me a quote for the Audi A1 Diesel. This is a Personnel lease.It needs to be for 3,years and 15,000 miles.

Part of the terms to lease a car, you have to be living in the UK for at least 3 years in a row and supply us a utility bill or bank statement in your name from that same UK address. Is this the case with you?
---

Please could you contact me ASAP as I cannot find your contact number on your site. Thank you

We only give out our phone numbers once we know what the customer's needs are. This way you get to speak to specialist in their field. What car are you after and what are your circumstances?

I have poor credit due to going bankrupt in August 2011. I am now discharged. I work full time but do a lot of mileage. I desperately need a car. My budget is approximately £300 a month.

As I gathered, you need to speak to one of our specialists who will contact you and help you out. What kind of cars are you after?

I would like a diesel automatic and a five door car. I am interested in a 3 series BMW or c class Mercedes or Volkswagen golf gtd or as a last resort astra cdti elite. The colours I like are black, silver or grey. I hope that you will be able to assist.

I'm afraid £300 a month is not going to get you a BMW 3 or a Mercedes as these cars are leased more than that even for people with good credit history. When a client has bad credit history the APR is higher. If for good credit history it was 8%, for bad credit leasing it could be 12%. Doesn't sound a lot more but £300 a month will raise to £420. So these cars are way out of your budget.

What would an Astra cost me?

The Astra's are pretty much in your budget as a 1.6 engine works out at around £190 (inclusive of vat) if you have good credit history and £239 if you have poor credit history. Be aware as you were bankrupt in 2011, I do believe that stays on your records for many years to come, which means if you have any hope of leasing a car it would be a Hire Purchase over 5 years and you will be asked for a deposit of £1,000 more or less. Does all this make sense and can you raise a deposit?

Yes I can raise a deposit, please quote me happy!!!
---

I am enquiring about leasing a car for my mum. She lives in the UK and is an extremely fit, active, healthy 86 years young. Please can you help? I will be visiting her in July and would be able to help her more then. Thank you

You could lease the car in your name, if you have lived and worked in the UK for the past 3 years, you have a UK bank account, credit history and a utility bill in your name. If you haven't then maybe someone else in the family could produce this documentation? The idea is that you lease the car and make your 86 young mother a named driver on the insurance and as long as she has a full UK driving license. I'm not saying your mother won't live until she is 110, my grandmother lived till she was 106, but in the case she decides to leave us, the car will still be in your name and you can continue to pay the monthly instalments. To receive a quote for a good car deal, you will have to provide the full details of the person that will be willing to lease the car in her behalf. I hope this info helped?

Never thought about that, great idea, thanks.
---

Hi, I'm a carer and I am on high benefit of £480 i am starting workbas a carer in the community and a car is required. I have bad credit and no deposit.

To qualify for a no deposit deal you need to email me about your bad credit history first so I can understand how I am going to help you.

Hello again....i havent been bankrupt nor am i in a debt management plan, i have some county court judgements and outstanding bills such as old fone bills etc, i am in arrears with my tax and water but have came to an agreement to pay a certain amount per week. I start a new job on monday and my first pay will be the end of may in the mean time i am in receipt of benefits which amounts to £480 PER MTH. I have tried every where and i am desperate for a car.

The bad credit leasing deals are for people who did have bad credit history, not have current bad credit. There is a difference. The except if someone is still in bad credit they would have to provide a deposit of £700 to £1,000 up front to be able to lease a car. Then again it won't be a personal hire, but a hire purchase, meaning you would have to keep the car at the end of the lease. Typically a decent car on a lease for bad credit would be around £250 a month. I'm not sure your income is adequate to cover this? I would recommend for now you use the bus, train or a taxi then save some money over a couple of months and then try and lease a car.
---

Hi, I work at Aintree park group practice as a Medical receptionist and looking to lease a Corsa but I'm not sure if the price includes insurance?

These prices are so low because they do not include insurance. It would work out far cheaper to get your own insurance.

I thought so, do you know any websites with the best insurance deals by any chance? I have been a third named driver in someone else insurance for about 5 years.

The trick to get cheap insurance is to lease one of these cars; Polo, Fiesta, Corsa. All really good on insurance. I would use confused.com or compare.com both more or less will bring up the same cheap deals. Do you want a firm quote for the car first? as you will need the number plate to use it for finding the insurance?

I work for the nhs, so that's how I found you off a google search, so these cars do they include car tax and maintenance or is that just the car rental?

Working late. The price we offer are so low there is no room to offer maintenance. The road tax is included for the first year. There after you will have to pay for it. Saying that for these cars it is only £20 to £40 a year. If you want a firm quote for one of the mentioned cars then please email me and let me know.

Yes can I have a quote please, I am really interested, but just waiting for a quote for my insurance. Thanks for your replies.

You should be contacted by my partner who will help you further. If you run into any problems do let me know.
---

I'm looking for a short term lease or car hire. My miles will be approx. 12000 P/A, least could be 12 or 18 months, quick delivery is important. Will consider alternatives

At time4leasing the minimum hire is 2 to 4 years. Even if you leased for 4 years you can return the vehicle after 2 years into the lease without penalties. If you are willing to commit to this please email me. If you still want a 12 month lease go to www.hireinuk.com and compare the listed deals.

Thanks for the reply, if I was to lease for 2 years is there a break in that period like the 4 years breaking after 2? My requirements are likely to change after a year or so.

The break in the period of the lease only applies for the 4 year lease.
---

Cheap Car Leasing versus Hiring - Could Leasing a vehicle prove more cost effective than hiring?
In today's competitive market place many companies, what ever size they may be, are looking to over out do their competitors by cutting down costs they pay to their suppliers.
One cost is business travel which can play a large part in the success or failure of a small to medium business.
If you or your staff need a vehicle for business or personal use, knowing which option to choose should be a major decision for you.

Leasing a car for several years has traditionally been seen as a better option than buying. However, in the last decade or so, businesses have realised that leasing a vehicle represents better value for money than owning the same vehicle.

For example, being tied into a lengthy contract period of time (normally a minimum of 2 to 4 years), or having an unsatisfactory limit on the number of miles you are allowed to put onto the vehicle, before extra charges start occurring.

Increasingly, car hire in the UK can offer a better solution, when it comes to short term leasing, or long term hire, as it is called. Car rental companies believe a small business in particular can truly benefit if the circumstances were right for them. Flexibility can be a huge advantage over other competitors.
If you have a new staff member who is on probation for 3 to 6 months, or may have a relatively high turnover of staff? Do your staff need transport to effectively carry out their job?

The dilemma companies face today is committing to a long-term lease deal, and potentially being stuck with vehicles not in use and that your company is still paying for.

More and more of the small to medium sized business customers enjoy the flexibility that is provided. If, for whatever reason, after 3 months your business no longer needs that vehicle, you can return it to the car hire company with no penalty. Alternatively, there's no problem to renew the rental and go on a month by month rolling basis car hire agreement.

Another benefit of hiring a car on a long term hire contract over leasing is the mileage restrictions.

Typically, leasing a vehicle in most cases will mean an annual mileage cap of around 20,000 miles. Most cases, go over this, and heavy penalties will apply.
A hand full of car rental companies that we partner with offer a 2,500 mile limit per month or 30,000 a year, which in some cases is over double the mileage available on any lease deals. This solution can be ideal for those companies with an active sales team.
Is hiring versus leasing a false economy? A common mistake many companies do it not to calculate all the extras that involve running a fleet of vehicles and think they are saving money by having a "low" monthly rate.

Make sure you're aware of all the extra costs such as the road tax, insurance cover, and servicing the vehicle. As you probably know, management of cash flow for small to medium size business can make or break your company. Therefore it is crucial to know exactly what your costs are, and when they are due.

Like several of our listed partners, we are proud of the transparency and clarity of these costs. Customers on short and long-term deals are sent a monthly invoice with a line-by-line breakdown of charges, and a final total at the bottom. Our partners also give you a dedicated account manager, should you have any questions.

Using a car hire company like one of our partners mean your staff will always be driving a brand new car which are replaced every 6 to 8 months, there's no deposit to pay which you can appreciate also helps with cash flows, and they can help supply your accountant with all the information needed to complete a P11D form.

Of course hiring a car isn't always suitable. If you're confident you and your staff need a vehicle(s) for more than 2 years, leasing probably is a much better option to consider. Which ever way you see it hiring or leasing is far cost effective than buying. Car hire or leasing can have some very attractive propositions for your business, and help companies have a better control over their costs and profits.
Our Latest NHS Customers

Occupational Therapy Assistant : NHS Leeds
Community Health Care Worker : Manchester
Community Nurse : NHS
Porter : NHS Birmingham
Doctor : Harrogate NHS
District Nurse : Work in NHS
Integrated Care Co-ordinator : NHS
Staff Nurse : Harrogate NHS
Call Despatcher : NHS Newcastle
Nurse : St Helier NHS Trust
Midwife : NHS
Clinical PA : NHS Hull
Support Worker : South Warwickshire NHS
NHS Manager : NHS Derby
Physiotherapist : NHS Bristol
Health Professional : NHS
Community HCA : Sandwell Hospital
Senior Sister NHS : Sheffield Teaching
Mental Health Nurse/Staff Nurse
Cambridgeshire and Peterborough NHS Trust
School Nurse : BCULHB
Clerical : Health Care NHS
Medical Secretary : Staffs & Shropshire
Nurse : Greater Glasgow Health Board
Healthcare : NHS Researcher Medical Secretary Dentist : NHS Nurse : Royal Wolverhampton
Psychiatric Nurse NHS
Staff nurse : NHS

Why pay more to the NHS Car Leasing Scheme and Fleet Solutions when you can get better cars and larger discounts from us at Time4leasing.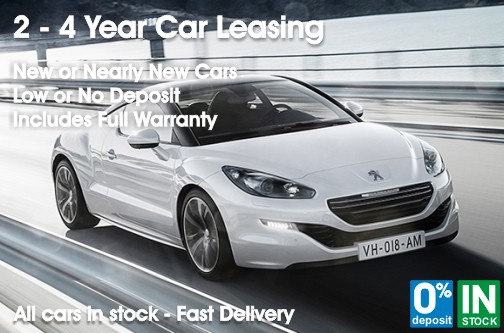 We are great fans of motor shows where we catch up with the latest happenings in the motor industry.

Latest New Models

Best Deals in Stock


1 to 2 Weeks Delivery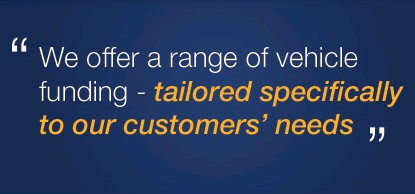 Where ever you work, be it the NHS, a small or large company, if you are a director, manager, doctor, nurse, midwife, porter, you are a salesman, secretary or a PA, a sole trader, we have a long term car hire from our fleet schemes suitable for all tastes and budgets.
Who Leases Cheap Cars from Time4leasing?
Assistant events coordinator
Bliss wedding shows
Construction consultant
Scotnap ltd
Case Manager ICCM
CEO LV Metrics
Manager & retail, moving to minicabing
JD Transport Solutions
Communications officer
Royal orthopaedic hospital

Dentist
Armed Forces SNCO RAF
Diabetes Educator
Birmingham community Health Care Trust
Support Worker Tracscare
Shop Owner Fuel Shakes
Contracts Manager Regal Joinery
Estate Agent FBM
Capita Revenues Enforcement Officer
Sales advisor michael john flooring
Owner of business Fuel Shakes

Account manager HBE
Sagecare
Director JD Transport Solutions
Clinical support worker nhs lanarkshire
Nanny
IT Manager
NVQ Assessor Intrainning
CONTRACTS MANAGER VEOLIA
Technical Architect Rostrvm Solutions
Recruitment Coordinator Compass

Chef Whitbread
IT Analyst Bhagyam Logiciel ltd
Sales Vodafone