NHS Car Leasing - Up to 50% Off

We offer these exclusive deals to NHS Staff that do not require a deposit and some just a small one. All fleet cars and solutions offered with Warranty.

If you work for the NHS, or you know someone that does, are you a doctor, nurse, you know someone that does, take advantage of our car lease offers.


BMW 3
from £188.36 per month
We have many great deals on our website, from brand new cars for customers that have good credit history to nearly new and used cars for customers who have poor and bad credit history.
At Time4Leasing you will find a deal that suites everyone, from city economical cars, to saloons, hatchbacks to SUV and 4x4 vehicles.
All you got to do is apply for one of the deals, regardless if you work or not for the NHS and we will make it our mission to get you quoted the best possible price and contract terms.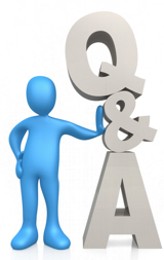 Hi I see on your website you have a car scheme for nhs workers ? I work for Bedford Hospital nhs trust ? Can u tell me about the scheme ? Is it credit checked ? How long can you lease a car ?

Schemes take the money out of your pay check and will affect your tax bill and your pension.

So what is on offer?

We offer alternative solutions to NHS schemes. You pay directly from your bank account as a standard order. This does not affect your tax or your pension.

What about the credit check? Do you still credit check?

You will be credit checked once you agree on a deal. We offer deals to customer with good and poor credit history. That is what makes are different and help a wider range of customers with needs.

Can I lease a car and for how long?

You can lease a car for a minimum of 2 years. Most people lease for 3 or 4 years then change the again to something new and less likely to break down. Is there something else you would like to know?