Executive Car Leasing Forum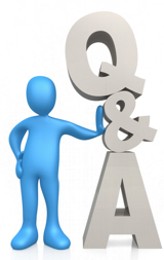 Hi there I still haven't been contacted!

Hi the offices are not normally open to the public during the evening over the weekend. It will be Monday when someone gets back to you hopefully with an offer or solution.

I'd like to know which type of lease to take out and is best for me?

The reason you were not automatically approved is because there is something that needs looking into by an underwriter, hence the delay. You are best to speak to the advisor tomorrow and they will let you know either way if you qualify for a car lease or car finance

Ok, sorry about that, I will wait.
---

If they don't contact me. Have they already affected my credit score ?

As stated we do not credit check. What our systems do is check your details against the UK Elections Role Register to make sure you are who you say you are so to limit the risk that a fraudster can apply in your name. The delay is because you gave us the wrong details and your application has now gone to an account manager who has to look at it manually.
---

Hi Guys, I am interested in leasing a car from you, I submitted a form but I thought I could get an answer quicker this way I have a monthly budget of around £200 (could be a few less or more) I want a Peugeot 308 or an Astra or a Yaris. I have one question however, do you lease the cars with insurance included? and if you have options of 0% deposit that would be even sweeter.

Hi, our systems state that you applied 4 weeks ago and our affiliate partners have tried contacting you but with no success. Prices do not include insurance, that would cost extra. I will track you for a new quote so be aware of this. This is the email address that we have - I assume it is correct?

How much would insurance cost on top?

You should get a quote for insurance from an insurance comparison website and it really depends on the car that you are going to lease, your personal circumstances, homeowner, age, occupation, how long you have being driving, where you live, no claims bonus, etc, etc.

I see I checked and it is really expensive anyway might as well cancel it

Insurance cost would be the same where ever you went.

I live in london and I've only had my license for like 9 months so it is really expensive

Yes it would be. Most of our new customers would lease a 1.2 engine car something like a Corsa, Fiesta which work out cheaper. They reduce the cost of the insurance if they go on your parent's insurance policy and become a named driver. You have to start somewhere?

If they don't contact me. Have they already affected my credit score ?

That's true. I'll check the insurances for a fiesta or cross and phone you guys up tomorrow.
---

My wife and I are looking to lease 2 cars from you if the price is right. One would be a family size car like a BMW or an Insignia and a much smaller car like an Peugeot. Please either email or ring me on my mobile if needed.

Please check your email for an update.

I made an enquire on your website and saw 2 cars of interest. You directed me to your supplier and finance company but the price they have quoted is a lot more. Please could you direct me to the company who can offer me any of the following deals which I saw advertised on your website yesterday.

I assume you know that these low prices are plus vat and for used cars and far higher for vehicles that are newer as in a couple or years old or ex demo which are a few months old. The Peugeot 308 for instance is £109.57+vat=£131.48 and the price is based on if a customer has squeaky clean credit history. If it isn't then the APR will increase and the price. And if you do not qualify for a Lease Purchase agreement, then it will be a PCP or a HP agreement which alters the prices. What were you offered so I can see if the price is right and what is your credit history like so I can see what price bracket you will be?

Thank you for your prompt reply. If the price is going to be that much per month then I may as well consider buying a new car. My wife and I were hoping to maybe lease a car each but we may of under estimated the monthly cost.

If you were to lease a brand new BMW or a Peugeot 308 the prices would be in the region of £350 for the BMW and £250 per month for the Peugeot or more and significantly higher if you were to buy from brand new. Saying that leasing is still far cheaper than buying or financing a car. Have you looked at the nearly new BMW or similar cars that we have on offer, prices are in the region of £270 to £300 a month and that includes the vat? In any case it is up to you how you go forward.

Can you send me over some quotes please on nearly new cars including the BMW and similar. If we could afford to lease 2 cars would they be a bit of discount or could these be put through the books at business rate? 12 month or 2 year lease @ cars approximately 2 years old.

The quoted prices are for guidance only and are based on a 4 years lease. For 2 years lease the prices will be much higher and for a 12 months lease the prices will be astronomical.

So how does it work for business rate prices?

With regards to business rates, the prices are the same as personal, the difference is the business price is mentioned without the vat but you still have to add the vat to the price. The personal lease prices are inclusive of the vat. If you have a business you can charge the expense of the vehicle to your business. If you are vat registered you can claim a portion of the vat back. However, you can only take out a business lease if you are approved by our suppliers. Otherwise it will be a personal lease. You might like to ask an accountant what would work out better for you? I have forwarded your email to your account manager who should be able to make you a good offer.

I am not vat registered, so I guess I do not need to take out a business lease as I won't benefit from the vat. My accountant recommended I take a personal lease and then charge my business the expense of the lease including the miles that I will be doing. Sounds good to me.