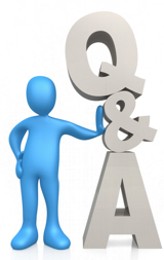 Hi I'm looking for a fairly big family car something like the Mokka or Kuga for a 24 or 36 months private lease hire. I'm finding it hard to get a good price, can you quote on one of your good deals?

A team member will check your quote request, to make sure it was filled in correctly, then contact you within 24 hours. During holidays or weekends please allow 48 hours. The aim is to put you in the driving seat.

Thank you for your prompt reply.

The Mokka you picked is not available. Is this your only choice or would you consider something similar from the ex demo range if the price was right?

Hi I would take an ex demo if the vehicle is going to be similar and the price is right, please let me know ASAP what u have in mind I need it to be spaces I have 2 children and one on the way.

How about the ex demo deals like the Vauxhall Zafira or Renault Grand Scenic which are both 7 seaters, the Meriva, or the Insignia estate? All within budget. Are these of any interest?

I'm not looking for an estate car or 7 seater, do u have anything else I will check these out though.

The Zafira and Grand scenic have flexible seats. As you can have 5 seats and a massive boot or 7 seats and a small boot. If you are looking for a beefed up vehicle like the Mokka, how about the Kuga?

Please quote me on the Kuga, thank you.
---

I am joining the NHS in April as a senior manager and may need to personally lease an automatic car. Can you give me some ideas of cost for 4 door cars from the Audi, BMW, Vauxhall, Toyota, Mazda, Volvo, Honda and Mini models? The lease may be 2-4 years. I will be travelling 20,000 a year and can consider a deposit. Can you also explain what a balloon payment is at the end of the lease - is that for excess mileage? Many thanks. DP

The best deals are the ex demo cars where the terms are more flexible. The best price works out if you lease the car for 4 years.
However, you can return it or swap it for another new one after 2 years. The prices quoted are for 10,000 per year. If you do 20,000 miles that reduces the value of the car and hence you would have to pay for those miles. A rough figure is to add £50 to £75 more on the lease. The balloon payment is the equivalent or sort of what the car is worth at the end of the lease. Lets say you lease a £15,000 car and at the end of the lease the car is worth £3,000 that is what you would have to pay if you want to keep the car. Most people give the car back and if there is any value in the car the sum is used towards a deposit for another new car.
Hope above makes sense? If you have any other questions to ask me today. It now leaves to quote you on a car or two? Audi BMW you are looking at the higher end of payments and Vauxhall and Mini the lower end. What is your monthly budget including the vat to pay for the lease. This is have to include your extra miles.

Thank you for you reply. Could you Quote for what I'd be eligible for with an Automatic transmission for: £175 £200 £250 and £300. How quickly can these cars be made available? Many thanks for your assistance

I will resubmit your request so you get a really good deal based on your requirements.

Can you please provide me with details as per the info I gave you and bare in Mind any NHS alternative discounts would be great. As I'll be working for the NHS from1 April.
---

Hi, I am a NHS employee and your like to lease a prestige car like the Audi A6. Have you got any offers available?

I'm very sorry but the Audi A6 is not available at the moment and it is only for business users. Would you consider other vehicles more suitable like from the ex demo range where the prices are really good? Maybe a BMW, Jaguar or something like that?
Question: Yes, I am interested. Could you kindly send me some offers or let me know where to find them on your website.
Just a few other things: probably I will need more than 10,000 miles/year (12K or 15K - not decided yet) and can I offset part of the cost as a salary sacrifice? similar to other nhs fleet lease schemes? Does it include full coverage, insurance, etc. similar to other schemes? - I am a NHS doctor but I do some locum work under my Ltd Company - can I use it for business lease? In any case, the car will be both for personal and business use. In your experience which lease (personal or business) ends up more affordable?

If you are not Vat registered a personal lease is better as you can claim from your business the full sum for anything you do with the car. You should really consult your accountant as he/she would probably know best. The NHS schemes that some companies offer are seriously expensive because they include everything like insurance and maintenance, but we found that they also add extra money into the payment and hide their extra profit.
Obviously if you do your homework and search around like others are doing you will find out that it is far cheaper to lease direct and pick up an ex demo deal and pay for your own insurance and maintenance. You will save more money, some people save £1,500 to £2,500 depending on the lease. The only thing is the Audi you picked is not on offer. You will have to pick another car like the BMW 3 M Sport, or something cheaper like the Insignia or Ford Mondeo. Maybe you would like something different like the Kuga or something similar?

Thank you for your reply. I understand Audi is not on offer. May I have some quotes for cars that are on offer?

I have just resubmitted a qu157.65 request in your behalf for a BMW 3 M Sport. However, when you get your first firm quote you can discuss with my colleague about other vehicles on offer similar to this one and try and get the best deal possible.
---

Hi, I would like a Nissan Juke, my miles per year are around 5000-6000. Lease for either 2-3 years. Budget is no more than £150 and lowest deposit possible or none at all?

This Juke you picked is not available and it is not a zero deposit deal anyway. If you want zero deposit or low deposit then that is for specific cars from the ex demo range which works out far cheaper than any other option. Can you give me some other alternative cars of interest please?

Thought you may have had jukes still in stock from how it read you didn't have any deals with no deposit?
Answer: Very sorry but the Juke requires a significant deposit. However there are other cars that do not require a deposit.

Ok I understand that, what cars do you have which don't require a deposit, I'm looking to spend around £150 a month, and need a 5 dr family sized car.

It is pretty much stretching it to get a family sized car for under £150 a month (inc vat) and on a no deposit deal, probably a Corsa or a Fiesta. If you push your budget up a little bit more you could get a Focus or an Astra.

Yes the Astra would be of interest, what's the best deal for this car, Also do all your cars come with tax, and delivery etc

Sure I will send you a quote for the Astra. The no deposit ex demo cars come with the first year tax paid, then you have to pay there after. That is why they are so cheaply advertised on our website. If you pick the car up yourself there is no delivery charge. However depending how far you live and want a home delivery there will be a small delivery charge.
---

I'm a plumber and like a 4x4 type vehicle, less than 10,000 per year. I also have mercedes a class on finance with settlement figure of 5000. Do u take part ex to pay this off or not.07 plate avantgarde silver 5 door.

Yes you can use your current car as a deposit, subject to approval and if you exchange it for a newer ex demo vehicle. Would you like a Kuga, Qashqai, Vitara 4x4? something else?
---

Hi, I work for Thomas Cook as a Travel Coordinator and was thinking of leasing a Juke 1.5 but don't want to pay a deposit. Please quote me for 12K annual mileage. 24 month lease, need to keep my monthly outgoings between £175-200 a month

I'm very sorry but the Juke is not available. Is this your only choice or would you consider other similar vehicles if the prices was right? Maybe an ex demo vehicle where the prices are far cheaper.

That's a shame - I know they are popular. Ex demo sounds interesting... What would you suggest.. Main requirements would be: diesel engine (no larger than 1.6) & built in sat nav

This week... free built-in Satnav's with every Insignia, Toyota Avensis and Nissan Micra. Otherwise you pick a suitable car and add a satnav. There is the Qashqai, Focus, Golf, Astra - all good deals.

Cheers, but I'm not keen on any of those models, the only other car I might consider at this stage would be the Seat Leon? 1.6 diesel, 12k mileage.. Please could you also inform me of requirements I will need to meet in order to qualify for personal leasing.. eg. credit, employment checks?

Yes, that is correct.
---

Hi, I'd like to lease a BMW X6 can you help?

I'm sorry there are no good offers at the moment for the BMW X6 as they have expired. However, there are other similar vehicles available, like the ex demo range where you get more for your money. I will send you another similar vehicle to look at and compare and when the adviser contacts you, you may discuss other vehicles and good offers.

Did you have new X6's available at the price quoted and when did the offer expire You should not be advertising new ones if you don't have any?What relationship do you have with the Motor Group?

Deals come and go. All car deals have a square logo next to the car model stating; either (i) meaning ask for status and (IN STOCK) which obviously means in stock. Not sure where the problem is other than maybe is wasn't clear how to use the website? There are several companies within the motor grou, the one you are referring to is a dealer that provide a top notch service to our customers. Why you ask

Why do I ask, well their website seems as if it's connected to you and vice versa. This car leasing dealer too were advertising a new X6 that was not available then admitted there was no way they could supply a new one at the price quoted and the figures showing was for a demo with 28000 on the clock. Advertising something that is not available and couldn't possibly be at the price quoted is a bit odd don't you think?Also when is a demo not a demo, I have not heard of a dealership with a demo so old, surely a demo is a couple of months old with low mileage? So what X6 do you have?

Most car leasing websites advertise all the car models from each manufacturer that they have on offer. We do this for comparison reasons. We advertise new, ex demo, used and for bad credit history customers. The BMW X6 was on offer as an ex demo and as I said the offer expired as the last one was leased to some luck customer. Not sure why we would have to remove our cars from our website because some are in stock and others are not? The cars are going to stay there until one day they come back into stock, if not as new, as ex demo or used. Ex demo tend to be 3 to 12 months old and used 12 to 36 month old. We will only know once a quote request is placed and an adviser works closely with you to get the best possible deal. At the moment there are no indications for a BMW X6 coming back into stock on a good deal. Sorry we do not have a brand new BMW x6 available. You might have to go direct to a BMW dealership themselves but I guess the prices are much higher and the terms and credit history requirements much stricter than ours. If you need anything else do let me know
The BMW X6 is now back in stock for anyone wishing to lease one.
---

Good Morning, I have been trying to fill in an online enquiry form but the website keeps crashing upon submitting my details?? Could someone please come back to me ASAP please? My contact number is...

Hi, are you getting a server 500 error?

I managed to send it through Thank you. Just waiting to hear back now.

I'm afraid due to the holiday break, it will probably be tomorrow on wards that customers will be contacted again.

Hi Steve, sorry to bother you. I have had a call from your affiliate partners that handle the finance side of the car lease and they said I have to contact you with regards to any short term leasing options?? I specifically stated in my email message that I was only interested in short term Leasing however they say they look at either 4/5 years? Do you offer the facility to take a 24 mth lease?? Thanks

Hi Chris, not sure who you spoke to. Of course you can lease for 2 years but that will depend on your credit history score. What would you say it is like?

Well I have no CCJ's, no bad debt, no history over credit payments so it won't be an issue as far as I'm concerned? I'm looking at a max of 24 moths as its for business and I have a car allowance with my job role

Can you clarify what do you mean you have no credit history? If you have no credit history, as in (loans, credit cards, debts, etc) then it is worse than bad credit history. If you wish to lease a car for just 2 years then it is possible but the price will be probably far more. You can also lease a car for 4 years to the price down and then after 2 years you can trade it in and move to another car by paying the difference. Was this info of any help?

No I have had credit cards. Loans and mortgages. What I meant was I have no bad credit with respect to not paying etc

In that case, I cannot see why you were not given the option for a 2 year lease, as I understand it it will just cost a bit more per month. Do you want to call our affiliates again and clarify this or do you want me to contact a manager in your behalf?

If you could contact them on my behalf that would be great thank you

I have notified your account manager to make contact with you again.
---

Please call me on this mobile phone number. I have completed the online form this morning, but no response yet. I saw an add for a Peugeot 5008 GT lease @ £216pm and I am interested and have questions which I would like to discuss. Thanks

Hi, I've checked to find you on our systems with your mobile phone and your name but have not found any online form complete. Where these the details you used? or something else? What email address did you use? please advise kind regards Steve

I used email xxx and mobile number xxx. Can and do you want to sell me a car or should I go somewhere else? Can you call me to discuss my car lease requirement please? I donít see a number where I can call your business and that already seems dodgy. Maybe I am wasting my time.

Time4leasing is a car leasing broker, not a lender. We compare the best deals from the best car leasing suppliers from around the country. That is how we work. It is not with us you will be speaking but one of our partners who will offer the finance. No different with car insurance. You don't speak to GoCompare of a Meerkat but one of their suppliers. I'm afraid there is no form for your request. But that is not a problem as I can still put you in touch with one of our supplier who will try and offer you a good deal. I hope this is fine with you?

Ah, sorry my bad mistake. Sure, please ask one of our partners to contact me.
---
Brand new car verses ex demo?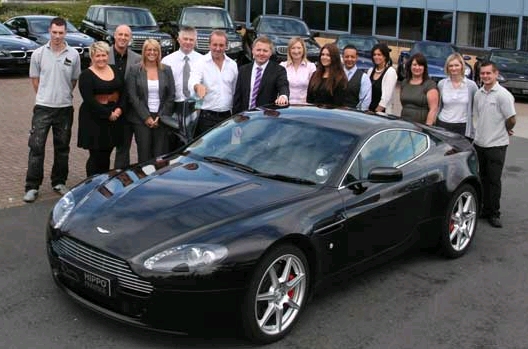 Most brand new cars that can be brought outright or leased on finance direct from the manufacturer or via a car leasing broker can take up to 3 to 6 months for delivery. In some cases if the cars are marked as in stock, these cars only take a few weeks to be delivered.
These new cars most the times require a deposit of 3 or even 6 months up front payments as a deposit, plus you are going to have to wait for months for a delivery if the vehicle is not in stock.
On the other hand ex demo cars are ready to go from the moment you set your eyes on them. The delivery can be executed within days from signing contracts. Most ex demo vehicles don't require a deposit or just a little deposit which is used to secure the vehicle and can be returned if you wish or used towards the finance which will lower the payments.
Most ex demo cars are a few months old and some maybe a few months longer and that is why the prices are much cheaper than leasing new.
Some customers save as much £2,500 to £5,000 by leasing an ex demonstrator vehicle instead of a brand new one.
Another advantage when leasing an ex demo vehicle is the fact it is not brand new and it doesn't have to be returned in a mint condition.
Any minor imperfections that may have occurred from the previous driver are over looked when returning the vehicle* - as would be expected if the vehicle was brand new out the box and you will be charged for the minor repairs.
All ex demo cars come with a full manufacturer's warranty and are prepared to BVRLA (British Vehicle Rental and Leasing Association) standards for your peace of mind.
* please check the dealer's t&c's carefully before you sign the contract, as the terms and conditions will vary depending on the vehicle.