Hire Purchase Car Finance Forum & Reviews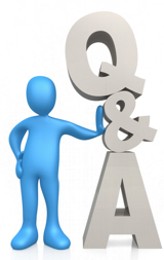 I am sceptical about car leasing and would like to know how it works. I would like a new car as I need a car with more room now I am expecting my first child but at a price that is going to be manageable thank you, I look forward to hearing from you

To keep it simple. If you buy a car you have to pay for the whole value of the car and if you want to change it in 4 years time you will have to find a buyer and sell it. You will have to either pay cash for the car or take a loan and pay the interest to pay for the car.
If you lease a car, you only pay for the use of the car and not the whole value. If the car cost £10,000 to buy and after 4 years you wanted to sell it, lets say you get £4,000 for it. When you lease you pay for the £6,000 plus interest. That technically saves you £4,000, plus you don't have to sell it or find a buyer as you just hand it back to us. Insurance, taxes and servicing applies to both circumstance when you buy or lease.
Now when leasing, you can pay back the money on a monthly basis. Some deals come with no deposit (if you have good credit) and other good deals require a small deposit. If you lease from a dealer they might ask you for 3 or 6 months payments up front. We don't with our cars that are on offer. Did this make sense? Do you need to know something else? Or get the ball rolling and get you a firm quote?
---

Hi, I submitted an application and was wondering what the status was?

As discussed once you are in a position to provide your advisor with your bank information he can then process a credit application and start looking for a car that suits your needs. It does appear as though we should be able to get a successful approved application with our panel of lenders, so look forward to hearing from you.

I just wanted to confirm before going ahead with the credit application that you think it is likely that you will be able to find me an auto audi a1 or a3 that is less than 1 year old with low mileage for around £200-250 a month with no more than a £500 deposit as this is what I'm looking for so do not want to have a credit search run on me if this is unlikely. I look forward to hearing from you.

You are more like to get a slightly used Audi A1 on a Hire Purchase finance agreement that will be within your budget.

I was looking to get an Audi A3, this is the sort of thing I would be interested in but would prefer the car to have a smaller engine and slightly lower monthly payments.

You can have either cars on a HP agreement but it will be more like £240 a month for such expensive cars.
---

I made an enquiry on your website yesterday and was contacted today by someone from your credit finance team. I sent them a picture to say this was the sort of thing I was looking for or a BMW 3 series. I gave them approval and they ran a credit search and only after told me they do not offer the deal as they only offer deals on used cars. I said this is a used car. They said it is a lease deal and they do not offer lease. I said it says hire purchase on it. I am not happy because that company has now run a credit search one and cannot offer me deals that I am looking for. Please can someone call me to discuss.

I have looked into the deal for you and it would appear that you are a bit confused by the wording on our site which is why you also sent the screen shot to your advisor. I have listened to the call with a Senior member of Management and also spoken to your advisor and everything that he mentioned to you was factually correct.

Then why can I not have a contract hire on a used car? It is a used car than I want.

Contract hire is for brand new cars only. PCP Personal Contract Purchase is for used cars. You can't have a true leasing product on a used vehicles, you can only have PCP or HP which is what your advisor tried to explain. So basically, if you require true leasing then the only option is CH as in Contract Hire on a new vehicle.

What Lease Purchase?

PCP and LP work in a similar way to leasing, referring a third of the monthly payments to the backend of the agreement which in turn makes the monthly payments more affordable and did explain that this is how we advertise the deals. You were proposed to Barclays and we received an acceptance this afternoon. Your advisor is going to call you shortly and advise that we have an acceptance in place and to advise that he has found a couple of cars for you within your monthly budget.
You might like to look at these popular ways to finance your next car.
Popular Finance Types
Car Leasing Finance Options Explained
Return Vehicle
Balloon Payment
Charge Extra Miles
Hire Purchase
You pay nothing extra to keep vehicle at end of the HP agreement and you can drive unlimited free miles
No
No
No
Personal Contract
Purchase
Option to purchase by paying deferred balloon payment, return or part exchange with a guaranteed future value
Optional
Optional
Yes
Contract Hire
Most vehicles have to be returned and some you can buy
Yes
No
Yes
Lease Purchase
Must purchase vehicle by paying the deferred balloon payment
No
Yes
Yes
Personal Loans
With over 200 car finance lending options, choose a car from any dealer or our advisors help you find the perfect car
No
No
No

Many thanks for explaining this to me

Your welcomed
---

I would like a Citroen C1 Hatchback 1.0i VTR 5dr for 24 or 36 months and I do around 8,000 miles a year.

The Citroen you picked is not available. Is this your only choice or would you consider other similar vehicles like the ex demo cars or the HP car deals which work our far cheaper?

Do you have any other C1's available at all for personal leasing on any basis, I would prefer a vtr model, 5 door.

Sorry there are no 5 door C1 available. There are really small to have doors. However, I will send you a deal that is showing up as available. Why would you want to pay so much for this Citroen?

I'm looking for a smaller car for every day town driving but really need a 5 door just for ease of carrying kids around! Obviously looking for it on the cheapest deal avail but would prefer to have something that looks a bit more "sporty"! What other vehicles do you have an option for?

In my personal opinion, I think the C1 is a very dangerous vehicle to be carrying around kids, compared to other bigger family cars, wouldn't want to crash in one of those. For something safer, 5 door and around £120 to £150 with vat I recommend something like the Micra, Polo, Spark, Corsa or Fiesta from the ex demo HP range. Which one would you like a quote?

Can you get me a quote on a corsa and a fiesta please?

Forgot to say the best deals work out if you lease for 4 years but you can give back or swap the car after 2 years.
---

Can you explain what the numbers are all about? Does the customer have to give a deposit? Who pays the credit facility deposit? Who pays the completion fee? I assume the customer pays the £330.12 x 60 months? Can you help me here please?

When a customer cannot get a car lease from the normal main stream funding facilities, then we have to turn to alternative funders who base the car leasing on no deposit deals. Basically they offer a glass guide retail advance, the credit facility is built into the payment and included in that monthly figure, the completion fee is on top of the last payment. Yes the customer pays the 60 payments of £330.

Can you do me a better price than that?

Don't forget we are offering you a HP deal, which mean hire purchase, as in you get to keep the car at the end of the lease. You are not hiring it to give it back but to keep it and either keep driving it, sell it and make some money or use it as a trade in deposit for another car.

Oh, I see. Still can you do me a better deal please?

We may be able to offer it a bit cheaper it all depends on the tier you are approved on. Some companies advertise the deals slightly lower and say subject to status and have the higher tier reason to fall back on.
As for deposits go, we have another lender who write that bit deeper however they will only offer a trade lend, so deposits will vary between glass guide trade and what we have given for the car, if we were to ask for a £600 deposit we may still need more or in some cases less.
---

I'm looking for a Nissan Juke / qashqai type vehicle for no more than approx £250 p-m incl vat. For 2/3 years. Can pay small deposit, but preferably no deposit. Can you help?

Sorry the Juke you picked is not available at the moment. However there are plenty of other Juke models available. Is this your only choice or would you consider other similar vehicles?

I take it when you say the Juke is not available, means that the stock showing online is incorrect? What other vehicle do you class as similar to the juke that is available?

There is a Juke in stock at the dealership, but not the one that you picked. The other models are listed as they can be in stock at any given time, but as you have bad credit the cars are specific.

What cars are available for bad credit and are they brand/fairly new and what sort of prices?

The good car deals are the ex demo, most cars are 6 months, some a year old to a couple of years at the most. In excellent condition and include manufacturer's warranty. With your budget of £250 possibly a Fiesta, Focus or Astra type vehicle. Depends on your credit score. Would you like me to start quote process?

A fiesta would be too small, but an Astra or focus type sized car would be ideal for us. Yes if you could go through the application process and see what's available.
---

I'm looking for a Audi A3 sized car which is at the top of my budget spend.

The Audi A3 is not available. Is this your only choice or would you consider other similar vehicles in stock maybe from the ex demo range where the prices are much lower?

Yes I would consider other options, the cheaper the better. Please provide me with the prices for a 1 month lease, and also prices for longer term. I would also like to know if insurance is included, and any other details/additional charges I may incur?

For 1 month lease? not sure what you mean? if you mean to hire a car then try our sister website www.hireinuk.com and compare the partners. If you mean 2 to 4 years lease then email me.

Thanks, I'll check out that site. Please do send me through similar options to my initial enquiry, and answer the question about insurance.