Latest New Models

Best Deals in Stock


1 to 2 Weeks Delivery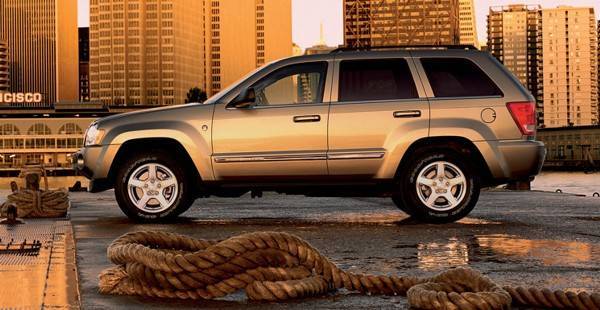 The big news on Chrysler's New York Auto Show stand was the all-new Jeep Grand Cherokee. At first glance, you'll notice a harder-edged, more butch style evolved from the current model. Very large flares over the wheel arches, a squared off rear hatch and proportionately more shallow side-glass give the Grand Cherokee a much tougher looking stance. Except at the front, where the Grand gains rounded headlights with an almost Jaguar-like fluted bonnet. The new styling works, while remaining instantly recognisable as a Jeep.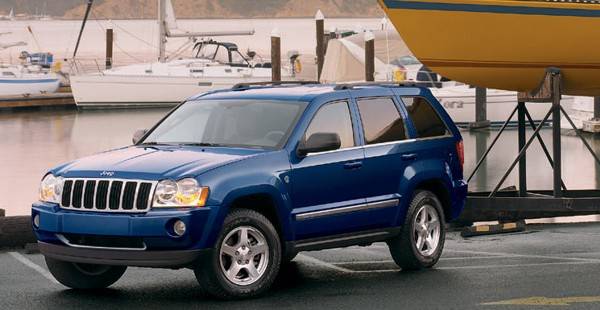 Inside, the styling has been brought up to date, and real effort has gone into making the tactile surfaces feel of a higher quality. Engineers even sought to reduce the number of panels, and hence, join points, to enhance the perception of quality. The Grand Cherokee does, though, remain resolutely a five-seater at a time when competitors such as the new Discovery offer seven. Chrysler bosses say that this is because their customers say that a manoeuvrable size is more important than seven-seat capacity. When pushed, though, they do admit that the market may well demand a seven-seat Grand Cherokee and that they've been looking at the best way to achieve that.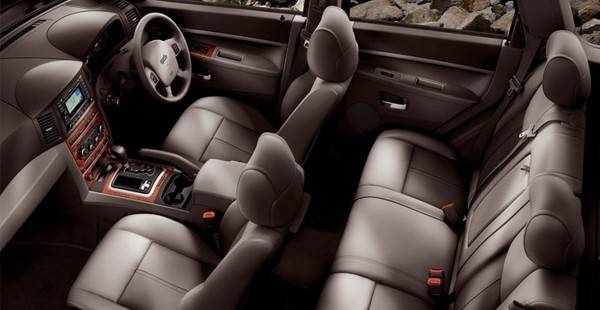 When it goes on sale in the U.S. late 2004, the Grand Cherokee will offer a 3.7-litre 210bhp V6, a 4.7-litre 230bhp V8 and a storming 5.7-litre 325bhp Hemi V8. The new Grand will be even more capable off-road, too, with a highly advanced electronic limited-slip system on the front, rear and centre differentials. New right-hand-drive Grand Cherokees will go on sale in the UK around the middle of 2005, by which time the engine choice will expand to include the2.8-litre turbodiesel offered in the smaller Jeep Liberty. Chrysler chiefs told 4Car that prices aren't likely to increase by much over current model prices.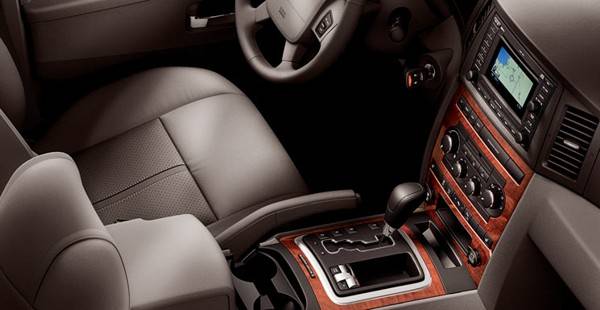 Jeep's executive off-roader, the Grand Cherokee, has generally been able to cut the mustard off-road, but given how few customers actually take their big Jeeps into the wilds, the company decided that only a 'quantum leap' in terms of on-road dynamics would do when it came to replacing the model.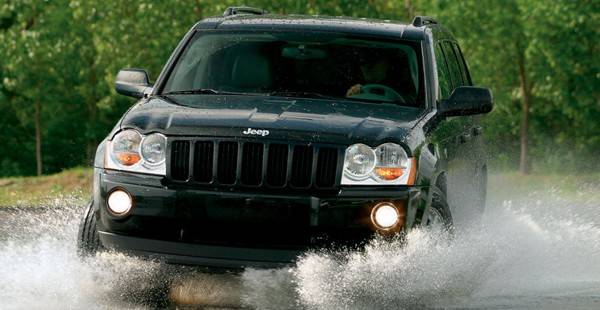 On sale, the latest Grand Cherokee retains quite a few of the previous model's visual characteristics, such as the seven-slat grille, raked windscreen and minimal overhangs. So this is an evolution of the old Grand Cherokee, in terms of style, if not substance.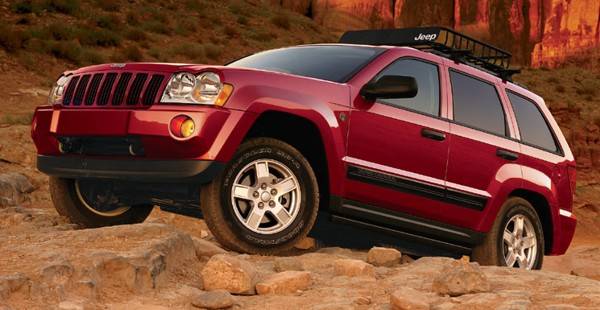 Under the skin, the latest car is all-new, and a big improvement, dynamically at least, over the car it replaces. It gets independent front suspension, rack-and-pinion steering and functions like electronic stability control and electronic locking differentials for the first time, helping to make the Grand Cherokee genuinely competitive among its rivals.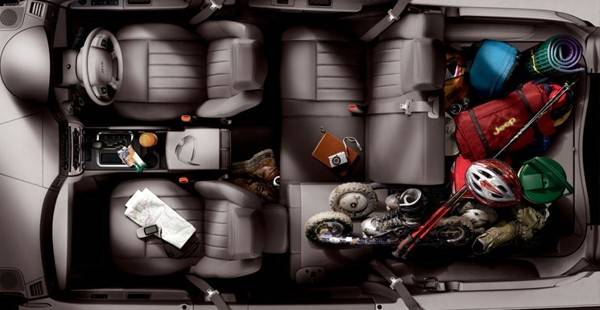 It's keenly priced, too, with base models starting from under £30,000, while even the well-equipped, top-spec 5.7-litre Hemi Limited is only £37,995.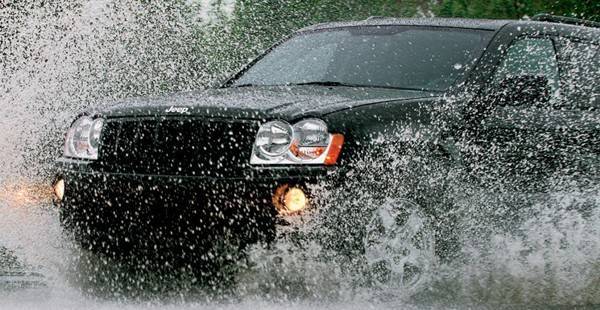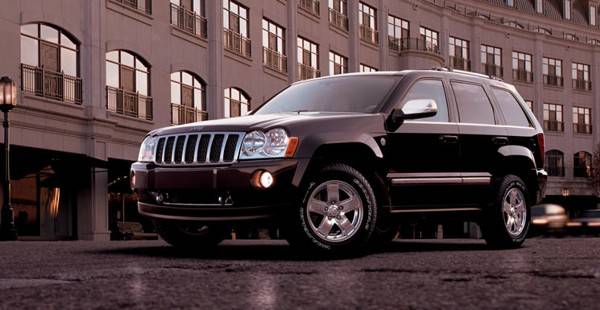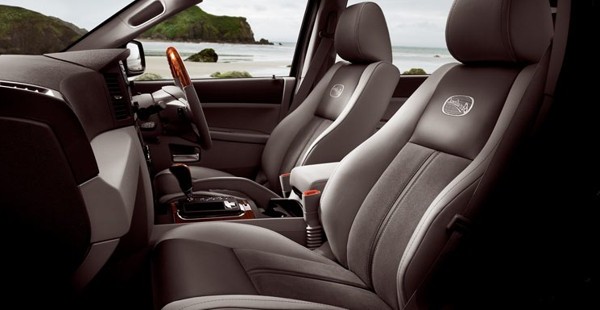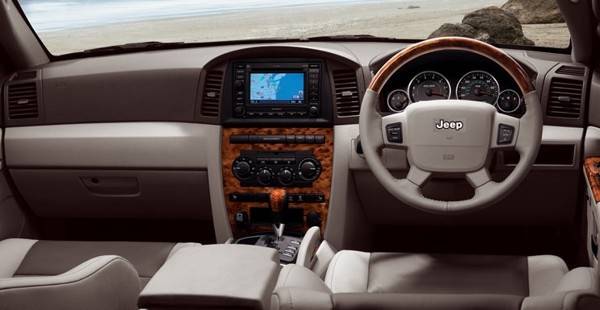 Latest New Models

Best Deals in Stock


1 to 2 Weeks Delivery
Jeep Car Leasing Forum & Reviews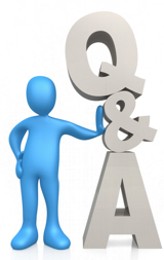 Does leasing companies not lease all kinds of cars or just a few. What is the difference between leasing and hiring or renting?

Renting is a term the Americas use, where the British call is Hiring. Hiring is normally for people who want a car for a few days, weeks or a month or two. It is extreme expensive but it is convenient specially if you want a car for short period of time. Leasing is split into two main categories business leasing and personal leasing and works out cheaper if you keep the car for 3 to 4 years.

What lease type would be best for me?

You would be classified as personal leasing. With personal leasing there are a couple of popular types. The first one is Personal Contract Hire (PCH) and the other Personal Hire Purchase (PHP). The first one you "hire" the car and then give it back after the lease ends. The second one you "hire" the car but you keep it at the end. Some people take a PHP and just before the lease ends they give the car back and use it as a deposit for their next car lease.

Can I lease any car I like?

Not all cars are available for leasing. Leasing is only good with cars that keep the most of their value by the end of a lease. Remember you are paying what the car looses in value. You are not paying what the car is worth. In that case you might as well buy it, but you will pay the full price.

What about if I had poor credit history?

Now for bad credit leasing. If your credit history is really bad then you will probably only be considered for finance. The car is used as a guarantee against the loan and if you don't pay the car will probably be taken away from you.

I currently work for the NHS and work within a community setting which requires me to drive to patients in their homes. I usually do about 3000miles pa in business and 7000 private miles a year. I would like to find out which is the best scheme for my kind of work, what the conditions of the scheme will and how much I will be paying roughly in a month. I'm looking for a minimum of 2 years with the scheme.?

At time4leasing we do alternative car leasing to the NHS Schemes. The NHS Schemes are proven to be extortionately more expensive because they include maintenance, insurance, fees, road tax and lots of extra profit. With time4leasing the best deals are the ex demo which work out far cheaper. All NHS staff save around £2,500 at average some even more. With that money that you save you will have to pay for your own insurance, road tax and servicing. Even if you deducted those extras from the saving, you will still be left with enough money to go on a long holiday or spend it on something else. Does that make sense? You need to tell me how much you want to spend per month on the car lease inc the vat and I will give you some suggestions of good cars to lease. Then you can tell me which one you like and I will get you a firm quote proposal and then you can evaluate if you want to proceed.
---

Hi I've just put forward a application for lease of a car on your website, there's so much on there I can't understand what happens next? I stated in my application I wanted personal lease when actually I wanted PCP as I intend to buy the vehicle at the end. What happens once I've submitted my application? It's a little confusing reading through everything on the site, but that's not a bad thing!, many thanks

To clarify PCP is Personal Contract Purchase which is on the pull down menu for you to pick. However, with poor credit history, the solution could be HP which is you Hire, pay and then car is yours but without a balloon payment at the end. You just pay a bit more per month to keep the car. Also you can do unlimited miles and no worries what happens to the car.
You should have received a short email outlining what happens next. However, the delay could be that an account manager advisor has to speak to you first and they normally work during the week. Also your application was not automatically accepted and someone has to speak to you. This could be either you are not on the Electoral Register or your address history is a bit patchy? or some other reason? If you need any more info in the meantime please do contact me.

Hi Steve thanks for your swift support, I can confirm I have received an email, it went to a different inbox. They have also sent a text too. I'm happy with any agreement which entitles me to own the car at the end, would I be able to pay more sometimes if it were to be successful?. I don't understand the electoral role thing, I'm sure I'm registered as I receive voting cards at my current address, when I search my name it appears as registered at my address how ever I know it doesn't show on credit profile, it's a bit of an odd one. I'm hoping something can be arranged and look forward to the prospects of a new vehicle, unfortunately my 08 plate 525 was involved in an accident last Saturday, declared total loss, I'm gutted about the car! But these things happen in life unfortunately. Thanks for your support I'll look through the email.

Sorry to hear that, you will be contacted once an advisor puts something firm together for you.
---