Mitsubishi Car Leasing Forum & Reviews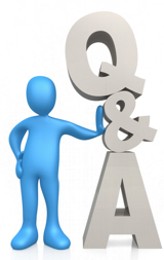 Hi I work for Cisco as an IT Analyst and I have applied via your website and I have not got an acknowledgement email. I do understand, it could be because it is a Sunday, that I haven't received it. But I am presuming that this is an automated system, that should email me back and hence sending you the email. I think I had asked for a quote for a BMW 1 series, Automated Car. I am not sure though. I am looking for a Automatic transmission Car. I am happy to pay a deposit as needed and will need your help, about option I will need in terms of lease. Monthly budget being around £350 PM (incl. VAT)

Just so you can be aware that Cisco has company contract with leaseplan.co.uk, so I am expecting a quote from them too. And was curious to know if you and they function differently?

I will resubmit your request for a BMW 1 which is in stock and at a really good price and then can you let me know that you have received the automated confirmation email?

Yes I have received it, many thanks, I wrote the wrong email address. Not good. lol. What happens now?

You will be contacted by an advisor or you will be sent a firm quote proposal and then decide if you want to go ahead with the lease or not.

---

Hi, I have a poor credit rating and no deposit, however I have a good salary and a car allowance, so can afford to pay for it. I cover approx 17,000-20,000 miles a year and need something that's economical, upwards of 50mpg. My budget is £200-250 per month. Are you able to provide me with a quote please?

Some car dealers ask for £1,000 or even £3,000 depending on the deal. When we say a deposit is required for a specific car and deal, some car deals require £250 and other cars £500. However, I will see what I can do for you. I will send you a quote.

---

Hi, I'm a soldier and currently with the Her Majesty's Armed Forces. I had a couple of cars in mind and was wondering if I can apply for a car lease?

Yes you can apply for a car lease. I will send you a couple of quote so you can evaluate but you will conclude that car leasing is far cheaper than buying or even taking a car loan.
---

I'll be honest I've given false details as I'm unsure of the legitimacy of this website due to the lack of contact details. Only the email address is correct. I'll be happy to provide some correct information if someone emails me with a contact number.

Our full details are on our website, if you look for them in the right place. We only give out our telephone numbers once our customers apply online and provide their details and in turn we check and confirm if they are correct and legitimate. You will need to provide your correct details otherwise our automated systems will flag you as fraud/false and delete your request. If you are looking to establish who we are, here is some info about us. https://www.time4leasing.co.uk/whytime4leasing.asp

So what would your address and telephone be if I did want to contact you?

Time4leasing is a trading style of White Hat Projects Ltd - Head Office Address: Central Boulevard, Blythe Valley Business Park, Shirley, Solihull B90 8AG, West Midlands, England, UK. Contact Number 0845 643 4315. Company House Registered for England and Wales, Companies House, Crown Way, Cardiff, CF14 3UZ. To obtain a firm quote from us, can you please confirm your name, address, date of birth, contact details and what car or cars are of interest so in turn I can track you for a quote?
---

Hi, I am waiting to get a quote from you guys on a Mitsubishi Colt

In all your applications we informed you that our affiliates car leasing broker partners were to assist you. Looking at the notes, it states that your application got cancelled. Can you please let me know why this is the case?

When I contacted your partners, they told me that they do not offer lease hire on used cars so I had to make the application again by clicking on a new car link as advised by the account manager.

Why would you want to lease hire? The best option is the PCP which means you pay just a few pounds more per month then you lease the car and at the end of the lease the car has a guaranteed future value where you can either hand the car back, sell it or use it as a deposit. However, if your credit history is poor then the solution would be a HP (hire purchase) which mean you pay more but the car is yours to keep and at the end of the lease you pay nothing. again you get to keep the car, sell it or trade it in. please advise

I don't know, I do have fairly poor credit, but want to keep my monthly payments as low as possible. imp not bothered about owning the car at the end.

Then I guess it would be HP as a solution. However, £110 is not going to get you even a used Colt. Looking at the deals on the time4leasing website there is one for £160 a month. Is this something you can afford?

160 a month for hire purchase? so I would own the car at the end?? possibly yes.

This would be for a used Mitsubishi Colt (probably approx 3 years old). The £160 is a guide price and will depend on your credit history which I do not know and cannot check. However your account manager can. I'm a bit surprised why he didn't recommend this or did he?

He just said that for a lease hire I would have to make another application on a new car. my Experian score is around 160.

The lease hire as a term does not exist so I am not sure what you mean. I have asked them to contact me to explain. I will be in touch in a few hours as I need some feedback first

hmm ok I mean just contract hire? just where you rent the car and give it back at the end

There are specific financial rules governed by regulations for contract hire. Most suppliers want the person requesting to lease the car to have excellent credit history and working for a business who will pay for the lease. I believe in your situation you will more likely be approved for a HP (Hire Purchase) where you lease then keep the vehicle. Another option is PCP where you lease the car then you give it back at the end with the option to walk away without any balloon payment or penalties. I believe Mark is going to contact you again and make you an offer. I hope this helps.
---

Hi I am currently working as a Doctor for the NHS, I sent an online enquiry form last night for a Mitsubishi Colt under NHS leasing but I still have not received a reply

You should have received an email confirmation. Looking at your application, can you confirm how long have you lived and worked in the UK? please advise, regards Steve

I started working in UK this August. I lived in the UK from 2005-2008 but I was away and just returned to the UK this May

Hope our partners can help you but as I understand it, a customer applying for car leasing or even car finance has to be living and working in the UK and be on the UK Elections Role for at least 3 years or more before they can apply for a car lease or any type of car finance. You may wish to verify this information. I hope this helps

So my info has been relayed to your partner and they will get back to me?

That is correct, because you have not being in the country for long we have to try and help by using one of our specialist partners. Have you being on the UK Elections register since 2008?

I registered this year

Do check with your accountant, but I do believe one main factor to be able to lease a car is to be on it for at least 3 years or more. We could try and get you a car by leasing it in someone else's name and you pay from your bank account via a direct debit. Have you someone else in your household who has this requirement and they can lease a car in your behalf?

I am the only person who may be eligible. I did live here for 3 years before but its just that I have returned recently.

You can trying helping yourself and improving your credit history by converting your International driving licence to a UK one. This will help because it is like you will have proof of UK ID with your current home address on it. Also having UK bank account, UK Credit cards is also good because it will build your credit history file. I'm afraid until you sort this our and 3 years go by I do not think anyone will give you car finance. Still wait for our partners to contact you as they may have a solution but do not feel disheartened if they cannot help either because we have tried our best. You can in the meantime hire a car as in rent it for now or buy a car.
---

Hi, with the car lease if possible I would like a tyrecare package. Would prefer a diesel with a towbar. I am nightshift tonight (23/12) available from 1500 hrs on 24/12. Thanks.

Hi, that is something we can offer our customers for specific cars. What were you after?

I have already requested a quote via your online application. I think you may have tried to contact me, please accept my apologies for not getting back to you sooner. I am looking for a personal lease over 3 years on a Mitsubishi ASX, maybe a Qashqai 4x4 or even a bmw 320d series touring, ideally no older than a year. White in colour, leather interior and with most mod cons. Preferably the SE Model at the least. Also with a tow bar, maintenance package and tyre care. Can you please provide me with a quote using the above information. Please contact me via email as this is my preferred method of contact due to work commitments.

As it is very late, it will probably be tomorrow now when the offices are open again and you will be contacted by your account manager also known as an underwriter who will put some quotes together for you.

Who will be contacting me?

Your details have been passed onto Andrew who will get some options over to you via email. Before this can happen though like with all customers you will just need to pass a DPA which will take no longer than a couple of minutes on the phone. Andrew will try calling you today as per my request. If he is unsuccessful due to your work commitments he will drop you a short email asking that DPA does need to be completed prior to us sending over any car options and firm quotes.
---

Hi, I have a bad credit rating and I do not work (full time carer) on carers allowance, get dla for my child etc. I get roughly £1,500 a month with little outgoings. Could you tell me if I'd be eligible for finance to lease a car? I can pay a deposit or part exchange.

Hi, we do have some specialist partners that can help. What car or cars did you have in mind?

I was looking for something like a 4x4 type vehicle like the ASX?

Just click on any deal you like and then apply for it. Then you will be sent a quotation to evaluate.

Thanks. Where is your office based?

We are an internet based company, I'm afraid we cannot process customer orders at our offices. It has to be achieved over the internet electronically. Once you apply, we have 29 partner dealerships around the UK for you to contact and if you wish you can arrange a viewing of the vehicles. However you need a quote first and be accepted for car leasing or car finance.
---

Hi guys, I just made an enquiry on your website. My situation is that my car has just died and need it for personal use. I'm getting married in may so have next to nothing for a deposit. Please advise me on what car etc, I would like diesel and no more than about £130 a month.

Hi, did you receive our confirmation email with further instructions?

No only got the one saying you will contact me. What is it I do next?

You need to wait until your account manager makes you an offer. This can take several hours because they need to have something tangible to offer you. If you do not hear from someone by this evening let me know as then I can fast track you.

Okay that's the only email I have got

That email is just to tell you that your application was successful at this stage, now it has gone to a dedicated account manager who in turns works towards getting you an offer. They will also try to call you as they will need to ask you some questions to verify your ID.

Ok, thanks for your prompt reply.
---

Hi Steve, I called your credit department and to be honest I got the impression my account manager couldn't be arsed, he had plenty of excuses as to why he couldn't quote for a 5k mileage, contacting the bank getting pricing then it wouldn't be definite etc etc so please disregard my enquiry it's much easier to get a quote elsewhere !

Hello, I asked the head of the credit department to provide me with some feedback from the person who ever dealt with you and what is the issue with 5000 miles per year instead of 10000? I too would like to know for future reference.

Ok, thank you for looking into this. I look forward to this feedback.

The reply was as follows. The 5,000 miles never fell in the conversation as I didnít get the chance to explain how Iíd like to shape the process. The customer said she didnít get a quote from time4leasing, I guess it was because her email provider did not send the automated email and so I repeated the figures on the system to her over the phone. Then I explained that I would need to prop her to the banks to get exact figures. I said I give her figures but in order for them to be accurate, Iíd need to propose her application to the bank. She didnít really want to take the time to discuss her application. I can say £114.87 that we were offering her was a pretty good deal but what good is it if we donít know the car and what bank weíll get her accepted with? I'm afraid she was very snotty to begin with. Maybe we can listen to the call and play it back at some stage and you will make your own conclusions?

Ok, maybe I was a bit out of order. Sorry about that.
---

Hi, I have been on your website tried emailing all my details many of times under the name of .... I'm looking for a Mitsubishi colt model, I'm concerned as I work part time nhs hospital and also have tax credits child benefit etc...amounting to £22980 I have a ccj and I moved house in July so I'm unsure whether this gives me a bad credit rating!!! I have a corsa I would like to part exchange and would like to spend no more than £150 a month.... Little or no deposit could you help? I haven't applied anywhere yet as I don't want to affect my credit score if I am refused?

Hi, we do not credit check our customers when they apply for car leasing, even if they have bad credit history. The way we work does not affect in any way your credit history. Your account manager from the credit / finance department has tried to contact you but they say you are not responding?

Ah, I found the replies in the spam folder. thank you for your help.
---

Hi Could someone please contact me with the Derbyshire address I have been looking at your website for a while now and I was hoping to come in and look at cars and get advice tomorrow (Monday) whilst I am having a rare day working from home, but I am unable to find the address anywhere.

We are car leasing brokers and we operate via the internet, hence the cheaper prices. The cars come from a reputable car dealer probably nearest to your address and the car lease finance from a suitable lender. We put everything together for you and get you the best possible price. You can view any car anywhere you like, even parked on the street. Just asked us for a quote for that car or similar cars.

Thank you for getting back to me. Am I able to talk to someone via the phone as I have questions and need advice?

I'm afraid we can only give out specific financial advice once a customer has applied. However, we can give you a general idea what it will cost. You can ask me any thing you like. What car or cars did you have in mind? I will then get someone to contact you.

Ok no problem I will complete an application form over the next couple of days.
---

I have been leasing a car for the past 6 months unfortunately they have no cars available at the moment for me to extend my contract and I need a car asap! My credit isn't great but I can provide payslips, bank statements, deposit etc? will credit be an issue? thanks.

We have partners that lease to customers with good or bad credit history. You will be sent an update in a few minutes.
---

I am currently based in Germany for 9 years and I am now moving back to UK (Bulford) in August. I still got another 12 years in the Armed Forces. Myself and my wife always loved the Mitsubishi Outlander 7seater Diesel (start /stop) our credit is not that good I think. We looking at spending not more than 200 pounds every month and leasing for 5 years. Can you help us please?.

To be able to lease a car in the UK customers are required to be living and working in the UK for at least 3 years or more before they can apply. You also need to be on the UK elections register and have utility bills, bank account and credit history for at least 3 years. Do you and or someone else in your family have these requirements?

Sorry, no I don't but my wife does as she has been maintaining our UK address in my absence.

You can apply jointly, the car will be in her name and you can be the named driver and if you wish the payments can come out of your account or your wife's.