Ford Transit LWB Van



This is an UNLIMITED Milleage contract with little Deposit and you own the van at the end of the term. With this van deal there is no need to worry about millea...

£201.61
---
Volkswagen EOS Coupe



The Eos combines sophisticated engineering with stunning design to bring you one of the most desirable cabriolets in town. Its folding steel roof lets you switc...

£201.67
---
RENAULT GRAND SCENIC EX DEMO DEAL



Renault Grand Scenic 1.6 16v VVT Dynamique 5dr Ex Demo Deal on HP Finance. For Business or Personal Leasing, own this second hand ex demo Renault Grand Scenic a...

£202.82
---
Audi A4 Avant



Avant is available from a range of 7 petrol and diesel engines, including a new 2.0-litre, four-cylinder unit (130 bhp) and a 3.0-litre V6 (220 bhp), 1.8-litre,...

£203.79
---
DAEWOO MATIZ CAR LEASING



The Daewoo Matiz, great city car, the Supermini, the Micro car Ė however you describe it, the basic idea is to fit as much into as small a car as possible. The ...

from £204
---
Audi A4



The Audi A4, every part has been designed to look and work beautifully. Multitronic transmission combines the ease of an automatic with the performance and econ...

£204.15
---
BMW 1 Series 5 Doors



The BMW 1 Series is one of the best small family 5 door cars you can buy or lease. Itís good looking, hugely desirable, good to drive and surprisingly it is che...

£204.89
---
Land Rover Freelander 2



The Freelander's ride smoothes out the worst road surfaces, and there's plenty of grip through bends. Body lean is never excessive, either. The Freelander 2 is ...

£205.67
---
BMW 1 Series Convertible



This BMW 1 Series is one very desirable open top convertible sports car, good to drive and surprisingly cheap to run. It is one of the few rear-wheel-drive veh...

£206.97
---
Audi A3 Sportback



The Audi A3 Sportback is an outstanding car in every respect, a car that will enrich your life on a daily basis. The Audi A3 Sportback comes with very efficient...

£208.3
---
BMW X1



A compact SUV with the same emphasis on driving pleasure, with jacket up suspension, three proper back seats with adjustable backrests. Youíll be able to choose...

£209.65
---
HONDA ACCORD (USED)



This Honda Accord used ex demo car can be purchased with finance. The prices for the Honda Accord are some of the most competitive for used cars currently avail...

£209.99
---
Volvo XC40



This latest Volvo XC40 SUV has similar front and rear lights to the overall companyís other models, making ensure to keep the family resemblance. However, the ...

£209.99
---
BMW 5 Series



BMW 5 Series with the Executive Title 7 times and is the only model ever honoured with a lifetime achievement award. Todayís BMW 5 continues to prove a worthy h...

£212.94
---
BMW 5 Series Touring



The BMW 5 Series Touring is beautifully built, superb to drive and financially unbeatable. A great powerful drive, loads of space and Efficient Dynamics make it...

£212.98
---
Mercedes Sprinter Van



Mercedes Sprinter SWB is available in 4 vehicle lengths, a choice of 3 load compartment heights, Sliding-door sizes up to 1.30 m wide x 1.82 m high (depending o...

£214.38
---
Ford Kuga 4X4



FORD KUGA 2.0TDCI 140BHP ZETEC 5DR 2WD 17 ALLOYS, Manual, Estate, Diesel. SILVER, Standard Features - Power assisted steering, Remote locking, Electric windows,...

£214.77
---
Toyota Verso-S



Several customers have said that the Toyota Verso-S isnít the cleverest mini MPV. Although it is spacious and the engines are very efficient it is not the best...

£214.97
---
PEUGEOT 3008 - EX DEMO DEAL



Peugeot 3008 1.6 HDI SPORT 5dr Ex Demo Deal on HP Finance. For Business or Personal Leasing, own this second hand ex demo Peugeot 3008 at the end of the lease. ...

£215.83
---
Alfa Romeo GT Coupe



Design with the Bertone and Alfa Romeo stamp and extreme interior comfort with an engine that ensures a brilliant drive. Coupes are all about style, so any coup...

£217.35
---
Hyundai Santa Fe



Whether it's style, versatility, comfort or space, the Santa Fe gives you all the excitement of its predecessor - and plenty more. The new 2.2 CRDi engine deliv...

£217.67
---
Audi A5 Cabriolet



Cabriolets donít come much classier than the Audi A5. The Audi A5 Cabriolet is as classy and desirable as youíd expect an Audi to be. Itís also reasonably pract...

£217.79
---
Audi A5



This Audi A5 used ex demo car can be purchased with finance. The prices for the Audi A5 are some of the most competitive for used cars currently available in th...

£219.78
---
Audi TT



The Audi TT has been a favourite coupe of the year for many years in a row, thanks to its blend of great looks, quality and superb driving appeal. The icing on ...

£219.89
---
Mercedes GLA Class



The Mercedes GLA is as worthy rival for any mid range MPV and the cheaper versions of the Mercedes GLA make most sense. If youíre set on a Mercedes GLA, pick on...

£219.99
---
Jaguar XE



The Jaguar XE handles very well on the road, good value for money, as a company car and has strong resale values. So all in all a good choice if you can afford ...

£220.76
---
Infiniti Q50



Infiniti Q50, a luxury brand of Nissan, has been around for a similar amount of time. Thereís a choice of two turbocharged petrol engines, one low emission hybr...

£220.99
---
Citroen Relay Heavy L4 Van



Sharing a platform with the Peugeot Boxer and Fiat Ducato, Citroen's Relay scores with keen pricing and strong equipment levels. If you thought this sector of t...

£221.07
---
Honda Insight

The Honda Insight is compromised in too many ways. Other hybrids are cheaper and better, while some conventionally powered cars are cleaner and more frugal.


£221.43
---
Jeep Grand Cherokee



There is no doubt that the Jeep Grand Cherokee will keep die-hard Jeep lovers pretty much happy. For everyone else, they say there are much better alternatives ...

£221.55
---
Renault Master LWB Van



This Renault Master LWB diesel engine van is an UNLIMITED Milleage contract with a small deposit and you own the van at the end of the term if you wish. With th...

£221.65
---
BMW X3



The BMW X3 is probably one of the best cars in its class. Itís classy, practical and good to drive. The engines are efficient and the standard kit is generous. ...

£223.67
---
Audi A4 All Road



The Audi A4 allroad quattro is essentially an A4 Avant wagon, only beefed up for that go-anywhere look. Ground clearance is jacked up to a more commodious 180mm...

£223.78
---
Honda S2000



The Honda S2000, this car hasn't even copied ourselves. Virtually every component of the S2000 is unique to the model, making this two-seater roadster the pinna...

£224
---
Citroen C-Crosser



The C-Crosser is one of the best mid-sized 4x4s to drive, and is well equipped. The C-Crosser has a smooth, powerful engine, handles well and looks good. There'...

£224.34
---
Audi Q3



The Audi Q3 comes with a range of strong and refined engines, the ride is impressive, comfortable and the upmarket interior is exceptional. All engines in the A...

£224.57
---
Honda Accord



Honda Accord is powered by a choice of either 2.0- or 2.4-litre petrol or a 2.0-litre Honda designed i-CTDi diesel engine; and it's the driver's nice drive too....

£224.95
---
Seat Alhambra



Seat's MPV 7 seater is essentially the same as a VW Sharan and Ford Galaxy an almost-identical profile and interior. The Seat ALHAMBRA has its own distinctive t...

£225.14
---
KIA Sorento



Practical, safe and relatively affordable, the Sorento has a very spacious cabin, a strong diesel engine with lots of pulling power and lots of standard equipme...

£225.75
---
Jeep Compass



The Jeep Compass looks the part on the outside and you could say that it is reasonably well priced. The Jeep Compass is cheaper to buy than key rivals, and ever...

£225.95
---
SUBARU IMPREZA



The Impreza with its all-new styling, renowned flat four Boxer engines and Subaruís Symmetrical All-Wheel Drive, Imprezaís low centre of gravity gives it benchm...

from £227
---
Mercedes C Class Estate



The Mercedes C-Class Estate is a great estate car. The Mercedes C-Class Estate has a spacious cabin and the biggest boot in its class. Most versions have plenty...

£227.67
---
MG MG6 GT



The diesel is the better choice our of the two that the petrol model and the diesel MG6 becomes an interesting and cheap left-field choice if CO2 emissions don'...

£227.92
---
Jaguar XF



The Jaguar XF Diesel S sports luxury vehicle now packs more detailed exterior styling and upgraded interior, which provides the customers with even more of that...

£228.39
---
Renault Megane Coupe



The Renault Megane Coupe with its powerful diesel engine is one of the best hot hatches on sale. This coupe version of the Renault Megane is very well equipped ...

£228.97
---
Volkswagen Amarok



One of the most practical pick-ups, with a large loadbay as well as a strong engine and good ability off-road. A desireable 4x4 crossover and does compare well ...

£229.95
---
Volvo XC60



The Volvo XC60 is a very practical and safe family car. Itís classy, tough and good to drive on and off road and scores highly for safety. Some would agree that...

£229.99
---
Audi A6



The Audi A6 is a creation of a class-leading executive saloon with a broad range of abilities. Supple ride comfort, but with precise and clear feedback; power, ...

£230.85
---
Honda CR-Z Coupe



These features come standard: 16" Alloy Wheels, Multi-function computer, 3 Mode Drive System Sport/Normal/Econ, Dual front, side & curtain airbags, Active front...

£231.19
---
BMW 6 Series Coupe



The BMW 6 Series Gran Coupť which can trace its origins back to a motoring milestone. The new BMW 6 Series, a dream come true. Offer comes with Soft Close doors...

£232.18
---
Vauxhall Cascada



The Vauxhall Cascada is a comfortable four-seat drop-top, thatís quiet and spacious enough for everyday use, but it falls short of the of the best in class for ...

£232.78
---
Volvo C70



The brand new Volvo C70 convertible coupe comes in Silver or Black with Black leather and Winter Packs. Be first to drive. We have a few in stock for immediate ...

£233.14
---
Audi A4



Remote Central Locking, Electric Windows, Electric Mirrors, ABS, Climate Control, Power Steering, Drivers Airbag, Passenger Airbag, Side Airbags, Cruise Control...

£233.23
---
DAEWOO KALOS CAR LEASING



The Daewoo Kalos is a nice small car to lease, if you need a car to look good and be as spacious as a small car can be. As well as being good value and a doddle...

from £234
---
Renault Megane Convertible



Renault Megane Convertible with its roof down means you get maximum exposure to the sunshine so needed for our wellbeing. The Megane Coupe Cabriolet is a stylis...

£235.72
---
Renault Espace



The new Renault Espace is a stylish and classy looker and is the safest car currently on sale according to independent experts, Euro NCAP. It has scored the max...

£236.68
---
Volkswagen Transporter Kombi



The Volkswagen Transporter Kombi is a large and capable van. With plenty of space, an adaptable cabin with options for windows and extra seats, easy to get in a...

£236.95
---
Infiniti QX30



Infiniti QX30, a luxury brand of Nissan, has been around for a similar amount of time. The combination of the diesel engine and automatic transmission generally...

£237.09
---
Mini Roadster



The Mini Roadster is one desirable and affordable drop-top convertible if you donít need more than two seats. The Mini Roadster should be on top of your list an...

£237.95
---
Jaguar E Pace



The Jaguar E Pace offers agile handling, sexy looks, and outstanding practicality. This is the very essence of E‑PACE with all-round exterior LED lighting...

£238.28
---
Citroen Dispatch Combi Van



Citroen Dispatch Combi will give you a more relaxed and refined drive. The new transmission also helps improve fuel economy, with almost 39mpg possible on the c...

£238.78
---
BMW i3 Electric



The BMW i3 has to be the most appealing electric car on the market, with a premium looking cabin and genuinely fun to dive. The BMW i3 electric car has a high-q...

£239.33
---
Ford S Max (Used)



This Ford S Max MPV used ex demo car can be purchased with finance. The prices for the Ford S Max MPV are some of the most competitive for used cars currently a...

£239.99
---
BMW 4 Coupe



The BMW 4 Series is another classy four-seat coupe where you will enjoyable every minute driving this generously equipped and competitively priced sports car. I...

£239.99
---
Nissan Navara



The Nissan Navara is one of the better 4x4 pick-ups. On top of its tax benefits as a pick-up, the Navara's large load bay and composed handling are key attribut...

£242.17
---
Mercedes E-Class Estate



As estate cars go, they donít come much bigger than the Mercedes E-Class Estate with lots of space on offer. The E-Class Estate is bigger and more practical tha...

£244.82
---
Audi S3



The Audi S3 has all the makings of a great car for drivers with exceptional demands. Based on the latest A3, it has a powerful 296bhp 2.0-litre turbocharged eng...

£244.83
---
Mercedes E-Class Cabriolet



The Mercedes-Benz E-Class Cabriolet is a four-seater convertible that won't leave rear passengers with knotted hair and flies in their teeth, because of its sup...

£244.98
---
Peugeot 407



The Peugeot 407 saloon which is breath taking is bold and its confident design has created a flowing and dynamic profile that is as areodynamically efficient as...

£245.36
---
Lexus NX



The Lexus NX300h is a hybrid, slightly smaller than the success enjoyed by its larger SUV stablemate. The power comes from an electric motor with a 2.5-litre pe...

£245.59
---
BMW 3 Series



His BMW 3 Series used ex demo car can be purchased with finance. The prices for the BMW 3 Series are some of the most competitive for used cars currently availa...

£245.66
---
Volvo V70



Brand new Volvo V70 range including a D5 diesel, the powerful T5 and an even more powerful V70 R, with 304bhp. There is also a four-wheel-drive XC version, with...

from £245.78
---
BMW Z4



The Z4 is the real deal: it looks and drives like a proper sports car, and it makes you feel special every time you get in. Little wonder it's the Open-top Car ...

£246.68
---
Audi Q5



Audi Q5 is highly civilised to be driven by persons with pinstripe suits. It is also a soft of-roader capable of being taken on long drives. The Q5 shares it ap...

£246.79
---
BMW 3 Series Convertible



The BMW 3 Series Convertible comes with a choice of five different petrol and three diesel engines to cater for all needs. The BMW 3 Series Convertible drives a...

£247.45
---
Audi TT



This Audi TT used ex demo car can be purchased with finance. The prices for the Audi TT are some of the most competitive for used cars currently available in th...

£247.98
---
Porsche Boxster



The Porsche Boxster with a heart revised and more powerful six-cylinder boxer engine, this Porsche is very very fast. Positioned deep in the car for unparallele...

£248.54
---
Mercedes E-Class Coupe



Comfortable and well priced, powerful and exciting to drive, very refinement with a quality look and feel. The sport seats are superior to other rivals and the ...

£248.97
---
Mercedes Vito Van



The Vito Vans come in 2 wheelbases, 3 vehicle lengths (compact, long, extra long), 2 different roof heights, Cargo volume of up to 4.5 m≥, Payload of up to 955 ...

£249.99
---
Ford Galaxy MPV (Used)



This Ford Galaxy MPV used ex demo car can be purchased with finance. The prices for the Ford Galaxy MPV are some of the most competitive for used cars currently...

£249.99
---
Ferrari 458 Italia



Stunning 458 Italia with awesome power. Finished In Filo Speciale Rosso With Carbon Fibre Racing Seats. Fantastic Spec Inc: Sat/Nav With Bluetooth Phone Prep, C...

£2041.75
---
Ferrari California



Stunning Silver Ferrari California with awesome power. Finished In Filo Speciale Rosso With Black Leather. Fantastic Spec Inc: 4 seats, Sat/Nav With Bluetooth P...

£2190.55
---
Aston Martin DBS



Just when you thought Aston Martin couldn't get any cooler, along comes the DBS to prove that Britannia can still rule the faves. It's marvellously fast, rides ...

£2373.56
---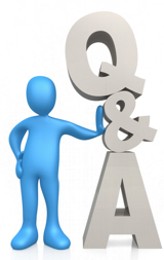 Hi, I want to lease a car but my credit history isn't that great. Can I use my brother as a guarantor as he is a doctor for the NHS and gets paid good money and is willing to help me. I'm not sure if I should lease a brand new car and pay more or lease an ex demo car and pay less. Can you help me please?

I recommend you lease an ex demo car for 4 years so you get the best price. However you can return it or swap the car for something else after 2 years. There are no penalties with us. However, this is subject to approval for your lease. You need to be working and living in the UK for at least 3 years or more. You must have a UK driving license, a couple of bills in your name, a UK bank account, able to vote for council elections and have credit history. Do you have this? If not does your Doctor sister have this?

Just checking to see if you received my email last evening? What should I need to do in next step or what should I ask my brother to provide information to support my process? Thanks!

Did someone try to contact you from the ex demo department? Let me know either way and if they didn't I will notify them about our conversation and get them to contact you tomorrow.

Yes, she contacted my husband! R u in same company? So I just need to deal with them ? Thanks a lot!

We are partners with several car leasing brokers who work along side the best and most suitable funders for car leasing. If you recall, in my email I said to you what happens next and that my partner was going to help you. Yes, continue communicating with the guys from the team. If you need any more help let me know.

Although I am not sure is the lady same as u mentioned? Because she contacted my husband not me,! Thanks anyways! But can I ask you a question? Ad she mentioned the car's mileages is about 28000, and reg come on 11/60, is that means we have to do MOT afterward ? And their website seems like nit come with warranty? Sorry to bother you, I am thinking you are a really expert person in this field

Cars today are like new up to around 5 or so years old. It is after 5 years cars start needing major things.
Don't forget you saved over £30 a month by having an ex demo car, instead of a factory order. This car is 2 years old and won't need an MOT until one year or so has passed. The cost for MOT is around £40 a year which is approx £3 a month. £30 - £3 leaves you still with a saving of £27 a month.
By the way all cars need a service once a year. Most companies give free MOT or just charge £20 if you service the car at the same time. All cars need servicing if they are new or 3 years old.
The car that you are going to have will not need anything major doing to it as it is like brand new and it still has the manufacturer's warranty. You will need just to change oil and oil filters. If you travel 20,000 miles a year then maybe you will need tyres. Again no different if the car was new or old.
---

Hello, i am looking to get a car as the one i'm using is giving me problems here and there but i don't really know how your deals are worked out. Just making an enquiry to know about the deals available.

Not sure what you would like to know. Have you leased before? Do you know how it works? Typically a car lease is like owning the car where you tax, insure and service it, but the main difference is you don't pay for how much the car is worth but how much it will not be worth in 4 years time. If you lease a car that lets say costs £12,000 and in 4 years time it can be sold for £4,000 then you pay for the £8,000 plus the interest. Then at the end of the lease instead of you needing to pay the £4,000 to keep the car you can hand it back and walk away or jump into another car. If you did less miles than you stated and the car is in better condition that expected then you might have some equity in the car which can be used as a deposit for your next car.

I havent leased a car before. So i will have to do servicing , tax and insurance?

To lease a car from us like an ex demo it will cost you approx £130 to £160 for a decent car. Even if you added the cost of insurance and yearly servicing it still is far cheaper than owning a car or taking a loan, guaranteed. If you took one of those all inclusive offers where servicing and insurance is included for a decent car it will work out approx £200 to £260 a month. Finding your own insurance and servicing at a local garage is far cheaper. Probably save you approx £5,000 over the lease period. Up to you really. If you are interested let me know which car you would like a quote for?
---

I have a poor credit rating and no deposit, however I have a good salary and a car allowance, so can afford to pay for it. I cover approx 17,000-20,000 miles a year and need something that's economical, upwards of 50mpg. My budget is £200-250 per month. Are you able to provide me with a quote please?

Hi, as you are employed at the moment and have a steady job, we are able to offer you several no deposit options to lease an ex demo car, even if you have poor credit history
---

I'd like to lease a cross over type car I do up to to 10K miles per year. Lease for 2 or 3 years. Looking at Kia Sportage, Nisan Quasqai or Hyundai IX35. I also read about the fact you do a no credit check option? This would be beneficial to my requirements, as I won't pass a credit check.

To not be credit checked we assume you have bad credit and you can only have a bad credit car lease, if approved. The cars you mentioned are not on the list. The nearest I can see is the Zafira. You must be employed and prove your earnings and be living at the same house for the past 3 years. Ideally if you provide your mobile and telephone number we could get somewhere and please email me if you have a deposit to put down and how much would that be?

I have a bit of adverse credit, but I would of said my main stumbling block would be I am not on the electrol role. Unfortunately, if those cars aren't available I wouldn't be interested in anything else.

The Qashqai is available, it is just that I would need to put an offer together for you. If you don't mind me asking, why aren't you on the Electoral? thought it only takes a few days to do that.

I have previously been on it a few yeas ago, but I emigrated and I obviously came off, and since being back never felt it necessary, the only benefit it gave me was to vote. But now I want to lease a car rather than purchasing (which) I have done up till now, I know most lenders wont entertain. If you could put an offer together that would be great.

You have to be on the Electoral first before anything else. Also how long have you been living at the same address since you have come back to the UK?

It is 3 years now.

That is great, but once you are registered on the Electoral then you may contact me again.
---

What age do you have to be to lease from you?

There is no age limit to lease a car via our company as long as long as you have a valid driving license. Also hold a job, have a UK bank account, able to vote (be on Electoral Register) have some sort of credit history and be able to afford the monthly payments. If you need to know anything else do leave a message.

I work for a hospital but my employers don't offer any schemes. Can I still apply with you?

It doesn't matter if your Trust doesn't take part as we lease direct to you and you pay via a direct debit. If we go down the route of leasing based on poor credit history then £140 will not get you a decent automatic car. Probably the price would be more in the region of £160-£200? If you answer my other message I can track you for a quote?

What about age limit?

I believe other companies have age limits to lease a car. We don't as long as you have all the other requirements into place. Also we do a type of lease called, accommodation where you can lease a car in your parent's or partner's name and they allow you to drive the car as it will be in your name.

Time4Leasing Customers Love Our Services

Another Happy Time4Leasing Customer





You are in good company as we always aim
for 100% customer satisfaction


No Obligation Free Online Decision

Affordable Car Leasing for Everyone

Friendly Fast and Helpful Service

Flexible Deposits & Payments

Guaranteed Lowest Prices

Get More for Your Money

Dealership or Home Delivery

Free Extended Warranty

Free RAC Roadside Assistance

Good or Bad Credit Car Leasing

Part Exchange Your Old Car

30 Day Money Back Guarantee