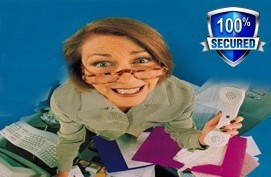 Hi, I'm looking for a Panda with sunroof. My miles are 15000. I need sun roof and alloys please. Could you quote for 24 and 36 months and also for the twin air? Thanks.

I'm sorry but the Panda with a sun roof is not available and if you spec it like that it would make it even harder to find such a car on a lease. Is this your only choice or would you consider other similar vehicles if the price was right?

Hi and thanks for your reply. I have been looking at all sorts of options. Kia Soll, Vauxhall Adam, Nissan Juke, Fiat 500 C, Renault Capter, Mito etc. I have a C3 Cabrio and would miss any sort of sun roof as have driven these for about 10 years now. The Panda does offer sun roof. What ahve you got please?

How about a Mini Convertible, there is a really good deal on that one.

Never thought of of a Mini. Yes the convertible sounds fab!!!
---

Hi, I need a cheap small car like a Renault clio for a 3 month lease for 1000 miles per month please. I need it starting 3rd June. Can you let me know my options and how much please? Many thanks

If you want to lease or hire a car for 3 months I suggest you visit www.hireinuk.com and compare the listed partners.

Hi Thanks for your prompt response. I have gone to that website but have got nowhere! I'll be honest, I think it is an awful website that is not easy to understand and have now gone elsewhere. I'm only mentioning this as you seem to be partnered with them and they have lost the sale because of this. Hopefully you'll see this as positive feedback.

That website is a car hire comparison website. You are not going to get a quote from them, but from listed partners. Are you saying you didn't find not one partner on the hireinuk.com website that did monthly car hire?

Tried again, sorry you're right, I didn't realize I had to pick one of the partners. Actually I found several to compare. thanks.
---

Hi, I work as a Credit Controller, My miles per year are approx 7000. I am looking for a decent sized 5 door. I have been looking at the Astra, Focus, Leon or similar. My budget is under £300 a month or as close to £250 a month as possible as this is what I am currently paying. Leasing period is flexible. I am happy to lease for a longer period if the price is better. Can you please confirm if maintenance is included in the price and if not whether it can be included? I look forward to hearing from you.

If you want to save some money, I highly recommend you find your own maintenance rather than pay the manufacturer's maintenance package. Most car dealers, if not all charge more than your local garage. You can use any reputable mechanic as long as your get your vehicle service log book stamped.
---

Hi I am looking for a lease deal on a 24 month or 12 month basis I have a poor credit file. My 1st choice is an Audi a5 or similar or a BMW 3Series or similar or a Mercedes c220 My Budget is £350pcm on 24 months or pro rata on 12months.

As I understand it if you take a car that is on a 3 or 4 year lease then ask to lease it for 12 months the price can go up by three times. eg. a Ford Fiesta for £150 a month can cost something like £350 or more a month. Let alone what a BMW or Audi would cost? As you have bad credit history the funder will not entertain a car lease for an Audi or Mercedes. Maybe an ex demo BMW 3 series but your £350 a month may just be enough to cover this car on a 5 year lease if you give a deposit of £1,000. If you cannot afford this or cannot commit to this length then I suggest you aim lower and lease something within your means? Up to you really.
---

Hi I am originally from the UK but have been living in Asia, I work for a Malaysian company who is looking to send me back to the UK to act as a representative for them, I have been looking at arranging a lease car but it looks like I need a full credit check to be done before this can be arranged,

As I have spent the last 20 years out of the UK I won't show up on anything,

Can you please advise if my company in Malaysia can arrange a lease car through your company and if so what would be required?

The plan at the moment is to fly back to the UK by the end of August so I would need a car as soon as I arrive if possible

I'm afraid with car leasing as it is a form of car finance, the main requirement is to be working and living in the UK for more than 3 years before applying.
In your case, your company will not be able to lease a car because they are not British and I'm afraid you will have to wait for 3 years or more until you have built up your credit history in the UK.
Before you build up your credit history you must get yourself signed up to the UK Electoral Register. Try not moving home addresses and try and stay put in 1 or 2 addresses over 3 years.
Open and maintain a UK bank account and use your debit card. Get yourself a UK credit card and a mobile phone contract. Make sure you are paying for a private tenancy or a mortgage and keep up with all payments. This will all help build your credit history.
In the meantime you will need a car? You can hire a car if you wish as in rent a car on a long term contract of 3 months at a time. You can find rent a car companies listed on this page and offers.
---

Hi my partner does not have internet access so used my email.

I have no idea how personal hire works. Does this mean he's got to borrow the money to pay for the hire and then pay the loan off at £105.06 a month? He thought it was a payment direct to the lease company.

With all car leasing you have to pay the bank for the finance side of the car and everything else is dealt with the car dealer.
If you want to hire a car, as in rent it, then yes you pay the rent a car company but that would cost you far more to do this. This does not involve any bank.
Although we help customers with bad credit history, I believe your partner has issues with his credit history file that is preventing him from leasing a car. I would recommend you look into this and fix it.
---

Hi, looking to lease a small automatic car for 2 or 3 years. No or small deposit. Thanks

Sure, I will get one of the advisors to contact you.

I would like to lease a car from you. I don't want to speak with finance brokers. Do you lease cars?

Car leasing is a form of car finance. The main difference is you have the option to return the car at the end of the lease or purchase the vehicle via a balloon payment.
Not sure what you mean finance brokers? Our partners supply the cars and the finance is brokered from a bank. All car leasing companies have to broker the finance side of the agreement. Customers cannot speak direct to a bank to lease the car because basically they do not have cars. Cars come from the dealers, brokers prepare the finance and the bank is who you will eventually be paying.
if you want to lease car one of our affiliates (car leasing / finance brokers) what ever you like to call them, they will be in touch.

I appreciate that car leasing is a form of finance. I just didn't expect to be bombarded with personal questions within 2 minutes of speaking with the 'adviser'. "What's your address?, what's your previous address? are you employed?". I tried to explain that I was just after some information about the different car leasing options and some rough price guidelines. I was then told they cant do anything unless they have this information! I have since spoken with various leasing companies and dealers who were happy to give me some information without being bombarded with questions and with no hard sell. They offered to send me through some info on the cars in my price range and went through the finance options that could be available - amiable and professional unlike the moody rude prick I spoke to from one of your partners.

I'm sorry to hear this, but I can reassure you that our aim if to provide 100% customer satisfaction. I thought we past the stage of providing you with general information and guide prices and now looking into something more firm? To get a firm quote the advisor needs to know more about who you are and where you live. That is how everyone should work. The advisor was only trying to do their job and there is no point quoting you any prices if there is no hope of leasing you a car. It is their job to make sure they have identified who they are speaking with, as we have to comply with FCA regulations. If another car leasing broker spoke to you without sticking to these regulations then that is their provocative and probably will get into trouble in the near future if they carry on like that. Your remarks have not been censored so other customers can see what we have to put up with. Luckily this is very rare as more than 99.9% of our customers are satisfied with our service. Saying that, we will not be doing business with you for obvious reasons.

Latest New Models

Best Deals in Stock


1 to 2 Weeks Delivery