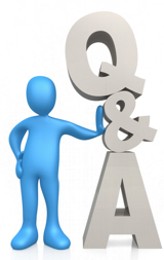 Can you please let me know how old are these used cars are?

Most of these nearly new used cars are 6 months old, some a year old and some models can be up to 2 years old. Only a few are 3 to 4 years old but they are really cheap offers.

How would I know how old the car I'm going to have from you is going to be?

We will email you first the exact model and year of first registration.

Do these cars have any warranty?

Yes all of the cars we provide come with a full manufacturer's warranty, some even have free break down cover and they all have their road taxes paid for.

How many miles have these cars done?

Some of the nearly new cars have only done a few miles, some a few hundred and others 10 to 20k miles. All our used cars are serviced by a professional team and fully checked before we hand them over to our customers. This is our guarantee to you that even if you aren't happy with something we will take the car back and rectify it.
---

Why are brand new cars now costing more than leasing used cars?

The on-going issues with WLTP mean that we cannot currently quote on these vehicles. We hope to be able to update you with new pricing as soon as the information is available on the funders. WLTP = Worldwide Harmonized Light-Duty Vehicles Test Procedure.

Should I lease a brand new car or wait?

Remember what I said about Brand New Cars and Contract Hire verses Used Cars and PCP? We should see the market shift from brand new cars to used car leasing. If you can wait then a brand new car might work out cheaper. However, seems to me approved used cars will work out cheaper if you want one soon, rather than later, as they are not affected by this.
---

How come your prices are so cheap?

Our partners' buyers search the length of the UK and buy cars in bulk. They don't just buy one of two cars, but thousands of cars every year. This brings the prices down and we pass the savings to our customers, making these offers very competitive.
---

Do I have to pay a deposit on a used car?

Most customers would prefer not to pay a deposit, so the no deposit car lease options are often favoured over those that require a standard deposit. So what we have done is to offer all our vehicles with the option of no deposit to ensure we can get everyone on the road without having to pay a hefty initial payment.
---

If I wanted one of the cars you have listed in the used section of your website, do I have to buy the car or can I get it cheaper by leasing it?

These used cars are either ex demonstrators from our showrooms or from dealers' showrooms and can be either purchased outright or with finance and you pay monthly instalments. The prices are some of the most competitive for used cars currently available in the UK. You can either hire, lease or buy one of these used cars. You can pay either a small deposit or pay absolutely no deposit to hire.
---

Hi, I'm looking to lease one of your used cars, how fast can you get things into place for me?

Why do you ask?

I know it hasn't yet been 24 hours but I'm going on holiday on Saturday and start my new job pretty much straight away when I return at the end of this month which is when I would need the car for. Just a quick question, if we don't sort anything before Saturday, would it be possible to do over the phone whilst I'm away so as to have it sorted ASAP when I get back?

I see you are in a hurry because you want to arrange a car lease before you go on holiday. You should be able to communicate with one of the team members via text or email if you like whilst you are on holiday, but to receive the car you will have to sign some documents. The guys will help you out with this.
---

Hi we enquired on Monday but haven't heard back yet, we are looking to lease a BMW 3 series second hand for around £409 per month and easiest way possible, will be going through our business. Please can someone call us urgently?

As I understand it you would like to lease a second hand BMW 3, you have bad credit history and you haven't heard back from anyone yet? You should have been contacted by a team member from the Motor Group by now. I have notified head of the department to look into this.
---

How many miles can I do and what year are your ex demo models verses your used cars?

Most prices are based on 10,000 miles a year, but for a little bit more money you can do 20, 30 thousand if you wish. The ex demo cars are normally a few months old from new. The used cars are cars that our customers drove from a previous lease. Normally these cars are 2 or 3 years old and are in perfect condition because our partners service them and give these cars a full valet service and if there are any chips in the paint we fix those too.
---

Hi, I'm a Police Officer and would like to lease one of your used cars. Do you provide service history of the car?

Yes we do, all our used cars come with full service history and is documented and presented to you. Our qualified mechanics also give these cars a good check before the cars are allowed to be leased.
---

I have returned to the UK after spending 5 years in Hong Kong. I am not registered on the electoral role so unsure if I am eligible for conventional credit or would be considered a bad credit until I build up a credit score. I need a family car not bothered if its not new, used would be great with a minimal deposit over 24/48 months. I am currently renting a car that I have to return in a weeks time, your help is greatly appreciated?

Yes you are right about that. You must be on the Electoral, have a couple of bills in your name from the house you live in the UK, bank statement, council tax, credit card statement, that will do. With your circumstance, we have a funder that will look into helping get a car. Probably will only allow funding for an ex demo used car or fairly new. The terms are specific and guys will let you know. 12 month leasing is out of the question as the prices triple. You will have to lease for at least 2 years. Have you got a deposit to put down? Probably £600 to £1000? less, more? Then how much would you like to spend per month and can you email me some cars that you like, please be realistic. : )) Once you email me, I can then send you a quote.

Your colleague contacted me but couldn't help as I have only just returned to the UK. I have a friend who is a home owner willing to be a guarantor. Would that help if so what would he have to do?

We can do a lease for you that we call it accommodation leasing. Ask my colleague about it. Your friend can do this in your behalf, but they will have to apply or you will have to supply their details to my colleague that contacted you. She will tell you what is needed.
---

Hi, I'm a sale manager and looking to lease a brand new Nissan, miles per year are around 10-15000, Lease choice for 3 year Budget is £250.

The Nissans on offer are for either 10,000 miles a year or 20,000 miles a year. If you pick 20k then your budget of £250 will not be enough to cover the lease. Can you please let me know if 10,000 will be enough or would you go to 20,000 if you were to pay just a little bit more? Also can you email me about your credit history? How do you think it is like?

I have a car allowance of £5000 per year so for a fully maintained lease I could pay a little bit more. 4 years ago I entered into a debt management plan under the advice of debt management company. At the time I was only earning 21k per year and was the sole earner in my household. I know have a 31k basic with a 5k car allowance and approximately 5k average bonus per year. Plus my partner is earning 24k per year so with a combined income of 65k affordability is not an issue at all, although I do understand this may count against me.

To lease a brand new Nissan it will have to be funded by Nissan finance and they will only entertain squeaky clean credit history. They don't look at how our customers are today and how much money they make but what their credit history was like in the past. If a new Nissan wasn't an option, would you consider an ex demo or used Nissan? Please look at the ex demo range where our funders are more flexible with terms and payments. https://www.time4leasing.co.uk/search-ex-demo-cars.asp There is a Nissan Juke and a Qashqai available because we would fund this and not Nissan, this could be an option?

Oh, yes please, I don't mind an ex demo Nissan. I note your prices are far cheaper than anywhere else that I've seen and if you can help that would be great.
---

Hi, I'm a Nurse for the NHS, please could I have a quote for 36 months and 48 months. Also I am looking at quotes for NHS leasing and Personal lease. I roughly do 8,000 miles per year, a large sum of this is due to commuting to work. Please could you also inform me what is included in the lease deal i.e. Tax, Insurance, Servicing. Many Thanks.

We can do you a very good deal and probably half the price if you pick an ex demo or slightly used car. The road tax is paid for the first year and like any other car leasing company, you will have to pay for it there after. The cars we offer are serviced before we hand them out, but you will have to service it there after depending on the manufacturer's guidelines. This information can be found in the service hand book. Normally it is once a year or every 10 to 15k miles.
---

Looking for a fuel efficient vehicle, 1.2/1.4 engine would be great. But, I live on the Isle of Man, are you able to provide a service for customers resident there? Also I don't have a deposit.

Maybe would be able to help if you can put a deposit down? How much can you put down? and how much would you like to spend on the car lease per month?

Thanks for getting back to me. What's the normal amount required? I'm only looking at a smaller vehicle, something like a Seat Ibiza or Vauxhall Corsa. Think they're around £130/140 per month on your website.

If you put down a deposit of £500 to £600 and be prepared to pay for a delivery charge to the Isle of Man then we can lease you a car, or if you come and pick up the car from Liverpool's port then we won't charge you any delivery. We can make this arrangement for you.
---

Maximum Monthly budget of £300 Mercedes A class auto 5 door very important that it is a diesel version 36-48 month leasing. Credit score as of October is 810 a ccj that was cleared in the same year and settled with satisfactory. The ccj was for the amount of £360 I am also a new start u business as well which I find hard to obtain a car on business leasing as well. Many thanks

It is going to be very hard to get you a Mercedes if you had bad credit history. The guys from the Motor Group might recommend a BMW as an alternative where they probably can get you funding. The BMW 1 is a 5 door sports version and comes with Alloy Wheels, M Sport Suspension, Sport Seats, Bluetooth, Climate Control, Electric and Heated Mirrors, Front and Rear Electric Windows, Power Steering, CD Player with MP3/iPod Connectivity, ABS, IsoFix, Alarm, Immobiliser, Central Locking and Remote Locking.
---

I'd like to lease one of the Fiesta that you describe as used and nearly new.

If you were to have the Fiesta at £113 a month that would be for a 3 to 4 years old car. If you like to pay a little bit more than you can have a 6 months to a 1 year old car or for brand new obviously far more.

The deal on your website says this is for a (nearly new) 1.25 Zetec (see attached screenshot) for £113.56. Let me know if this is a mistake.

not sure what you mean a mistake? If you didn't understand the term "nearly new" if you look up the definition, like in Collins Dictionary, it states that "having been owned by someone before but still in good condition", these cars are 2 to 4 years old at that price. if you want an even newer car like 1 or 2 years old then the ex demo cars are newer and cost more.

I have just asked a room of 20 people what they believe the term 'nearly new' is and not one person would associate nearly new with a 2-4 year old car. This is misleading advertisement and I intend to highlight this to the appropriate authorities. As a customer I feel your reply was very patronising as I was only querying the wording and so I intend to take my business elsewhere. Thanks for getting back to me in clearing this up.

You are welcomed. I was only trying to explain that nearly new can be anything from 2 to 4 years old but not more. Also some cars although they state nearly new they can be 6 months old. That is why we ask customers to email us and ask for a firm quote.
---

I'd like to lease a car like an Audi A3 for just 6 months.

Just to let you know if you were to lease a car for 6 months that will cost you 3 times more than for the same car if you were to lease it for 2 to 4 years PCP deal. I will still get you a quote for 2 to 4 lease so you can compare the costs.

Sounds like its an arm twister "up the back" to me!!Surely the short term contract is just as popular, in fact probably more! A little more flexibility would see a tidal wave of clients for you guys, I know lots of my own clients who would rent on a short 6 - 12 month contract?I guess its similar to the way mobile phone companies snare peopleThanks for you time anyway

With car leasing you are paying the depreciation of the car and in all cases all cars loose their value in the first months and first couple of years. That is what you are paying for? right? We are not the ones charging our customers these rates, it is the lenders and you cannot blame them as that is how things are. If you want to lease a car for just 6 months, just triple the prices as a guide line. In the other hand, if you can commit to at least 2 years contract then the prices are just a little bit more than if you were to lease for 3 or 4 years. It is far cheaper to lease for a period of 4 years and that is a fact. You should also speak to your account manager who should be able to explain and confirm this information. If you need any further assistance let me know.
---

I have seen an auto vauxhall Astra on your website for roughly £140 per month.It's on a 48 month personal lease with a 10k mile limit per year.The deposit I think is one payment (£140)I have read on your website that the cars are 13 plates.I have a few questions, Does the car come with road tax paid for the term of the lease? You state that the car comes with a warranty, what does this cover?I look forward to your response.

To clarify a couple of things for you, cars that are marked as used are typically 2 to 4 years old. The Astra's that are nearly new, 1 or 2 years old, depending on the model they have a guide price of £162 - £190 a month (inclusive of vat) and the used ones approx. £143 to £153 a month over a 4 year term. Minimum is 2 years.

What can effect the final price?

The final price depends on a customer's credit history rating. The advertised prices are based on a customer that has excellent credit history. If it is poor or bad then the prices are a bit higher and subject to approval by our lenders.

Do I have to pay a deposit?

Deposits vary and depend on the deal. Some deals require £300 deposit or less, others require £600 deposit and some executive cars require more. Some deals require no deposit, where the deposit is divided into the monthly payments. This can be offered for most of the Astra's that we have on offer.

Is the road tax free?

As per new DVLA regulations, the road tax cannot be transferred to the buyer. You will have to pay the road tax from the day you obtain the vehicle.
---

Do your used cars come with any warranty?

All our offers come with a minimum of 3 month minimum warranty and all cars are HPI checked for everyone's peace of mind. All cars are also serviced and their service log book is up to date. If the car is a couple years old then the manufacturer's warranty is also passed to the customer, plus the extra 3 months warranty that our suppliers provide. This gives you a minimum 3 months to spot any anomalies with the vehicle.

How do I get a firm quote and how do I get to speak to someone about this?

If you want a firm quote you will have to apply first to obtain one which will be based on your personal circumstances and needs.
---

Thank you for the information. Can I pay extra a month to get the car covered on a warranty for the full 48 months?

If you want to pay for extra cover for the warranty you can discuss the options with your advisor once you apply. I hope you are not confusing warranty with servicing? Servicing is paid extra and depends on the offer you pick but the costs will be communicated with you for your approval. All Vauxhall's come with a lifetime warranty but obviously it does not cover wear and tear like with all cars. Some other cars come with 7 years warranty like the KIA range.

In regards to the Astra lifetime warranty, how long is this for? Let's say > I took the car and it was 3-4 years old how long would I be covered for? Excluding wear and tear which I appreciate is not covered.

Sounds like you must have had some sort of bad previous experiences with cars breaking down?

Yes I have in the past and that is why I like your company as you offer a good service, someone from work recommended me to you.

Vauxhall claim they offer lifetime warranty or 100,000 miles limit. So, if you were to lease one of our nearly new Astra's and it had 15,000 miles on the clock then you can do another 85,000 miles before you will need to worry if the warranty runs out. As you will be doing 10,000 miles a year, that gives us 40,000 over the 4 year term and you still have plenty of miles to spare.

Do you guys offer any additional cover?

Don't forget we offer 3 months free warranty, so you have 3 months to spot anything wrong with the car, report it and get it fixed for free. You can also pay an additional fee to extend the warranty, however, I think we not need to worry that this?
---

I was wondering if I crashed my leased car what happens?

What you might like to consider and be better off paying extra is GAP Insurance which will cover you if your car got stolen, written off in an accident or destroyed by a fire. Typically this insurance costs approx £100 a year or £8 a month. You are best to discuss this with your advisor who is authorised to explain this to you in detail.
---

What if the car broke down while I was still leasing it?

The cars that we offer typically do not break down because they are leased by one of our lenders which is typically a reputable bank and they own the car until you pay it off. So the bank also is very meticulous what cars we offer and what cars we lease, as we only want happy customers.
---

Are your used cars reliable?

I'm confident that you will be supplied a decent car to drive. As long as you service the car per manufacturer's recommendations these cars today can last for at least 10 years before they need anything major doing to them. If you are thinking of leasing a Vauxhall, all latest Vauxhalls are very reliable and to back this claim, they were voted top 10 reliable cars by the Sunday Times and Drive Magazine.
---

Thank you for your message to which I am responding directly as I do have some issues with one of your service partners.

I'm glad you contacted me, how can I assist you?

Your original email states, quite clearly, a guide price of £152 for what your website describes as a "slightly used" car.

To clarify a few things, in the terms and conditions using the time4leasing website, it explains about the typical age of the nearly new, slightly used and used cars. We do urge our customers to speak to an advisor to get the exact specs and age of the vehicle. Slightly used can be from 1 year to up to a 4 years old car.

I was called this morning at work by a representative that will arrange the car lease finance with whom I had a fairly brief conversation as, working in a Hospital, I had other things to attend to. He also claimed to know nothing about any preferential treatment for NHS employees. I sensed a longer conversation was required and told him so. He said he would phone this evening about 6pm - he didn't and it is now 8:55pm and still no phone call.

With regards to NHS offers, our prices are so low we offer the same discounts to all our customers, as there is no more room to discount.

During this conversation, in which I had to remind him I was at work and only after a quote and was not about to start divulging personal financial information, he told me I was looking at a 4 year old car (hardly slightly used) and the cost would be about £220 per month (hardly £152).

We do ask our customers to come back to us if they feel the service our partners provided them was not satisfactory and I'm glad you did contact me because I can tell you about new Nissan Juke offers for BRAND NEW for £127 a month, as long as the customer has good credit history and able to put down a deposit of approx. £1142. If you wish to pay a smaller deposit of £450 then the monthly payments would be approx £157 per month and that is for a brand new car.

Well in that case why lease a used car, I do have a decent deposit and would prefer you put me in touch with your other service partner and lease a brand new one. Many thanks for looking into this for me.
---

Can I lease a brand new car on PCP, just in case I want to buy it at the end of the lease agreement?

Yes you can lease any of our cars on offer if you wish on a PCP agreement. Here is some more information about lease brand new cars and information about PCP leasing agreements.