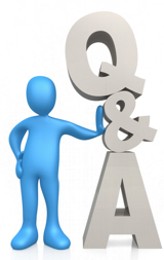 Hi I'm looking for an interest free lease for up to two years, can you help please?

Actually yes we can help you, because we offer interest free car leasing deals. However, if you were to lease a brand new car, you must have a good credit history score, but we also offer 0% interest free deals to customers with poor and bad credit history on approved used cars. Normally 3 monthly payments up front are required and proof you can afford to pay the monthly payments.

Thank you for your prompt reply. Regarding the element of interest, could you share some more information pertaining to this. Credit history is great.

We have come across the question before in relation to Sharia Law. We are no expert to say the least, but roughly speaking, my understanding is as follows: Our brand new car leasing deals do not have a published "APR lending rate" in the contract as such. Not like a purchase contract on say, a used or nearly new vehicle where the finance company charges an APR to the customer on the finance rate as they are "lending" against the value of the car.
With our car leasing deals for new and approved used cars, the finance company makes their money by selling the car at the end of the deal for more money than the estimated residual value they have set. For instance, they might think a car will be worth £10K in 3 years time at the end of the lease period when they go through the auctions. If they get £10.5, they win, if they only get £9.5K, it would be their lose, not yours.
They usually get the value about right and make what they need to turn a profit. But leasing from us a brand new or used car is a popular product with the Muslim faith for that reason, there is no "APR lending rate" in the contact which seems to be acceptable as its frowned upon to "make money from money". A feather in the cap for Personal or Business Contact Hire over HP or PCP on that score. Hope that helps.
There's loads more info on the internet on it if you enter a suitable search term. But think that's the basics and we are more than happy to help you get into a nice decent brand new car. What did you have in mind?

Thank for tour response That's fine, my intention is not to keep the car as to not indulge in interest. If it's totally interest free I'm looking for a 5 dr hatchback, Peugeot, VW polo, Clio or any other new hatchback Must be Automatic For personal use (not business) 1-1.2 litre (very small engine) Budget is £75-125 per month. Could you kindly send me details which match my criteria with some attached photos.