What ever your needs are, no credit checks, 0% finance, no deposit or little deposit, what can you afford? All you got to do is ask for a free quote and we will take it from there and help you get the best car deal ever.

Is leasing a type of car finance? and what is the difference?

With car finance, you have to buy the car, the car is in your name and you pay a monthly payment. You only sell the car if you settle the finance first. Where with car leasing, you are renting the car.

Can you explain the differences?

For example. If you lease it on a contract hire agreement, you give the car back at the end of the lease and walk away. If you leasing the car with a PCP contract then you have the option to buy the car at the end of the lease period. Most people just give it back. Then we have HP where this is more suited for people with poor credit or customers that want to keep the car at the end of the agreement. Benefit is that you can do unlimited miles.

Can I lease a car and pay no up front payment or no deposit on the finance?

The only time we would allow no deposit would be if the vehicle is an approved used car. Most of our used cars do not require a deposit and some just a small one. Where all the brand new cars although they are 0% APR Finance, you do have to pay a small deposit.

I work at a dental practise which is NHS I saw a link for NHS staff leasing, I have poor credit and no deposit but want to pay less than £234 a month. Can you help me please?

Hi there, to avoid the deposit I have to ask you a few questions first. As in many cases with bad credit a deposit is required. Have you got any defaults? How bad is your credit history, do you know?

I'm not sure but I'm not bankrupt nor have I got an IVA but I do have some defaults. However, Experien and Equifax say different things in points score. I'm paid straight into my bank and I have a debit card and my bills are on DD which are paid. If there is a deposit to be made could you inform me of the amount please?

Sorry to hear about your circumstances but to be able to get a no deposit vehicle lease you have to have a good credit history or a fair one. I would try and get you a no deposit deal but if I was you I would fix your record.
Can you afford a deposit of around £200 and then for a Ford KA at £169 per month, Fiesta £215 a month and the Astra at £239 a month. includes the vat (estimated prices and depend on finance department) Which car deal should I try and get a quote for you?

I would like a quote on the Astra please.

The quote for a long term car lease has now gone to the finance department and a colleague will contact you with a firm quote.
---

I am looking for the best leasing deal that gives me a mid range car that keeps payments under £200. Either 3 or 4 yrs what ever is the best. I prefer a used/demo to help keep payments down. Prefer upper end of market ie new shape Mercedes A 1.6 diesel or similar bmw1 etc diesel. Economy is important an I do like the new Honda Civic but not sure if this is available as demo? So don't think this would price out well. My annual miles are around 12k miles. I would prefer nil/little deposit as possible. thanks.

If you want even an ex demo vehicle your budget won't get you a BMW 1 or similar for £200 a month, unless you mean £200 plus the vat? The BMW 1 is £204.88 plus vat and a little bit more if taken on a zero deposit arrangement. If you cannot increase your budget to that level would you like something else which is far cheaper? Something like the Mini First, Mini Convertible, Astra, Corsa, Focus, Leon?
---

Can you explain to me what is the difference in leasing a car or buying one with a loan?

Simply two totally different methods of financing a vehicle. Leasing is the finance of the use of the vehicle and a loan is the finance of the purchase of the vehicle.
Each method has its own benefits and drawbacks. The beauty with leasing is that you can be driving a new or fairly new car ever 3 to 4 years where with buying a car you stuck with it until you sell, plus you have the hassle of trying to find a buyer and get the right money for it.
With leasing at the end of the lease you can either buy the car by paying a balloon payment, return the car or swap it for a new lease.

What other differences does leasing have verses taking a loan?

Other differences is that if you drive a 3 year old car it is more likely it will not need any major costly repair work verses owning a 6 to 10 year car which will at some point need disk brakes, new battery, starter, new paint work and you name it everything starts falling apart after a few years.
Another benefit of leasing a new or fairly new car, you avoid paying MOT charges and the hassle again taking your car to be inspected and bet you the mechanic will find something wrong with your old banger car.
When making a 'lease or buy' decision you must look not only at the financial comparisons but look also at your own personal priorities - what is really important to you. Is it having a new vehicle every two or four years with no major repair risks more important than long-term cost? Or are long term cost savings more important than the lower monthly payments? Is having some ownership of the vehicle more important than low up-front costs and no down payment?
The flip side of buying your car is that you are debt-free for a while, even if it means higher monthly payments for the first few years and the risk the vehicle is going to need repair work eventually.
Like you we find that making a lease-or-buy decision is not really a quite cut and dry thing. There are some things you need to consider. Let's take a look at some of these things.
First, it's important to understand that buying and leasing are fundamentally very different, not just two versions of the same thing.

How do the payments work out and what happens during the lease compared to buying a car with finance?

When you buy a car, you pay for the entire cost of a vehicle, regardless of how many miles you drive it. You typically make a down payment, pay sales taxes in cash or roll them into your loan, and you typically pay an interest rate determined by your loan company, which is based on your credit history. You make your first payment a month after you sign the contract. Later, you may decide to sell or trade the vehicle for its depreciated resale value.
When you lease a car, you pay for only the portion of a vehicle's cost, which is the part that you "use up" it is called depreciation of the vehicle, where it is lost during the time you're driving it. You have the option of not making a down payment (no deposit car leasing), you pay the sales tax only on your monthly payments. You may also be required to pay some fees and possibly a security deposit.
You make your first payment at the time you sign your contract to secure the vehicle. At lease-end, you may either return the vehicle, or purchase it for its depreciated resale value. Most people return it and jump into another car lease. We have clients who are retired and they still lease their cars with us.
---

Hi, I'm looking for a Citroen DS3, my miles per year are less than 6000. I would like term as long as possible, with 0 deposit...I am flexible with the choice of car.

The DS3 do not come as 0% deposit. I will resubmit your request for a really nice sporty Astra, top of the range but at a really good price. Once the advisor contacts you, you can discuss other cars as well if you don't like the Astra.

Thanks for your reply I did like the look of Astra & also fiat 500. Do you base the acceptance on credit score ?

Yes the funder bases it on credit score not us. Both cars are available. How is your credit score?

My score is poor ( I think ) due to a ccj of £900 from 2011 that was satisfied aug 2012. Since then all direct debits, rent & other things paid on time, I have no debt outstanding but don't own credit cards or loans, I have a job that I earn lots of money from, & been in continuous employment for 4/5 years. lots of disposable income, but obviously from the past this may affect me?

We shall give it a try and see what happens.
---

Hi can you please advise if you take part in nhs car lease fleet scheme solutions and can I have a car lease with no deposit?

We offer alternative car leasing to the NHS staff. As I understand it, the NHS staff can lease from who ever they like, specially if the company is cheaper. We lease direct to the NHS staff. If you are given or not given a car allowance and you are happy to pay the lease via your bank account then you can lease from us. What car or cars do you like? How much money would you like to be spending per month on the car lease inclusive of vat? The prices do not include insurance or maintenance. You will have to arrange that yourself.
---

Does your no deposit leasing agreements include insurance?

The insurance with these leasing agreements are offered with is GAP insurance which cover you for fire, theft and if the vehicle is totally written off from an accident. You will have to still find your own insurance that covers you for the basics. If you have any other questions do email me and if you are happy email me the cars you like and I will get you a quote or two.

I will pick a couple but only problem is I have my test friday and have 6 points I now I will pass been driving since 14 and now 24 and have 6 points is that still fine?

With these deals it doesn't matter if you have points on your license, but you do need to have a license. If you are to lease a car you need to tell me what cars you like, give me a few ideas and how much you can afford to pay per month for the car lease?
---

I would like to lease an Audi TT coupe and don't want to pay a deposit.

The TT you picked is not available as a no deposit deal. Is this your only choice or would you consider other similar vehicles if the price was right?

How about an ex demo model on no deposit leasing? I was looking to spend around £300 a month maybe a little bit more but no deposit, it doesn't have to be brand new.

The Audi TT requires a deposit as it is a very expensive vehicle and the only way to get the monthly payments down is to provide a decent deposit.
---

Just wondering if I can lease a car as I'm employed not got a business?

You don't have to have a business to be allowed to have a car lease from us. Actually we lease more cars to employed people.
---

Would like a business contract hire no deposit deal for a Mercedes, 10k per year Metallic grey and would like to pay no more than £290 plus VAT (quoted price from Lings Cars, however they do not have grey)

Not sure how a vehicle that is displayed on our website for £424.27 + 20% vat per year be offered by lings for £290 + vat as you stated. I looked at her website and the 3+36 deals states £420.92 + vat. There is a £4 difference where we will give you free GAP insurance.

229e quote I received from lings cars is for a 6 + 23 deal. That is my current quote with Lings, I believe they deal direct with Mercedes who seem to able to lease cars for very low. What I want is the C Class Coupe CDI 220, Diesel, Automatic, Metallic Grey

We deal with Mercedes direct too, but you cannot compare the 6 + 23 deal with a 3 + 36 or a 4 year deal. Huge difference and I've checked other competitors and their price is similar with ours. If the car is genuine and there are no hidden costs or the car is not an import or gods knows what, sure go for it, sounds pretty cheap.

The price you stated were personal, what are your business rates?

The prices on our website are business without the vat and personal with the vat. Cannot do this deal for 6 + 23. Not sure why you would want to pay this. Over 4 years the payments would add up to 12 + 46, a total of 58 payments. Where if you lease with us, the payments are 1 + 47, total 48. That is 10 payments more for a 2 year deal.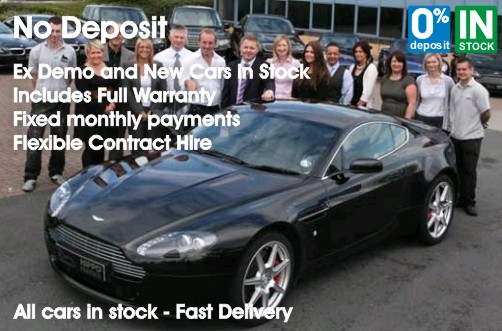 Brand New, Nearly New, Ex Demo and Second Hand Cars

Hi there, I am a self employed carpenter it's very expensive to buy a new van for me at these days and my average millage is 15000 per year and my favourite van is Mercedes Vito but I would like to start with a cheap one and I need medium sized van and also my age is 22, my driving licence 6 months please suggest me some thing thanks so much.

Hi, there are several vans brand new and ex demo with zero deposit leasing, unlimited miles and you get to keep the van at the end of the lease for just £1. This will allow you to get us mu379b3iness as you need with the worries of the miles you do.

What is your phone number so I can call you please.

The telephone number is provided once we establish what kind of lease is best suited to your needs and you will get 1-2-1, impartial car buying advice from an industry expert.
---

Hi I have made an enquiry today online about leasing a car with poor credit. Is there a number I can call to speak to anyone please?

Hi Angela, Did you receive our confirmation email?

Sorry no I've not had an email I shall check my junk. Thanks

If you have bad credit history the price will be a bit higher than the deal that you picked. In any case one of the advisors will be in touch and help you get something nice.

Hi yes I have just received an email which is like a summary of my application and it states that someone from your company will call me is that correct?

Yes, please give your advisor a bit of time to put something together for you. Promise they will be in touch.

Ok that is great, do u think there is a possibility that I will get something within my budget?

I don't want to be negative but with bad credit I do not think £100 a month is enough if you consider how much a decent car costs. We only provide good cars. Maybe approx £140 a month will get you something nice or if you paid a deposit you can get the monthly payments down. In any case you will be provide a firm quote and price so you can work with. Is that ok?

That is great.....what if someone with better credit did the lease for me, can you do that?

Do they live at the same address as you?

No they don't.

Ideally they need to be living at the same address. The way it works is they take the lease out in their name and the payments will come out of your bank account. It would be best to speak to your advisor to get around this and find a good solution for you.

Hi sorry to bother u again but I had a call last night from your company but not heard anything since? Do u know how long it can take please?

They tried calling you too. You may like to call your personal advisor on this number 0845 643 4315.
---

Hi, I'm looking for a zero deposit car lease. Is this for all your car leasing deals?

The deals that are available for zero deposit are the used cars. I'm afraid the brand new cars will require a deposit. Well, at least 3 up front monthly payments. For example if the monthly payment is £200 a month, then the deposit (or initial rental as we call it) will be £600.

So, are you saying that if I pick one of your used cars, I do not need to pay a deposit initial payment?

Yes that it is correct. When we say zero deposit we mean it. This includes customer that have good or poor credit history. For bad credit history we might ask a small deposit. But it will not be much.
---

Hi, can you explain to me what is the difference with leasing a car with PCP finance verses contract hire?

The main difference is that with PCP you have the option to return the vehicle at the end of the contract agreement. Basically you can return the car, or pay a balloon payment and keep it. Most people just give it back. With contract hire you have to return the vehicle. You cannot keep it.

Where on your website can I read a bit more about PCP leasing? I assume it means personal contract purchase? but the purchase is options? Correct?

Yes that is correct. With PCP you do not have to keep the vehicle. Here is more info about this type of leasing a car. info here
---