Birmingham Car Leasing Forum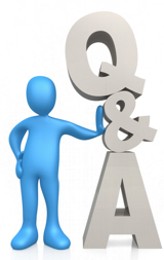 Question: Hi, Miles per annum - 10,000 to 15,000 max, 150 per month payment if insurance is included if not 100 pounds per month. lease contract prefer to have 3 years, deposit up to 500 pounds, looking for a small car under 1.4 but enough space in the back to fit my twin daughters. Please get back to me as soon as possible, I asked you to contact my yahoo address but haven't heard anything, also is there a number I can speak to someone on instead of emailing like this.
Answer: You should have been contacted by now.
Question: Can you contact me on my mobile as this is my work email address and I finish up today until the end of the month, so will not be able to pick up my emails.
Answer: I have notified your account manager to be aware of this.
Question: Thank you, I'm really VERY interested in getting a lease car with you guys, you have great cars on offer, Can you tell me if your cars include insurance, I think I ready something about GAP insurance is that right?
Answer: Yes there is an insurance which is called GAP insurance. This insurance typically costs £100 a year and is optional. It will cover the finance side of things in the case you totally write off the vehicle from an accident, fire or theft. Many people take the risk and don't pay for this for small cars but it is not wise not to take it if you lease a prestige vehicle.
Question: So are you saying I still have to insurance the car? What if I was to hire purchase the car?.
Answer: First we need to get approval for the finance side of the lease. Once that is approved and we know how much then that determines which cars you can have. At these low prices, sorry a traditional car insurance is not included. In the case you Hire Purchase the vehicle you do not need to take GAP insurance, because the car is actually yours as long as you keep up with payments.
Question: So either way I'd have to take on a seperate insurance? With regards to the HP can you exchange the car at the end of your contract? I quite like the idea of that and am not too bothered if the car isn't "technically" mine in all the time im driving it.
Answer: All cars on a lease require insurance. If you went to Peugeot who do "Just put fuel" deals the car will cost you something like £280 to £380 a month. So it isn't really just fuel it is just that add all the extras into the price and they certainly make their money. I would lease a car and pay for my own insurance if I was you. Cost you far less if you did that.
Question: What if I have poor credit history?
Answer: If you have poor credit history and have been recently refused car finance then we would have to look at an alternative option which is called Hire Purchase. Don't let this scare you. In the monthly payments you actually pay off the car so at the end of the lease the car is yours, there are no further payments like the balloon payment. You can keep driving or use it as a deposit for your next car.
Question: Ok, this sounds like a plan, can we bear in mind I'm a single parent to twin girls so have to get a nice wee cheap runner even if its a 1 litre id be more than happy with that as it will keep my insurance down. I haven't applied for car finance before I just liked the idea of after the contract I could use it as a deposit for the next car and could change it after 3 years, also the price is A LOT lower with u guys than say Arnold Clark.
Answer: We are renowned to be the cheapest that is why we say 100% guaranteed and 100% satisfaction. We mean it. If you ask why this is the case. It is purely down to the scale of our operation where we buy cars in bulk and pass the savings to our customers.
Question: I really appreciate all your help Steve but if you can do me a good deal then its more than likely Il take it. Oh sorry one more thing, what does the cost (what ever it may be per month) usually cover? MOT/Servicing/road tax etc, I know it will be different for different cars but is there something specifically you do or don't cover in the payments?
Answer: The cars we have on offer are this cheap because they are ex demo slightly used cars. The lower the price the older the car. Most cars are 1 to 2 years old. However if the price is something like £69 a month then be prepared to hear that this car is 4 or 5 years old but still in good condition. Road tax is included for the first year, there after you have to pay for it. yes a 1.0 to 1.25 litre engine is best because the insurance will be at its cheapest. MOT and servicing is £45 to £100 a year - no different if you own a car. There are plenty of good servicing deals out there.
Question: I'm not too fussed about how old it is, if its 4 or 5 years that's still a lot newer than Iv had in the past lol If I have to pay for road tax after the first year Id def want a small engine 1 litre maybe 1.2 at a push, the MOT and servicing, am I right in thinking this isn't included in the price I pay per month? would a recent MOT be done on the car when I bought it, as in would it come with a years MOT or something like that? Sorry I'm new to all this so just want to cover all angles Thanks again for all your help, you have been great
Answer: That will depend on which car you are going to have. Let your account manager send you the first quote for a specific car and then you can discuss what comes with it. You can have the servicing included in the price it that is what you wish. However and what ever you do take at the end I promise you'll get the best possible deal with us.
---
Question: I am actually looking for a Brand NEW A5 with Sat Nav. 25000 miles per annum on either a 3 or 5 year lease, but I do have poor credit history.
Answer: I'm afraid the funders require excellent credit history to be able to lease an Audi A5 or any new Audi. These are the only cars you can lease if you have bad credit history at at push you might be able to lease a BMW 3 series.
Question: Thanks for coming back to me so quickly. That's a shame about the Audi !! Can you please quote me on the below on a 3 and 4 year personal lease (New Cars !) both with sat nav and on 25k miles per annum ? 1) BMW 320d M Sport, manual and auto. 2) vauxhall Insignia SRI VX-Line 2.0 CDTI Bi Turbo (195PS) with leather seats.
Answer: I'm a bit baffled with your requirements. You did say you have bad credit history, right? If you haven't please ignore everything I wrote and apologies. Sorry the funders have the last say and brand new cars will not be an option. Also you will have to Hire Purchase the vehicle if you know what that means? You have to pay to keep the vehicle which means the monthly payments are based on the whole value of the vehicle plus interest.
Question: Sorry, no I don't know what hire purchase is, can you explain please how it works?
Answer: A new BMW 320d M Sport would cost something like £36,000 dived that by 36 months payments that is £1,000 a month plus interest. Do you understand the reason behind why you cannot lease a brand new BMW or any similar vehicle and why the funders are reluctant to do so? If they approve for you to have a £15,000 car finance then we are short by £21,000 plus the interest.
Question: What about hire purchase a brand new Insignia top of the range?
Answer: The Insignia based on the specifications you outlined would be something like £28,000 new. If we did our maths, that would be £780 a month plus interest, which could be anything from 10% to 40% depending on how bad your credit history is.
Question: Oh, I see what you mean!! What if I hire purchased a second hand car from you?
Answer: On the other hand if you were to lease a second hand Insignia 1.8i Exclusive model (even with bad credit history) that will cost you NO deposit and £200 a month (60 payments) and it is within your £15,000 limit.
Question: Sorry I think I misunderstood your email lol !! Ok well that's a bit of a nightmare then ! Is it possible to get a guarantor for the lease or ??
Answer: Long gone are the days where we could use a guarantor. The funders go by what our credit history file says about us. We do however do accommodation leasing, meaning someone else with good credit history leases the car and you get to drive it. Probably in your case it will be your partner. However, your partner needs to be employed, prove earnings and have the ability to pay back the specific vehicle, must have a full driving licence and further documentation.
Question: Oh, I see what you mean, I think I am best to hire purchase a car and pay it from my own pocket.
Answer: By the way how much can you afford to put down as a deposit and how much can you pay per month, max? Maybe we can do a deal for an ex demo BMW 3 M Sport series.
Question: I've had a look on your web site and see that there is an offer for an ex demo 318d Auto, m-sport BMW for £387.58 based on 10k miles per annum with no deposit, it says deal for poor/bad credit ! Is this correct and available to me ? Also I would need a quote for 25k miles per annum not 10k ! If so how old are the cars and what is the mileage please ?
Answer: I will see if we can get you this one.
Question: Sorry mate ! I have also seen a 320d m-sport with business media on the same offer of no deposit etc ! Can I do this offer too on 25k miles per annum ?
Answer: Every single car deal has a unique info page stating who and how it can be leased. If you click on any of the BMW 3 series offers the specific page to that deal (do a page down to see the extra info) clearly says if you have fair or bad credit history you have to either contact us (which you are) or you have to Hire Purchase the vehicle. You need to email me what your monthly budget is for the car, so I can up front tell you if you have any hope for such a car or we all just wasting our time and should be looking at something more sensible if you know what I mean? What is your monthly budget?
Question: OK ! My budget is is circa £450 to £550 per month !
Answer: That is a very healthy budget. Lets try and get approval from the funders first. I will resubmit your application for an Insignia, so we have higher hopes for an approval then negotiate and switch cars to a BMW 3 or similar once we have the money secured. Would you like me to try this way?
Question: Yes mate ! Let's see what we can get. I would if poss obviously prefer the BMW but if we can get a top of the range insignia then that's cool too ! I need diesel and 2.0 litre !
---
Question: Hi, I am looking for a short term vehicle lease as cost effective as posssible, and I have bad credit history.
Answer: I'm afraid you need to have excellent credit history to be able to lease a car on a short lease. As you have bad credit history this is an example of a car deal you can have. please email me if you can commit to this?
Question: What is the minimum period i can hire under personal hire, and what periods are available.
Answer: If you had good credit history the minimum hire is 3 or 6 months. If you have bad credit history the minimum is 2 years but the payments would probably be 2 and 1/2 times higher because you are paying off the car in half the time.
Question: What vehicles you have available for personal hire.
Answer: For bad credit history you can have cars like the Corsa, Astra, Insignia, Fiesta, Focus, Ibiza, Leon, Megane, Clio, Golf and several more cars.
Question: What are the costs involved for any specific vehicle
Answer: To lease an ex demo second hand Astra even if you have bad credit history the deal is No Deposit and then £139.20 per month x 60 months or £348 or less per month over 24 months.
---
Question: Hi, my salary is £1200 per month after tax, looking to lease for maybe 2/3 years, budget £90-110 pcm, looking to lease a renault clio medianav, or ford fiesta or focus or similar size cars, willing to look at new cars or no deposit used cars, if possible would like to speak to someone on the phone before I commit to anything, going out today to car dealerships as I need to sell my car also
Answer: I'm sorry but your budget is not enough to get you a Renault Clio as stated, probably get you a Vauxhall Corsa for that money.
Question: Definitely don't want another corsa that's what I'm currently driving and prefer to now drive something different, prefer clio medianav, fiesta or focus - 5 dr hatchbacks, look forward to hearing from you again asap! Thanks
Answer: I'm afraid your budget of £90 to £100 and don't have a deposit will not get you a Clio or Fiesta and definitely not a Focus, not unless the car is 4 to 5 years old or more and still don't think there is such a decent car at that price.
Question: What will my £90 to £110 monthly budget get me?
Answer: A Clio (2 years old) on a 0% deposit offer costs £154.78 per month and a Ford Fiesta (2 years old) a 0% deposit offer costs £160.78 per month. A Ford Focus (4 years old) on a 0% deposit offer costs £138.60 per month. Either you will have to increase your budget to £150 a month to lease a fairly new car or lease a 4 to 5 years old car but that still will require a higher monthly budget if you see what I mean?
Question: Hi Steve, don't mind paying a deposit to get a new/nearly new car - see the attached pic for a clio - paying deposit and can prob stretch to £130 it says 125 on the pic taken from yr website, thanks.
Answer: That price is a from price and from means from. Did you do a page down to see the top 10 deals that are compared? The deal you are after is NO. 2 which is a small deposit and £107.63 or £129.16 personal lease (including vat) or NO. 6 for NO Deposit and £128.98 or £154.78 personal hire. (including the vat). I will resubmit your request for Deal No.2 and then you can negotiate price and terms with your account manager.
Question: Yep thanks, also interested in option 2 on the ford fiesta zetec nearly new bluetooth & usb £135 personal hire - will look forward to hearing from account manager - thanks for your help! Ok i've been awake for 24 hours now as been out looking at cars via dealership as well today so finally going to bed after my nightshift lol ;o)
---
Question: Hi, I am a Medical Doctor, Consultant Radiologist, moving from Croatia to Birmingham, UK, in May 2014. I have a 1-year contract with the NHS, but planning to live permanently in the UK. I still don't have a bank account or credit history in the UK. I would like the lease a smaller car, like Corsa, Peugeot 207, Seat Ibiza, WV Polo, or similar, for 1 or 2 years. It can be used, or new. I have a Croatian EU driving licence. Can I do that? Regards
Answer: I'm afraid you will need to have lived and worked in the UK for at least 3 years to obtain UK credit history which is obtained when you have a UK bank account, a UK credit card, register yourself on the UK Electoral Register, have a few bills in your name and then a car lease is the "cherry" to all this.
Question: Thank you for your fast reply. Is there any solution around this?
Answer: You might like to buy a second hand car first, but do not pay in cash. Get yourself a UK bank account first then pay the car via your bank with a debit or credit card. You need to leave a trail of buying and paying back to your creditors to create the credit history and obviously the better you handle your money the better your credit history and the more money the UK banks will allow you to borrow.
---
Question: Hi, if I leased a car with a Hire Purchase agreement do I need to take GAP insurance, because I thought if the car is actually yours with this type of agreement and as long as you keep up with payments you wouldn't need too?
Answer: GAP insurance is important for any finance agreement. No matter how you finance a vehicle there will always be a settlement amount owed (Obviously on HP towards the end of the agreement you should owe less than what your car is worth.
Question: So how does this insurance work?
Answer: GAP will pay the difference out between what you owe to the finance company and what the car is worth. If your settlement is £10,000 and the insurance company pay you £8000 (Which could be the case on HP/Lease/Contract hire) as a result of a total loss claim you as the customer then you owe the finance company £10,000 less your £8000 payout. GAP pays the £2000 difference.