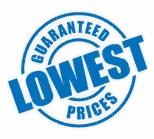 Car Leasing in Birmingham
B1–B4 Birmingham City Centre, Ladywood
B5 Digbeth, Highgate, Lee Bank
B6 Aston
B7 Nechells
B8 Washwood Heath, Ward End, Saltley
B9 Bordesley Green
B10 Small Heath
B11 Sparkhill, Tyseley
B12 Balsall Heath, Sparkbrook, Highgate
B13 Moseley, Billesley
B14 Kings Heath, Yardley Wood, Brandwood, Druids Heath, Warstock
B15 Edgbaston, Lee Bank
B16 Edgbaston, Ladywood
B17 Harborne
B18 Winson Green, Hockley
B19 Lozells, Newtown, Birchfield
B20 Handsworth Wood, Birchfield, Perry Barr
B21 Handsworth
B23 Erdington, Short Heath
B24 Erdington, Tyburn
B25 Yardley
B26 Sheldon, Yardley
B27 Acocks Green
B28 Hall Green
B29 Selly Oak, Bournbrook, Selly Park, Weoley Castle, California (part of)
B30 Bournville, Cotteridge, Stirchley
B31 Northfield
B32 Woodgate, Bartley Green, Quinton, California (part of)
B33 Kitts Green, Stechford
B34 Shard End, Buckland End
B35 Castle Vale
B36 Castle Bromwich, Smith's Wood, Bromford
B37 Chelmsley Wood, Marston Green, Kingshurst, Fordbridge
B38 Kings Norton
B40 National Exhibition Centre, Birmingham International Airport, Bickenhill
B42 Perry Barr, Great Barr, Hamstead
B43 Great Barr Hamstead
B44 Perry Barr, Kingstanding, Great Barr
B45 Rednal, Rubery
B46 Water Orton, Coleshill
B47 Hollywood, Wythall
B48 Alvechurch
B49– B50 Alcester
B60–B61 Bromsgrove
B62–B63 Halesowen
B64 Cradley Heath
B65 Rowley Regis
B66–B67 Smethwick, Bearwood
B68–B69 Oldbury
B70–B71 West Bromwich
B72 Sutton Coldfield town centre, Maney, Wylde Green
B73 Boldmere, New Oscott, Wylde Green
B74 Four Oaks, Mere Green, Little Aston, Streetly
B75 Sutton Trinity, Falcon Lodge, Rectory
B76 Walmley
B77–B79 Tamworth
B80 Studley
B90 Shirley, Wythall, Majors Green, Dickens Heath
B91–B94 Olton, Solihull
B95 Henley-in-Arden
B96–B98 Redditch
Car Leasing in Birmingham

West Mid Vehicles
West Mid House, Stourbridge Road, Halesowen, West Midlands B63 3TT



Lloyds TSB Autolease Ltd
Blake House, 2, Hatchford Way, Birmingham, West Midlands B26 3RZ



Bristol Street Birmingham (Ford)
Bristol Street, Birmingham, West Midlands B5 7AZ



Budget Car Leasing Ltd
Cambrai Court, 1229, Stratford Rd, Hall Green, Birmingham, West Midlands B28 9AA



Autoplan Vehicle Contracts Ltd
1, Mouldings Green, Kenilworth Road, Meriden, Coventry, West Midlands CV7 7LJ



Prospectus Vehicle Solutions Ltd
Unit A, Prospect Road, Burntwood, Staffordshire WS7 0AE



Volkswagen Group Leasing
Brunswick Court, Yeomans Drive, Blakelands, Milton Keynes, MK14 5LR



Vehicle Consulting
9 Platagenet Building, 100, Spencer St, Birmingham, West Midlands B18 6DB



Masterlease
International House, Bickenhill Lane, Birmingham, West Midlands B37 7HQ



Ca Cars
274, Vicarage Rd, Kings Heath, Birmingham, West Midlands B14 7NH



Think Vehicles Ltd
60, Prince Of Wales Lane, Birmingham, West Midlands B14 4JY



Fleet Street Ltd
22-24, York Rd, Edgbaston, Birmingham, West Midlands B16 9JB



Ogilvie Fleet Ltd
The Library, Church Hill, Coleshill, Birmingham, West Midlands B46 3AD



Lloyds TSB autolease Ltd
19, Fortnum Close, Garretts Green, Birmingham, West Midlands B33 0LG



Tantulus Ltd
The Bungalow, 85, Alvechurch Rd, Birmingham, West Midlands B31 3PN



Eiger Vehicle Leasing
50-54, St. Pauls Square, Birmingham, West Midlands B3 1QS



Lloyds TSB Autolease Ltd
Blake House, Hatchford Way, Birmingham, West Midlands B26 3RZ



Next Vehicles (Birmingham) Ltd
1301, Stratford Rd, Hall Green, Birmingham, West Midlands B28 9HH



Ace Claims & Car Rentals
Fort Dunlop, Fort Parkway, Birmingham, West Midlands B24 9FE
We can supply you with practically any car you could think of if you live in Birmingham City - home of Aston Villa.
email us with your requirements.
See also:

Fiat

Mazda

Nissan

Toyota

Vauxhall

Commercial Vans
If you're looking to get the cheapest Birmingham quote on the net and order a car visit our website and browse available cars and options. Above prices are based on Contract Hire at 10,000 miles per year, 36 month contract and subject to written credit application and approval.
Please Note: Unless otherwise stated, Contract Hire monthly rentals exclude VAT and maintenance. Birmingham Contracts include Road Fund Licence renewals and assume an initial payment equivalent to 3 monthly rentals. All figures and details may change without notice. Birmingham Vehicles subject to availability at time of order. Images for illustrative purposes only.
We offer the best car leasing solutions to customers with or without a good credit history. For customer with adverse credit history please click here to see the deals.
Contracts available for 6*, 12, 24 & 36 months. Ask for details.
* where applicable
Small Cars - Long Term Car Leasing
(Hire Period 2 to 4 years)

Make
Car Model

Best Deals

Fuel
mpg
Tax
Band
Annual
Tax
Monthly
Hire
Spark
55
C
£30
£85.99
Corsa (manual & auto)
56
C
£30
£86.65
Ford Fiesta
66
C
£30
£94.63
Micra
56
C
£30
£94.95
Peugeot 107
65
C
£30
£95.98
Hyundai I10
60
C
£30
£99.95
Fiat 500
48
C
£30
£103.33
Clio
48
C
£30
£104.89
Ford KA
57
C
£30
£108.99
Polo
50
D
£95
£119.95
Mini One
50
B
£20
£121.66
Hyundai I30
76
C
£30
£139.95

Medium Cars - Long Term Car Leasing
(Hire Period 2 to 4 years)

Make
Car Model

Best Deals

Fuel
mpg
Tax
Band
Annual
Tax
Monthly
Hire
Seat Ibiza
74
B
£20
£104.95
Ford Focus
62
B
£20
£119.81
Astra
62
B
£20
£120.39
Megane
39
C
£30
£128.88
Seat Leon
74
B
£20
£138.98
VW Golf
57
B
£20
£148.98
BMW 1 Series
62
C
£30
£149.98

Executive Cars - Long Term Car Leasing
(Hire Period 2 to 4 years)

Make
Car Model

Best Deals

Fuel
mpg
Tax
Band
Annual
Tax
Monthly
Hire
Mondeo
65
D
£95
£117.33
Insignia Auto
55
D
£95
£153.99
Avensis
53
D
£95
£169.98
VW Passat
65
D
£95
£188.88
Audi A3
64
D
£95
£201.95
BMW 3 Series
62
D
£95
£248.99
Audi A4
57
J
£245
£263.95

Prestige Cars - Long Term Car Leasing
(Hire Period 2 to 4 years)

Make
Car Model

Best Deals

Fuel
mpg
Tax
Band
Annual
Tax
Monthly
Hire
Mercedes E Class
55
J
£245
£249.99
Audi 6 Avant
56
J
£245
£273.95
Mercedes C Class
65
D
£95
£299.95
Jaguar XF
52
J
£245
£329.99
BMW 5 Series
58
J
£245
£338.70
Evoque
56
D
£95
£409.95
Audi 8
44
J
£245
£469.25
BMW X5
35
J
£245
£498.99

Sports Cars - Long Term Car Leasing
(Hire Period 2 to 4 years)

Make
Car Model

Best Deals

Fuel
mpg
Tax
Band
Annual
Tax
Monthly
Hire
Mini Convertible
50
B
£20
£198.98
Audi TT
42
J
£245
£209.95
Mercedes SLK
30
E
£115
£255.55
BMW Z4
41
K
£270
£259.94
Peugeot RCZ
42
E
£115
£261.23
BMW 6 M Sport Coupe
36
I
£325
£470.02
Porsche 911
26
K
£270
£653.62
Aston Martin
20
M
£460
£989.98

7 Seaters & 4x4 Car Leasing
(Hire Period 2 to 4 years)

Make
Car Model

Best Deals

Fuel
mpg
Tax
Band
Annual
Tax
Monthly
Hire
Zafira (7 seats)
39
G
£165
£139.89
Juke
40
E
£115
£139.99
Vitara 4x4
35
J
£245
£165.98
Insignia Sport Estate
55
D
£95
£179.88
Grand Scenic (7 seats)
61
C
£30
£189.90
Kuga
47
G
£165
£194.16
BMW X1
54
J
£245
£219.95
BMW 3 Touring M Sport
62
C
£30
£284.95
Ford S Max
54
G
£165
£299.00
Mitsubishi Shogan
28
J
£245
£398.99
BMW X6
40
J
£245
£429.98

Best Van Leasing in the UK
(Hire Period 2 to 5 years)

Make
Van Model

Best Deals

Miles

Tax
Band
Annual
Tax
Monthly
Hire
Bipper
Unlimited
£119.88
Kangoo
Unlimited
£137.87
Partner
Unlimited
£167.99
NV200
Unlimited
£167.99
Vivaro LWB
Unlimited
£209.99
Transit 260 SWB
Unlimited
£209.99
Master LWB FWD
Unlimited
£257.87
Transit 350 LWB
Unlimited
£257.99
Crafter MWB
Unlimited
£299.98