What do Vehicles with 7 Seats (5 + 2) Look Like?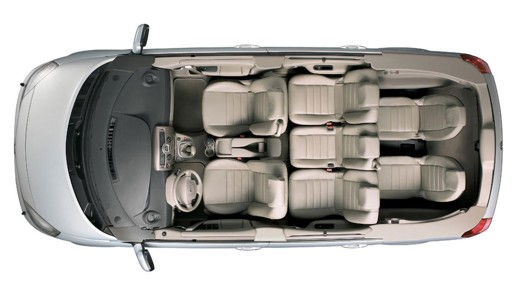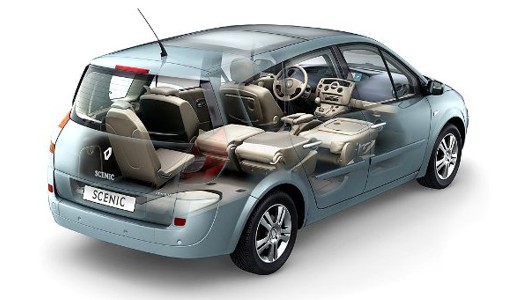 7 Seater Car Leasing Forum & Reviews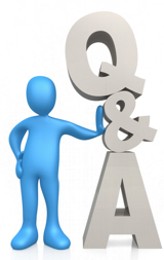 Hi, I was wonder if you can tell me which is the best 7 seater to lease at the moment?

One of the best cars with 7 seats is the Renault Grand Scenic or the Nissan X-Trail or BMW X5. We also offer used cars like the Qashqai +2 plus brand new cars on contract hire like the Discovery, Mercedes GLC and Volvo XC90. They come with a host of extras and it is a brilliant car to drive and own.

How come your 7 seater is so cheap?

We buy in these cars in bulk and we pass the savings to your customers. Also they are ex demo slightly used and again we pass the savings to our customers.

I have poor credit history. Can I lease a car with 7 seats from you?

These ex demo Renaults are available to customer with good or poor credit history. The only difference is that if you have bad credit history you will have to lease the car on a HP arrangement. That means hire purchase which where in the payments you actually pay off the value of the car and the car is yours at the end of the lease. There is no balloon payment
---

I noticed your 7 seater offers says that it comes with a TomTom?

Yes this Renault Scenic 7 seater that we have on offer comes with a free builtin TomTom plus a host of other extras.

Thanks for the quote. It's very reasonable. Do you also have the maintenance package available monthly as an extra? If so, could we have a quote on this package please, same vehicle and lease duration

The price does not include a maintenance package and it costs far less if you make your own arrangements with your local garage.
---

I'd like to lease a BMW x5 7 seater, approx 5,000 miles per annum and local journeys only I currently have a Citroen C3 that I have had since 2010, I do have a bit of an issue with my credit history.

Is the BMW X5 your only choice? Would you consider other similar vehicles if the price was right?

I really have my heart set on a BMW x5, even if it costs a bit more and ideally in black. However I am interested to know what other similar options you might have.

I'm afraid you need to have excellent credit history to be able to lease a BW X5 and that applies to everyone not just you. However we might be able to get you something similar. I will see what we can do but as you will have to Hire Purchase the car we have to be realistic to what you can have.

Thanks for the honesty, I am open to other options

I will send you a quote for the Chevrolet Captiva. I know it is not the same as the BMW but as you don't have the greatest of credit history you are best to have this one until you get back onto your feet.
---

Hi there, can you give me some information about your cars? I'm clicking into dual control cars on your webpage ... it doesn't say if they come already fitted .. I'm unsure of the process of this, can you please give me details of dual control cars, lease etc... preferably without deposit, but have one in the event of necessity. Credit rating excellent, so if you could give me rates for a vauxhall, I would be ever so grateful. Need one urgently now. Thank you

Hi Carol, if you have excellent credit history, then the prices you see are more or less what they are. If you want controls fitted that comes at an extra cost depending on the car or you can have them fitted yourself. We can quote you on that too. You are best to fill in a form because certain details are required to start a quote process. If you need any more help let me know. regards Marie

Hi Marie, the prices come under business or personal? Forgot to add that It's for my driving school

If you have a registered business, vat registered, good credit score for business and several years of accounts then you can take a business lease - however you still pay the vat so the prices are always plus vat. If you are not vat registered and your personal credit score is better then you can take a personal lease and charge your business the expense of your car lease and miles. You can discuss this further with one of our advisors when the time comes. Do you need any more info? M. : ))

Nope Marie, many thanks, it will have to be personal then as I am just starting out and not vat registered. You have helped me immensely... thank you
---

Hi sent off an application online just wondering how long it takes to get a reply etc and how long it takes to get a car

Hi, are you John who is after a Renault Grand Scenic? We have 5 customers called John asking for that car today.

Yes that's me

As you have issues with your past credit history, you will be looked after either Mark or Shirley, however it will be probably Monday when they contact you because this department works normally mon to friday. is that ok?

Ok so just wondering how it works is it under a lease ?

Depends how bad your credit history is. If it is really bad then the lease is called hire purchase where you pay a bit more per month and the car is your with no balloon payment at the end of the agreement. Or if your credit history is poor then you will be offered a lease purchase where you have to buy the car at the end of the lease or trade it in with us again and we put you into another car. Does this make sense?

Yes that makes sence , if I say get accepted how long till I would receive the car ?

There are plenty of Renault Grand Scenic in stock. However we need approval from the finance people. They are not open today. : (( When we know how much money they will allow us to have then a car will be offered to you. The paper work is all done by us (broker/dealer/finance) takes just a few working days. Is this acceptable? do you need to know something else?

Ok thanks no that's fine thanks
---

I found your website last night, and you seemed to have some interesting deals so I thought I would enquire. I'd like to lease something like a MPV with 7 seats. The one that you can have 5 seats and then lift 2 more seats out the boot space? Do you know what I mean?

Yes I do know what you mean, what is your budget for this MPV and is it new you are looking at or ex demo or slightly used?

I am in the market for a new or nearly new car, I have been looking at the 1.7 Vauxhall Zafira, and also a Diesel Renault Scenic, but I am happy to take any recommendations. I'm looking at lease hire, lease purchase or hire purchase. Previously I leased through the NHS lease scheme, and for 3 years I had a BMW 1 series, which was a nice car, but then changed to a Hyundai i30 estate of which I bought myself out of the lease after a year as I was not happy with the car. I do approx 12 - 15000 miles a year and currently own a Grand Espace Diesel Automatic, although great for the family, its a little too thirsty on diesel at only 27mpg. Have you something more economical to suggest? I look forward to your earliest reply.

The Renault Grand Scenic is our top favourite and the reviews on it a great. Although it is a 1.6 engine it gives 110 horse power which is pretty good and can do 46 MPG extra urban.
---

Dear Sir/Madam, Please provide pricing for a Renault Grand Scenic or a Vauxhall Zafira for personal lease. Expected mileage 10k p/a, provide price with / without maintenance. Ideally vehicle will have metallic paint and must have cruise control.

Many thanks for your enquiry, please find quote as requested. 11 plate - mileage on the car starts from 10,000 miles Renault GRAND SCENIC (7 Seater) Estate 1.6 VVT Dynamique TomTom 5 door£495.00 + VAT + 48 Payments £165.99 + VAT For personal please just add VAT. You have the option to purchase the car at the end of the term and you also have the option to part exchange it. If you want metallic paint you just need to add £10 per month. We also offer this deal with zero deposit, you only need to add £15 per month if you would prefer to keep the money in the bank. If you would like to proceed with this deal or you would like any further information please do not hesitate to contact me

Hi Rebecca & Marie, thank you for your prompt emails today. Just to confirm I wanted Personal Lease over so many years, I am not interested in a purchase hire (i.e. I do not want to own the vehicle just lease it). Is this what is being quoted for here?

This deal is based on a lease purchase so you have the option to purchase the vehicle or part exchange it back in with us. I can offer you PCP for another £7.00 per month this gives you the option to hand the vehicle back. I look forward to hearing from you.
---

Hi there. I've filled in your online application but it doesn't seem to be working? It says there is an error.

Hi there, if you are getting a Server Error 500 that is because you are writing too much text in the comment box. It does state not to write more than 80 words. You have gone way over that. This is to protect the form from spammers.

I am looking for a 7 seater as an nhs employee in Wales. Is this something you do? Please give me a call on my mobile phone number?

What were you trying to type in the comment box?

This is the info I filled in on the application form.... I'm an NHS employee looking for a 7 seater MPV or 4x4. Must have room for 2 car seats and occasional 2 seats in 3rd row with boot space for a pushchair/ the 2 extra seats. My budget is under £200 a month but ideally under £150.
I love the vw touareg, like the ford c/s max, the grand scenic and Picasso and zafira are ok. Open to suggestions, would prefer a 4x4/medium size car to a bus! Black in colour only!! Can be up to 5 years old and manual only. Can lease from 2-4 years. Mileage per year around 10,000. Quote all your 7 seaters if possible?

Quotes and final prices are generated once a customer makes an application. That is because several factors have to be taken into consideration and are outlined in the application form.
Not sure if you are going to hit your £150 budget for a 7 seater. Probably £200 if you include the VAT which everyone has to pay and it would probably be a Zafira used vehicle. If you can pay a bit more then the options are great.
---

Hi, I filled in one of your application forms and I did not get an instant quote as stated.

Hello, I had a look at your application and see that there were some details that your personal customer advisor will need to go over with you before a proposal can be generated. They will be in touch.

What's going on? Still no contact despite promises.

Your personal advisor has tried to contact you several times and you did not answer your mobile phone. You might like to contact her directly when you can.

Ah, sorry I didn't know it was her trying to contact me.

The advisor from our affiliate partners said that she did speak with you again. It seems you didnít realise that our partners were related to time for leasing. The delivery and finance side of the car lease is handled by our partners depending on the vehicle and your location. That is how we get the prices really low by picking the best possible vehicle at the right price and cheapest lease finance proposal from a panel of 200 lenders. She also said that you were aware that she would not be in until this morning and you were happy for her to re look at your options for you today some time when you guys spoke on Friday. Your advisor has been in contact with you and has already sent you some quotes over.

I truly apologise as I didnít know that it was the same company and I'm very happy to work closely with your partners as the offer was very appealing.
---

Hi there, I just want some information about your leasing contracts before applying. I've looked at a variety of companies and I'm just trying to find the best one for my circumstances.

I'm afraid we are not allowed to give financial advice, unless the customer has applied first and agreed to the terms and conditions of using the website and services.

I'm looking for a long term lease between 2-4 years, hopefully all inclusive for an automatic car with tax, mot, servicing and insurance. Is that something you can provide?

From what I understand from the terms and conditions, if a customer stops paying the monthly payments for any reason, they will be held liable and worst scenario would be the vehicle will be taken back and your credit history will be severely effected.

Do you have an 'opt out clause' for worst case scenarios such as lose of job/change in circumstances?My credit is poor with a score of 624, could I be accepted?

With regards to tax, mot, servicing and insurance, that is your responsibility and you will need to pay that on top of what the advertised prices say. We have lenders that look at applications even if the customer has bad credit history. So I guess with your poor credit history you should be accepted. For poor credit history customer the Hire Purchase agreement suites best, however, you should discuss this with your advisor once you apply.
---

We are looking to hire two cars from the beginning of next month for 24 months. Our budget for the two cars is £7,000 per year (for both) and they need to be 4 door with reasonable boot space. Ideally we would include maintenance / servicing in the price and each car would require 25,000 Ė 30,000 miles per year. Could you please let me know if you have any options which would be suitable for us along with the respective prices.

I'm afraid you will need to increase your monthly budget to cater for your requirements. Typically 24 months car leasing is far more expensive than 3 or 4 years leasing due to the depreciation that occurs during the first 2 years. What car or cars did you have in mind? and would you consider used, nearly new or ex demo? approx 1 to 2 years old. Can you increase your monthly budget and or the length of the contract?

We would happily consider nearly new or ex demo, thatís no problem at all Ė as long as the cars are presentable and in good condition which I assume they would be if 1-2 years old. The budget is set by our client and Iím afraid canít really be increased much at all. We could perhaps find an additional £500-£750 per year but that would be the maximum. What type of car could we get for this kind of budget?

Lets recalculate this for you. If we were to say that your miles per year were 25,000 that is an extra 15,000 a year and reduced the 9 pence per extra mile to 6 pence and lets say you took servicing separately, as you might find it could work out cheaper to service the vehicle at your local garage. Then this will give us approx £175 a month to work with without you having the need to increase your budget. Saying that you could use the extra money that you mentioned (£500-£750) for the servicing and or if you did more miles than originally calculated.

What cars could I get for this kind of budget?

Vehicles that are in that price range would be something like Astra, Insignia, Seat Leon, Peugeot 308, Golf, etc or you might like to get some ideas from this page https://www.time4leasing.co.uk/best-bargains.asp To be able to provide you with a full proposal for a specific car with full details, the person who will be driving the vehicle will have to fill in one of our online application forms. If a company is applying, then the director of that company needs to apply.
---

I have had no comeback or calls from your partner company at all since you sent me this email. There service is absolutely lousy.They really do bring your name and reputation down?

I'm glad you contact me, so we can put some light into this. I had a quick look at the status of your application on their systems and it states that your application was rejected automatically. It is not a case that they didn't want to contact you. It is a case they will not look into false applications.

Why was my application flagged as false?

Looking at the info you provided - you were suppose to fill in the form with your home address. Your error by putting your business address and the systems could not match your name with this and thought it was fraud and kick it out. Putting this aside, even if you wanted a business lease, these offers for used cars can only be leased to an individual and not to a company because you picked a used car deal.

And what if I picked a brand new car?

If you were to pick a brand new car and deal then you would be more likely approved for a business contract hire (will need to put you in touch with a different partner), but a physical person still has to apply because the lease will be in their name. I have your details, so I can do this for you?

What my credit history matter? as I do not think it is any good.

Going forward, if you have poor or bad credit history then you are best to lease a used car or one of our nearly new cars. If you have good credit history then you are best to lease a brand new car.
---

Do I have to pay a deposit if I want to lease a car?

On the brand new cars, you would require a minimum of 3 monthly payments in advance as the initial payment. However, with the nearly new cars, we can offer many of these on a zero deposit should you wish to take advantage of this.

Do you please cars to people that have bad credit from the past?

All cars are subject to a satisfactory credit check but if you have an issue with your credit rating then there are still two possible ways we can move forward and get a car for you. Please make me aware of this when you ring or email and I will be able to get information on these two ways over to you.
---

How many rows of seats do people carrier 7 seater vehicle have?

All 7 seater SUV vehicles on sale come with 3 rows of seats. Most people carrier models have the 2 - 3 - 2 configuration. Also the last seats tend to fold down which increases the boot space, if needed. Most models, the middle folds down to allow a passenger to get in front the side back door then sit in the rear seats.

Does the range rover or the discovery sport come with 7 seats?

No. The Discovery Sport is a 5 seater. The Land Rover Discovery comes with 7 seat, as it is a far bigger and longer vehicle.