Aston Martin Car Leasing Forum & Reviews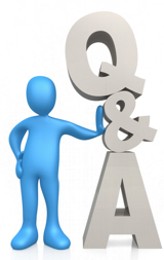 Hi, I'm seeking a short-term (~3 month) lease (August to November) on new/used vehicle while living/working in Dalkeith, Scotland, UK. We have USA licenses (also making insurance inquiries with companies that work with non-UK license holders). We are a family of four, so a "compact" vehicle is probably the right size for us. I know this is probably outside of your "normal" business in a number of respects, so just let me know if you are unable to assist. Thanks.

I'm afraid the rules are strike who can lease a car in the UK. However, I will ask a manager and see what they say.

I submitted an enquiry and was told someone from your Motor group would contact me, but I have not heard from then or anyone from Time4Leasing since my original enquiry. My situation is not "ordinary" (short-term lease/ U.S. licensee), so it may not be possible to help, but I would like to know one way or the other.

In short, sorry, no, you cannot lease a car if you are not living and working in the UK for at least 3 years.

Why is that?

The rules are that people wishing to lease a car have to be living and working in the UK for at least 3 years, be on the UK Electoral Register before they are allowed to apply for a car on any type of finance agreement. I believe in your case you will not be able to lease a car, because you are not from a EU Member state but from the USA. However, you should be able to hire a car as in rent a car via a car rental company. You will find plenty of offers on this page www.hireinuk.com I hope this helps?
---

I enquired last Sunday via the form about leasing a car (I'm NHS) and despite being told that Rebecca from the motor group would look after me I haven't heard anything from her. What's happened to customer service?

We aim for 100% customer service for all our customers not just NHS. I'm afraid the offices are not open over the weekend. We can only email or us Facebook over the weekend. You might like to call direct to speed things up? Please call this number on Monday morning and ask for an advisor.
---

I've been trying to submit a quote request on your website, but I keep getting an error message (Error 500 - Internal Server Error) so I don't know if my enquiry has gone through or not?

Which car were you looking at and what were you trying to submit via the online application forms?

I'm looking for a zero deposit quote on leasing a new Aston Martin or similar on a personal lease contract for a maximum period of 3 years. Ideally, the monthly fee would include maintenance and tyres (as my current lease does) - My current lease ends soon and I'm exploring other options.

I'm afraid all Aston Martin require a decent deposit if you do not have excellent credit history. Then again even if you did have excellent credit history it would speed things up and get approved if you were able to provide some money up front.

Ah, in that case I think I'm going to have to forget leasing a car like an Aston Martin. One can dream. In that case, I'm not bothered about the make/model of the car... so if there is a better dal available on a different make/model, I would be interested.

What other car did you have in mind?

Any decent sporty looking car, have a decent size boot and come with bluetooth phone connectivity and a USB socket. SatNav and DAB radio would be preferable, but not essential.

I'm afraid we have not received any quote request. If you note the form does state not to write more than 80 words in the comment box. This is to protect the form from spammers. Please do not write more than 80 words and the systems will except your application. I'm sorry we cannot give you any financial information via facebook. Please pick a car (as an example) fill in the form and submit. Then you can discuss your requirements with your account manager. I hope this helps?

Ah. Thank you. I cut down my text and it has worked now.
---

Hi, I would like to make an enquiry on behalf of my niece. We have seen two offers on your website for a prestige vehicle with an engine of at least 2 or 3 litres that she is interested in. How can I find out more information about a personal lease over 48 months 10,000 miles pa? Deposit is it 1 advance payment Spec of vehicles and possible choice of 3 or 5 door, colour, age of vehicle, option to buy at end of contract, cost. Is road tax included for the 48months or year one only?

Prices are based on the applicants personal circumstances and their credit history. If you are applying then the price will be based on you and not your niece. If your niece is applying then she needs to apply, not you. However, she needs to be employed, living and working in the UK for more than 3 years and have a driving licence.
To clarify the deals that are 1 + 47 means a deposit and 47 payments. The deposit is not always the same amount as the monthly payments, however, in a firm quotation the exact amounts will be outlined to you.
The prices advertised are based on a customer having excellent credit history. If the history is poor or bad then the prices are higher. The road tax in paid for the first year then after you will have to pay it as the car will be in your name. If you would like an option to buy at end of the lease then I would recommend the PCP agreement which gives you a guaranteed future value.
If you would like a firm quote, I'm afraid you will have to fill in the form rather than sending me the information required via email. You will then be tracked for a firm quote based on your details.
If you have any other general questions other than finance related questions please do email me and I am happy to help.

Hi, thank you, my niece has now sent the application, with my email address on the application, so I can advise her. No confirmation was received, can u confirm you have the application.

Please check your email for a quotation proposal.
---

Hi, I have just spoken to one of your partners and I do have a couple of concerns, your company clearly states on its website that at the application stage you do not carry our a credit check, as with most organisations you should confirm that I am happy to be credit checked by you prior to taking this step, the credit check was highlighted to me by your partners which is why I was apparently turned down for a used car lease. Can you therefore explain to me in what grounds at a quote stage you where given authority as a company to credit check me as this credit check goes on my credit history. I look forward to a response as a matter of urgency

As stated, time4leasing do not credit check their customers because we are a price comparison website and not the supplier of these featured offers. All pages that feature these offers have a disclaimer at the bottom of the page.

Why was I turned down?

As I understand it, our partners do not do a full credit check which does not effect your credit file. They will verification your identity against this file to make sure you are who say you are and this protects you from any fraudsters. Once you get through this stage I do believe they will then ask you for a full credit search at the offer stage.
Possibly they meant that you were turned down by a prime lender. However, they are trying to get you a deal from a subprime lender.
---