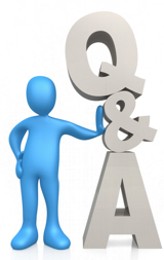 No Deposit Cheap Car Leasing!
The Best No Deposit Car Leasing Deals or small deposit car leasing for Business, Personal & Contract Hire. 0% Deposit (Zero) Leasing Vehicle Solutions. Flexible terms to suite your budget and life style.
Ex Demo and £0 NO Deposit Car Leasing Deals
Unlike many other competitors and car leasing comparison websites, at Time4leasing we offer ex demonstrator vehicles without a down payment (we mean zero down) without a deposit on a business and a personal lease basis, our car leasing supplies have been doing this for many years and has now become a large part of our business with customers coming back year after year.
The benefits of our ex demo deals is specially the price and the speed of delivery, because our car suppliers are buying the vehicles into stock in huge numbers we are able to command big discounts on the cars which enable us to offer you car leasing deals that you will not find anywhere else and also delivery within days not months compared to a brand new car.
What condition do the cars come in ?
All of our Ex demo deals which are advertised are prepared to the BVRLA standards (British Vehicle Rental and Leasing Association), The BVRLA are the governing body that regulates what standards lease vehicles have to be supplied and also returned in.
Our suppliers like Hippo, Audi, BMW have an in house preparation department that makes sure the car are delivered to you in the best possible condition. In addition to this all of the cars we supply come with a full service history and if they are due a service within 3,000 miles or 3 months before you take the cars we take care of that also.
Every car gets a health check from an independent garage where they check all safety related items such as tyres, brakes which are replaced (if required) before you take delivery/collection of the car.
Can I come and view/drive the car before I decide to go for it?
The majority of no deposit car leasing deals advertised on our website are all cars that are in stock, because of this you can go and visit our supplies (and have a nice coffee or tea in the showrooms) and make sure that the car is what you want. Please contact us for more info.
I can't find the car I am looking for in the ex demo section?
Our stock of short term and long term car leasing deals is changing daily and we also have vehicles available from one of our other supply companies so if the car you are looking for is not on the site be it a Mercedes C Class or a Land Rover please call us and we will be more than happy to supply the right car for you.
What are the mileages on the cars and when does the contract mileage start?
Our ex demo vehicles and no deposit cars have generally done between 5,000 and 28,000 miles, on occasions we get offered cars that have done more than this but obviously there is a price reduction the more miles the car has initially done. In any occasion all cars come with full service history and go through a rigorous health check before they are delivered to our customers.
The mileage contract starts from when you take the car (I.e. if the car has done 10,000 miles and you have requested 10,000 miles per annum the mileage at the end of the contract on a 4 year agreement would be 50,000)
What age are the cars?
Nearly all of the cars we supply are between 12/24 months old, we do also offer slightly older cars please contact us for a full list of our current stock.
What happens about Delivery/Collection?
You can collect your new car from the dealership in Burnley at no cost, We also offer a delivery service to our customers which there is a small charge for depending on where in the country you are (This is to cover driver wages, fuel, etc..) please contact us for more info.
Do I have to pay for anything upfront?
Due to the amount of vehicles we sell the car of your choice can go quickly !. With this in mind we take a credit/debit card number to secure the vehicle of your choice whilst we get the finance in place for you, nothing is taken off your card until we secure the finance for you.
When the finance goes through a payment of £250 is taken from you card and the finance documents are sent to you that day so we can then arrange delivery. Any other monies due to the Lease Finance Company are paid when they receive the finance documents back from you i.e if the deal has been done with a £594 initial deposit they will debit the remaining £344 on receipt of the documents. In the case of them unable to secure the finance for you they will contact you then destroy your card details.
There is a £25+VAT admin charge that is payable with your initial deposit this covers number plates, and other general administration costs that have incurred.
My credit is not very good can I still apply?
Although all of the deals on the website are based on a customer with good credit we are still able to help instances when customers have adverse credit (ie missed payments, small CCJ's, defaults) please contact us and we will be able to look at your individual case.
How does the £0 deposit deal work?
Unlike many of other car leasing competitors we offer a £0 deposit offer for all of our customers, with this your monthly payment is slightly higher than a deal with a deposit but gives you the ability to not pay a deposit upfront.
If you take advantage of a £0 deposit offer the car finance company needs to secure the car for you, with this in mind they now take a credit/debit card number to secure the vehicle of your choice whilst they get the finance in place for you, nothing is taken of your card until they secure the finance for you. As soon as they secure the finance £250 will be debited from your card and will then be re funded to your car when they receive the original documents back.
Do I have to keep the car for the full length of the agreement?
Yet again unlike many car leasing competitors who would only offer 1 or 2 ways of financing your new car we have a large panel of lenders who in total offer over 8 different finance options. Every customers circumstance's are different so where a PCH (Personal contract hire) might be good for one a PCP (Personal contract purchase) or Lease purchase is better for another and vice/versa.
Our aim is to offer our customers the most cost effective way of financing your car hire. Our most popular finance methods are lease purchase and PCP the reason for this is that the monthly payment are much lower than a contract hire and it also gives you more flexibility with regards to changing your vehicle before the end of the term, please contact us for more details about the available finance options.
When is my first payment taken?
Your first payment is taken approximately 4 weeks from when you sign the documents. You can arrange to have the payment taken on a date that suits you by contacting the finance company.
How long before I can have a car from you?
The advertised leased cars are stock cars and the majority of the vehicles in the ex demo section are at the car leasing premises, so as soon as the finance company receives the appropriate paperwork back they can arrange collection or delivery as quickly as within 5 days.
If the vehicle is at one of the compounds then it is 10 working days from receiving your documents (This gives us time to make sure the car is to BVRLA standards and fully valeted for you before you take delivery/collection).
What is your Contact Number?
Many of our customers would like to know what is our telephone contact number. We do not use 0800, 0845, 0844, 0871 numbers so to keep our and your telephone bills as low as possible.
Once you have made an online enquiry / free quote request, depending on the car and or deal you picked, we will supply you with the right telephone number to call direct and save you even more money.