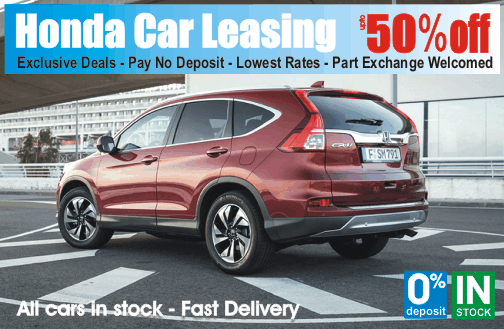 Latest Honda Car Leasing News & Blog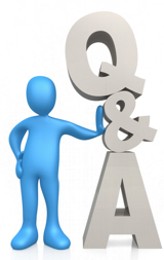 I work for the nhs but have bad credit and I am a big lady and was wondering if I could lease a Honda?

I'm afraid the Honda's are not suitable for bad or poor credit history. However there are other suitable vehicles like the Zafira, Meriva and Grand Scenic.

I would like a grand scenic could you also let me know does your leasing include insurance servicing etc?

Companies that do a lease fully inclusive hide their huge profits in the price. Believe me it is proven from many of our good customers that the insurance and servicing works out far cheaper if you arranged your own. Once you know which car you are going to have and it's registration number get a quote. Use a price comparison insurance website and you will save a fortune. Our prices are probably the cheapest you will find anywhere.
---

In regards to the car in the picture opposite.... I would like the sporting version in this colour and style for a period of 24months at 10Kmiles per annum. Please let me know the type of leases available to me. The best I have so far is £180 ppm for 24months at 10K miles per annum. Further more I haven't come across a leasing site that doesn't provide a contact number?....I would only be serious about the options until I have spoken to members in your company. Thanks.

Time4leasing is a price comparison website similar to price comparison websites for insurance. The phone number and full contact details of the company who is offering the best car lease deal is provided via email once you submit a form and quote request. If you check about us you will see photos and names of all the people that are involved with time4leasing. Does that make sense?

Fine that makes sense now, i'll be the honest the website isn't that clear. My lease runs out as of next month so need a new 2yr lease within the next month, I'm interested in understanding what your best deals are for the following cars, I am in buying mode All 24month deals with 10K miles per annum (ideally 0% deposit) up to £220 per month: BMW 3 series Astra GTC SRI (diesel or petrol) Mercedes A class Alfa Romeo (any style) Ideally looking for sporty models that are quick but good on fuel consumption. Hope you share with me some offers.

I'm going to disappoint you as all the cars you asked for are not available other than the BMW 3 but with £220 a month and 0% and 24 months that is not an option, unless you can raise £360 a month. By the way the cars you mentioned don't work out good on a car lease as they loose their value significantly and we both loose out. The best deals are the 4 year ex demo which are very flexible in terms of you can return or swap the car after 2 years if your credit history is ok. With 0% and up to £220, I recommend cars like the Astra, Insignia HB, Focus, Leon, Mini, Exeon, Mondeo, Avensis, Passat, Golf. There is even an Insignia Sport Model, 2 litre diesel engine, full extra trims including built in satnav for £215 a month and that is with the vat. Any of these of any interest? please let me know.

Ok not to worry. The cars mentioned could definitely be of interest, these being the VW Golf, Insignia sport, Mini and Leon. Please do let me know the 24 and 48 month leases on offer for these vehicles.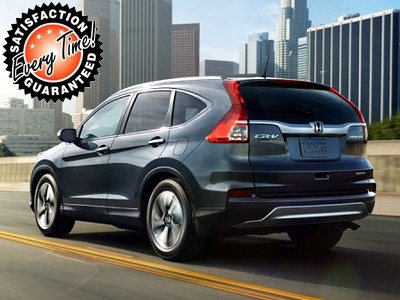 How is that coming along have you managed to get any figures together for me on the vehicles mentioned in my previous email? Look forward to your reply.

In the automated email it stated that you will be contacted by the funder who specialise in this type of lease and funding. They will email or call you direct. If you don't hear from them by tomorrow lunch time email me and I will fast track you. Is that ok?

That's great I will let you know. How does the 0% deposit work as I've never seen a lease that offers this before, surely there is something going in behind the scenes.

If you qualify for a 0%, how it works is the deposit is spread into the monthly payments. If you live too far away from the showroom you might have to pay a delivery charge but if you go and pick up the car you won't need to pay that either. Think there is a tiny document fee but that is it. Hope that helps.

How do you qualify for 0%?

If you have a healthy credit score history and you are employed you are more than likely to qualify for a 0% car lease deal.
---

I would just like to explore the possibility of a leasing arrangement I am in full time employment as a Technical Manager in the food industry on an annual salary of 40k. I have a history of bad credit accumulated with an ex partner and am now on my own rebuilding my status slowly. I would appreciate any options you may be able to offer.

Sure, we can accommodate your needs, just click on the bad credit link at the top of the page and then pick a suitable car in your budget range.

Yes please anything you can do it has just cost me £500 to get my car through its mot I think im fighting a losing battle!
---

Dear Sirs, I feel I have no option but to get some things clarified as I am confused and concerned.

I am not a customer yet and unlikely to be so to be honest. I asked for a quote following the link on your website but the quote was not received. I then get an email from Rebecca asking me if I had looked at the quote. I emailed back saying no quote received, but no response. I sent another email, no response.

I telephoned at 11am this morning but your sale advisor was on the phone but I left a message for her to ring me back. No call. I phoned again this afternoon.

My concern is that your website refers me on to another site Time4 You but your sale advisor says this is nothing to do with you. If so why does the contact through the Time website refer back to you guys? Odd and confusing and makes it look very odd.

Not only that the Time website clearly shows a brand new BMW X6 at a low price which according to Rebecca is not true. Breach of advertising standards at best.

Give me one good reason why I should deal with you please? Also why I should not report this to advertising & trading standards?

Many thanks for the information you provided.

Apologies for our sale advisor not getting back to you I have not spoken with her personally about this as I have just got out of a meeting but will do so in the morning.

With regards to the offer you have seen for a new X6 we have not got and never have had a NEW BMW X6 on our website for this monthly payment. However, there is a new BMW X6 for more money if that is what you wish to lease. I believe that you have been on time 4 leasing's website which the enquiry has come through, just to point out these dealers are not part of time 4 leasing, we simply advertise some of their deals on the website as do other brokers and we get sales leads from these offers. It is no different to us putting our deals on the auto trader/piston heads or contract hire and leasing.com website, it is simply a portal. I personally cannot do the deal that you have been looking at so I am unsure why it has been sent to us in the first instance and will find out but can only recommend you contacting time 4 leasing and we will be able to help with this particular deal.

I know myself how frustrating it can be to see a deal advertised only to ring up and find out that it is no longer available, there are 3983 "live" deals on our website of over 20,000 cars and vans, so as you can imagine it is a full time job in itself to make sure all of the deals are still live (they can be from any manufacturer and from any of the 50 finance providers so as you can imagine if the finance rates go up or the dealers run out of a certain car it can change things somewhat). We do pride ourselves in keeping on top of these and have processes in place to make sure they are taken off as soon as we are notified.

I will of course look into the best deal that we can do on a used vehicle for you (We have a 2011/11 plate in stock now that is a BMW contact hire ex demo) this has however done 25,000 miles so if you are looking for a new car I assume this is not acceptable?. Alternatively I can get a price for a brand new car for you if you can let me know the specification and term that you require the deal on?.

Please let me know how you would like to proceed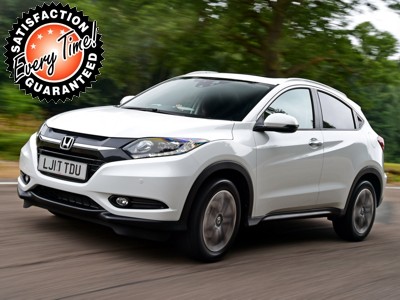 Can you explain to me then, why is it I can see this offer showing on your website? As I can clearly see this !!!

I'm afraid you cannot lease a new BMW X6 at that price. It clearly says price is FROM and the ex demo deal is a bit further down the list of offers and it clearly states it is an EX DEMO and not a NEW car. Also, the ex demo price says it is a PRICE GUIDE - not the actual price - and in the T&C's it states that the customer needs to get in touch with us to get a firm price. This is how we provide firm quotes to our customers because not until a customer picks a car and then we search for the best deal that is available we would not know the actual price. Normally it is not too dissimilar maybe a few pounds different but the price can change significantly if you don't want to pay a deposit or the customer's credit history is not so good which can effect the final price.

We try and satisfy our customers and always strive to get them the best price. We like to make all our customers happy, even if they choose to read what they want to read.

As I know it, the website has already been checked by Trading Standards and they are satisfied with everything. If you have any problems do let me know.
---

Hi I am interested in leasing a car from for over 2/3years. Looking at Honda CRv, Audi A5/6 or Q7 Would like a call back to discuss prices & my options please. Thank you very much

If you have squeaky clean credit history then we can look into some ex demo Audi or Honda offers for you. If your credit history is not as good then sorry you cannot have an Audi but could do you a deal on BMW's as the terms are more flexible.

No my credit history is not too good. I have a car on fianance at the minute, it's a Golf. There is a year left but I'm looking to sell it & pay the remaining fianance then take out a lease car.

As much as we would like to lease you what you would like, we have to go by the funder's guidelines. A new Audi and Honda will be out of the question. If you answer these questions I will be able to get you a quote on something nice? Have you got a deposit to put down and how much? What is your monthly budget for the car lease including the vat? Or have a look at the ex demo range and see if you like something else? Sorry do not pick an Audi or Mercedes. Would you consider something like an ex demo BMW 3 or 5 series? as we have these in our fleet.

I like the BMW X6 in the ex-demo range. That would be within my budget around £420 a month. I have a deposit of about £2000 Would that be an option for me the x6? Many thanks

Sorry if you have bad credit history the prices are a bit higher. I assume you said £420 for the BMW X6 because you are looking at the cheapest model which is £429.98 plus vat. You do know you have to pay the vat? Forgot to say that as you have bad credit history, you cannot have any car you like in terms of value because the funder will only go up to a certain amount. Example if a BMW X6 costs £45,000 and the lease is £515 (inclusive of vat) you will have to pay the difference which is approx. £20,280 - your £2,000 is not enough. You might not have to pay this amount. If you tell me what your bad credit history is about, maybe I can find a way around you not paying it. Please out line your credit history to me, where you were and where are you today with it?

Ok, as far as my credit history I'm fine today I don't have any debt just my car on finance which I never miss my payments, and I have a credit card but iv just got that a few month ago to help build up my credit. but I had a catalogue, which I missed payments etc but paid it off a year ago & it's obviously still on my credit file. Also a mobile phone. Everything else is fine. It's just left a dent in my credit file so hard For me to get finance again.

That is the problem, even with these minor defaults you have, it looks bad when the funder does a credit check. You are more likely to get another car on a lease or finance via our company if you picked an ex demo deal. Cars like the BMW 3 M Sport (new shape), the Chevrolet Captiva, Qashqai, Juke, Kuga and possibly something bigger but we best pitch you somewhere affordable and once you get negotiating with the funder they may up the credit level. What do you think? Any of these cars of interest?

How much is the BMW 3 Series? What happens next? I was looking for a number to ring & speak to someone?

Firm quotes are produced during offices hours as the funders work during banking hours only. I'm afraid you will have to be patient and wait. You will be contacted, don't worry.
---

Hi although I am a banker working in Hong Kong, I am a British Citizen and I shall perform my Electoral Register when I am in UK. Regarding the credit history, if I am ready to pay an additional deposit, say 30% of the car price, and get the deposit back when I return the car, would I be able to do a contract hire? Or is it still more efficient to rent a car instead?

Although it might sound more expensive to hire a car (rent a car) you get everything taken car off. No worried for insurance, no worries for maintenance or anything other than putting fuel in the car. Then again you cannot lease a car anyway even if you wanted to.

I think hiring a car would be best and I will look at HireinUK.com as you recommended. Just one last question why cannot I not lease a car?

Leasing a car is like providing you with finance to obtain a car. If you have not worked or lived in the UK in the past 3 years then you cannot lease a car. You can however buy one out right but you would have to pay to full value. The rule applies to everyone even if you are a UK citizen.

What about if I gave you a huge deposit?

Sorry even if you gave a 30% deposit that will not work. In car leasing anyway the deposit is part of the payments. Maybe you are better off buying a second hand car but then you need to insure it, service it and tax it.

And why do I have to be on the UK Electoral Register to lease a car?

You are required to be already on the Electoral register, not shall be which of course is a good idea for future requirements. The idea behind the Electoral register is to establish your whereabouts and traceability. Our funders (more likely a mainstream bank) do not like financing people that have just come from abroad, as it is pretty easy to give you the car to drive for a while and then disappear abroad and leave the funder with a car that has devalued and resulting in them loosing money. Also they wouldn't be able to touch you if you go abroad. I would have thought as you work for a bank you would know all this?

So I guess renting a car would be better then for me?

As I said hiring a car would probably be best to get you mobile. I recommended for you to you to go to HireinUK. You will not get a quote from them but from one of the listed partners. Someone like Avis, Herts, Budget or a smaller company which would probably be cheaper.
---

Hi, I enquired about Contract Hire Leasing and spoke to Jamie, seen the quote you sent me, also very interested in a Honda CR-V max spend £180-£200 per month, over 2-3 years would prefer a lower deposit, due to un expected situation. More concerned about the budget than the car aspects. Can drive only automatic. Lowest Price Promise lease price from £194.16 per month (prices include vat) Thank you.

I note you also applied for a Ford Kuga. The lowest price is for customers who have excellent credit history and a deposit to put down towards the payments. The price you are referring to is for business leasing and that will be plus vat. For personal leasing the prices are with the vat. You also stated you earn less that £900 a month? You need to be earning at least £1,500 Net per month to be able to lease a Ford Kuga. The Kuga without a deposit over 4 year lease works out to £242.98 + vat = £291.58 per month and this is subject to your credit score and finance approval. And the price will be even higher if you leased for 2 years. Do you still want to lease a Ford Kuga?

My concern is to try and find a car that is under £200, the quote is very misleading as it does state "Lowest Price Promise lease price from £194.16 per month (prices include vat)" We have our own business and I am quite happy to go through that if it works out more suitable to our needs and we are quite happy to hand the car back at the end of the term. 4 years is not a problem! Would you be able to see if you have a car within our budget please, ideally would suit something like a qashqai, or similar car, or a insignia size car. Would pref a lower deposit to be taken in to account. And would like the car as soon as possible We was quoted £200 for a Honda CR-V over 4years and we are considering this as it is what we would prefer, however it is at the top of our budget, could you get this slightly cheaper through the business deal.

In relation to your quote request, every single offer has a unique page which explains the pricing - business is + vat, and personal with vat and prices are from and from means from and is a guide. Every single customer is unique and prices vary depending on many factors. Hence, why you need to get a firm quote, however, we do try and get the best deal for our customers. Business leasing is harder to get approved because it is the business that will be credit checked. Also it is worth going down this route if the business is vat registered which has an advantage, otherwise personal leasing has its own advantages too. I would highly recommend to get professional finance advice from someone qualified and or from our Affiliates who are able to discuss finance matters with you. This is why we urge customers to get a firm quotes - please contact your account manager.

Thank you for your time, apologies I didn't realise I wasn't speaking to the same company.

When it comes to the finance side of the car lease you will need to speak to one of our authorised approved partners. This is actually legislation in the UK and the law.
---

Hello there, I have a few questions about the terms and conditions for leasing one of your cars?

What would you like to know about the terms and conditions?

I have a few questions when I get the car serviced would it have to be a main dealers, how much would the car be at the end of the term and how old would the car be I was looking at the Honda Civic automatic over 60 months also is it all done online is there no call centre to call ?

No you do not have to service the car at a main dealer. You can service the car where ever you like and is cheaper for you. Some customer service their cars at Kwik Fit and Halfords, as they tend to have offers most of the times.

How old will the car be after I finish the lease?

The age of the car at the end of the lease term will depend if you leased a brand new car at the highest price or a nearly new car at a lower price. Most good deals that we offer are for ex demo cars and nearly new cars which will save you a significant amount of money. However, if you want to pay more you can lease a totally brand new car.

So how do I get to speak to one of your advisors?

Once you apply for one of our deals, you will be tracked to be contacted by one of our partners and their advisors. They will in turn give you their email address and a telephone number to communicate with is that is what you wish to do. We do try to do everything over the internet and telephone as this way you will save significant amount of money. Some customer save up to 50% compared to trying to do this at a dealership.

How much will the car cost me per month?

Would it be brand new, nearly new (few months to a year old) or a used (1 to 3 years old) Honda Civic that you would like to enquiry about?

I'd like a nearly new car please.

Please check your email for a quote.