Please be patient, a specialist adviser from the Motor Group will contact you.

Hiya my car is not working at the moment so I need a vehicle as soon as possible can you tell me what length of a process this is and when will I know if I've been approved to lease? Many thanks

If you have excellent or good credit history then it would be today but let me know so I can fast track you. However, if your credit history is poor then you will have to wait a bit longer, maybe by tomorrow.

Hiya I've been approved by Carloans for you yesterday & also another garage but had it suggested to me about leasing that's why I've come to time 4 leasing? so I'm assuming my credit history is ok?

Because you were approved by carloans 4 you, doesn't mean your credit history is excellent, it just means they are willing to give you the money but I bet the interest rate is really high?

Yes you are right the interest rates are really high, so I guess I don't have as good as credit history that I thought I had.

I have notified the adviser that you would like to be fast tracked.

Ok thank you can I just ask if I got an older car what reg plates are they? Are they newer than a 10 plate

You can have a brand new car if you like if your budget is high enough. Normally the cars are either new, or slightly used. If you were offered a 2013 reg plate car then it would be probably really cheap to lease or hire. Please be patient for the adviser to help you when your turn comes up. However, this could be tomorrow. if you have problems do email me so I can fast track you.

Ok sorry it's just I have children & I live far out in a village from school, work etc. Thanks I appreciate the fast track
---

Hello, I'm a journalist and work for the News International, I would like to lease a Mercedes C Class from you.

Is the Mercedes C Class your only choice or would you consider something similar if the price was right? Maybe ex demo where you get more for your money?

Yes we would consider other deals , can you send me your best rates , we are leasing at the moment , we get very good lease deals though National union journalist ,, however we would consider other options ?
---

It's so I can look at getting this deal upon passing my test

At lease low prices that we offer, no we do not include insurance, other than insurance for you to drive the car away. For a fiesta as a new driver you are probably looking at paying £2000 to £3000 a year depending where you live. Assuming your credit history is ok, the Fiesta would cost you probably £300 to £400 a month depending on how much the insurance will cost you. You also be a named driver of the car and have one of your parents put you on their insurance policy this way you can half the insurance price but your parents would be responsible if you cash the car. You also say you have poor credit history, is that just poor or bad as in payment defaults, or something else?
---

I am not looking to take a car till august as my partner took a lease for me at present which runs out 1st September. He is not willing to re-new this, that's why I need something small and affordable for myself and the debt management programme I am in at present finishes end of August, then I will have no debt.

I'm not sure what you mean? If you are looking to lease a car in August then it is too early to start the process.

I basically was just enquiring to see if you would be able to assist me as I was in a trust deed, not sure if you help people that have had bad credit, as I don't know a lot of companies that would help, that's why I'm looking around just now. Come the 1st of September I won't have a car. Sorry for the confusion.

If you are in a Trust Deed you must have fallen into bad credit in the past to get into this situation? If you have bad credit the only type of lease agreement available to you would be a Hire Purchase agreement, which means you own the car at the end of the lease. You cannot own a car at the end of the lease if you are in a Trust Deed, you will have to sell the car and put the money back into the Trust Deed. Another solution is to contract hire lease a car which means you will not own the car at the end of the lease whilst you are in a Trust Deed. However, you need to have good credit history to be able to do this.

Can you explain to me about vehicles on contract hire while in a Trust Deed?

In short, you can lease a car whilst in a Trust Deed, provided you do not own the vehicle at the end of the lease period agreement and provided you are able to make monthly payments into the Trust Deed.

Can you explain to me about vehicle on Hire Purchase while in a Trust Deed?

Such vehicles will be required to be valued at the end of the trust deed and any value that the vehicle has and the money made from the selling of the vehicle must be paid into the Trust Deed. If you change your car during the Trust Deed it is the value of the car which you own at the end of the Trust Deed which must be paid into the Estate. Basically, yes you can Hire Purchase a car whilst in a Trust Deed, but you will have to pay nearly double the amount to obtain a car because you not only pay for the depreciation of the vehicle and interest but you also pay for the capital because you have to purchase the car and then sell it and hand over the money you make back into the Trust Deed. For example if you contracted hired a car like an ex demo Fiesta that would normally cost you £150 a month, with Hire Purchase that could cost you £250 a month. Also a deposit of at least £1000 will be required too.

My trust deed finishes in a few months, that's why I was making enquiries just now, to see if I would still be affected. I know my credit rating still won't be good, but I will have extra money to afford something.

In that case you could look into leasing a car as a Hire Purchase because the lease is based on your credit history not your future dealings. Just to make a note, credit history is based on taking out loans, credit cards, etc and be able to pay back regularly. When the time comes give us a call.
---

Hi, I'd like to hire a car for a short period of time. I will need it to drive around Scotland.

Can you please provide a bit more information? What car or cars are you looking at and when you say short, can you let me know if that is a few months, years?

Thanks for getting back to me so quickly My situation is this: I've been living in Belgium for the past five years but am moving back to Scotland next week on a permanent basis. I have a new job with Angus Council which requires that I drive. I'd rather lease a car for the moment while I take care of other stuff, like finding a flat. My bank account, credit card etc are all Belgian too which might complicate things. I'd be looking for a medium sized car for around 6 months.

I'm afraid you need to be living and working in the UK for a minimum of 3 years or more before you can apply for a car lease. However, you can hire a car no problem, as in rent a car on a long term basis. You can find several rent a car companies listed on this page https://www.time4leasing.co.uk/hireinuk
---

Hi, I'm going to be working on a contract in Scotland, I'd like an automatic 4x4 or crossover 10000 miles per year 3 years contract £450 per month tops Nisan qashqai Hyundai ix35 Kia sportage?

I've checked with our partners who handle the finance side of the lease and they have informed me that your application got cancelled.

I have had no one contacting myself so I don't understand why it was cancelled

I have asked your account manager if they can you have a look at why your application was cancelled? or if something is going on?

The only information that we seem to hold on you is from when you applied back in May 2014. The application was cancelled due to the customer not being able to afford the repayments. As you have applied again our systems are not approving your application because of what you stated back in May.

Oh I see, yes now I remember, I was contacted but then I didn't or wasn't in the position to afford the payments, but I can now. What do we do now?

I will asked your account manager to reactivate your application and get some good offers to you that you can afford.
---

I am returning home to Glasgow for a Sabbatical for six to seven months. I will still be fully paid by my Employer in Australia. I am looking for the most cost effective method to have transport whilst back in Glasgow. I am looking for something like Ranger Rover Evoque or equivalent. Would even be interested in quote for Ranger Rover Sport. I only need the car for six months.

I'm afraid to lease a car in Scotland you need to be living and working in Scotland for at least 3 years or more before you can apply. However, you can hire a car from a rent a car company on a monthly basis. Here are some companies listed on this page that can offer such deals.
---

To whom it may concern, I have not received any quotes yet from yourselves regarding vehicle lease for bad credit with 0% deposit! I look forward to hearing from you

I'm afraid not all advisors/account managers work over the weekend. However, as you would like to be contacted, I have asked for someone to contact you as soon as possible. If they cannot get a hold of you today then it will be Monday when the offices are fully open.

Can you give me any idea if I've been accepted or not?

I'm very sorry I cannot give out such info over this public domain. Your advisor will need to contact you then discuss your options.

I find it very peculiar we have to use Facebook to contact your company and not a phone number? I've never heard of other companies doing this

We now live in the age of technology and Facebook is one way of communicating with us as many of our customers find it very convenient and safe too.

I can not find any information regarding the companies legitimate online asking people to use FB to contact yourselves is raising a lot of suspicion with me I'm beginning to think this is a scam!

You cannot contact us directly because we are an online business and not allowed to discuss financial matters, specially if the customer has bad credit history. Your FB name does not match your application name. It is we that are taking precautions and protecting each party involved. You will find detailed information in the about us and T&C's how time4leasing operates. You should have received an email with the details of our partner who will contact you who in turn will check your details and make you an offer if pre-approved. Their details and telephone numbers, etc are included. At the end of the day we are trying to find you the best solution and a car deal at the cheapest possible price. Is this more clear how we work?

Every business should have a customer service telephone number

I'm not sure why you say this. Our number is included in the contact us and in the about us pages. Yes we do have telephone numbers. However, we will tell you the exact thing that you need to speak to our partner who is mentioned in the email that you received.

What email?

I think I see where the problem is. You have not received any emails from us and you are worried. I will get someone to email you manually and contact you via telephone as this seems to be your prefered method or communication.

Yes please, many thanks for your help.
More car hire leasing - for all Scottish Customers
Featured Car Hire Leasing Scotland
Independent brokers in Scotland
There are several Car hire leasing companies based in Scotland offering to GG&C NHS GREATER GLASGOW & CLYDE. However, you can choose any company you like, even from England if it meant you getting a better deal. Simply select from the list of independent brokers below to view their company profile, contact details, finance methods and their very latest contract hire and leasing special offers.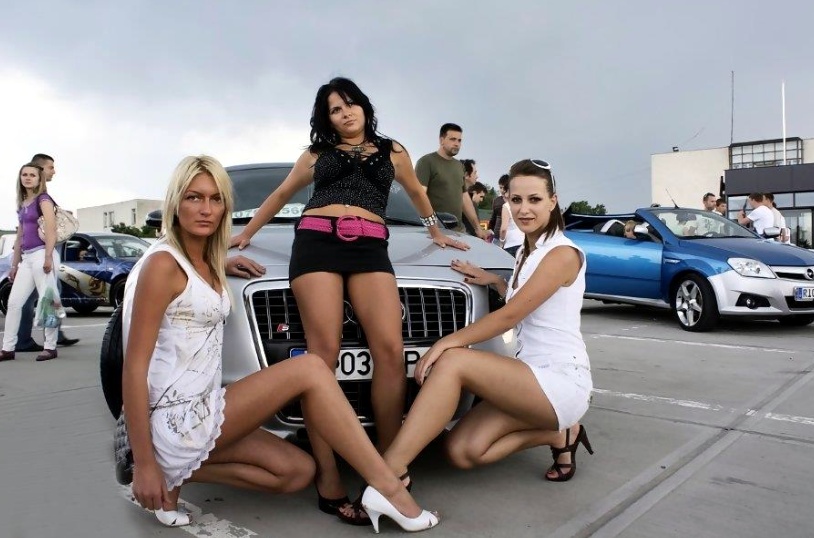 Aberdeen Motoring Solutions
Aberdeen Motoring Solutions were established in July 2000 and have specialised in providing impartial advice to thousands of clients on which acquisition methods are available and why choosing the correct vehicle and funding package is so important. Please call today and see how much you can save on your next vehicle.
Clyde Vehicle Management
CVM offers a competitive range of financial options tailored to meet your personal or business requirements, without The Hassle
First Vehicle Leasing
First Vehicle Leasing provide the cheapest car leasing deals in the UK. Thousands of vehicles to choose from and free delivery all over the UK.
John Clark Leasing
Tailored motoring solutions to suit everyone. Staff available 7 days a week. Free nationwide delivery. Free accident management service. Best price 1st time policy. Any make & model of new vehicle supplied.
KG Vehicle Solutions
At KGVS our aim is complete customer satisfaction. The contract-hire and leasing industry is an extremely competitive one, and we are aware that only by offering the highest possible service standards can we create long-term business relationships with our clients. As every enquiry is different
Moss Vehicle Solutions
Moss Vehicle Solutions are experts in the business leasing and personal car leasing marketplace. With complete access to multiple finance options and car suppliers, we can create the best deal for you.
Park's Motor Group
Park's Motor Group are one of Scotland's Premier Motor Groups having 14 vehicle franchises, we offer a one stop shop for vehicle funding and supply on all makes with nationwide cover via our in house leasing company.