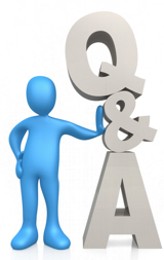 Hi, I am a director for a UK company but I have had some bad debt/credit issues in the recent past. I am interested in this car or potentially 2 cars for the same total price per month, such as a Jaguar and a Mercedes. Please call to discuss.

Jaguars and Mercedes require squeaky clean credit history. If you like something similar like the BMW 3, these cars are ex demo and you would probably have more of a chance in getting accepted for a lease. Have you seen the ex demo vehicles? Let me know what you would like.

Wow, thanks for the quick response, why don't you tell me what you think I could get? What about the BMW 3 estate?

Yes the BMW 3 estate ex demo deal is a very nice car and it comes with plenty of extras.

Saw it, Looks great, would want 3 years rather than 4.

The ex demo cars are typically leased for 4 years making the price better. However, after 2 years you can give it back or swap it for another car lease. Up to you really.

Can I call you tomorrow to discuss? What is your telephone number?

Your request has now gone to the specialist department where they deal with putting firm quotes together for specific cars. Once they email your first firm quote, you will be provided with telephone numbers and full contact details. I would recommend you speak direct when it comes to arranging the paper work and finance. However, if you ever need my help I'm always available online.
---

Hi, I'm looking for a good deal on an estate, something for motorway driving as I do a lot of miles.

I don't think you are going to get a good deal for a Jaguar as they are pretty expensive cars and if you do a lot of miles on them the price will go through the roof.

Can you please quote for a Vauxhall Astra diesel Estate based on 24,36,48 mths. Also with a 25k per annum mileage. I am a sole trader. Is there a section on your web page where I can input this info, I can only see quotes for 10000k per annum

Sorry there is no Astra estate. However there is a nice Insignia Estate with a powerful diesel engine and comes with built-in satnav. You asked if you can do 25,000 miles per year. Of course you can with these cars.

I think that will be above my budget, perhaps an Astra hatch or smaller estate than Insignia?

The Astra is a good choice depending on the engine, price are from £176 to £239 inc vat. The Insignia estate 2.0 diesel is at £216 inc vat per month. Price will be higher as you will be doing a lot of miles. Which of the two would you still like to see a firm quote?

My maximum budget is £250+vat. I need 25k per annum fully maintained. I am fine if the car isn't brand new, so whichever fits the bill. Must be diesel and ideally 1.7 engine upwards. It doesn't have to be a Vauxhall so please feel free to suggest another model that fits the budget.
---

Hi, I'm a director of a company and would like to lease a Jaguar Xk, don't mind if it is ex demo if it means saving money.

The Jaguar XK you picked is not available. Is this your only choice or would you consider other similar vehicles if the price was right?

Perhaps, what can you offer?

There is an Aston Martin V8 Vantage and Audi R8, at around £1,000 to £1,200 a month depending on the level of the deposit. Then there is a Porsche 2012/62 Plate, Aqua Blue with Black Leather with White Leather Inserts, 20 Inch Carrera classic wheels, for less than £600 a month including the vat on a 48 month lease.

Thanks for these, but I am only looking for 24 months. Can offer larger deposits if that is an option too?

Sorry forgot to tell you that, although the deals are on 48 months which brings the price down, you can return the vehicle, swap it or just walk away after 24 months into the lease. We are flexible with the ex demo vehicles.

Yes! Can I chat with you on phone later today or tomorrow afternoon?

As you are after a one of the prestige vehicles, you will be contacted by my partners from the prestige vehicle department.
---

Good evening, I'm a director of a technologies company and I'm looking for any diesel Jaguar XF but with 14K annual mileage. 3 year contract but would prefer a ex-demo deal if available. Pale colour interior like Portfolio. If an ex-demo deal is available, any engine size or spec would be considered. total cost per month less than £450 incl. VAT prefer about £400.

Yes we do have good deals on Jaguars and we can offer you a better deal if it was an ex demo vehicle. There are a couple of Jaguar XF premium luxury with 3 litre diesel engines, with extras like better spoke wheels and rear camera. Think we can get the price under £400 for you, but would depend on how much deposit you can put down and if the car is 2 or 3 years old and how many miles there are on the clock. Normally around 15k to 30k. I have seen these cars and they are in perfect condition, like brand new. How much deposit can you put down? Would you be interested?

A deposit is no problem as it should reflect the total cost over the term. I.e. higher deposit, lower monthly cost. It is the same ultimately. can you send me details based on a 1k deposit and I assume if I want lower monthly costs I can offer to pay a higher deposit? The models sound ok but I would prefer the newer shape model so that may rule out the 3 yr old cars. Please send any info through as colours etc may be important to my wife.

A deposit of £1,000 and a budget of £400 is not going to get you a XF new shape model on a 3 year contract, not even if it is ex demo. For a 1 year old XF 3 or 2.2 litre with full extras, it worked out to £1,000 deposit and around £634 (inc vat) per month. To get the monthly payment down to £400 a month a deposit of £8,000 would be required. Or if you went for the previous model which only the headlamps are the main difference, with a deposit of £4,500 you could be driving the XF premium luxury 3 litre diesel with lots of extras for around £360 to £400 a month depending on the exact model and specifications. You might like the rear camera, or DAB radio or even better sound system?
---

I have now talked to Greg from your car leasing group of companies about the possibility of leasing a car but the finance deal was turned down because of poor credit score. They couldnít get a copy of the report so I donít know exactly what the score was based on. I have applied to Experion to get my own report but in the meantime I wondered whether you work with any finance company who specialises in customers with poor credit scores. Any suggestions of how to deal with this will be very welcome.

Did you ask Greg if the bad credit division can help you out? It probably will not be for a Jaguar but for something else from the ex demo range that they can offer. I have notified the guys to see if they can do you a deal for Bad credit leasing. If you have any problems do let me know

Would it be possible to discuss this with you on the phone? You can reach me either on the landline below or on my mobile.

Sure, I will give you a call now.
---

Thought you might know, as some of you guys drive high performance cars. I used to drive a merc e class for many years and could drive it for 3 or more hours in a single trip with no discomfort. Since I got myself a new jaguar xf 3 litre diesel, the premium luxury type, my wife and I keep getting severe neck pains (like whiplash) after an hour or so in the car. Is it my driving style, seat position or that is what happens when you drive a jerky car with too much hp / torque? Any tips to reduce the pain or should I be an old man and drive a merc again? lol. Any ideas?

It is your age, lol. just kidding! I would say it is your seat position, we get customers all the time saying that they found there old car more comfy as your body gets used to a certain driving position as generally it is hard to get cars to support you in exactly the same way. If it is still causing you issues I would look at those lumbar supports that you can buy, if that does not sort it then let me know and I will sell you another new Merc?

Lambar supports? Are kidding me now? I paid all this money for one of the best cars in the market. There is something wrong with the Jaguar XF seats, they are just so uncomfortable. Having tried all sorts of different positions with the controls, we just cannot get comfortable with the seats. I even looked at several Youtube videos and got some tips about what to do. Like put a blanket or a cushion behind my back. Is Jaguar kidding us? I read on the jaginfo forum website that if you drive the XF when it first came out a few years ago, even if you leased the premium luxury model the seats are still uncomfortable. Apparently the seats are designed for people with bigger backsides. This has to be a joke? So what, I have to put on weight now to pad the seats? Is Jaguar serious, they cutting corners to save money, what on the seats? I hope it comes back and bites them in the backside, as it seems they think this is really funny? Apparently the new XF model has better seats, specially the S sports model, but I tell you what I am not going to risk it again as it is not only me that has back problems but now my wife has developed them. I might just sue via my car insurance company for giving me and my wife whiplash, can I?

If I was you, I'd give the Jagaur back, ask them to swap the car for one with sports seat which are far better and provide support or get my money back and lease a Mercedes. You might like to see some of the lease deals our company has on offer. I would recommend the E Class saloon or the more sporty looking E Class E350 CDi Coupe sports model. The seats are a class of their own. However, If I was you, I'd test drive one first, but saying that you said you drove an E Class before and had no problems what's so ever. We also have some really good deals on the Mercedes ML. Those seats on this model are like sitting on the best of the best comfortable DFS sofas. lol.

I really appreciate your honesty and your comprehensive advice. You guys deserve more customers.

We are just down to earth people, that is how we are and all the guys and gals in the office. When you are ready, drop me an email and I will send you some vehicle ideas that have really comfortable seats.
---

I have Jaguar xf too and can confirm that the seats have to be the most uncomfortable I've even sat on. Now I know why so many jags are parked on people's driveways and not seen on motorways. I wish I did my homework before I leased one. If I read your posts before hand I wouldn't have the problems I have. Not only me but my wife too. My wife's fiesta has better and more comfortable seats and that is saying something. I didn't pay all this money to have a car on my drive. I need it for my work. I drive up and down the motorway every week. Now I dread it, cus of the pain in my back and neck.

I'm really sorry to hear that. The XF is better driven with sport seats. When your lease runs out, we would be more than happy to get you the latest Jaguar which comes with better seats.

No, never again. They have lost my trust. For the same and less money I can get a much better car with comfortable seats. Maybe a BMW 3 with sports seats or one of your prestige vehicles, like a Land rover or a Mercedes.

You are more than welcomed to test drive the car first before you commit to anything.
---

Hello, I am after a Jaguar f type S convertible. Firesand (orange colour). 10000 miles 0-3 months advance payments and a term of 24-48 months Will it include road tax for each year? Will it include maintenance? If not how much to include maintenance / servicing?

Prices and terms will depend on your credit history. If you would like to get some good offers for nearly new Jaguar F type for far less prices please provide at least a mobile phone number so our systems will work properly.

I have not included a proper phone number as I stammer. I have never had problem getting credit before. In fact, I am about to come to an end of a contract hire agreement for a Citroen.

The mobile phone is needed because our systems tries to send a text with the info and verifies the person's identify as we take fraud very seriously. At some point you will have to speak to someone, stammer or not because you will have to instruct your account manager. You can appoint someone to speak in your behalf if you wish but this will happen only after we verify who you are.

I am not requesting a credit check - just a price for a contract hire agreement. A phone number is not necessary for this. Thank you for your time. I will seek elsewhere.

That is not how we work. if you want a firm price it is based on your personal profile and circumstances which will mean a credit check.
---

As you can see, I made my enquiry in March and received a text with the phone number of your partners that deal with the delivery and finance side of things. I first tried to contact them on the 24th March and was told my contact was "In a meeting" and would call me back, I called later that day and he did speak to me. I explained that I was interested in the Jaguar XF Offer: JA-99-100-7-P and my preferences of colours etc.

What happened?

He commented that he didn't know of any where that he or his colleagues could find a 2011 car at these prices and would call me back when he could find something. Having not heard from him for a couple of days, I phoned again and he was "in a meeting" and would call me back, luckily I didn't hold my breath and finally got hold of him in the afternoon. He did call back later to offer a 2010 model although at a higher rate of about £280.00pm or to bring the rate down to around £250.00 he said I would need make an initial payment of £2500. Am I right in thinking that the Time4leasing offers do not actually exist and are simply aimed to get enquiries to open the door for sales of other options? So far my experience of these dealing has been disappointing to say the least and doesn't reflect the professional looking website of Time4leasing. I look forward to hearing from you in the near future.

Time4leasing is a car leasing comparison website and I can reassure you we exist and serve thousands upon thousands of customers every month. When if comes to the finance side of things due to latest legislation, we have to work closely with selected affiliates like the ones we suggested. I'm afraid the Jaguar XF with 2011 plate was leased to a customer and our website editors at the time did not update this deal in a timely fashion. The new Jaguar XF offer is at £281.34 as a guide price - so I guess what our partners are offering you is more or less a good offer. I'm sorry to hear about your multiple communications with your account manager, the guys are trying their best to get to all the customers and I guess that is the price to pay if we all want a really good deal? However, I will be having a word with his manager as I would expect the process to be a bit more slick. In any case I hope you get a nice car to drive.
---

Hi I am really interested in leasing a car, but there is no contact number?

We provide contact numbers once you apply as it will depend on your personal profile if you can lease a car, contract hire, hire purchase, finance, etc. And as we have partners all over the country and the phone will be supplied once we know what you would like to have. If that makes sense?

I have filled out the form on your website, do you know a time frame of when I might be contacted? Thanks for your help.

Should I track for for a quote on the BMW 3 Series for now? the idea is to get you approved for the finance first then worry about car choice after. this ok with you?

It was a Jaguar XF that I was interested in, but by all means go ahead and see if you can help me, this is for leasing a car not finance to buy a car right ?

If you have bad credit history you will find very it hard for any car leasing company to lease you a car - it will be probably Hire Purchase - which means you pay a bit more to keep the car. However, there is no balloon payment at end of the agreement either and the car is yours to do what every you like with it, you can even do unlimited miles as there is no limit.

Will it be a new car? And how long is the payment term?

A new Jaguar XF at £280 a month? I'm afraid not, it will not be new, probably 2 to 4 years old at that price. If you want a new car and have bad credit history, you are probably looking to pay £450 to £600 a month depending on the model. Would you like new or used?

I'm finding your reply quite rude and uncalled for. Your obviously not a very we'll run company and I do not wish to carry this on. Thank you for your time.

This is a message board and not the way to be doing business anyway and it is so easy to read things out of context?

It was rude. And exactly why I wanted a number in the first place. But thank you anyway.

I'm puzzled. All I am telling you is that if you have bad credit history your chances of leasing a car like the Jaguar is nil, where you have a bigger chance of hire purchase but then you still have to have a specific customer profile which you don't. That is why I suggested the BMW 3 series where our funders are more keen to help and finance.
---

I'd like to lease a Jaguar XF 2.2 d with sport seats option please. Miles 10 - 15 k per year 4year lease with option to renew after 4 years on another vehicle. Ideally a ex demo as brand new is not a priority. 3.0 l model is also an option. Second option has not been discussed but may think about a BMW 3 series, sport diesel version. Budget around £300-£350 per month

The Jaguar XF 2.2 you picked is the new model and the price is still high (ex demo are not available yet) and to cater your budget limits you would have to put down a significant deposit (example £5,000) so to reduce the payments. An ex demo can be supplied but it would be for the 3 Litre diesel and that model cost far more that the 2.2 D. How about looking at the new shape BMW 3 sports / business media package model? or something else?
---

Hi, I am looking for a personal lease hire over 5 years. F Pace or E Pace. Credit history is ok

Hi, you stated in your email that you had poor credit. Not sure now if you have good or poor credit. In any case, to be able to lease a vehicle like a Jaguar E or F pace all customers are required to have good or excellent credit history and a deposit. Did you receive an email from us with further instructions? kind regards Steve

I just received your email. It does not need to be a brand new E or F pace. It can be the oldest one you have. I received an email today that my credit score has went up aswell. My partner and I also have full and part time jobs

The E Pace has not come out yet. So that is not a used car. The F Pace is too recent and again unless you have good credit the price will be pretty high. If you think you have good credit then I can put you in touch with one of our partners who can get you a cracking deal. However, if it is fair or poor then you will probably have to think of something else to lease ?

Will it still be at roughly 295 a month price advertised then for an F Pace? Yes go ahead and do that and we will try sort something. Thanks. Looking to lease in a month or so time

Have you got excellent, good or poor credit history? What is it at the mo? I'm afraid the price will depend on that.

I have good credit as email today said it has went up.

I will also put you in touch with another one of our suppliers who can offer you a brilliant deal, as long as you have good credit history. In any case, hope you get something nice sorted out. If you need our help, do contact us again. kind regards Marie