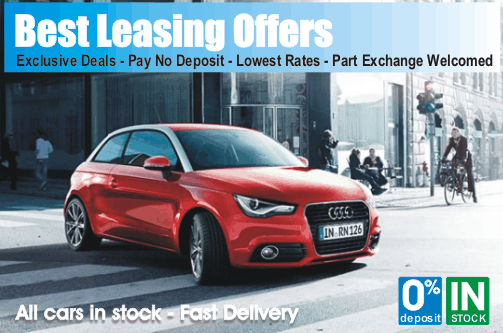 Latest Nissan Car Leasing News & Blog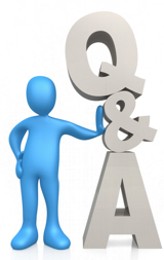 I am a consultant radiologist for the Queens Hospital Burton Hospital Foundation Trust. I'm looking for a Nissan Juke 1.6 Tekna, fully maintained, and would like it to have automatic transmission with reverse camera and blue tooth.

If you want specific specs then you are best to make a factory order but that would cost you and will take months to deliver. In the other hand if you want to get a similar model and save a significant amount of money would you consider something from the ex demo or nearly new range where the prices are really competitive?

Yes I would consider as long as it has automatic transmission as that is all I am able to drive.

That will not be a problem, we can offer you a Juke with automatic transmission.
---

I'm a nurse working for the merchiston castle school and looking for a family sized hatchback which is fairly economical to run. Not sure of the difference between a personal hire contract and one which covers full maintenance. Miles per year approx 10,000. How dos the ex demo hire differ from new?

If you are paying for the lease from your pocket then a personal lease is best for you. It is far cheaper to arrange your own maintenance. If you lease a brand new car, they take sometimes months to deliver, where the used and nearly new cars are on the forecourt and ready for immediate delivery. Also ex demo cars have had a previous user. Most are a few months old, some a year old but still smell new and are covered by a warranty. Also, new verses ex demo one key factor is that the ex demo cars are far cheaper to lease and the terms are more flexible.
---

Hi, I am a Marketing Manager and was wondering if you have any big cars is in stock

Is the your only choice and what is the reason you want a big car please?

I am looking to lease a family sized car for 2/3 years.

The best deals are the used and nearly new vehicles where they work out far cheaper. You can return or swap the car after 2 to 4 years. How about a Zafira, Meriva, Grand Scenic, Golf, Seat Exeo, Passat, Insignia? Any of these of interest?

I could be interested in the Seat Exeo I do a lot of mileage so could you give me a quote on 30,000 over 4 years and if you could give me a contact number so I could speak to someone that would be appreciated.
---

Are all bad credit customers allowed to lease? Or do they have to take the vehicle on finance?

Lease purchase, hire purchase, hp, contract hire and everything else all come under the same umbrella, they all just differ slightly with advantages and disadvantages, very bad credit history customers are all on HP.
One good thing with HP agreements (Hire Purchase) you do not have to pay a huge balloon payment at the end of the term and you can basically drive unlimited miles because there are no restrictions.
---

I am interested in the Nissan Juke smallest engine size hatchback in Diesel over 24 month period. I have a 54 plate polo could this be used as deposit or trade in? Thank you

We have a few good offers for the Juke and is also available for bad credit leasing. Are there any other cars you like? Have you looked at the ex demo range? There are plenty there to pick.

I had a look at the ex demo, but I'm not sure what to pick. What would my best options be? I need a family car as I have 4 children.

I would recommend the Zafira which has 5 plus 2 seats or the Meriva, both nice big family cars but at a really good price.
---

Hi I'm a Bus Driver for Arriva and I want to lease a Juke or something similar on 0% deposit terms,

miles per year about 6 to 8000 Lease for 4 years my budget is about £160 to £180 per month, can you help me?

The Jukes are now available on 0% deposit finance. Is this your only choice or would you consider a used or nearly new Juke which works out far cheaper or something else?

Yes I would consider a nearly new Juke car, could u send me some details please ie what cars available. What deposit is and price etc Thank you

This is the ex demo list. See if you can spot something you like and within your budget. https://www.time4leasing.co.uk/ex-demo-cars/ then email me and let me know.

Can you tell me what is included with the lease agreement please im looking on my phone as my daughter has my ipad at a sleepover and its difficult to see Thanks

Not sure what you mean included? The prices are based on 10,000 miles per year over a 4 year lease. You can return or swap the car after 2 years. You can give a deposit or pay no deposit. Prices are plus 20% vat. You can pick up the car from the showroom for free or if you live up to 50 miles away we can deliver for free otherwise there is a small delivery charge. Also there is a very small document fee. That is it really. So if the Juke is not available, but it can be in the near future, what else would you like? I will tell you some cars that are in stock. Fiesta, Focus, Astra, Insignia, Mini First, Mini Convertible, Seat Leon, Corsa, Clio, Zafira 7 seater, Meriva. All within your budget even if you include the vat. With the money you save you can buy another iPad or two. lol.

Ha ha 2 ipads would be good. A 5 door Corsa or Fiesta would be good I want to sort it soon my car collapsed and died on thursday Thanks again

I will resubmit your request for a Corsa 5 door, the Sxi model with Air con and lots of other extras. Then you will be contact by my partner who will provide you with additional info about the lease and help you further.

Thanks for your time, love your service.

Your welcomed
---

Hi, I am a teacher for Lea Valley High School, I am looking for a Nissan Juke with minimal deposit for less than £180 a month personal lease. I am happy to either lease or take out a personal contract hire as at the end of the lease I do not wish to buy but will trade in for a newer vehicle.

The Juke you picked is now available on a good offer. Is this your only choice or would you consider other similar Jukes or other vehicles if the price was right? Maybe something from the nearly new range where the prices are far cheaper.

I am very flexible, though are you suggesting there are no jukes left or simply not this particular Juke?

We have plenty of models on offer. Just be aware that Nissan car dealerships tend to lease them on 6 + 23 which is over 4 years 58 payments instead of 48 so I'd watch out for those kind of deals as they will cost you. With the same money, more or less there are plenty of other cars. Not sure what you would like. Maybe a Golf? Focus, Qashqai? Look at the ex demo vehicle list and let me know.

I have seen a Golf on your website: Is this available in Silver on Black? Can you send me details of how the contract would work? Thanks
---

I'm a Quality Manager working for a company called Surface Technology International. My miles for commuting will 10k. I will still need to add on sme personal miles on top. I have a car allowance from work but don't have the funds for a sizeable deposit. I would like to know about servicing costs as well as tax. I have had company cars for some years now but the company has slowly removed them for senior management due to cost savings. I would be interested in other similar cars older or new.

There are plenty of nice executive cars to lease for under £200 a month and that is with the vat included. Cars like the Astra, Focus, Insignia, Golf, Exeo and for a bit more the Passat, BMW 1, Kuga and BMW 3.

Can I have a quote on the top of the range Insignia please, prefer a 2 litre diesel engine.

I'll send you some good deals.
---

Hi, I have being renting a car nearly 7 months now from enterprise rent a car and it is pretty expensive. I pay monthly £415.00 and tired of paying this. I'm now looking for a 09 or 10 or 11 plate ex demo vehicle. No problem. Just interested in the Vauxhall Insignia diesel auto that you have on offer. My max: deposit is £750. And max monthly payment £200.00 for this car. When the finance company contacts me please don't forgot tell them about this. Thanks.

Sure, will pass this info to our partners.
---

I am interested in the Nissan Juke. Do u have somewhere where we are able to view the cars?

Yes we do, but the Juke that we have available is stationed north of Manchester. That it pretty far away for you to travel. Why don't you just go to your local Nissan dealer and try one out. Many people do that lately. Then you don't have to buy it from them. There is no way they will be able to beat our price as we have lower overheads because we use the Internet to run our business. It costs to run a showroom and I'm afraid that cost is passed to you. Even if they beat our price do let us know as we run a guaranteed price promise. We will never be beaten on price.

I will do that. Many thanks.
---

Hi I am part of the cabin crew for Easyjet and want a car like the Juke for 2 year lease, my budget is 270 a month , what can you get me for this?

There is a Q5 but that is very expensive. Maybe a Kuga, BMW X1, X5 or a Qashqai?

Yes I would be interested in a x1 price x5 or evoque as well ?

But with a budget of £270 a month (I assume you mean with the vat) will not get you these expensive vehicles. You are going to either have to raise your budget, increase significantly your deposit or go for something in your budget, which would be either the Kuga or Qashqai.
---

Hi, I'm a director and do a significant amount of miles per year. I was looking for a Nissan Qashqai 360 model but would like to do 35000 Miles a year, 3 or 4 years, zero or low deposit, fully maintained, contract hire or simular, need to claim VAT. Also a price for a 4 WD Qashqai if you can? Thanks :-)

The Qashqai you picked is brand new and only for 6,000 miles per year. Cannot offer it on 35,000 a year unless you buy the car outright as it will be worth nothing at the end of lease. However, we do have ex demo, used and nearly new Qashqai where you can put as much miles on the clock as you wish. If you would like a quote on an ex demo deal do email me and let me know.

Happy to take an Ex-demo, if it means I can put many miles on the clock. Whats the cost?

I will email you some good deals.
---

I am just desperate to get a reliable van without a loan, after a nightmare of second hand, costly vans, need it for my new roof repair business.

Is this your only choice or would you consider other similar vehicles if the price was right? Maybe an ex demo vehicle where you get more for your money but the prices are cheaper?

To be honest I'd consider anything at the moment as I'm without a vehicle for work after a bad run of unreliable vans. My only worry about leasing or hp is that I don't have much of a credit rating with being posted abroad whilst serving in the armed forces. For this reason haven't had any hp with great substance to create a good credit score for myself. Will this be an issue do you think? That aside I can easily make any monthly payments with two wages coming into the house and could look at a deposit if necessary. Thank you for your time

I'm I right to believe you are looking to lease a Van? if not the NV200 could it be something similar? There should be a way the guys can help you out. Let me know if you would like me to find you something similar to evaluate?

Yes something similar is fine, I'm not fussy as long as it has a side and back entrance doors. Also something I noticed you do 0% deposit and unlimited miles deals for less than £200 a month would be great.

Yes that is correct. I will get you a couple of quotes to evaluate.
---

Hi, I'm an NHS nurse and would like to lease a Nissan Qashqai, the ntec model on a 48 months diesel with no deposit and fully maintained preferred. I am an Nhs employee and my budget is £230 per month. Other similar vehicles considered but found other companies car lease too expensive for age of vehicles.

You said you want a Qashqai no deposit and full maintenance. If you leased it direct from Nissan, the price is £357 per month plus the maintenance which would cost approx. £407 a month. I found the same Qashqai from two other dealers at £270 to £283 a month but they charge extra for document fees and commission which will increase that to £276 to £289. Beware of hidden charges that dealers may apply afterwards. I believe our no deposit price guide is at £252 (inc vat) a month plus the maintenance. That is slightly cheaper than the rest isn't it? Is that what they quoted you or more? I could be more if your credit rating isn't as good as and can push the apr a bit higher. Please do let me know either way. Then again why do you want a Qashqai? If you want to spend less money, there are better cars and deals available. How about the Zafira, Meriva or Juke which work out far less?
---

I'm looking for a Qashqai +2, My miles per year would be 12-15,000. Second preference is a Peugeot 3008. My wife is to be self-employed as a foster carer. Would she qualify for a business lease?

Not sure your motives to ask for a business lease - if it is because the price seems less, it isn't because you will still have to pay the vat and makes the price the same as if you took the car as for personal lease. If your wife is to start up a new business then a personal lease is better because you can charge your business the business miles as an expense. Also it would be easier for a personal lease because if you are a business you need to produce several years of accounts which obviously your wife hasn't yet. Now about the car. Based on your circumstances you would have a better chance of leasing a car if you had an ex demo vehicle which costs far less than brand new anyway and the terms are more flexible. However, there is no Qashqai +2, but there is a Qashqai 1. Also have available the Juke in petrol and diesel and some other vehicles too.
---

I have poor credit history, however I earn £20,000 per year with very little outgoings and have had a company car however I have just had to hand it back. I dont need more than 6000 miles per year however I see most cars come with 10,000 per yeay included anyway. I have been looking at Nissan jukes. My budget is under £200. Can you help me here?

Yes we can help you but the price will be a little bit more for a 4 year lease or probably the same or less over a 5 year lease. I will email you more details.
---

Hi, I'd like to lease a Juke at the £139 price that you are advertising.

Prices are plus the vat. Is this your only choice of would you consider other similar vehicles if the specs and price was right?

Is the Nissan qashqai available?? xx

Both Juke and Qashqai are available with higher specs and the price is a little bit higher. I will resubmit your quote request so you can compare.

I'm confused lol. you said the juke wasn't available??? or am I reading it wrong which is highly possible x

I said the Juke that you picked is not available. There are many other Juke models and the one that is a available cost more than the one you picked. So I asked if you still wanted a quote on the more expensive one? Does it make more sense now?

I've had a quote on a Nissan juke 1.5dci at 179 a month and £495 deposit from another lease company. You have any thing similar?

Yes we can price match that for you.
---

Hi, I'm a nurse for the NHS and looking to lease a Nissan Note. 36 months and 48 month contract quotes. Mileage 15k p.a. Could you quote for standard and fully maintained options too. Looking for Nissan Note 1.5dci N-tec.

Sorry there are no good deals for the Nissan Note at the moment. Is this your only choice or would you consider other similar vehicles if the price was right?

Thanks for the reply. We were mainly interested in that car because of the combination of small but spacious, cheap and economical. We have three young kids which we have to accommodate so the MPV form is probably the way to go for us. If you have any alternatives that you think can match all the benefits we like about the Note then please feel free to send us suggestions along with accompanying quotes. In the meantime we'll continue our search for Note deals.

I have emailed you an offer, How about Vauxhall Meriva Estate 1.4i 16V Exclusiv 5 door? If not let me know.

Thanks for getting back to me. I for the NHS I take it I'm paying the personal price inclusive of vat? Is this an all inclusive salary sacrifice arrangement as that would be my preference. The car looks great actually as an alternative to the Note. I really would prefer a diesel though for the economy, tax saving and better low down torque. Do you have the 1.3 CDTi with 93 bhp? The other thing that is a must have for us is air con. Sorry to be so fussy, but if I'm paying out for a new car I figure I should make sure I'm entirely happy with my choice! Thanks again,

I thought you get taxed heavily now if you took a salary sacrifice to lease a car. It is far cheaper to take a personal lease. We would lease direct to you as a personal lease. We cannot do a salary sacrifice, as we don't deal with any Trusts - we cut them out of the loop and lease direct to you and pass the savings. These are the details of the Meriva in a diesel version. Would you like a firm quote? please email me and let me know. VAUXHALL MERIVA DIESEL ESTATE 1.7 CDTi 16V [110] Exclusiv 5dr Auto NEW SHAPE, Air conditioning, Cruise control, ISOFIX child seat preparation, Anti-lock brake system, Driver and passenger airbags, Front side airbags, Power assisted steering - speed related, Cornering brake control, Electric front windows, etc.

Oh, yes please that sounds perfect. Thank you for the info too. I'm so glad I found your website.
---

Could you please let me know what the personal hire covers for the Nissan Juke? Also what happens IF there is any small damages in time of hire ie. small scuffs on wheels etc?

Normal wear and tear is ok on the car, any scuff marks on wheels or body work up to the size of a few centimetres is ok. If you really dent the car like in a crash or something then the car looses value and if there was any equity at the end of the lease you will be eating it away. You might then want to get your insurance company to fix this before you hand it back. You will be sent further instructions for the Juke. In the meantime if you need any more info do email me and let me know.

Ok thank you. How much would the the payments be on the cheapest juke on a personal contract. For about 3 years. What happens after the 3 years could I change to a different car. Plus is there no deposit?

I've emailed you a quote request proposal for you to go over. The price is approx. £203 inclusive of the vat. Sorry we only have the better Juke model which comes with the Premium Pack. Sorry don't have the cheaper model in stock at the moment. At the end of the lease you have the option to renew the lease, hand the car back or just walk away. Most people return the car and jump into another one. That way you never drive a more than 5 year old ever. So no break downs ever. : )) No deposit depends on your credit history. How is your credit history?

Iv never had credit problems and iv been told I have good credit. In the price does this cover mot / tax and cover any issues the running of the car if anything goes wrong.

The Juke comes with manufacturer's warranty and it is covered. If there was a problem the dealer would be more than happy to solve it for you. The road tax is paid for the first year, you will have to pay for it the year after as the car is yours until the end of the lease. The Juke won't need MOT as it is not over 3 years old. However in a few years time you will need to take it for an MOT - costs £40 or so pounds? Will pass MOT as the cars are new or fairly new. You do have to service the car once a year like any other car if it was yours. Oil and filters is the main thing it will need.
---

I'd like to lease a brand new Juke but I have bad credit history, can you help me?

To lease a Juke with bad credit history will cost you more than normal. Could cost approx. £300 a month. Can you afford this or would you like something cheaper? Also have you got a deposit of £600 to £1000? Also email me anything else you would like me to know?

I would not be able to afford 300, I was looking at maximum of 250. Does a higher deposit affect the monthly payments as I would consider putting a considerable amount on deposit. Otherwise what other cars are there for my circumstances, just a small family car up to 250 a month.

If you were to lease an ex demo Juke, we can get you a deal where the price is approx. £220 a month which is a bit under your budget. I will send you a quote.
---

I am looking for 3 times 4x4's in white or black, on a 24month contract, however I do not want to be paying more that £150.00 per vehicle including VAT, can you help?

Not sure where you are getting your prices from but to lease a 4x4 on a 2 year contract and under £150 inclusive of vat? Not really, there is no such thing. More like £250 to £450 a month. And why 4x4's?? or do you mean you would like them to look like 4x4's? or actually have 4x4 wheel transmission?

That's funny as the duke on your site was advertised at £129.99?

Not sure why it would be funny? It is not called a duke it is called a Juke and it is not a 4x4 vehicle. I'm afraid the Juke that you are interested in although listed it is not available as the offer expired. Also all prices are plus 20% vat. If you looked more closely how the car models are listed you will note that the cars in stock and available are the ones with the green logo stating in stock. Hope this make sense now?

Sorry that my dyslexia is amusing to you, your comments below are very discriminating to my condition, and I will be taking that further! I have a print off from your website, that states that that particular advert has the green logo stating in stock – woops false advertising too? Furthermore, from the original enquiry it is strange how someone from your company has managed to help us. She has also managed this without the sarcastic comments.

Yes the page you are looking at states that the Juke is in stock. Totally agree but it does not state which model. The price is from £129.95. From means from. As we deal with businesses and individuals, prices are plus 20% vat which is shown on the next page like any other car that is listed. I have included this screen for you to see. When you click on the "General Juke Offer", the next page lists all the Jukes. You haven't sent me a screen of it so I included one for you. Until you get a firm quote, all prices are guideline prices as stated on the product page, as there might be an admin fee or a delivery charge depending on the car offer. We will only know once a firm quote is put together. If this is still not clear to you, please do email me and I can provide you with more info.

I feel like an arse. I'm an idiot and I apologise sincerely.

That's OK, Our website has been checked by Trading Standards and ASA (Advertising Standards Authority) who are very happy with the way we advertise and do business.

I don't blame you, I'm truely sorry. Can you still help me please find a good deal on a 4x4 type car?

I will email you some offers for you to look at and don't forget the prices are plus vat.
---

I am looking for a 2 to 3 year personal lease. 10000 miles per year A new car so I don't have to worry about MOT's not being warranty etc. I have moved homes several times in the past 4 years and I have poor credit history. Can you still help me get a Juke or a Qashqai?

Moving homes every year for the past 4 years is going to cause problems with getting approval. It won't hurt to try and see is we can get approval from the funders.

Yes I have been moving homes more often than I would have liked but I have been in my current address the longest in the last 3 to 4 years. Thanks very much for your email but I don't fully understand it. Are you going to try and secure approval, or are you saying that you wont be proceeding with my application further?

My reply was a bit of warning so not to give you too high hopes. However, as I said I have already forwarded your application to the finance department to see if we can get approval. Depending on the outcome then you can discuss about car choice with your advisor.

So are you saying if your finance guys give approval I can lease a Nissan Juke even if my credit history is poor?

The rules are you need to have excellent credit history to lease a brand new Nissan however with us even if you have poor or bad credit history you can lease an ex demo or slightly used second hand Nissan Juke.

Thanks very much for the clarification. I hope to hear from you soon.
---

I filled in an application yesterday and received a confirmation e-mail but I have yet to receive any indication of if I will be accepted or suitable vehicles. I am self employed and would like to lease a vehicle through my company but I have a bad personal credit rating.
The engine in my current vehicle has blown up so I require another vehicle as soon as possible and would like to know my options.
I am happy to look at ex-demo lease vehicles over a term of 2 or 3 years with a minimum of 10k miles per year. I would like an estate or MPV that is similar in size to either a Skoda Yeti or Octavia estate. I would like to keep the monthly cost to under £280 inc VAT and as small an initial deposit as possible.
I look forward to hearing from you as soon as possible.

Your account manager is working towards getting you some offers sent to you.

Still no response via e-mail or back to this message. Getting a little disillusioned now after reading all website blurb, reality isn't quite the same.

Although we aim to get all our customers contacted within 3 hours, most get contacted within 30 minutes, your application was not the norm. Bad credit leasing takes longer, also not enough years in the same job and not enough years at current address. Despite all this, I see one of our affiliate account managers were able to contact you and get the extra information that was needed and make you an offer. If you require any general information about our services do message me here too.

Thanks for coming back to me. Just to point out that I have run my own (and the same company) for 9 years. I appreciate that I have a bad credit rating however that is what you advertise as being able to help people in my situation. Sadly the deal offered was no where near that of those shown on your website for people with bad credit. In fact I was unable to be offered any form of lease but instead an over-priced finance deal over 5 years on a 3 year old vehicle.

Hi, can you message me what the car was and the price? so I can check to see if that is the best price given to you?

I was enquiring about leading a Quashqai ex demo but was told this wasn't possible due to my credit status. I rather thought that the whole point going through yourselves was that I could lease an ex demo at a higher price even with a bad credit rating. The only option I was offered was to buy a 3 year old one on HP over 5 years at a high APR. I am not interested in HP, only leasing as I want manufacturers warranty for at least some of the lease.

I'm afraid you are not reading the offers correctly. If you click on the bad credit section there is no Quashai on a lease for bad credit, and to lease (contract hire) a brand new Qashqai customers must have excellent credit history and a large deposit.
As I understand it on the HP agreement you get to keep the car for free as there is no balloon payment and you can drive unlimited miles without any penalties.
If you were offered by our suppliers a used Qashqai on a HP agreement that is great. That is up to you to decide if you want to go down this route.
If you need any more info let me know

When you click bad credit at the top of the page it takes you to a page of cars that can be leased with poor or bad credit. At the bottom of that page there is a link for 'more ex demo cars for bad credit leasing'. Near the bottom of that page is the Quashqai. Can you let me know please what ex demo cars are available for leasing with a bad credit rating.

Ex Demo cars are not new cars, they are 1 to 2 years old from previous customers who leased them from brand new. Some are a few months old but in the case of the Qashqai the price would be astronomical if we were to lease it on a HP. If you look at the Qashqai page with the deals, you would need to scroll down the page to deal No.10 and No. 11 and the prices for Bad Credit Terms as a guide are approx £310 a month (personal lease) and do clearly state that these deals are over a 4 years lease period and HP. I hope this is more clearer?
---

My husband requested a quote but we haven't received any emails. It was for a Nissan Juke or similar. Is the problem because I use a hotmail account.

Hi, yes hotmail does not like automated emails, where Google's Gmail is superior. Please check your email for an update.

Yes received your confirmation email. By the way do you lease Dacia Sandero Stepways?

If we do not have a specific vehicle in stock we also do an arrangement where we provide the lease finance side and you pick up the vehicle from a dealer of your choice.

That's great. Do you save money leasing a car if you work for the nhs than if not?

Do you mean like leasing a car with the NHS Trust and do a salary sacrifice?

Sorry, I mean through yourself. On your site it says deals for people who work for the nhs.

The prices we offer to our NHS customers are the same as for any other profession so everyone if happy and everyone saves money guaranteed cheaper prices than anywhere else. Is this what you wanted to know? do you have any other questions I may answer?

That's great, I thought your prices are really cheap and far cheaper than anywhere else.

However, The Dacia is not very popular with most of our customers. The Juke is more popular as it has so much more to offer. And you? why the the Dacia?

Was nice to drive and had all the gadgets for a good price.

I found a couple of good offers for the Dacia Sandero on our backend systems. Lets see if your account manager can put a good proposal together for you. If you run into any problems do let me know, I'm here too.