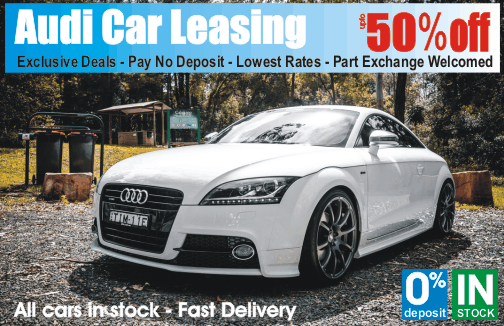 Latest Audi Car Leasing News & Blog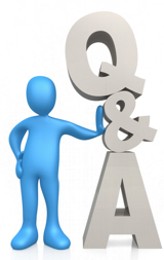 We are moving to Spain and searched for leases in Spain but your site came up as though you organise this as well. If you don't lease in Spain then possibly you can tell me who does as we are in Australia at the moment

.

We lease to people that live in Spain or any other parts of the EU, but the condition is you have to have lived in the UK for at least 3 years and have a UK credit history and UK bank account. Do you have any of this?

We are British citizens, born and bred. We only moved to Australia 10 years ago and have a full credit history as we lived and worked all our lives in the UK before we moved. We are now a retired couple. Hope this answers your question. We don't want a right hand drive vehicle obviously as we intend to live in Spain from around May (if the sale of our house goes through OK) since they drive on the right there. Would this be a problem? If not, then could you please tell us how much an average family car would be to lease for around 9 months a year. (The other 3 months, we would be travelling around the world and therefore wouldn't want to pay for the use of a car that would not in fact be used) Thank you and looking forward to your reply.

It doesn't matter if you are retired you can still lease a car as long as you can prove income. Have you looked at your credit history lately? As I understand it, you have to being living in the UK the past 3 years so a funder will accept such a lease application. Is this the case with you? Please email me anything else that you think would help. Possibly I have got an idea how you would go by doing this.

Look at my last comment. Clearly I have not been living in the UK so I guess we are on to a loser with you. Is there anyone else in Spain I could use?

Yes I did understand why you moved to Australia 10 years ago but it wasn't clear if you still lived or the UK. I don't think leasing is an option under these circumstances. I would recommend you hire a car on a long term hire contact. You will find our partners at Hireinuk for long term car hire. Both do such car hire deals where everything is included, insurance, taxes, mot, maintenance and tyres. All you got to do is put the fuel in the car. Of course this would be more expensive than leasing, but you don't have the burden to look after the car. These partners that hire cars on long term contracts and on an international level are found on this website www.hireinuk.com I hope this information is of some help?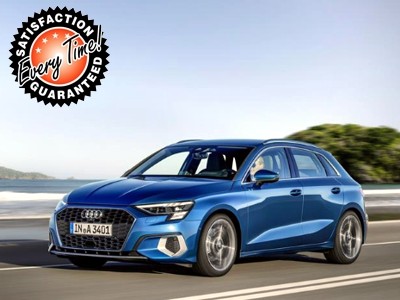 Hi, I have currently gained a job with the nhs and I know you do great deals for the staff, however is this on any car or a select few? As I am interested in getting an Audi TT but would like more information and someone to answer questions that I have, trying to do it on my Ipad is just a pain, if possible is there a contact number I can obtain to speak to someone regards to my queries?

You can have any car you like as long as you earn enough to cover the monthly payments. The Audi TT can be an option. What else is it you want to know? I can answer anything you like other than how much it will cost because in this case you will have to fill in the form so one of the team members can put a firm quote together for you. I hope this helps?

Ok that's great! Thank you, so when it comes to accessories, colours etc. is that something you can choose as well when applying for a car?

The main thing is to get approved for the finance side of the car, then you pick a car that is already spec'd. If you go for a used Audi TT then that is where you save money but if you want new obviously will cost more and you can spec it but can take months to deliver. For used, nearly new and ex demo they are ready available for delivery and already spec'd - is this what you were after?

Yes I don't mind ex demo cars or used, especially If it would work out cheaper, all I would like is one with big rims, in white, and possibly something with part or full leather! Obviously I can go into more detail when applying for one. If I did a free quotation online today will this go against my credit rating as I know applying for loans and cars etc. can knock your credit score down?

If you apply via us yes you will be credit checked but mainly for the accuracy of your details - more like an identity check. The good thing with us is that you get checked once and you get access to over 40 lenders with just that one check, not 40 checks. You can have an instant decision within 2 minutes. First you need the approval then you are allowed to tap into the backend database and see which cars work out cheaply for you. You need to start the application first by picking the Audi TT that is in stock but you don't have to have that one but just get the ball rolling. Does this make sense?

Yeah that does thank you for your help I will have a look later on today.

No worries, I'm here to help you when ever you like.

Hi another question, if I was to be agreed on taking the Audi TT, if it were to break such as a technical or mechanical problem who is responsible for the repairs and billing of the repairs?

Normally the cars that are advertised you will be given a warranty from the manufacturer that would cover any break downs free or charge. If not, the dealer we work closely with will give you a 3 month free extended warranty and or you can pay a little bit more to have this put in place. Obviously this does not cover any oil changes or worn tyres or punches. This is your responsibility. Have you any other questions?

No that's fine if I think of any more I will message you thank you for your help!
---

Hi I'm an executive assistant and would like an Audi A1 1.2 TFSI SE.

There are other similar cars in stock with similar spec from the ex demo range for less money.

Yes please, can I see some of those ex demo cars you have? My credit history is not that good. I have no debt now but did have in 2008 and its still not been cleared off my credit history. I'm in a full time job and earn £29,500 pa. have no other credit cards or mortgage. Do you think I would be accepted?

Audi finance require squeaky clean credit history. I don't think you are going to be successful leasing an Audi if you have bad credit history. It is going to have be something other than an Audi 1. Probably a Fiesta, Mini, Mini convertible, Focus, BMW 1, Astra, Polo, Corsa, Leon. Any of these of interest? By the way you should have a credit card even if it is small one and use it sensibly and you will build up your credit rating over time.

I only want and audi a1 thanks for your help.

Audi 1 and with bad credit? Thought Audi wanted squeaky clean credit history. If you do find a company that will do this for you please do let me know as I've been told otherwise. How about leasing a used Audi A1? Would that be of interest?

Okay I will. Used Audi A1, that would be fine and what about a bmw 1 series?

I will send you a quote.
---

Hi, just an enquiry at this stage. If you could help me with outlining some possibilities to leasing a car in the near future. I have a particular interest in the Audi A5 and TT models but hear that Audi leasing requires squeaky clean credit history. If the application is successful, is the car hired a ex-demo or new ? I will still have to find my own insurance? Maintenance, is this covered and to what extend, just servicing?

To get an Audi on a lease we have to go through Audi Finance and they require squeaky clean credit history and in many cases only accept people on business leasing, not private leasing. We steer away from Audi as they are not as flexible with our customers.
For something prestige you might like to see the BMW range and depending on your budget the Landrovers?
The best deals work out cheaper if you lease an ex demo car lease for 4 years. Most cars are a few months old and some which are even cheaper a year maximum two. The prices are this cheap because the insurance and maintenance is not included. Also we have a massive bulk buying power and pass the savings to our customers.
Even if you added those costs, these deals are far cheaper than anywhere else. You will be offered GAP insurance which covers the car for theft, fire or written off from any accident. So you are more covered with us.
---

Hi, I am looking to lease either an Audi A4, unless I can get a good deal maybe a BMW 3, can you assist me please?

Would you consider maybe an ex demo BMW 3 M Sport model which works out far cheaper or something similar?

I work for the NHS and my lease car from them goes back in January 14. Not tied to a specific car as yet although Audi is my favourite but the BMW at that spec sounds great. Do you have a contact number to speak to as I can go both private lease or company lease and would like to know w happened which is best?

That would be 9 months until your old lease will be returned. Why would you want to lease a car from us from now if you got 9 months to go? The process with us only takes a couple of weeks max from putting the paper work together to deliver.

Ok thanks, I didnt realise how quick your process is and I have started looking at all options for getting a car in January and came across your website by accident and the deals look great. I will get in touch towards end of December.

If I was you I'd start the process end of November as the offices are closed towards Christmas and New year, but take delivery of the vehicle in January when suites you.

Thanks, that sounds great. I have passed your website on at work as there's a few of us on the nhs scheme. Will be in touch in a few months.

We lease to the NHS staff. We do not lease to the NHS Trusts, which means that the monthly payments come out of your bank account. Our deals do not include insurance or maintenance. However, we have calculated with many NHS staff and found that at average everyone saves over £2,500 minimum over the lease period. Even if you had to pay out of that insurance and service you still will be left with money to spare. Wouldn't you agree? Is that what you understood what we offer?

Yea thats how I understand it although some cars say maintenance available as extra but my main reason is to stop the company car tax I'm paying with nhs

Yes many people are switching to personal lease so to avoid the company tax for the business car lease. I look forward to hearing from you again nearer to when you need the car lease. Probably will have more good deals then.
---

Hi, we are looking for a long term lease with no deposit. We are in a Trust Deed and both work full time. Is this possible?

Looking at your circumstances I believe the only type of lease available would be a HP, which means Hire Purchase. This type of lease you have to give a deposit, the interest rate is fixed and you get to keep the car at the end of the lease. The minimum lease period is 4 years. Can you pay £600 deposit and then approx £160 to £200 a month depending on the car?
---

Hello I have been in an iva, this has been settled with a full and final settlement, I have, however, no yet received my completion certificate but my supervisor said they can confirm in a letter that it has been settled. would it be possible to get a lease Audi A1 through you? I am able to put down a large deposit and even pay a number of months up front. can you let me know how I stand?

As you are in an IVA or was in an IVA a deposit of £1000 or more would be required. However, we cannot lease you an Audi as the dealer requires squeaky clean credit history. Maybe could get you a BMW 1 series or something similar.
---

Hi, I work as a Home Care Assistant for the ISS Healthcare, can I have a Mini First on a Bad credit car leasing deal with no credit check?

Why don't you want to be credit checked?

It says on your site you don't do credit checks. So it's not that I specifically don't want one it's what YOU advertise.

I think you are reading things out of context. It also says if you don't want a credit check, you will have to pay up front for the vehicle. There is no way a funder will lease a car to someone if they don't know who they are, where they live and work and what their credit history looks like. We are flexible and work closely with our customers, partners and the funders too.

Ok then it needs to be clearer because when you briefly look through something you don't always spot what's in front of you. Thank you for your time & help.
---

I am an HHS employee and aslo run a part time business. I have not leased before. I need someone to talk me through my options.

A personal lease is best as you can claim for the expenses for the car. Business lease is suitable if you are VAT registered or have more than one car in your fleet. Not sure what else you would like to know. Just email me and ask.

I guessed that was the case, would I get a preferential rate for being an NHS employee

The deals advertised are so low there is no more room to discount. All our customers get the same treatment, no different than your patients get at the hospital. What else would you like to know or you need to tell me which cars you like so I can get you a firm quote?

We are looking at a kia ceed hatch 5 door 1.6 diesel. Can you give me quotes for a new and a demo model. We are also considering a Qashqai again 5dr diesel. Both would be 36 months lease. Can you quote me on both? We would be interested in the maintenance package also.

Best deals work out better over 4 year lease but you can swap or hand car back after 2 years. This saves you a significant amount per month. Also maintenance is far cheaper if you arrange it yourself. You did ask for extra discount - we try and advise our customers where to save money. Should I get you a firm quote for a Qashqai?

Yes please. This is just a quote? I know there is a credit check somewhere which is fine but I know by hubby is looking as well so I do not want our credit rating going down because it has been bombarded with credit checks. We want to discuss before making a final decision.

Not like other companies, we don't credit check anyone at the quote stage. We don't even credit check at the firm quote stage. However, the finance department will credit check once everything is in place. This keeps your credit record rating higher with us. If you were to ask for 6 quotes, imagine what would happen to your rating? I will send you your first quote then you can discuss with the guys about this vehicle and other good deals.
---

Hello, I am a Surgeon for the NHS, I am using this forum to contact your company. My actual query is in regard to purchasing/leasing an Audi R8 or a Ferrari if you have one. Is this something you would do either through the NHS car lease fleet solutions scheme, or as a private business? If so may I discuss with someone asap. Contact number as above.

We actually do have a red Ferrari in stock and an Audi R8. They are ex demo deals so the price would be less. I will resend your enquiry so it goes to the right department. When the team send you an email with full contact details make sure you ask them about the Ferrari if is still available.

That is super, didn't realise you had other prestige cars available.

Based on the vehicles you require, my partner from the specialist department that deals with prestige vehicles will be contacting you. However Monday is a very busy day as the guys have to contact three times more customers due to the weekend break. Please be patient, they will contact you.

That is great, please do contact me as I am serious about leasing the Audi R8 or the Ferrari.

We have taken on another sales person and are now 10 that will just deal with prestige cars, so you will get a very personal services from the guys.
---

We have located back to the UK from Spain and require/now need a car. We are looking to lease a car for a 2/3 year period. We can put down a small deposit but will need a guarantor to back up the finance deal, as our work was in Spain and not a UK income. My father who is a home owner and mortgage free has agreed to do this. Can you help?

Yes we can help you as long as your father is the person who leases the car in your behalf. Then you can be a named driver on the insurance and able to drive the car too. What cars did you have in mind and how much can you spend per month for the car lease?
---

Hi, I have bad credit due to a awkward divorce a few years ago. i only travel 5-6000 miles as im not home. im looking for a nice car to have while im home as i rent from airports etc and its not the most cost affective. ideally id like a 12 month commitment. i dont need anything flash, that being said i like Audi's. but i dont mind small cars ie: fiat 500, corsa etc. a deposit wont be an issue.

We consider all applicants whether they have excellent, good, fair, poor or even bad credit history.
---

Hi, I'm a securitor officer and looking to lease an audi for 3 years, with maintenance including tyres up to 30k miles a year. Please quote for Audi A7 Sportback 3.0 Bi-Turbo 313ps Black Edition. Thanks

Is the Audi A7 your only choice or would you consider other similar vehicles if the price was right? Any other ideas?

I may consider other Premium vehicles of a similar type, however after doing some research the A7 is far better value for money than most other premium brands I've seen, its also the Bi-Turbo diesel that specifically interests me due to the high performance and excellent fuel economy.

I've emailed you some info on an Audi A7 deal. This is the A7 that is available at the moment. See photo attached to the email. Deposit and payments negotiable.

As on the original request I do at least 25/26 k miles a year so would need more than 10k so as to avoid mileage fees.

Can this wait until Monday as the offices are closed on a weekend and I cannot give you further info until then?

Good afternoon, is there any update on my enquiry?

As you are after an ex demo Audi A7, you will be contacted by the prestige vehicle department with further details. If you have any problems do let me know.

Is there any update on the below, I was called earlier in the week however the gentleman that called couldn't provide a full quote and was going to provide more information, however I have not heard anything back yet.

It is the prestige vehicle department that you need to be communicating with, as they have these ex demo prestige cars for you. I have emailed you the telephone number.

I think I will just go with another company as this is not the sort of service I expect from a leasing company and would worry that once I am paying for a vehicle this may be the level of response. Thank you for your time.

Time4leasing is a car leasing price comparison website and displays the best cars, deals and companies. Firm quotes come direct from the companies, like when you compare car insurance. You were instructed that an advisor will contact you from the prestige vehicle department. If you are trying to get the best price which will save you thousands of pounds, the guys have to work on the firm quote proposal before contacting a customer. Why didn't you save the person's telephone number and details? Surely he introduced himself, didn't he? I gave you the phone number for you to call direct and fast track yourself. Sorry if you thought our service wasn't to your expectations.

Oh, I thought you were going to give me a firm quote. Sorry I misunderstood. I will call the person that emailed me the firm quote.
---

I would like to lease an Audi A5 coupe, my miles are 10,000 per year more or less and my budget is £380 a month including the vat. I do have problems with my credit history, I think it is poor or probably bad. Can you help?

I'm afraid you need to have excellent credit history to lease a new Audi or other prestige vehicle. If you would consider an ex demo similar vehicle instead then we have several good offers for you.

Hi there yes I do want ex demo or used Audi could please sort that out for me much grateful.

I'm afraid it won't be an Audi A5 because of the constraints of bad credit leasing and it will cost you way over your monthly budget. You have got to be realistic with your car choice. You probably could have a BMW 1, BMW 3, Audi A3, Focus, Insignia, Mondeo, Golf, Leon, Ibiza, Megane, Juke.

I really wanted the A5 coupe you had it on your website used for £351 a month but if can't do A5 then A3 or insignia could you please let me know what monthly I looking at on these cars thanks.

Used or new when you have bad credit history the prices are higher, not because of the ARP interest is higher as such it is because you have to Hire Purchase the vehicle which means you pay more per month to keep it. The car is actually yours as long as you keep up with the payments. I will track you for an Insignia for now then you can discuss cars with your account manager.
---

Hi, I placed an application for a lease car but haven't heard anything. I have checked my email for a quote but not received anything?

Hi, as outlook does not like automated emails, you were now sent an email manually. However, I'm afraid your application was not successful and it could be because you have adverse credit history on your credit file or you are not on the UK Elections Role? is this the case or something else? please advise

No I got the form for the elections role down stairs best fill it out. I work nights so it's difficult me answering phone sometimes as I think you may have rang me while I have been asleep. I will fill the elections form out and send it off. When should I reapply ? I have a car at the moment, it's an 03 Peugeot and it's due it's mot in April, it needs a couple of ball joins so I thought I would look into updating instead of fixing it, thought it would be easier n nicer to have a newer car that's all. so am looking to get another car around March time x

if you are not on the elections role, it is like you do not exist and none of the lenders will consider you. You can reapply once you are on the register and you have confirmation of this. You will however have to prove your previous address and I hope you were on the register for this for at least 3 years, if not this all hinders the process.

Ok thanks I dint know that. I just thought it was for voting that u had to fill in the form. I be in touch when I have done it x
---

Hi there, am I correct in thinking you do not carry out credit checks?

Why you ask?

Because that is what your website states, even if someone has bad credit history, so thought I would clarify.

We as in time4leasing do not carry out credit checks when you apply. However, if you go ahead with the offer presented to you then you will be credit checked so to finalise the finance side of the car lease.

I understand now, thank you for the clarification. It can seem a little misleading, but as broker, you don't the do the credit checks yourselves, but its carried out by the underwriters/or the car company themselves. Thanks again.

Yes we are brokers, so we do not credit check, even when you apply. The check will be conducted when you give your consent to our supplier of that specific car and type of deal you picked.

Not a problem, many thanks.
---

I have not yet received my confirmation email.

I'm afraid hotmail does not like automated emails so you were just now sent an email manually. Did you get it this time?

I got the email and I replied. I didn't realise the Audi a3 was so big so I think the a1 might be more suited

Hi not sure if the supplier you picked can get you an Audi A1. If you are not offered something similar and that you like then let me know and I will get one of our other suppliers that can do you an Audi A1. I would need to put you in touch with a different supplier. Do you want me to do this?

Yes please
---

Is business leasing for a self employed hairdresser allowed with your company?

Depends how long you have being trading and if you have complete accounts for at least 3 years or more. Is this the case with your business?

No been trading 12 months, I have bad credit history but my car has given up on me!

As the director of a company you would probably have to lease a car on a personal lease even if you have bad credit history. As long as you are not bankrupt.

No never been bankrupt

Looking at your application, it looks like your account manager needs some extra info from you. They may contact you tomorrow as not everyone works on a Sunday. Is that ok?

The sooner the better yes! What will they need

Could be to do with your address? How long long have you lived at current address? and are you on the UK Elections Role and how long? Also with bad credit you will not be offer a 6-12 month lease. The minimum would probably be 3 to 5 years.

Why cannot not get a 12 month lease if I have bad credit history?

Because with bad credit history, in most cases customers have to lease to buy the vehicle. If an Audi car cost £300 per month over 5 years then it will cost £1,500 a month over 12 months. Does that make sense?

So, would I be financing the car?

Hire Purchase as we call it in our industry is similar to car financing but it it not the same. You would need to speak to an advisor/underwriter who is authorized to tell you. However with bad credit history customers the best solution tends to be HP leasing (Hire Purchase) where you pay to keep the car, I guess it is a type of car finance. If you do not or cannot commit to 5 years then you might like to hire a car as in rent a car where you do not own the car.
---

Hi, I'm a professional floor fitter and would like an Audi A6. I do 10,000 miles per year. If you could do low deposit? I am now hiring an Astra from Enterprise and I am paying £150.00 per week. I want to be able to use this for personal use and for taking customers out and meetings. Is insurance needed or is it included thanks

I'm afraid the Audi a6 you picked although listed it is not available. However, we have offer Audi A6 models available. Also if you haven't had your own insurance for a while an Audi A6 would cost you a fortune to insure. If you would like something smart to drive around how about an ex demo BMW 3 or a BMW 5 series where you get more for your money but pay less? If you like this car or something similar let me know.

Oh, yes please, I'm very interested in the BMW 3 series you mentioned, the one with the Business media pack. Car you let me now what I have to do next thanks
---

Hi, I'm looking to lease an Audi or similar, I will be doing 10-12k miles per year would like quotes on 1,2,3, years lease, 1 or 2 years would be better, maybe a Ford focus sport 2.0 if not 1.6 Ford titanium 2.0 or 1.6 and also interested in Ford Kuga, BMW or AUDI, something sporty and quick, Budget between £200-£300 month

In case you didn't know to lease a car for 1 year, the monthly payments typically triple and for 2 years may double. The best prices work our for 3 or 4 years car leasing.

We have only just moved into our house, but our previous address we lived at for 7+ years, I cant get my hands on any of the information you require as I am at work, the details are under my Wife's name as she has better credit than myself. Can I ask as to why you need 3 years address history as I am only asking for some quotes, I am not entirely happy about sending information to someone I don't know, If we are interested in any offers you can come up with then we would come and see you.

On the time4leasing website there are plenty of examples for car leasing which are based on a customer having excellent credit history, lived in same house and worked in same job for at least 3 years, full time employment, married, home owner and picked a car deal that is based on customer doing 10,000 miles a year on a 4 year PCP agreement.

So what are the prices for the cars I mentioned?

Basically there is no need to quote you, just browse the Time4leasing website. You won't be visiting us, but one of our affiliates and car dealers which will be assigned to you based on your needs and postcode. If you want a firm quotation, before you visit a dealer, on a specific car and length of time, then I would have to refer you to one of our affiliates who require the information I asked you.

I've just spoken to the wife and she's asked me to go ahead and get a firm quote but based on the Audi A4 or a Ford Focus but if you have higher specs that would be great. When do I get my deposit back?

With car leasing the deposit is part of the payments. Typically the funders ask for 3 up front payments or 6 up front payments. The more you pay up front the lower the monthly payments. Before I track you for a firm quote, you will need to email me your previous address where you lived for 7 years. Also you say your wife is a Teacher. Will need to know where does she work? The reason this info is require so that the funders can check that there is no fraud or identify theft going on. I assume you are on the UK Electoral register for where you are currently living? This info is checked with your previous address and one reassure to protect everyone's interests. Once you email this info, I can track you for a firm quote/quotes.

My wife is employed by Buckinghamshire county council as a teacher, she has just left her previous school and she is starting her new school and Bucks county council pay her wages. Our previous address was..., she said she was on the electoral role but seems to think she might have come off it for some reason. She was the owner of her previous address above and was sold to buy our new house. We are not on the Electoral at our current address as we only moved in 2 months ago.

Thanks for the extra info. So to increase your chances of getting approved, no obligation to lease the car but good to know that the finance side of the car is in place and then car choice comes at a later stage, I would highly recommend you get yourselves onto the UK Electoral register. You can do this online, takes 10 minutes of your time. Once you have done this and the council sends you the paper work, takes a few days, then email me and let me know and I can in turn track you for a firm quote.

Think I already have the form filled out but have not sent it, I am not 100% sure but might have even sent it already, had so much to do the past few months, I will have a look and get back to you soon. Many thanks for your help. I really appreciate it.
---

Hi, I want an Audi Q7, on a 4 years lease, budget £400- £600 per month inc vat. Oh and I have bad credit history would that matter?

All brand new Audi vehicles mentioned require at least 3 to 9 month up front deposit, customers must have squeaky clean credit history.

So, are you saying I cannot have an Audi Q7 even if I had a decent deposit because I have poor credit hsitory?

I'm afraid the Audi Q7 requires excellent credit history and a significant up front deposit. You can either lease this vehicle at a good price via a family member that has good credit history or you will have to pick something else suitable from this list of vehicles. https://www.time4leasing.co.uk/bad-credit-cars/

I have leased cars from Audi for more than 6 years now and have an impeccable payment history with them. I currently have a Q5. Audi Finance Services will not give me a new deal as my credit history is poor due to missed payments and going through a divorce but they will supply me with a solid reference should I be able to gain credit elsewhere. A large upfront payment is not a problem. Are there any other options to get this type of vehicle or am I wasting my time?

Obviously I would like you to have a vehicle that you like, as I would like to close a sale and make a commission, however, if your credit score is poor, I cannot see how we would be able to get you an Audi Q7 as it is based on your current credit file score?

Surely the price cannot be that much higher for bad credit leasing, is it?

You will see why it will not be economically viable to lease an Audi Q7, not because we do not want to but the prices are outrages because of the depreciation of the vehicle once it is on the road.
Examples
There is an offer for a brand new Audi Q7 for £3,700 deposit and then £408 per month on a 3 year lease - however customers must have excellent credit history.
Then there is an offer for a slightly used Audi Q7 for £3,500 deposit and then £956 month on a 3 year lease - customers are required to have good credit history.
For poor credit history the price jumps to £3,500 deposit and then £1,329 a month on a 3 year hire purchase agreement. Outrages or what?
I think you are wasting your time trying to lease a vehicle like the Audi Q7. If you change your mind about what other vehicles are suitable for customers with poor credit history then do email me and let me know.

I could do long term hire as another final option but it works out around £900 a month. The 3 or 4 grand deposit is not an issue but is doesn't sound like an option but thanks for your time.
---

Hi, Way back in 2007 I leased a car on a short term lease from you (from memory a Seat Leon FR, in fact twice for 6 months a go). I'm potentially interested in leasing again but I'm looking to lease something like an Audi RS3 or maybe a convertible any make maybe Mercedes, on something between a 6 month and 2 year period. Do you offer that car, and if so could you let me know the costs? 0% deposit isn't essential, but would be an advantage.

I'm afraid a vehicle like a brand new Audi RS3 would require excellent credit history and a deposit / up front payments. The minimum hire period would be 2 years. Might be able to get you a used or nearly new similar vehicle and you not pay a deposit but the lease period would still be 2 to 4 years.

My credit history should be excellent, so that should be ok! What deposit/up front payments would be needed on a 2yr hire period? I would consider a used/nearly new as well.

For a brand new Audi RS3 Quattro the guide price is approx £4,974 deposit and £552.68 + vat per month on a 2 year contract (Business users only). I could think of a lot of another nice cars for far less per month than this? A used one would probably be no better in price because you are not paying for the value of the car but how much it will depreciate over time. Is this vehicle your only choice or would you consider something else at a better price?

Let me know what else you would suggest. I used to have a Caterham, so I'm looking for something pretty sporty but slightly more practical!

Caterham? Nice car, love the roaring sound it makes. I've put you down for a Mercedes E Class Convertible, but does not have to be this vehicle. The idea is to get you approved for 0% deposit car leasing for a used or nearly car. One of our partners and advisors will be in touch