Road tax would be £20 a year (first year is free) and if you are doing 10,000 miles a year, deduct another £100 for servicing. That still leaves you with a saving of £1,604 plus the savings from your salary.
There is no catch, just that you have to organise your car lease yourself, but we are here to help you and surely it is worth the time and effort?
The Peugeot 107 is not the only car you can have, you could have something a bit bigger if you like the Corsa or something groovy like the Mini First. Have in mind you can swap the car every 2 years with us. Would you like to provide some feedback to me please?

Hi there I am on a DMP, but work full time, and meet all my debts. I earn about £2700 after tax etc. and pay £100 in the debt plan. I work for the nhs. I no longer have credit cards etc.

Have you seen your credit record lately? do you know what your score is?

Hi, this is my first time that I'm leasing can you tell me what happens at the end of the lease? What do i do?

About a month before the end of the lease, you have the option to either extend your lease, return the car or buy it. Some people use it as a deposit for their next car lease if there is any equity left.
If you decide to return the car, then you will be contacted by the leasing company. The car will be inspected for wear and tear and if there is any damages. Normally, the car will be returned to the original dealer that leased the car to you.
They may also remind you of your option to purchase the vehicle and provide you a purchase price, which could be better than stated in the lease contract. You may also be offered to extend your lease for a specific extended term.
---

Hi, I'm new to leasing and was wondering if you can help me understand what it is all about?

The basic understanding of leasing is a method of paying for a use of a vehicle over a specified period of time. Simples really as the Meerkat would say with his catchphrase.
Don't mistake hiring with leasing. Although in the leasing industry it is called Personal Contract Hire, or Hire Purchase. It is not the same as hiring a car from a car rental company like Avis, Hertz, Enterprise and so on.
The difference is that with hiring a car you keep the car for a few days or a month or so. Lately companies offer 3 months car hire at good rates and it typically includes insurance and maintenance.
In the other hand car leasing is for a longer period of time, best deals are for 24 to 48 months. Some contracts are based on 3 x 23 meaning 3 payments deposit followed by 23 payments monthly (2 years). Some 6+23 which are seriously expensive. That means you would have to pay back over a 4 year period 58 payments verses an ex demo 48 month lease which is only 48 monthly payments.
That is a whopping 10 payments saving when you lease from us
Other best contracts are available like the 48 months (1+47) to suit your needs. The longer the lease contract the cheaper the monthly payments.

How come your prices are so competitive?

As we have access to exclusive vehicle discounts due the bulk buying that we do with our partners, we can offer some brilliant ex demo cars with really competitive prices.

Why order from you online and not from a showroom in my area?

From us it is cheaper to lease because we are not restricted to leasing only a specific car brand or car model that you would find in a typical dealer showroom. The showroom salesman has to push only the car brand in his showroom. Where we can offer you a range of vehicle brands, from Vauxhall to Mini, BMW to Nissan, Ford to VW.
We have now 32 vehicle brands on offer to suite all tastes, needs and budgets.
---

Hi, I've got a business, should I take a lease as a business or as personal?

If you are VAT registered then it would be wise to lease as a business so you can claim the VAT back. VAT can be claimed back 100% on a commercial vehicle or 50% on a car. Saying that you can also consult your accountant as he should know what is best for you.
However, if you are not VAT registered then it is recommended that you lease privately and then charge your company all the expenses that you occur from using the car.
---

Have you got any car leasing solutions for NHS staff that have poor credit history and do you do credit checks?

All the cars in the fleet require a client credit check, not from us but by the funder. Don't worry because if you don't get approved we have an alternative funder who although will check your credit history they are more lenient.
---

I have put business lease but i would like this to be fully maintained too if that is possible through NHS lease so not sure if I have got this correct. This would be based on 10000 miles per year (probably less)

Hi Kelly Are you a business and or vat registered? Not sure why you would pick business unless you thought you don't have to pay the vat. If you are paying for it then it is a personal lease. Everyone has to pay the vat even if you are a business.
Is this lease going to be paid by the NHS or are you paying for it from your own pocket then charge the NHS your expenses? Can you answer these questions and I will help you even further.

Sorry I thought it was business through NHS!No then it would be personal use and I would be paying for it. Our trust uses another supplier and the cost is deducted before tax is taken off.Is it the same with you?Your website says it doesn't matter if our trust doesn't use you is this correct?I won't be able to claim expenses!

You are not the first to tell me this. As I understand it the other supplier includes everything in the lease, insurance and maintenance but not road tax.
---

Does it matter if my NHS Trust does not use us?

No, it does not matter. More and more NHS staff come to us direct and everyone saves money. The Leon you picked is a nice car, sporty looking, sharp, good handling and actually it is a Golf but better equipped. We do an ex demo deal for a 1.2 engine (low tax and insurance bracket) for around £118.98 per month or for £142.78 personal lease.
How much is this other company charging you for a brand new car with all included?

If I'm not mistaken it is around £216 a month?

If you lease an ex demo car, isn't that a £3,504 saving over 4 year lease? Not including the 4,000 extra miles we give you which is approx. £400 extra saving a year? More than enough to pay for your insurance?
You are going to say what is the catch? There is no catch, we are far cheaper than anyone else because we have low overheads, run efficient computers systems, lease the best ex demo cars in the UK market and we pass the savings to our customers.
---

Hi, do you offer the same type of deals like other company fleet solutions do?

We do not offer the same deals as other company fleet solutions schemes. Their cars are all new and come with insurance, maintenance and tyres all inclusive in the price. However do check just in case they offer something else.

Are your cars new?

The advertised deals are either new cars, ex demo cars or second hand cars and do not include insurance or maintenance in the basic price. That is why the prices are far cheaper.

Do you offer insurance?

There is an option to pay a little bit more to have GAP insurance which covers you for fire, theft and if the vehicle is written off from an accident. You will have to find your own insurance. Maybe use an insurance comparison website.

Do you offer maintenance?

All vehicles leased come with the manufacturer's warranty and some come with AA or RAC breakdown cover. The dealers that work closely with us either offer a maintenance package or they would recommend that you arrange your own servicing.
---

Hi, Please contact me regarding the NHS salary sacrifice scheme. Many thanks

We do not offer NHS salary sacrifice schemes. Actually we encourage our customers to pay privately for their own car lease. This has it's own benefits. Out of hundreds of NHS staff that have leased cars you are probably the only person that recently has asked for the NHS salary sacrifice scheme. Sorry I'm not in a position to tell you which is best for you. If you can email me and let me know that would be great.

Thanks for getting back to me.I'm a paramedic working for the North West Ambulance Service. We have been told that as of April, we have now been incorporated into the NHS car leasing scheme. We were told about a salary sacrifice scheme but I would consider a personal lease agreement from your fleet solutions too.I'm interested in leasing a Range Rover Evoque Si4 Dynamic over 4 years with full maintenance. Could you give me some idea of eligibility and cost please including deposit price. I was also interested in paying for a few options so I'd need to know if this is possible or would it need to be a standard model without additional extras.I look forward to your reply.

The only new Evoque available at the moment is a top of the range model like this one below.Land Rover Range Rover Evoque Diesel Hatchback 2.2 SD4 Prestige 5dr Auto with Lux Pack. If this is out of your price range then maybe you would like something similar or maybe an ex demo vehicle where the prices are far cheaper.

I do have my heart set on driving a prestige vehicle like this. If it was to cost me less, yes I would like you to quote me so I can compare prices.
---

Hi I am working in NHS as fixed term contract employee. am I eligible for this scheme, my manager assures me that the contract will be renewed yearly.

With us it doesn't matter what job you do for the NHS as long as you have a job and live and worked in the UK for at least 3 years. What cars did you have in mind and how much would you like to spend up to per month?
---

I am a midwife working for barnet and chasefarm hospital nhs trust. I am about return my lease car ( which was subsidised by the nhs)to leaseplan.I am looking at leasing a car privately from you for a period of 2-3 years. My budget would be £150- £200 per month. Can you please help me to choose the best option available to me.

The best option would be personal contract hire and personal hire purchase where you return the vehicle at the end of the lease. Although the contact will be for 4 years so to get the best price, with us you can swap the car every 2 years or just return it and walk away with no penalties. I will send you a quote for a Fiesta but you don't have to have the Fiesta. Once you get your first quote, you can discuss with the advisor other good cars and deals within your budget.
---

Will look at lease deals with or without maintenance, think someone needs to contact me to further advise as I have a few questions

What did you want to telephone and ask? You can email me first and then I can put you in touch with the right department.

We are looking at leasing with or without maintenance my future wife is a paramedic for the NHS London ambulance service I am self employed The cars would be leased over 2 yrs Are we able to travel abroad with lease cars?As insurance companies only pay book value in event of accident is there another policy that covers the total cost of car Car 1 would need to be vauxhall insignia size Car 2 can be vauxhall Astra sized Both must be diesel and hopefully Bluetooth

Good questions. Yes you can travel abroad with these vehicle as long as your insurance covers you for this. To cover the short fall of the insurance, you can take GAP insurance (it costs £4 to £8 a month depending on the value of the car) which will cover you if the car is stolen, destroyed by a fire or is a total write off from a serious accident. Should I start your first quote with an Insignia and mention the second car, then you can discuss the details with the advisor?
---

Hello, I am a nurse working for a private clinic wanting to lease a car but I am unsure yet depends on quote price and if the car has insurance included? Quote needed long term lease please?

There are deals that include insurance but there's always a catch to it and the all inclusive with insurance costs far more than if you leased the car on its own and got your own insurance from a comparison website. It is far cheaper to arrange it yourself guaranteed. Can you give me some ideas of cars that you like? Fiesta? Mini, Corsa, Insignia, Astra, Clio or something else? How much would you like to spend per month on the car lease? £120, £150, £200 or more?

Yes you are right, I'm checked and your car deals are far cheaper. I'd like you to quote me on an Astra a 5door no more than £200 a month please, I will be using it for work to commute cheers

I have emailed you a couple of quotes for you to compare.
---

Hi, I am a Call Handler for the South Central Ambulance Service and would like to lease a car but I'm not sure which one to pick. Can you help me please?

Have you any specific cars in mind that you like?

The car I particularly like is the Alfa Mito but think this may be more expensive. I do not require a big engine as I no longer drive long distances Although I have said my mileage is 10000 it is probably nearer 7500

The Mito is a nice car but it doesn't work out very well on a car lease deal. How about one of these that are within your price range? Fiesta, Clio, Astra, Corsa, Focus or the Leon?

The Leon is the one which is interesting me most - To be fair all are worth considering but it would be a price issue

Hi, I sent you a quote for the Leon, please check your email then expect a telephone call or you can make the first move to get the ball rolling.
---

Hi good morning , I'm wanting to know a few questions I've just come back from travelling and I start work I'm the Nhs in August . My job is all confirmed I want to know how long do I need to be working before I can get a car on the salary maxing. Also the other question is does it at all tie me into working with the Nhs for a certain time period . And also In the mean time I may need a car can I hire one temporary until I start work with the Nhs

You will need to have a 3 years past history of work and living in the UK for 3 years to be able to lease a car. The offers we do not tie you into the NHS. We do not deal with the NHS, but direct with NHS staff. Your salary will not be effected as the payments will come out of your bank account. I hope this info helps?

Yes thank you, no need for a call then as I have been living in the UK for 3 years but I've not been working as I've been travelling. My credit is good however no debt.

if you do have good credit history then we do have an affiliate partner that can quote you. What car or cars would you like a quote for?

I have a budget for 200 pounds. But do you not do the Nhs salary maxing or is that a different company

As I said, we do not get the NHS involved and the deals we offer do not effect your salary like the salary maxing car schemes do. If I was you, I'd investigate what the implications will be because as I understand it, your pension, tax, etc will be effected. OK you get worry free motoring, as the insurance and maintenance is included, but at what price? It is up to you to decide which route you are going to take. With your £200 budget, I can see you getting a Ford Fiesta or Corsa for less than £150 a month and 0% deposit and the rest of the money can cover your insurance and servicing?

Yes that sounds great can you just give me a call please
---

Can you give me more information about this salary maxing car leasing schemes?

If you are a new to the NHS, you will need your details of the Trust's Code and your employee number in order to be able to start the process with the maxing schemes. You can obtain the Trust's code from the intranet by typing insite / salary maxing into the browser on a Trust computer and select the 'Salary Maxing' Car Scheme.

I'm trying to get my head around this. How does this work?

The UHL's Salary Maxing Car Schemes enables NHS employees to take a car in exchange for giving up part of their gross basic annual salary.

Can you please provide a bit more info on this?

This pretty much means that if you join, you will then pay a reduced amount of tax, National Insurance and pension contributions if applicable because these will be calculated based on your salary after the reduction to your salary has been made in exchange for having a car.

So, what do I get with this maxing scheme?

The scheme provides a brand new, insured and serviced vehicle for three years of worry free motoring, including all servicing and maintenance, fully comprehensive motor insurance, annual road fund licence, full breakdown cover and replacement tyres. Obviously all this at a price because all the extras are calculated and added to the fixed price which in turn is deducted from your salary.

How much will all this cost?

Depends on the vehicle you have, but in all cases it will cost more than the guide prices that are featured and it is up to you to decide which route you are going to take. Personally, I think it is far cheaper to lease your own car, insure and service it. However, you have the choice to either have a brand new car from the Maxing Salary Scheme or a nearly new car from on I want to lease for as long as possible as it is for work purposes.

In all cases please check what you get and what the final payments and costs will be with our providers of these featured deals.
---

Hi, I work for the NHS as a dietition and would like a quote for 24 months with options of returning or keeping the car quotes for standard/cheapest mini and mini convertible expected miles 10k/year Do you do deals with insurance? What happens if I was to leave the NHS within the two years? Please return all queries via email. Thank you

What makes us different from leasing a car via the NHS Car Leasing Scheme is that we offer the same prices and good service to you and our customers even if you leave the NHS in the future. At those low prices we do not offer insurance because we know you will find insurance much cheaper via an insurance comparison website. I highly recommend you find your own insurance once we tell you the registration of the car that you might like to lease. Although we will ask you to lease for 4 years so you get the lowest possible price, you can return or swap the car after 2 years into the lease. This way you save money and change a car sooner if you like driving something different.If you have any other questions, do feel free to contact me at any time.
---

Hi, Can you tell me about NHS Car leasing schemes and best cars that you have on offer?

Basically if you want one of these special deals that we have on offer, you are best to lease one of the ex demo cars where you can save thousands of pounds over the lease period. You would need to be living and working in the UK for at least 3 years. If the lease is in your name then a couple of bills in your name will be required, like a bank statement and a bill like electricity or phone, etc. You must be on the electoral and able to vote. You don't have to be working for the NHS for ever. In the future if you were to change career you can still continue to have one of these special deals. Would one of these cars be of interest? Fiesta, Focus, Astra, Insignia, BMW, Juke, plus several more.

Thanks for reply. Do you deal with my pay role department so that it comes out of my wages. Yes I have worked with the NHs for 13 years. I would be looking at car for end of September. I drive an automatic as well

No we do not get involved with your pay role department. The lease would be paid via a direct debit. If you need anything else answered I'm here to help. If you want a firm quote, you need to email me and let me know and I will get you the info you need.

How long does it take to do checks. Thanks

If you mean credit checks, we don't do that. We only offer the vehicles and when it comes to a credit check the funder will do that. However, even if your history is poor there is still a solution but may cost little bit more in the monthly payments. If your credit is really good, you get the best price. Was that info what you were after? Anything else you would like to know, please ask?

Can you please send me some quotes on your best cars that are automatic as I can only drive automatic. thank you.

I have sent you an email with the best cars to lease that are automatic.
---

How are you able to offer such low prices to NHS Staff?

A big part of our own making and expertise is via the employee benefits route both direct to market and with our partner company "Move Benefits" and/or with key partners such as Time4leasing, Hire-in-UK and Cars2lease.
We are able to offer cheaper deals from our extensive fleet of brand new cars to all doctors, nurses, employee and affinity sectors and financed by our partner Automotive funders.
Like we offer to all our customers, the benefits range from the NHS preferential terms such as No Broker Fee deals and enhanced exclusive deals for the NHS Staff.
If you would like more information about NHS Car Schemes fill in a form and we will give you a call and have a chat about your specific needs.

What if I have bad credit history? Do you still help?

With regard to the adverse credit funders, we tend to offer solutions to our customers that have been declined by the mainstream funders the option to lease a vehicle but at a higher cost with these funders.Car Leasing Deals for Doctors, Consultants, Registrars, Surgeons, GP's, Dentists, Nurses, Ambulance Drivers, Porters, Administrators, Secretaries and other Medical Professionals.
Time4leasing is a complete and independent broker specialising in all aspects of car leasing for the British Nursing times Professionals and Other Medical Staff.
Being an approved associate to a hand picked selection of the leading Contract Hire and Car Leasing Companies, Time4leasing have authorised access to their exclusive offers and cheapest quotes. Time4leasing work independently from any vehicle manufacturers and financial institutions and can provide totally unbiased information and advice, when it comes to finding the right vehicles at the right price.
---

What is medical staff car leasing deals?

It is an arrangement where you can hire a brand new or really new car for a specified period, usually the best deals are for 4 year rental periods, with a pre decided mileage, the most common is 10,000 miles per annum (but can be adjusted) and pay a fixed monthly rental for the period to the leasing company who own the vehicle.

What happens at the end of the contact?

You hand the car back with or without a balloon payment, depending on the lease arrangement and no need to dispose of the car as it is collected from your home and if you were satisfied with the service you can just jump back into a new car which will be delivered to you.

How do I know if car leasing is right for me?

Are you a person who likes to change their car every few years? Likes that smell of a brand new car or fairly new car? Do you want to pay a deposit or just want to pay a little or no deposit? Would you like to drive a brand new car or fairly new car that requires no MOT and very little maintenance?

If so, then ask yourself a few simple questions:

How much did you spend when buying your last car? (add interest if you got a loan, and Road Tax)

How long did you keep the car for?

How much did you sell the car for? (less any advertising costs and the burdens of finding a buyer)

Work out how much your last car cost you per month, do this simple equation;

A. What you spent to buy the car minus
B. What you sold it for divided by
C. Number of months you owned it

Of course, you will also need to add the cost of the road taxes that you had to pay during the time that you owned the car and work out how much interest you paid out as well if you took out a loan, or how much interest you lost if you had the money in your savings account.

And the costs and inconvenience really don't end there; when you finally sold the car, how long did the process take and how much did you spend on advertising to sell it? Even worse, if you part-exchanged your car, how much less than the market rate did the dealer offer you?

On balance, when you add everything up "the costs, the hassles, the inconvenience" and you look at what you could have leased for the same money or less, you have to ask yourself: "why on Earth would I ever buy a car again?
---

I am still not convinced, can you tell me more?

Following the success of our other tailored websites Time4leasing have launchedNursing Car Leasing, a trading style of Cars2Lease.

We recognise people like the British nursing times and NHS Nursing training professionals, live busy lives on nursing training courses and work long hours often do not have the time or inclination to spend traipsing around car dealers to find a solution, trying in vain to obtain quality, accurate information about the range of cars and finance solutions on offer.

With a jargon free approach, Time4leasing and Cars2lease help you lease a car, where the entire transaction can take place over the telephone or via E Mail, which means that you can make a well informed, considered decision about which car and finance package suits you.

Everything is explained clearly and sufficiently, so you no longer feel vulnerable when obtaining your next new or nearly new car.

The car is delivered free of charge to your door at times that suits you if you live in a radius of 50 miles of a car depot, there is a small fee to cover the expense of the driver who has to get the car safely to you and then make his way back to base using alternative transportation. You have probably seen these poor men holding yellow number plates on the side roads trying to catch a lift.

If you don't know what type of lease to choose, Personal Contract hire is becoming the increasingly preferred way to obtain a new vehicle.
---

Do you lease cars and have special deals for the British Nursing and NHS nursing training professionals?

Like all our customers, you will save money on your next car lease or contract hire when you lease via us. You will receive the best solution, fast, friendly and professional service from us.

We guarantee that you will be introduced to only the best finance companies and ensure there are no hidden extras.

You are tapping into over 20 years experience within this Car Hire Industry. We have plenty of knowledge on the subject.

We aim to pass all discounts on to you from the dealers, manufacturers and finance institutes.

We pride ourselves as being the very best contract hire car company broker offering the most suitable business and personal car leasing deals in the market, tailored for your required use.

With our reputation amongst the vehicle manufacturers, dealers, the best vehicle finance partners and our commitments to volume, we can obtain massive discounts on many leading automobile fleets, makes and models. This generates incredible leasing deals, that can be passed onto you.

Along with offering these remarkable lower prices to medical staff and supporting staff, friends and family, we can offer the right car and deal to all areas of British Nursing Times whether you are in hospital jobs or in NHS Nursing Training or indeed in any nursing role.

Car leasing for nurses can be offered with flexible lease contracts to meet your needs, mileage, terms and deposits and monthly payments start as little as £99.98 per month excluding VAT for British Nursing times Professionals.
---

Do I have to pay a deposit?

Not like other companies we don't take a massive deposit as they do.
We only require a small deposit and in most cases no deposit if you have a good credit history.
If your credit history is not good, as it is poor or bad, you will be required to pay a small deposit to secure a car. This deposit ranges from as little as £200 to £600 inclusive of vat.
What ever your job is, at the NHS Trust Hospital, a small or large company, a contractor, if you are a director, manager, doctor, nurse, midwife, health workers, porter, you are a salesman, secretary or a PA, a sole trader, administrators from the National Trust, we have a long term car hire or a short term car lease from our fleet schemes suitable for all tastes and budgets.
---

What is the Motability Scheme?

This enables disabled people to lease a car, a scooter or powered wheelchair by exchanging their mobility allowance which is funded by the Government.
This includes if you receive either the Higher Rate Mobility Component of Disability Living Allowance, the Enhanced Rate of the Mobility Component of Personal Independence Payment (PIP) , the War Pensioners' Mobility Supplement (WPMS) or the Armed Forces Independence Payment (AFIP) you may be eligible to join the Motability Scheme.
There's a wide selection of cars to choose from, suiting all needs and budgets. Transferring your allowance to Motability is simple to arrange and can be done through your dealer. We currently offer you cars that cost no more than your weekly allowance – many of these cars cost less than your allowance, giving you money back to spend as you wish.
You can increase your choice of cars even further by topping up your allowance with an upfront payment, or what we call an Advance Payment.
---
Latest news about NHS staff leasing cars
We can confirm that we made many more NHS staff happy this month by offering them alternative car leasing to nhs car leasing schemes. Everyone saves money; nurses, doctors, ambulance drivers, porters, paramedics, carers, cleaners, midwives, surgeons, dentists, even temporary staff, medical secretaries, contractors and even their partners, family members, relatives and friends.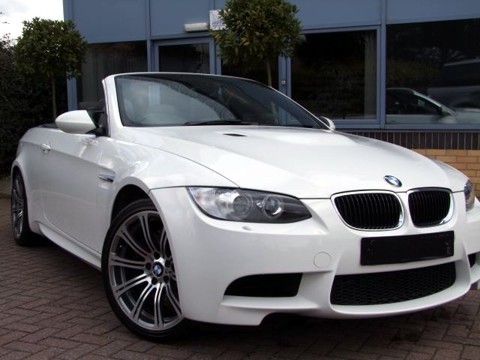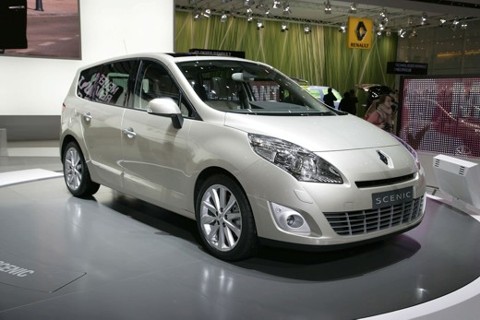 Grand Scenic 7 Seater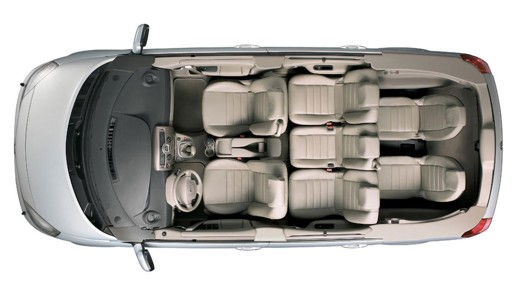 BMW M3 CONVERTIBLE M3 2dr DCT
Time4leasing and partners are now being recommended to 3 NHS trusts which makes our work even more worth while. Just to make it clear to everyone, we do not lease to the NHS Trust but we lease direct to the staff that work for the NHS.
Latest NHS Customers
Occupational Therapy Assistant : Leeds
Community Health Care Worker : Manchester
Community Nurse : NHS
Porter : NHS Birmingham
Doctor : Harrogate NHS
District Nurse : Work in NHS
Integrated Care Co-ordinator : NHS
Staff Nurse : Harrogate NHS
Call Dispatcher : NHS Newcastle
Nurse : St Helier NHS Trust
Midwife : NHS
Clinical PA : NHS Hull
Support Contractor Worker : South Warwickshire NHS
NHS Manager : NHS Derby
Physiotherapist : NHS Bristol
Health Professional : NHS
Community HCA : Sandwell Hospital
Senior Sister NHS : Sheffield Teaching
Mental Health Nurse/Staff Nurse
Cambridgeshire and Peterborough NHS Trust
School Nurse : BCULHB
Clerical : Health Care NHS
Emergency ambulance controller
Medical Secretary : Staffs & Shropshire
Nurse : Greater Glasgow Health Board
Healthcare : NHS Researcher Medical Secretary Dentist : NHS Nurse : Royal Wolverhampton
Psychiatric Nurse NHS
Staff nurse : NHS

Why pay more to various car lease schemes and company fleet solutions when you can lease from us new or ex demo cars and receive larger discounts?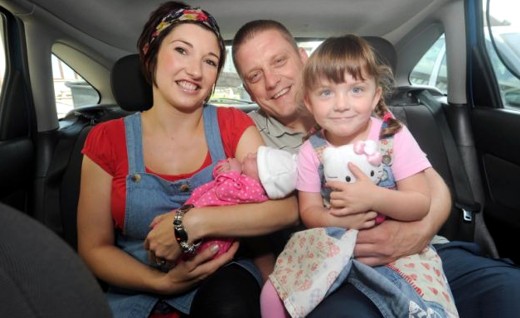 Clients have told us that we are far cheaper than other fleet solutions. We have been asked if we offer car insurance. We do not offer insurance other than GAP Insurance which covers your car for fire, theft and if it is written off from a serious accident. These ex demo deals are far cheaper than anyone else, even if you were to find your own insurance and maintenance.
We communicated with NHS staff and they said that they save at average £2,500 over a 4 year lease, but out of that they have to pay for insurance, maintenance, tyres, etc. still leaves them with a bit of money to spare.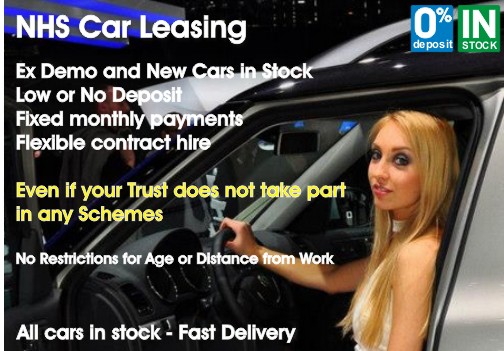 We deliver Cheaper Deals for NHS Staff Schemes direct to your door in these cities and towns and surrounding areas.
NHS Employee Car Lease Schemes
Time4leasing specialise in sourcing the best possible contract hire and leasing special offers for the NHS employees from a range of automotive funders and UK dealers. Like we do for all our customers, you too will get one of these cheap deals if you are NHS or Medical Staff working in GP surgeries or Dental Practices.
With many years of collective experience in the motor, contract hire and car leasing industry, all our time4leasing consultants are totally committed to saving all NHS Staff time and money by fulfilling all vehicle procurement, finance, contract hire and car leasing requirements.
We lease to all NHS staff even if their trust does not take part in a scheme.
We lease, supply and deliver all makes and models of UK genuine sourced cars including special car leasing deals from the best car fleet manufacturers. This includes Audi, BMW, Ford, Jaguar, Land Rover, Mercedes, Nissan, Vauxhall and Volkswagen as well as providing nationwide delivery of any vehicle direct to home or place of work.
Ex NHS Staff - Privatised?
Even if the hospital or organization that you work for has been privatised and taken over by a private company, we are able to help you lease or finance a vehicle. It does not matter if you are NHS or Private, we have a solution for you. That includes, doctors, nurses, ambulance drivers, porters, cleaners, carers, what ever your profession is.
Deals for NHS Staff - with or without deposit
We take the hassle out of contract hire and leasing a new car, providing a "One Stop Shop" solution for sourcing and funding vehicles together with all after sales requirements including maintenance management, keeping you informed every step of the way.
Time4leasing are independent vehicle contract hire and leasing broker specialists providing no broker fee and preferential car leasing deals to all NHS Staff as we do to all our customers.
If you are an NHS Employee looking to lease a new or newly new car, we are always happy to offer free unbiased contract hire and car leasing advice to you so you get the best possible way to fund your next car. Whether you need assistance or simply require a competitive quote, Time4leasing are here to help!