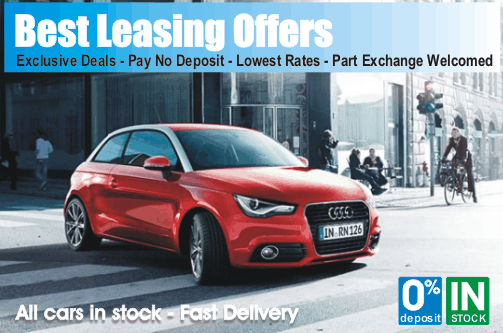 Latest Vauxhall Car Leasing News & Blog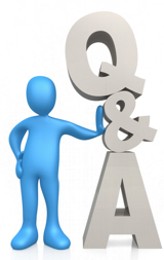 Hi, I'm a Manager and work for Tesco Bank, I will be doing approx. 10k per year mileage Payments - max £200 per month incl VAT Astra, DS3, Megane, Insigna 2 - 3 year contract No Deposit Ex Demo

If you budget is £200 that is more than enough to get you an Astra or even an Insignia on a zero deposit ex demo deal.

I currently work as a nurse for the NHS in Newcastle upon Tyne and I am writing for more information with regards to your car leasing. Can anybody use your company to lease? What does the lease include, ie: does it include tax, insurance, servicing? Any information with regards to your service would be much appreciated. I would be interested in a 3 year lease and would ideally like to spend less than £200/ month. Looking forward to hearing from you, thank you.

I will try and answer your questions. Yes anyone can lease with us as long as they have lived in the UK for 3 or more years, has a UK bank account and is in employment or proof of income.
The car can be driven by anybody as long as they are on your insurance as well. Tax is included for the first year when you lease an ex demo car, there after you have to pay for it. Certain car deals cover the tax for the entire lease period.
Insurance is not include hence why the prices are so cheap. Still I know a lot of NHS staff that save anything from £1,500 to £2,500 when leasing from us. The money you save can be used for your insurance, tax and maintenance and you still will have money let over.
The best deals are the ex demo vehicles over a 4 year lease but you can return the car after 2 years or swap if for another newer one. That way you always driving a reliable car.
If you need anymore info let me know and would you like me to quote you on a good car? Fiesta, Focus, Polo, Astra, Corsa, Mini First something else?

I noticed on your website that the vauxhall insignia 2.0l SRi is £164.99/ month and the renault Tom Tom 1.5dci is £184.95. Are these prices available to anybody? Thanks

How is your credit history? If you let me know yes you can have one of these cars?
---

I would like a 3 or 4 years fully maintained personal lease Fiat or Astra similar size no more than £150 per month please. My annual miles no more than 10,000

If you want a nice Astra you will have to increase your budget to £190 per month including the vat. Otherwise I'm very sorry you cannot have this car on a lease with 0% deposit. If you have a deposit then the monthly payment will drop. If you cannot afford that maybe you would like something else like a Corsa or Fiesta.

Hi anything ford focus size?

there are some Fiats available or how about a Fiesta or a Corsa?

Hi a fiesta should be okay how much is that please?
---

Hi I'm a site manager for a company called Norbert Dontrasangle, I've got I think poor credit history and I like to lease the Kia Sportage 1.7 CRDi 3 with Sat Nav, over 4 years and my miles per year are 10000. Is this possible?

The Kia range is not for bad credit leasing. You can pick any of the ex demo range from Ford or Vauxhall and some Nissan and VW.

Hi I have seen a Vauxhall insignia which I really like, what happens now?

Do you mean this deal below? VAUXHALL INSIGNIA 1.8 S 5 DOOR BAD CREDIT CAR FINANCE Ex Demo Vehicle Lease slightly used Deal Based on : 10000 miles per year x 42 months Deposit : £208.30 (ex. vat) followed by 42 Monthly Instalments, If yes then let me know and I will resubmit your request for a firm quote.

Hi it was an ex demo 2.0 cdti sri no deposit and I think around £200 per month in white?

Hi, I thought you said you had bad credit? That will increase the ARP and obviously the lease monthly payment. Let me know either way?

I am not sure what I am doing, the one picked was in the bad credit section. Please advise.

The prices are from (meaning without vat because we lease to businesses too) and depends on how good or bad credit history a client has. Saying that I just visited the website and went into the bad credit section and this was listed. Let me know if you can afford an Insignia or if you cannot afford then maybe an Astra?

I can afford the insignia I get a car allowance from work.

In that case no problem. I will resubmit your quote request so you get a firm quote. Then you can discuss on the telephone or via email your options to my colleague. She will be more than happy to help you out.
---

Hi, I would like a car for 48 months lease.

Can you let me know please what car or cars you like and how much would you like to spend roughly?

I am looking to spend around £150 a month, I was looking at The Astra, I would prefer a diesel and I would want to look at doing around 15,000 mile a month? Hope you can accommodate.

At those miles and diesel, not even an ex demo Astra would work out at £150 a month unless you put down a couple of thousand pounds deposit. Can you increase your budget or look at then maybe a Focus or something else cheaper?

How about petrol? I could maybe push it to £200, is there a telephone contact number to discuss?

Once we establish a car that you like, I will provide you with the full details of my colleague who will help you with the lease. Would you like something like the Vauxhall Astra Hatchback 1.6i 16V SRi 5 door, Ex Demo Vehicle Lease, slightly used? there are several models with various specs.

This would be fine, or a corsa if it means no deposit?

I will resubmit your request for this Vauxhall Corsa Hatchback 1.2 SXi 3 door [AC] No Deposit Ex Demo Vehicle Lease slightly used and then you can discuss with my colleague about the options.
---

Hi, I was looking at your offers for the Astra with a diesel engine. The prices your website shows are they what I would have to pay?

The majority of the prices are very accurate and are based on a 4 year lease and 10,000 miles per year which works out better than leasing for 3 years or 2 years.

Do you charge delivery?

Delivery is free if you come to the showroom and pick up the car yourself or we can deliver for free if you live up to 50 miles from the showroom. If you live beyond that then yes you will have to pay a deliver charge as we haven't included it in the price like some other leasing companies do.

Is the Astra in stock?

Yes there are a few Astra with diesel engines available. Would you like me to submit a quote request for an Astra? You will receive a confirmation email. However, for a firm quote it will have to be after the bank holiday break. The price is more or less what you see. For the Vauxhall Astra Diesel Hatchback 2.0 CDTi 16V ecoFLEX SRi [165] 5 door on a personal lease over 4 years it is £238.86 per month (inc the vat) Ignore picture - this Astra comes only in 5 doors. The firm quote will give you the exact miles and year the vehicle is. Is this something you want a firm quote?

Yes please. Thanks for your prompt and professional help. Your customer service is super.
---

Hi, I'm a senior consultant for the MOD and was looking to lease a Mokka with a tow bar.

Sorry but the Mokka does not come with a tow bar, but we do have an ex demo Kuga that you can add a tow bar.

I will consider ex demo provided the mileage is not too high at lease start. A Ford Kuga or similar would be acceptable. Could you also let me know what additional mileage charges apply if I (and I doubt I will) were to go above the 25K per annum over the period, noting I will probably buy the car at the end. I would also need to put a professional tow bar on the vehicle Ė is this permitted?

Yes you can add a tow bar to the vehicle as long as it is an ex demo vehicle lease. The miles are anything from 8,000 to 15,000 depending on the reg of the vehicle. The more the miles the cheaper the monthly payment.

Oh quotes on similar SUV or estates vehicles you have in stock. I do approx 10000 miles every 2 weeks excluding holidays so if you have something with Bluetooth and SATNAV that would be exceptional. I donít mind diesel or petrol providing its not a gas guzzler. I am in office all morning if you want to have a look at stock and let me know as my car is now written off and timescales will no doubt be short between now and when the body shop will want their car back. Would I need to collect or can it be delivered in the UK and if so at what cost. I would prefer no deposit but at a push minimum. I look forward to hearing from you.

That will be no problem. Once you get your first firm quote, just phone the number or numbers that you will be supplied with or email my colleague who will help you further.
---

Hi, I'm a Taxi Driver and am looking at chrysler 300c auto estate or grand voyager 2010 models or any suitable vehicle for taxi company, I'm in ely cambs at present and have no deposit, can you help?

We can help you if you pick a suitable vehicle from the ex demo range. Please look at the ex demo vehicles fleet and email me which vehicle you would like a quote for.
---

Hi, I'm currently renting a car and it costs me a serious amount of money per month. Think to lease a car now on a 24 month or probably longer depending on deal. Long term lease prefer with insurance either the new Astra or ford focus or Renault Megan's on personal lease please contact me?

Sorry the prices are without insurance. You will have to source this once you know which car you are going to have. Do you still want to have a quote on those cars you like?

Yes if you could please have a quote on the cars. The reason I asked about the insurance there was an option about no insurance. Look forward to receiving the quotes from you and any next steps.

Not sure if you have leased before and was offered insurance? We do offer insurance and it is called GAP insurance. Normally costs around £4 per month and it covers you and the car for theft, fire and if you totally damage the car and it is written off. You still need to find a standard insurance but it would cost you less if you take GAP insurance. Make sure you don't pay the same cover for both. I will resubmit your request so you get a firm quote sent to you.

Super fast service, so looking forward to this. thank you.
---

I work for a hospital as a care worker and was wondering if I can have a NHS car lease from you. Something from your ex demo solutions maybe? I'm not 100% sure what I require but I do know that I wish to have an Astra or Fiesta or similar for 3 years, I'd prefer a low as possible deposit, I noticed you have offers frm your fleet vehicles, I would be doing around 6000 miles a year. My budget is around £150pm. Thanks.

Hi, you don't need to be working for the NHS or a hospital, as long as you can prove you have income, even if it was for benefits. Obviously if you earned £18,000 a year don't except to be leasing a Ferrari or something, but a Fiesta or Astra that would be fine.
---

I have been trying to send an enquiry on your website for 2 days but I get an 500 error every time I submit it. You dont seem to have a phone number people can call, are you still trading?

We've had to hide the phone as we get too many phone calls and find doing business via email first is more effective. You will get the right phone number depending on what kind of lease you are after. This will save you significant time. If you are getting an error on the form it is probably because you are writing too much info in it? our tech guys have told us. Is this the case with you? You can tell me here what you like and can you provide an email so I can test to see if it gets to you?

Its not because ti is to much text, I tried just putting test in the body and thats all, still errors. never mind, here is what I was wanting to send
Hopefully you can help, I am looking for a 2 or even 3 year lease. I have seen a number of cars I am interested are; Mercedes-Benz E Class Diesel Saloon E220 CDI Blue EFFICIENCY Sport 4dr Tip Auto Ford Mondeo 2.0 TDCi 163 Titanium X Business Edition Vauxhall Insignia Diesel Hatchback 2.0 CDTi SRi [160] 5dr As you can see I am interested in good spec family car with a bit of room and a few toys. I would like it to have leather interior as well please. I am looking to budget up to £250-300 a month but if it can be cheaper all the better. Please feel free to contact me by email or on my mobile.

No idea why you got an error. I filled in a form for you for the Insignia 2.0 diesel deal. It left the time4leasing website fine. Did the confirmation email reach you? Please check and let me know via email of on this post. When the guys contact you, could be Monday as the offices are closed on a weekend, you can discuss with them about the Insignia, Mondeo or any other good cars and deal within your budget. They will also provide telephone numbers and other details. I would recommend you take a lease for 4 years as you save extra money but with us you can return or swap the car every 2 years or you can just hand it back, no penalties. If you have any problems do email or message me, as we check customer services request on a daily basis. Don't forget to check you email and let me know if you received a confirmation?

Just checked my gmail and no email so ill guess ill wait for the call. Failing that send it to my work email

Have you checked your junk/spam email inbox?
---

Hi, I'm a Security Systems Designer/Estimator and I think I have Bad Credit History and asked for prices for bad credit customers because I was mader redundant a couple of months ago and although I am back in work I had to cancel a couple of standing orders temporarily but this didn't stop them being entered as a default so I may/may not have a bad credit rating. Second Choice of Car is Ford Mondeo Saloon, lease for 3 or 4 years, my budget is £320 per month including VAT

We would consider everybody. As you said, you might not really have bad credit history. The main thing is if you can afford to lease a car within your means, we are fine and will help you.
---

Hi, I work for John Lewis and I'm looking for a 7 seat vehicle on a 4 year lease for 10000 miles per year. Just returning to work after maternity leave. Wage £475 per month plus £530 tax credits & child benefit. Total £1005. My husband is in full time employment earning £20000 per annum. My credit score is fair and my husband's is poor as he is currently in a trust deed. We estimate we could afford upto £200 per month & could possibly have a small deposit. Is this something you can help me and my family please?

As your husband is in a trust deed and you have a fair credit score, I think you have a bigger chance of getting the lease approved in your name as long as you prove than you work for John Lewis and you have the means to afford a vehicle on a lease. You will be happy to know that we can get you a Zafira 7 seater for far less than your budget. Please check your email for a firm quote proposal.
---

Hi, do you lease cars to taxi drivers?

Yes we do lease cars to taxi drivers. What did you have in mind?

I am looking for a 7 seater to lease it needs to be automatic and it doesn't matter if its petrol or diesel, but diesel preferred. how many miles per year do you get and if i went over mileage how much is it per mile, many thanks

I would recommend the Zafira or the Grand Scenic ex demo where you can do as many miles as you like. If you do more than 10,000 miles a year you will have to pay a little bit more for the extra miles. We have offers for even 75,000 miles per year if you like?
---

If the lease is over a 4 year period, does the warranty last for the full rental period for this car? I would prefer to lease and walk away at the end of the agreement. What are the conditions for handing the car back? i.e. condition of the car? Your prices seem to be very competitive, is there any catch?

No catch! The Insignia Estate that you picked is an ex demo lease, meaning another customer has already leased it. Depending on the price these cars are either brand new, 6 months old to 1 year old, 2 to 4 years old max. Obviously the older the car the cheaper the price.
If you want a car that comes with full lifetime warranty then I would suggest any of the Vauxhall, or lease an ex demo vehicle which are normally 1 to max 2 years old and still have the manufacturer's warranty.

Thanks for the prompt reply. I like the idea of a brand new car which will be under warranty throughout the duration of its lease - this will mean a 3 year lease? Can you send me some examples? I quite like the idea of an estate if possible. Brands that I favour are Ford, Vauxhall, Mazda.

I will send you a quote for the Insignia Estate which has life time warranty or 100,000 miles. You can lease the new Insignia SRi top model with SatNav, etc for approx £330 a month or go for an ex demo for less than £230 a month. Up to you really.
---

Hi, Looking for a cheap white automatic no bigger than focus. Sent two previous submissions and prompted to check email. Nothing as yet so have provided a non aol email in case this is the issue. Thanks

Sure, I will give you a ring in a bit and we can discuss over the telephone your needs.
---

Both my partner and I are considering long term leasing. As such we are looking at an Astra and a small van, both for personal use. The van I would most like is a Transit Connect, though I would consider all other vans at this size, please let me know if you have any deals on for any small vans. We would also consider other cars, such as Golf, Focus, Fiesta, Polo. Please give me a call. Thanks

I have received your emails from your AOL account and resent you a quote request for an ex demo Astra sporty automatic version. At a really good price. Can you please go to your AOL and see if the email went into spam? and un-spam it, so in the future receive the firm quote? Can you email me either way you are reading this? : ))

Yes I have received them, they were in my spam folder. many thanks

You are welcomed.
---

Hi. I'm a teacher and looking to lease a Corsa, my average miles per year is 10,000.

Sure, which model did you have in mind?

I am looking for a brand new one please. I am a teacher as well which indicates on your website that you give discounts. Also please email me your contact number as I need to ask a few more questions as I thought I may require the car hire in the next week.

Our discounts are the same for all our customer regardless of their profession. I will resubmit your request so it goes to the right department. You may ask for a new Corsa or fairly new if you want to save a significant amount of money.
---

Hi. I'd like an Astra with an Ecoflex engine.

The Astra's available on really good offers are the Exclusive, SE and Sri which start at £155 to £190 per month (inclusive of vat). The Ecoflex is at £240 a month. That is £95 a month more or £4,560 more over the lease term. Do you think you will save £4,560 on fuel costs by having an Ecoflex? I don't think so. My car has Ecoflex but didn't lease it for that reason and guess what I've disabled it, as it is so annoying and sometimes dangerous when the engine just switches off when you at stand still at a junction or traffic lights or behind another car and the engine just turns itself off. Unless you have driven one before and you love the engine cutting out like that? Good thing there is another button to turn the Ecoflex star stop off. Up to you really.
---

Hi. We are looking for a large car, estate, 4x4, people carrier etc to contract hire through the business which has just shown a 40,000 profit of which we have proof, accounts have not yet been submitted to Companies House due to the accountant finishing bits off. Due to the recession we, myself and my husband were forced to enter into an IVA of which we are nearly in our last year. The company is quite able to make payments for a contract hired vehicle, we are looking at 300.00 per month. Can you help us?

As you are currently in an IVA, then if you can come up with a £1000 deposit we would probably do you a deal via our subprime department that helps people with adverse credit history.